The best Christian Christmas books will help keep the true meaning of Christmas be the focus of your family's celebration of Advent. As we count down the days to Jesus's birthday, these books are perfect for both children and adults to use for meaningful preparation of the holiday.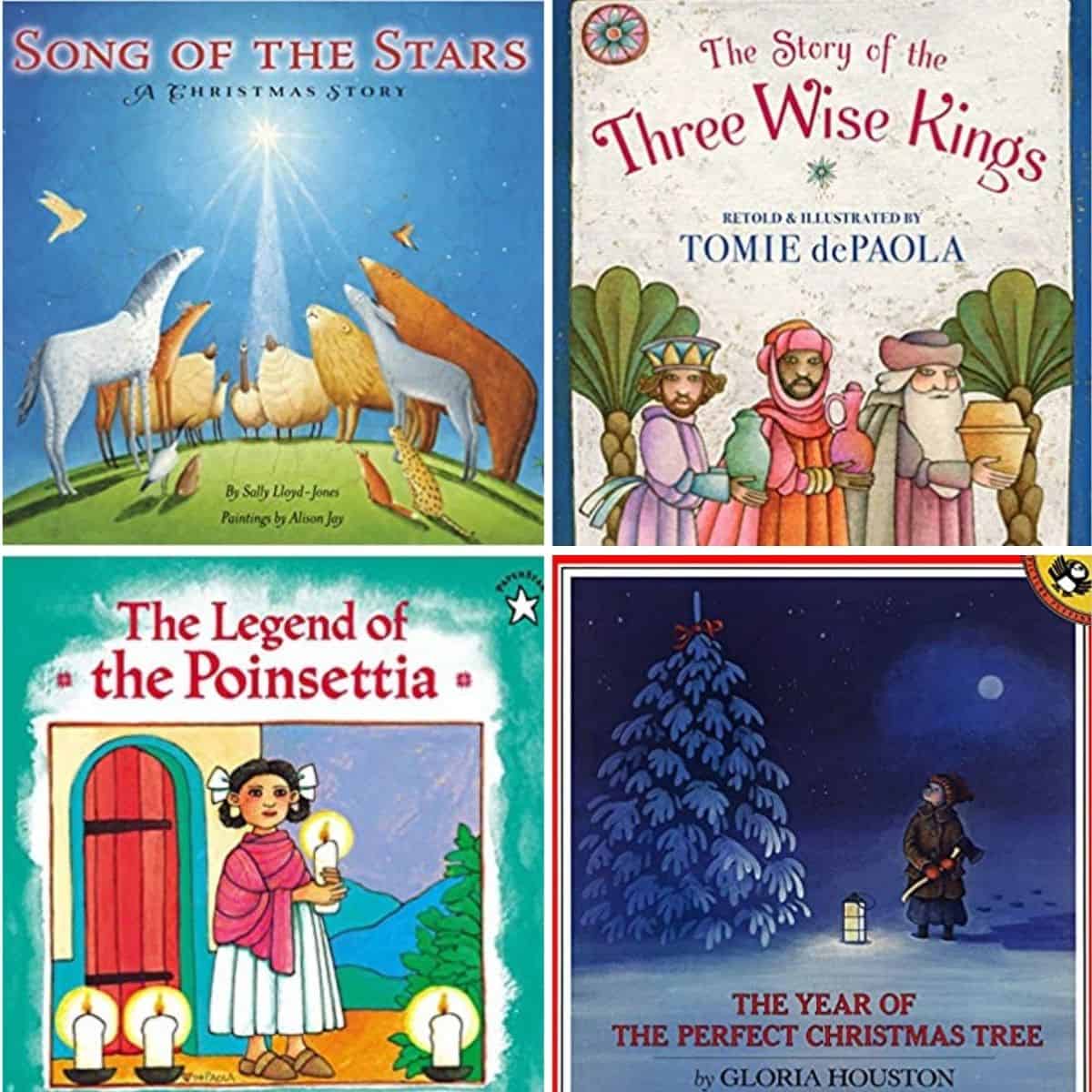 Take a stroll through any store book aisle this time of year and you'll find dozens of Christmas books that celebrate the holiday from so many different points of view.
However, the true reason for the season often gets glossed over in the endless titles that focus more on snow or Santa.
If you're craving quality, heartwarming books, picture books that share the lessons of Jesus's birth with your young children, or simply want a more meaningful devotional to prepare your own heart for Christmas, Catholic families and Christians of all denominations are sure to find the perfect fit here.
Our family read many of these books together while lighting the candles of our family Advent wreath.
I stocked up on a pile of them in late November and pulled one book out at a time to share with the kids each evening. It was a precious way to celebrate the season as a family.
You could easily mix in a few of these Christian Christmas books with any of the longer Christmas read-aloud books for families to enjoy a nightly reading session with the kids.
And don't forget to bookmark my list of Christian Easter books for kids to use just a couple months from now.
22 Best Christian Christmas Books
These are some of my family's favorite Christmas books to share together as we wait for the celebration of Jesus's birth.
You'll find perfect books for reading together with the kids as well as a few that are meant just for adults to enjoy on their own.
More Family Advent Traditions