Beautiful Christian Easter books for kids that focus on the true Easter Story and the gift that Jesus gave us.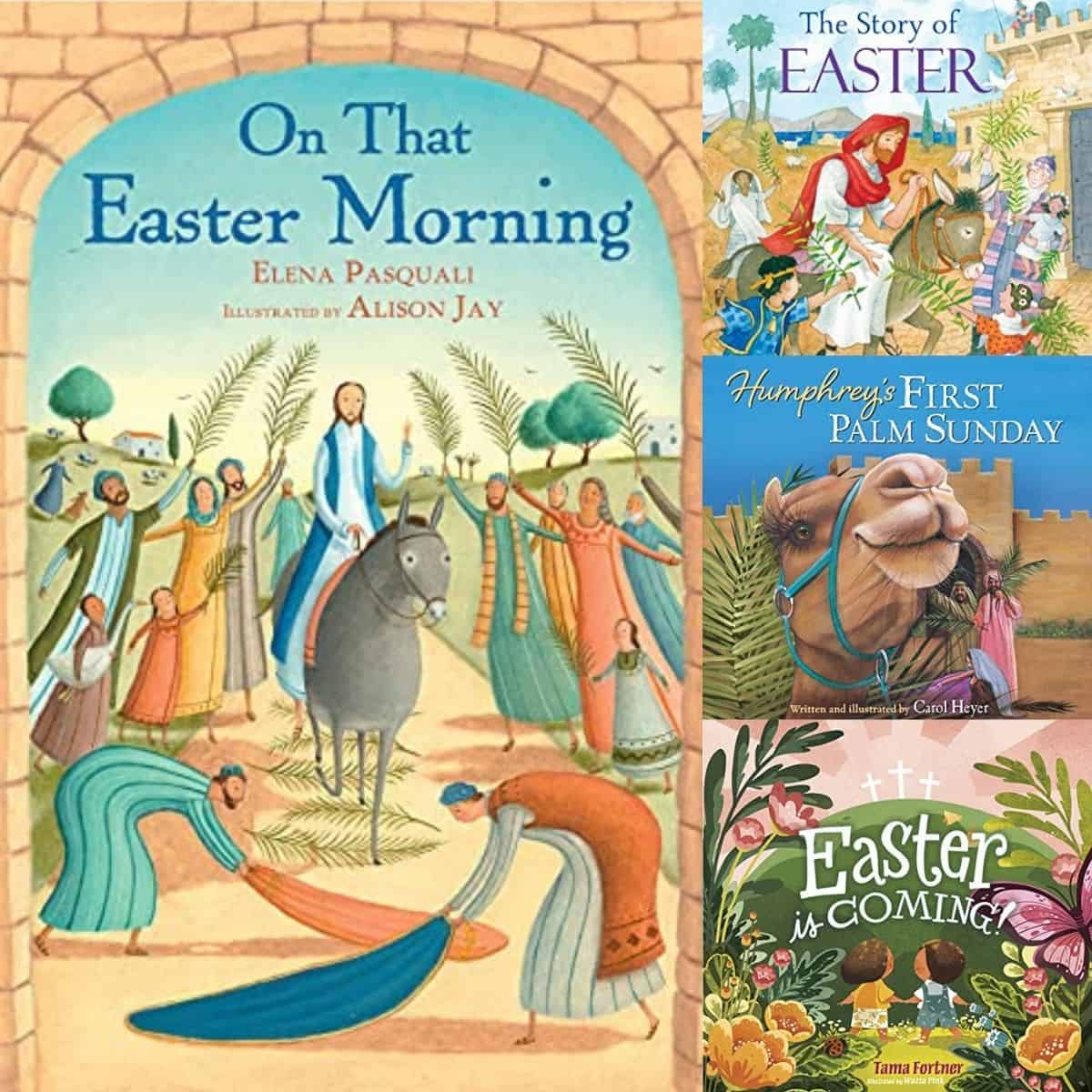 The Easter Story can be a difficult one for young children to understand. One of my favorite ways to pass along our Catholic faith is to share lovely picture books that beautifully illustrate Jesus' life in a kid-friendly way.
From biblical centered stories that focus on the story of Jesus to books that feature animal characters like the beloved Berenstein Bears explaining why Easter is so meaningful in modern language, you're sure to find the perfect book for your children to connect with.
Any Christian family library should include a selection of Easter picture books with a focus on Jesus alongside our favorite Christian Christmas books.
Place them in pretty bins for your kids to enjoy during the season even outside of read aloud story time.
These charming children's books would also make a lovely Easter basket gift for Easter Sunday.
Easter Books for Catholic Families
These children's picture books are perfect for reading together and learning about the true meaning of the Easter celebration.
More Catholic Traditions
Looking for other ways to celebrate the Lenten and Easter season with your children? Or perhaps you're preparing for a special First Communion. Don't miss these tips for Catholic families: