These easy hot cross biscuits with a delicious cream cheese frosting cross on top are a fun way to celebrate Easter with kids. A perfect biscuit recipe for beginning bakers.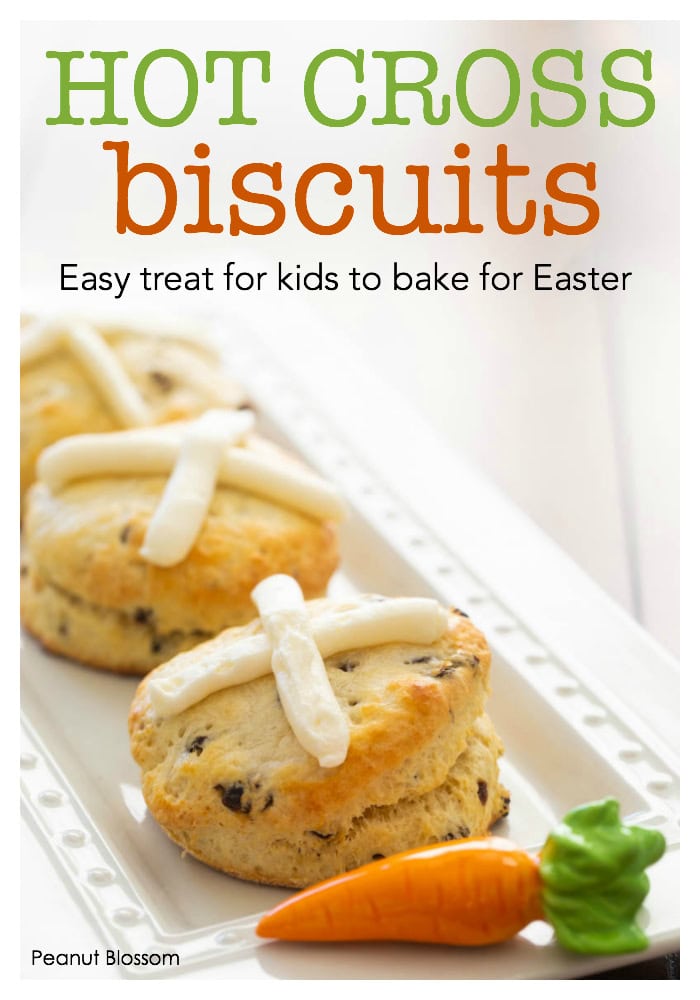 Classic holiday recipes make my heart so happy. I love introducing old traditions to my kids, knowing generation after generation has celebrated the Easter season with hot cross buns brings an extra special feeling to that recipe.
Just because a recipe is a classic, doesn't mean we can't have a little fun with it. Before I even knew we were going to move to the south, I discovered this fun modern twist on hot cross buns over on Joy the Baker's web site. I immediately fell in love with these hot cross biscuits with a sweet cream cheese cross on top. I have made them every single year since 2011!
When my girls were still super picky, they would lick the frosting cross off first before hand-picking each and every currant out of the hot cross biscuits. It drove me crazy but I continued to make them every year because I loved them so.
Now, it just doesn't feel like Easter without these hot cross biscuits on the table. I made them early this year so I could share the recipe with you and the girls both squealed: "We're still going to make these ON EASTER, right??"
That is the power of a traditional recipe. I love the idea that my kids will be making these for their families some day.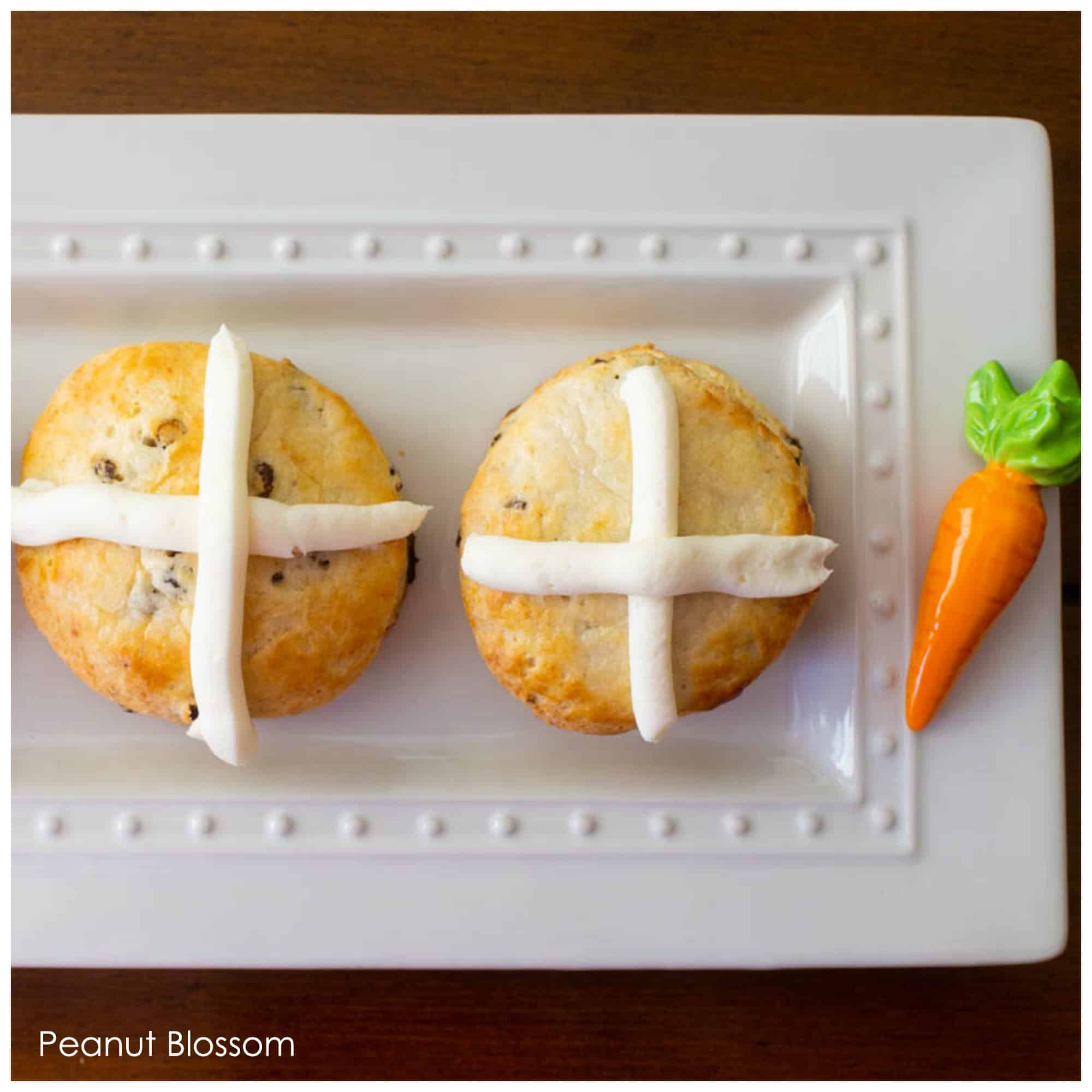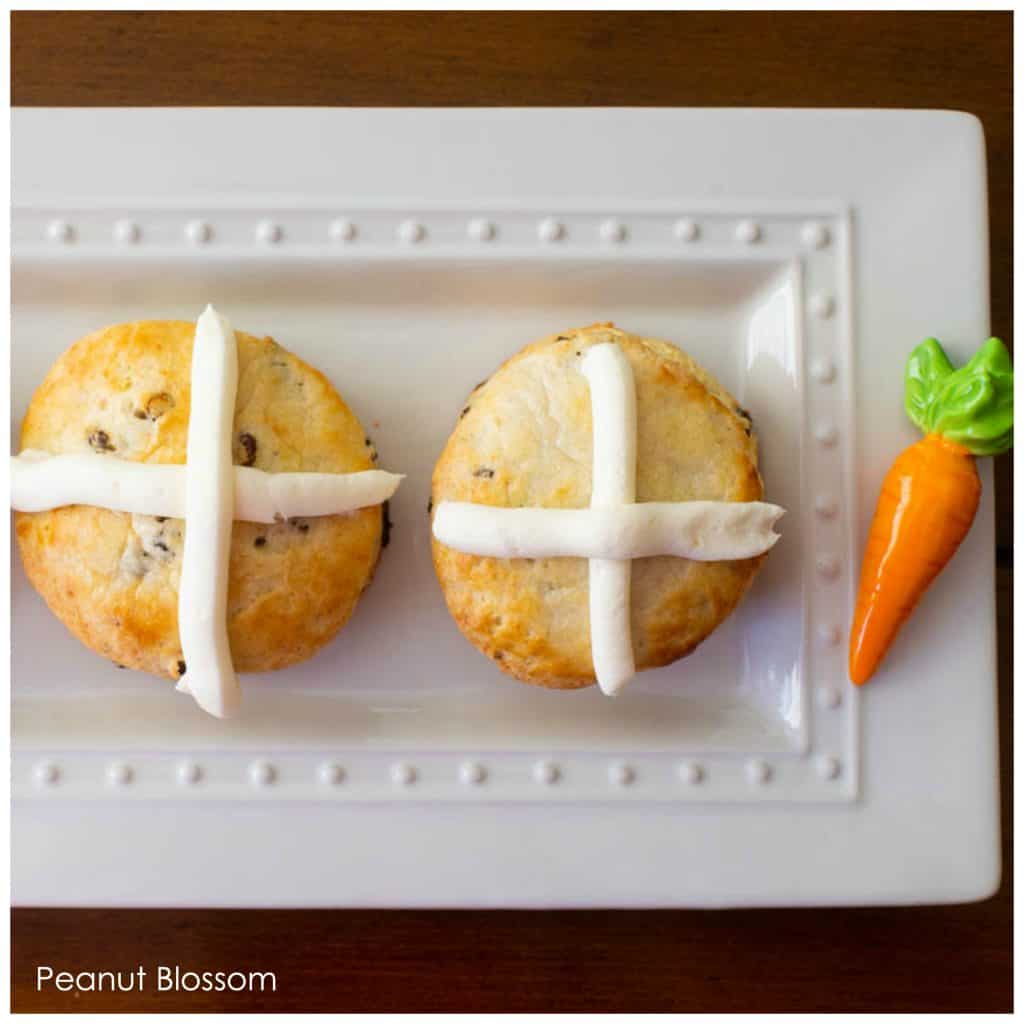 If you've never made biscuits from scratch, this is the perfect recipe for you to try. It doesn't require any fancy equipment. In fact, your own two hands are the most useful tools you have!
Bake Hot Cross Biscuits with your kids:
If you've got little helpers in the kitchen, this is a perfect Easter recipe for them to try. The baking skills they will love to put to use include:
Measuring and pouring the ingredients
Whisking the egg into the buttermilk
Pinching the butter into the flour with their fingers
Cutting the biscuits with a drinking glass
Brushing the biscuit tops with buttermilk
Piping the crosses on top with a ziptop baggie
The best baking book for kids: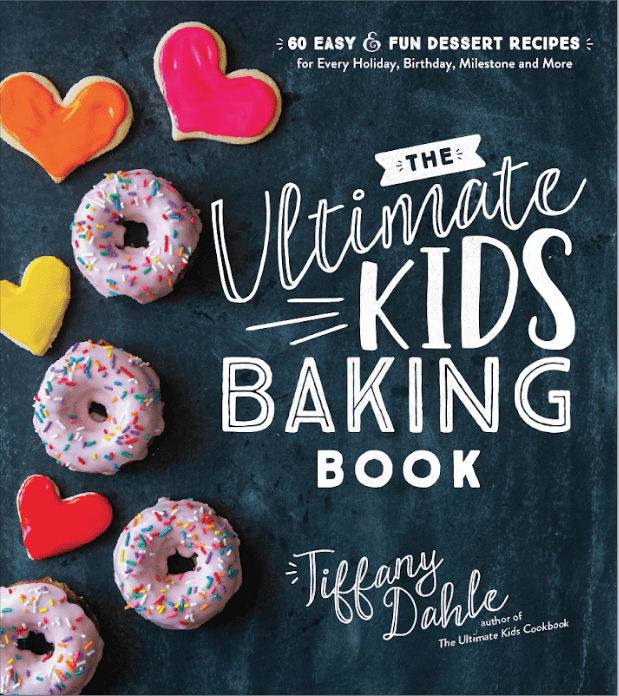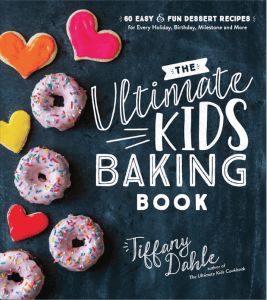 If your kids enjoy baking these hot cross biscuits, you really don't want to miss out on my next cookbook for kids! The Ultimate Kids' Baking Book is now available for pre-order.
It comes out just in time for holiday baking this fall and has 60 easy and fun recipes for your kids to bake for every holiday all year long. I am SO proud of how it turned out and I know your kids will love it.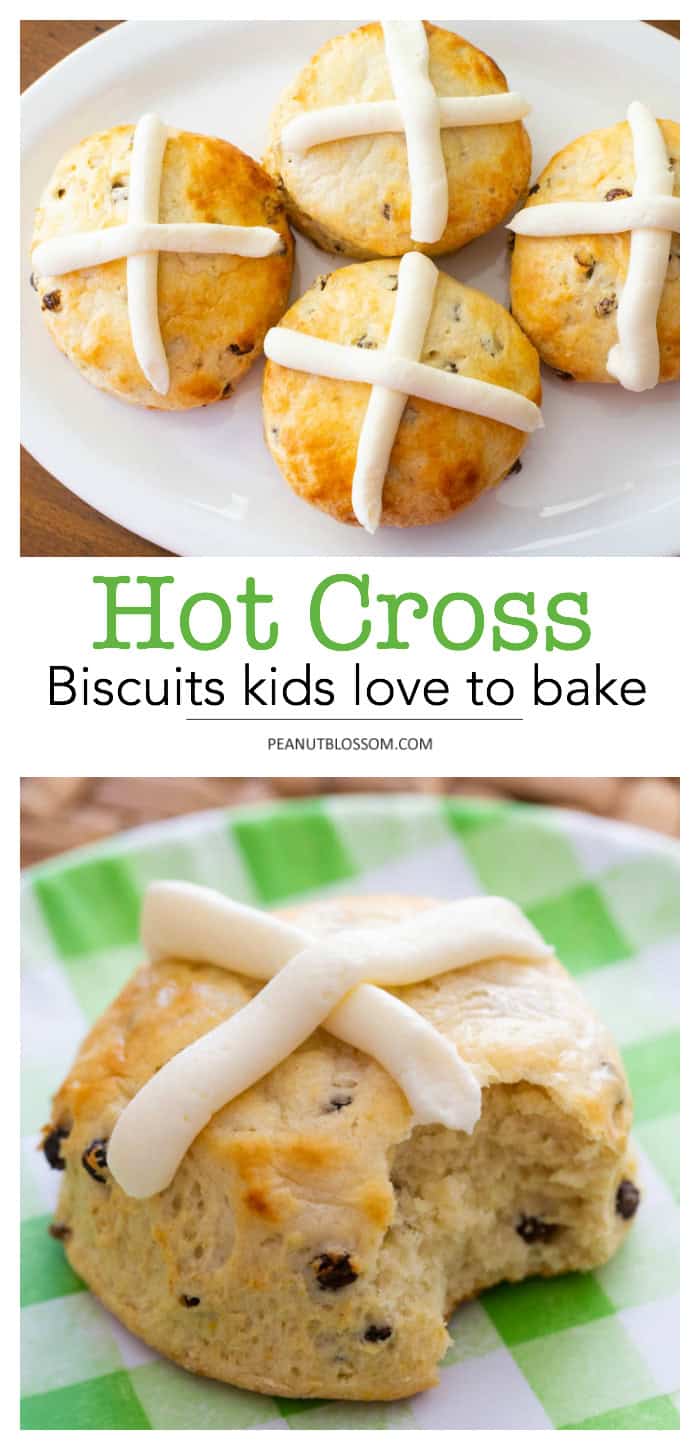 Can these hot cross biscuits be made ahead for Easter?
Yes, I have made them the night before more years than not. I prepare the dough, cut the biscuit rounds, and place them on my baking sheet. I cover them tightly with plastic wrap to keep all the moisture in. Then on Easter morning, I brush the tops with buttermilk and bake them fresh.
If you want to bake them completely the night before, just store the baked hot cross biscuits in an airtight container and frost them fresh on the day you want to serve them.
Don't miss our other favorite Easter recipes:
We love to celebrate Easter with simple family-friendly recipes everyone loves. Don't miss these reader favorites: