Traditional Easter desserts rely on classic Easter cakes, make-ahead dessert bars, and travel-friendly treats you can take to an Easter feast.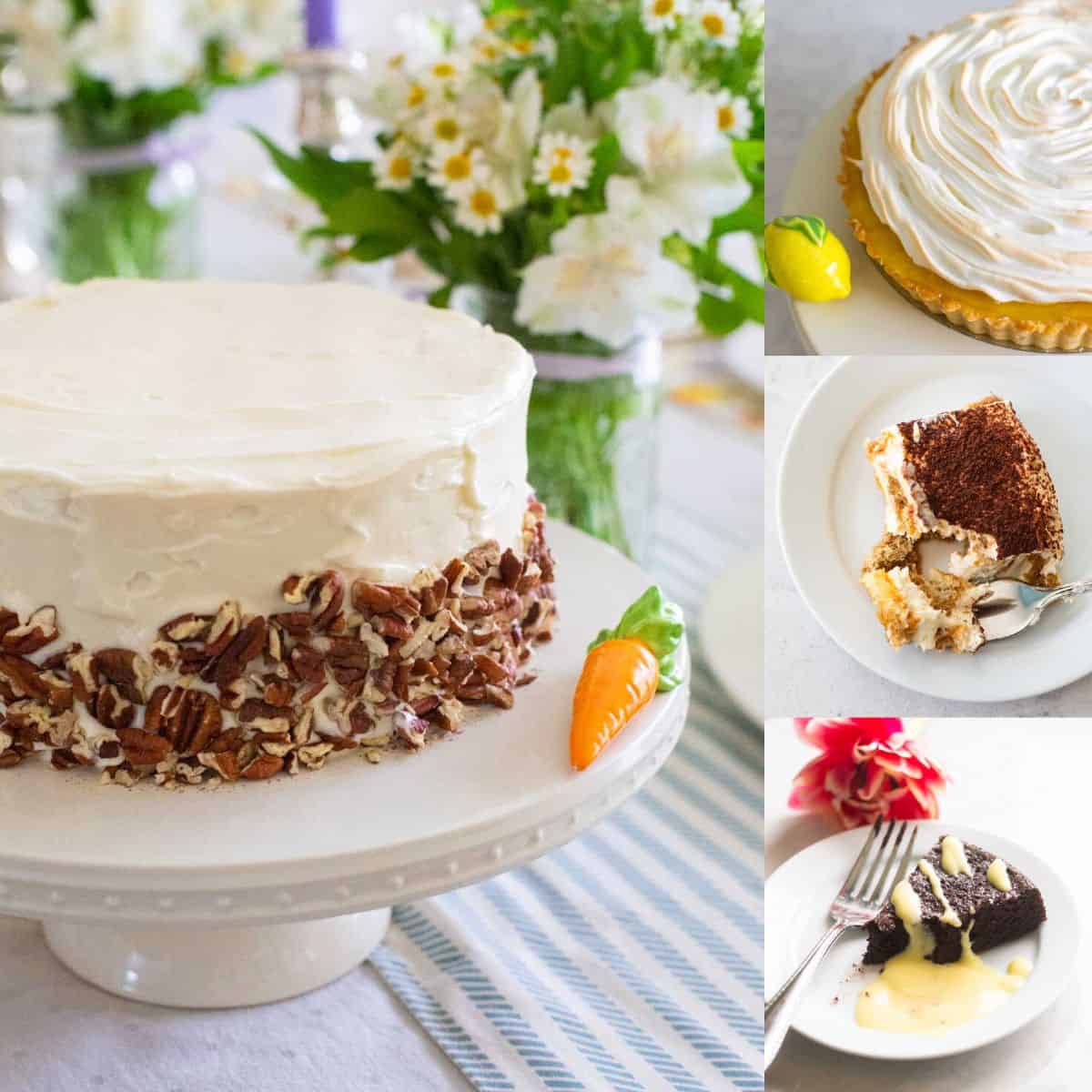 Whether you're looking for an easy Easter dessert to take to your Easter potluck party at church or at your family's home or you need a stunning dessert to add to your Easter brunch buffet at home, you can't go wrong with one of these traditional Easter desserts.
My list focuses on classic Easter cakes, rich and delicious chocolate desserts that can be decorated with or without Easter candy, and fresh fruit desserts that are the perfect complement to all the goodies in the Easter baskets.
Even when I'm planning an early morning Easter brunch, I still plan to serve dessert. After all, it is a holiday and I like to end the meal on a sweet note. There are several perfect options for a brunch dessert listed below.
HINT: Stick with ones that have coffee or fruit as an ingredient!