Decorate your Easter sugar cookies with these easy 2-color design ideas. The simple shapes and icing designs are perfect for baking with kids or beginner cookie decorators.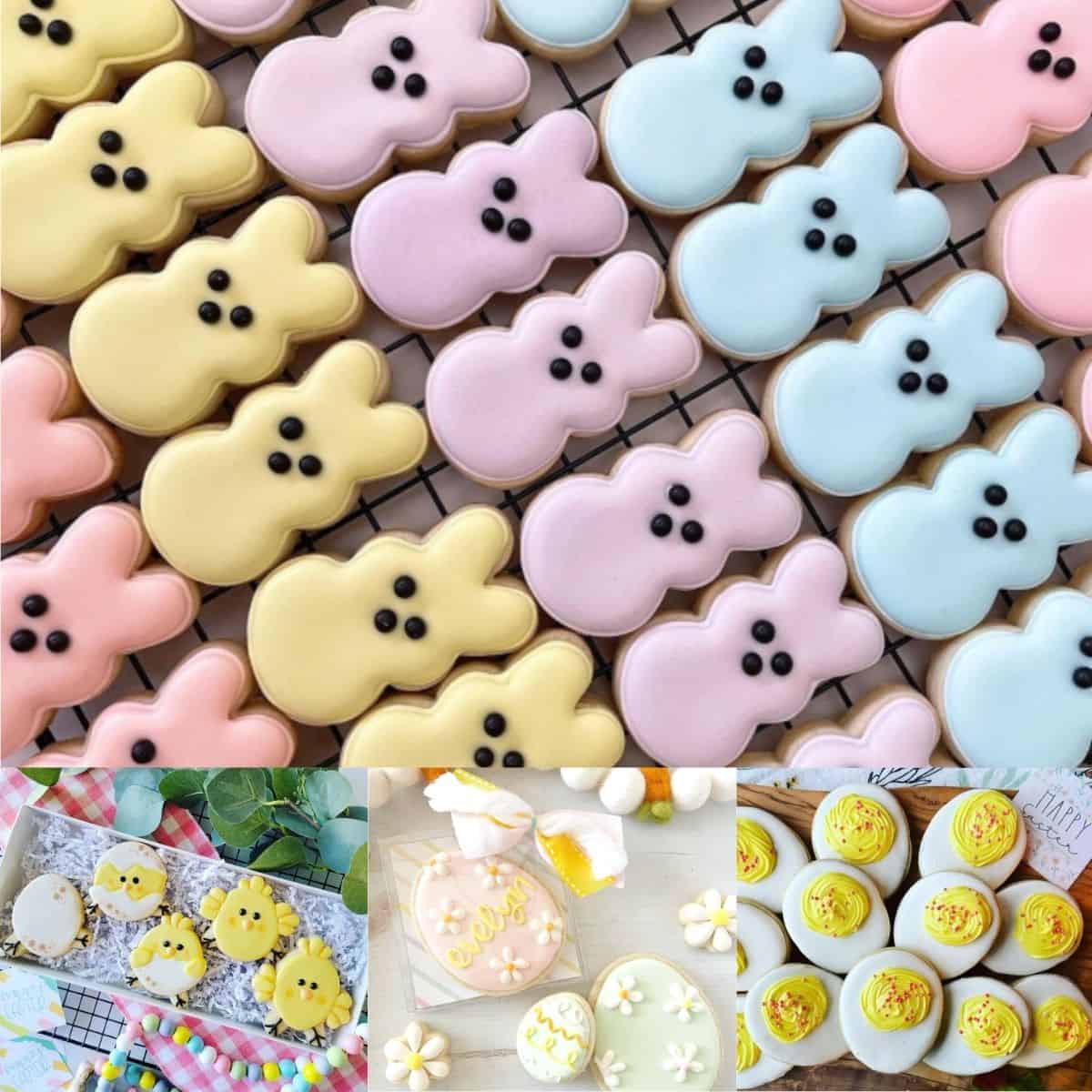 Want to bake an adorable batch of Easter sugar cookies to set out during your Easter brunch?
Whether you're a beginner cookie decorator or plan to bake sugar cookies with your kids, these fun and simple Easter designs are perfect for decorating sugar cookie cut-outs.
I love to use just 2 colors in our designs because it still leaves so much room for creativity.
But that limit actually means the final cookie tray will be stunning and elegant, even when you use a lighthearted playful shape.
Get Started with Sugar Cookies
Once you've chosen your design, the first step is to bake a batch of the best sugar cookies and a batch of this easy royal icing.
Then, if you're new to decorating cookies, start with my How to Decorate Cookies with Royal Icing tips here.
Now, have fun picking the perfect festive design for your cookies!
More Easy Sugar Cookie Designs
I love to celebrate the holidays with fun sugar cookie designs. Here are some of my favorites: