Planning an Easter dinner for kids with plenty of easy side dishes helps to ensure that even the pickiest of eaters at your spring table will dine happy.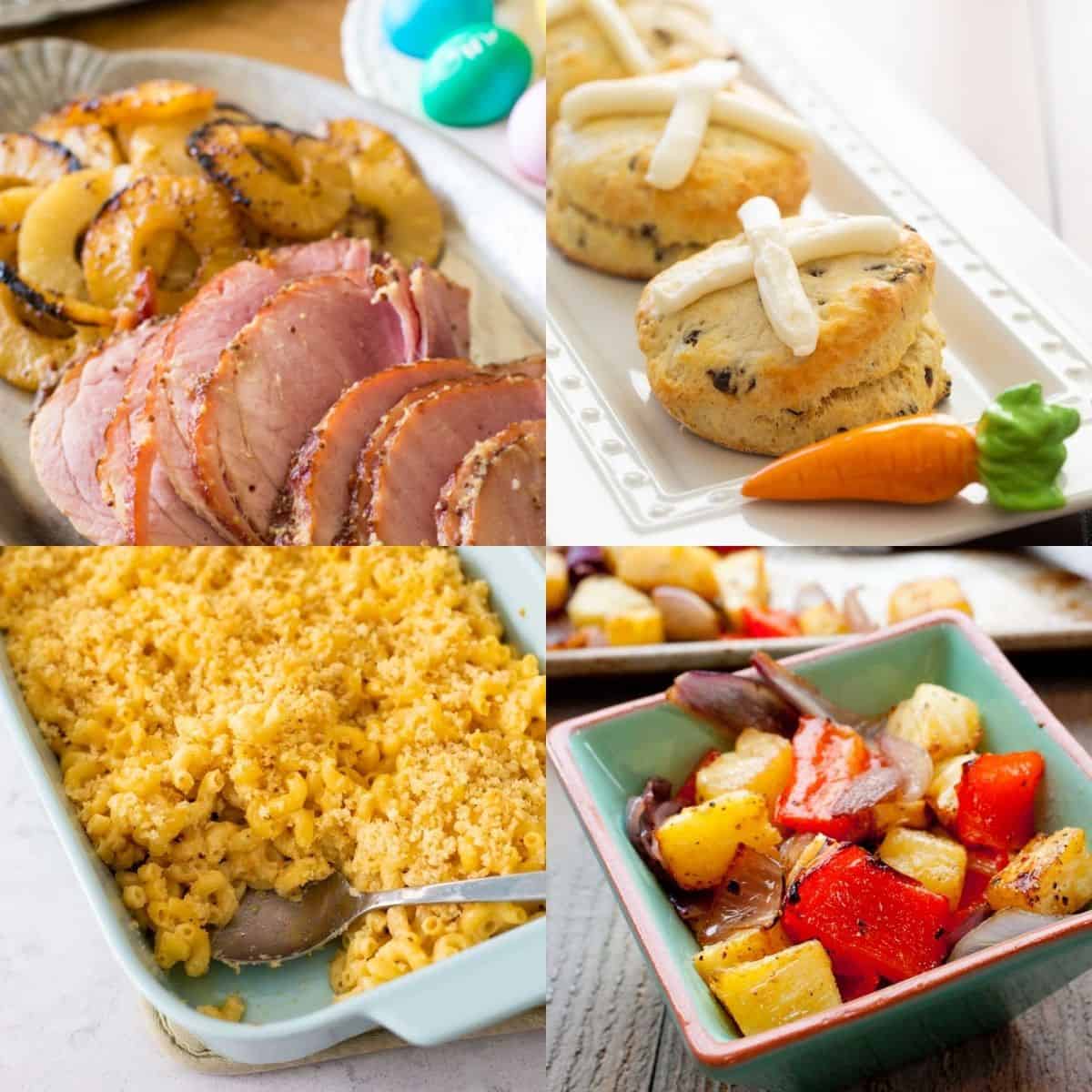 I have great sympathy for kids who don't like Easter ham. Even now as an adult, I'm not a fan of a big thick slabs of it on my dinner plate.
It took me a long time to realize that thinly sliced spiral-cut ham covered in a sweet pineapple-mustard glaze is actually a super-delicious way to celebrate Easter.
But, there just would have been no convincing me of that when I was a kid.
Now that I prepare Easter dinner for my family, I try hard to make sure that there are several dishes on the table I know the kids will eat.
After all, it is a whole-family holiday, it doesn't hurt to add in a few things you know will be surefire winners!
Jump to: