Planning an easy Easter dinner menu knowing picky eaters will be sitting at your holiday table can be tricky. These 30 Easter recipes will help you plan a festive Easter menu that everyone will love in no time at all!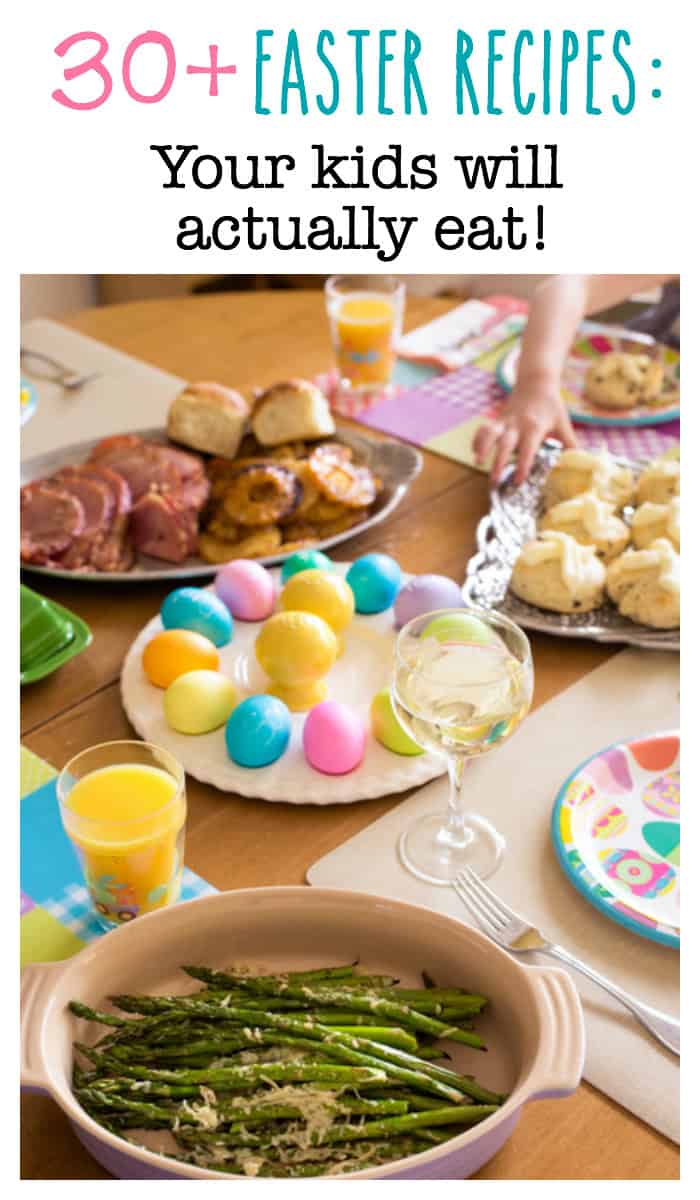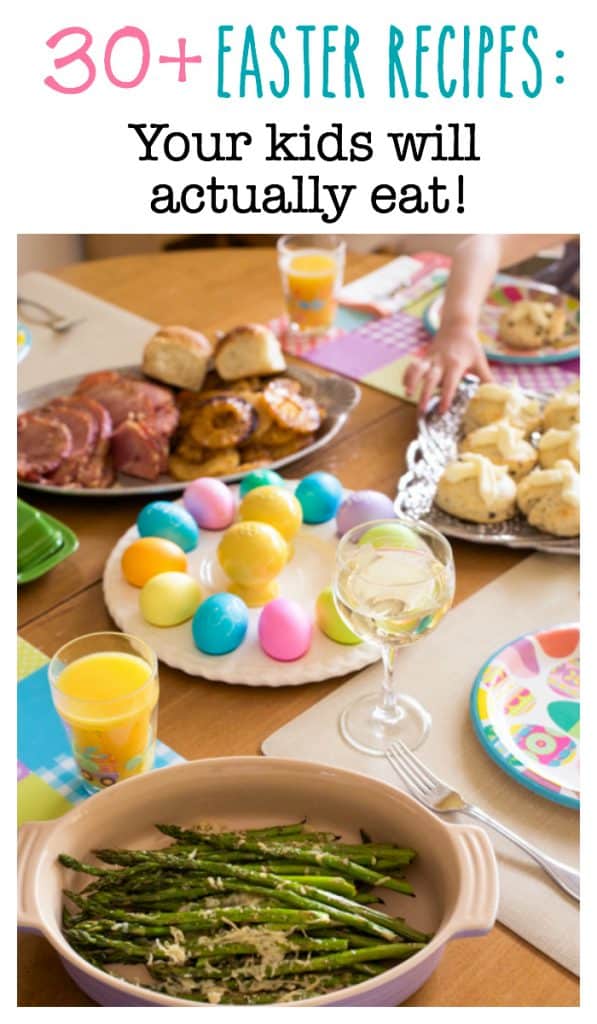 I have great sympathy for kids who don't like Easter ham. Even now as an adult, I'm not a fan of a big thick slab of it on my plate. It took me a long time to realize that thinly sliced spiral-cut ham covered in a sweet pineapple-mustard glaze is actually a delicious way to celebrate Easter.
But, there just would have been no convincing me of that when I was a kid.
Now that I prepare Easter dinner for my family, I try hard to make sure that there are several dishes on the table I know the kids will eat. I don't cater to them with cliche kid recipes, but rather try to work around what their aversions are and find new ways to use the seasonal flavors that they will love:
If your kid really doesn't like Easter ham? Why not switch to a roast pork or fish?
If your kid turns up their nose at potatoes? There are always hot cross biscuits or scones.
If your kid groans at asparagus? You could switch to a citrus salad or roasted peppers!
There are just so many Easter recipes for a springtime dinner menu. For our family, my husband says it's just not Easter without the ham. And since everyone deserves to be happy, ham it is. Then I just load up the Easter menu with more picky-eater-friendly side dishes the kids will actually eat.
I've gathered more than 30 kid-friendly Easter recipes for your holiday menu. Mix and match them to make a custom family Easter dinner your entire family will love. (Prefer to celebrate with an Easter brunch? I've got great ideas for that, too!)

30 Easter recipes your kids will actually eat: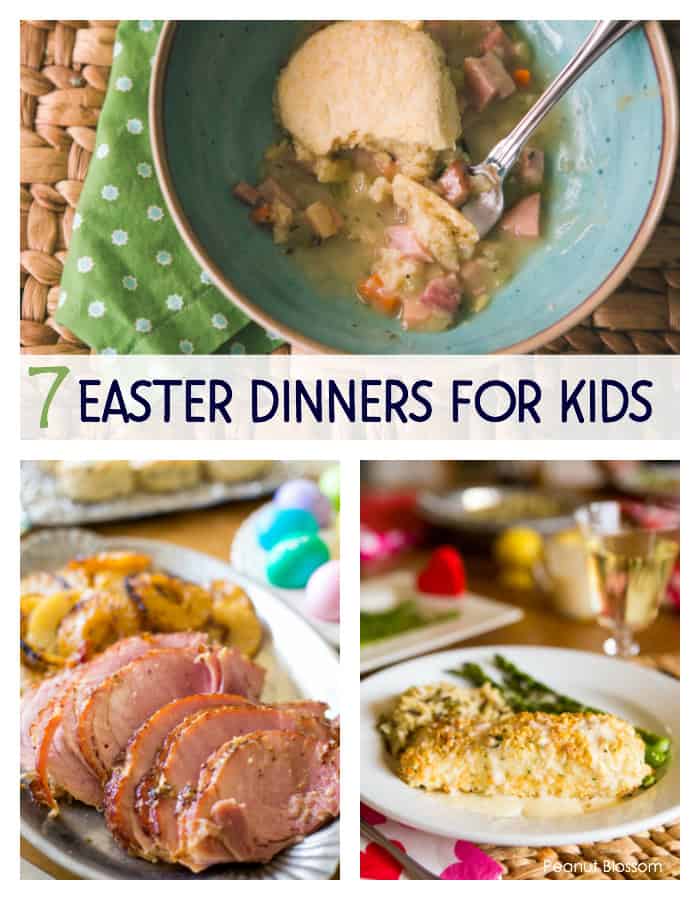 Delicious Easter dinner ideas:
From traditional spiral-cut Easter hams to more unique macadamia crusted halibut, these elegant and easy main dishes are perfect for your Easter dinner.
Perfect Easter brunch ideas:
If you prefer to celebrate with an early day Easter brunch, you'll want a mix of savory Easter recipes and sweet Easter baked treats. Eggs are the obvious answer but you could also add an item or two from the Easter dinners section, too!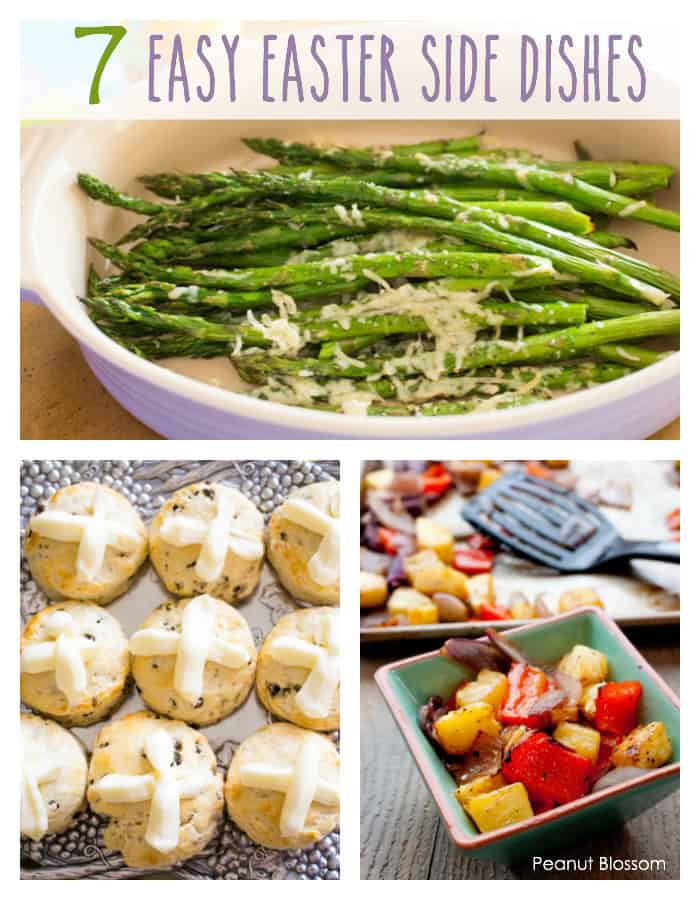 Easy Easter side dishes:
From simple spring veggie sides to buttery and decadent biscuits and potatoes, these Easter recipes for side dishes are a huge hit with kids: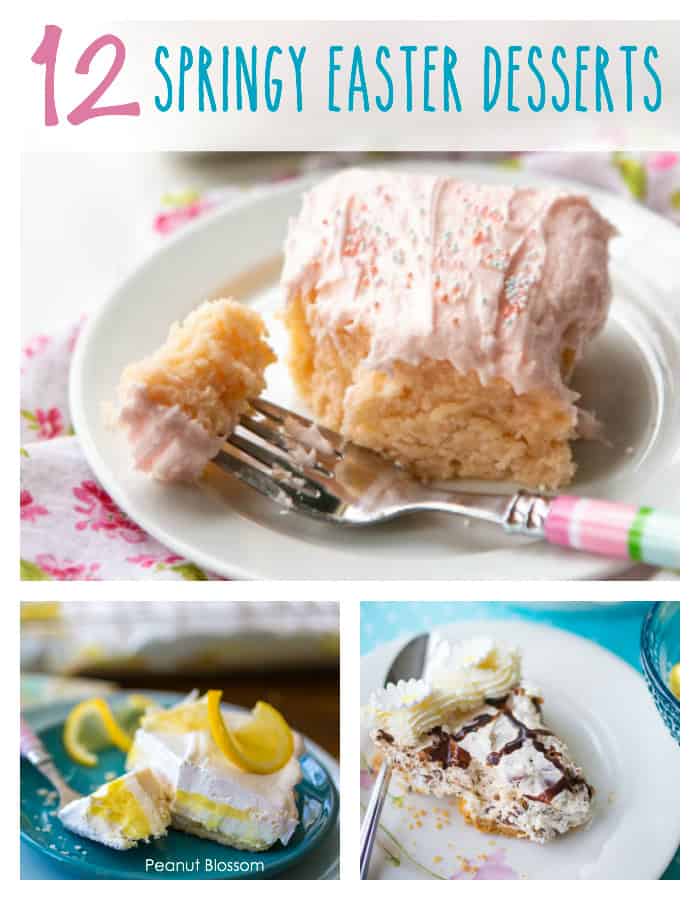 Easter dessert recipes:
Easter desserts can be tricky--the kids just got whole basket-fulls of candy! We tend to make smaller portions of dessert like a simple tart or 8x8 inch single-layer cake for the adults to enjoy. The smaller portions are great for mixing and matching a couple options if you're hosting a huge party and want to have a fun variety on your dessert table. They are all super easy to make and many can be done ahead.
And quick, before you go . . .
LIKE TO CELEBRATE? GET ON THE LIST!!
I love sharing seasonal recipes and ideas for celebrating the holidays. I hope this post helps you to celebrate Easter with your family in a more relaxed and enjoyable way! If you'd like more fun ideas for the coming year, be sure to get on my weekly email list where I share the latest ideas for making each season special:
GET ON THE LIST
DON'T MISS OUR FAVORITE EASTER IDEAS:
If you love these holiday recipes, you really don't want to miss these!