Beginner bakers will love to make this easy chocolate croissant recipe for a special weekend brunch. Kids can make them for Mother's Day breakfast in bed or will love adding them to the Easter or Christmas morning buffet!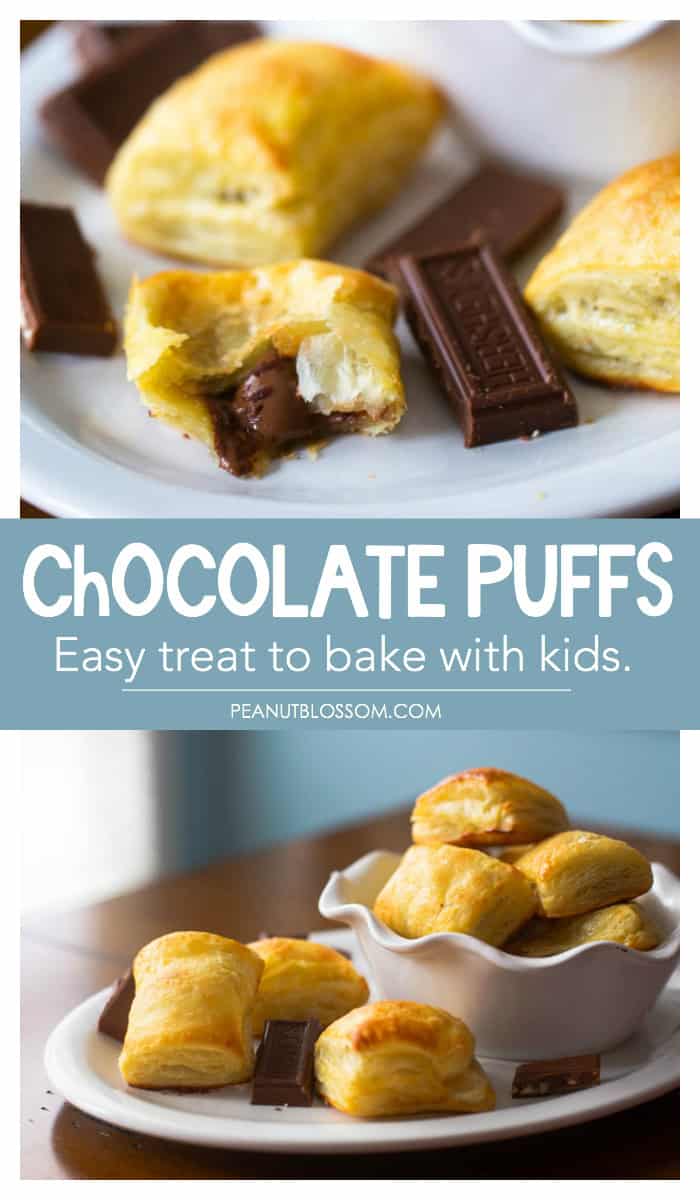 The best recipes for baking with kids have simple ingredients but a big pay-off at the end. One of the first things I taught my girls how to bake when they were just starting out were these crazy easy chocolate croissant puffs.
While homemade croissants sound exactly the opposite of beginner-baker-easy, this particular chocolate croissant recipe has just 2 main ingredients but tastes like you spent all day in the kitchen. It is just perfect for little hands to feel super important in the kitchen.
Look at how tiny my girlies were when we first started making these chocolate croissant puffs together!
The toughest lesson with these yummy chocolate puffs is patience! Watching them rise and bake in the oven was near torture for the kids. Being told they had to wait for the molten chocolate to cool before gobbling them up put them right over the edge! ha.
How to make this chocolate croissant recipe with your kids:
Baking chocolate croissants with kids is as easy as 1, 2, 3:
Step 1: Be sure to use puff pastry
You start with a thawed package of frozen puff pastry. I buy the Pepperidge Farm package that has 2 3-fold sheets of dough inside each box. You can use whatever brand of puff pastry you can find at the grocery store. You'll usually find the puff pastry by the Cool Whip and frozen berries in a small rectangular box.
If you haven't worked with it before, puff pastry is completely different from pie crust. It has a bajillion (fact!) layers of buttery goodness that puff up when baked.
The texture is light and crispy and way better than refrigerated crescent rolls. Don't get tempted to substitute those here. My family can eat a case of crescent rolls in a single setting, but you want the light and flaky texture of the puff pastry for these chocolate puffs.
Let the dough thaw for 15 minutes on your counter and then gently open it up. Roll it just a bit with a rolling pin to smooth out the creases. Use a pizza wheel to cut the dough into equal pieces.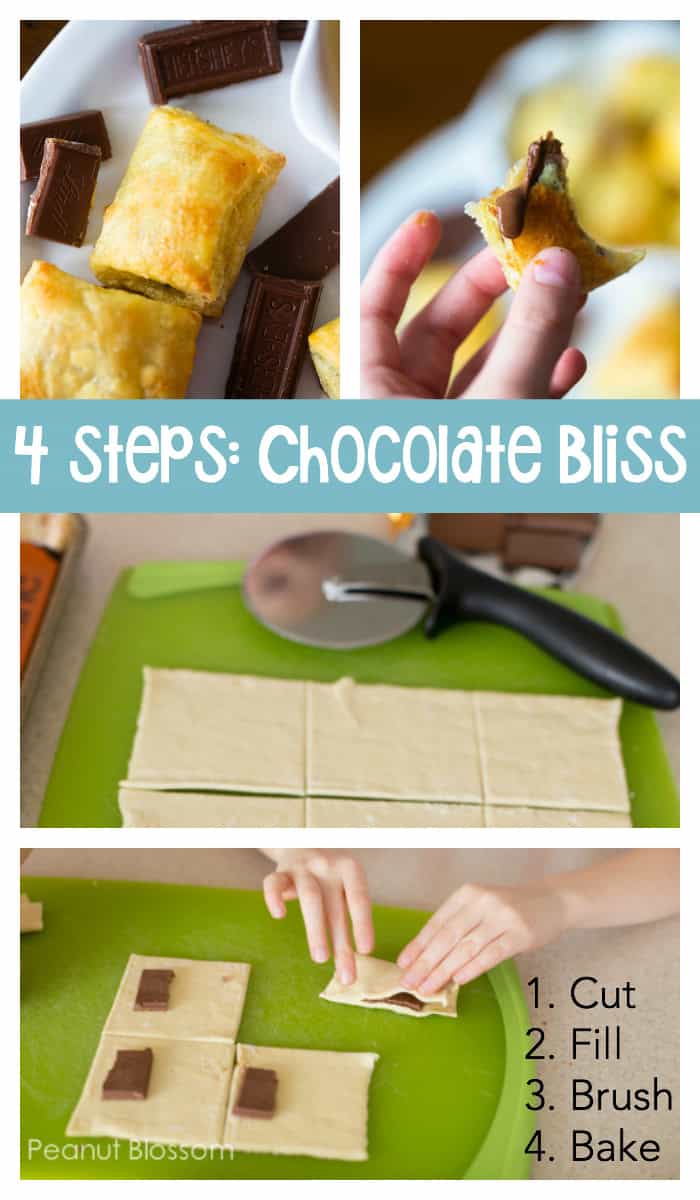 Step 2: Use Hershey's chocolate to fill the chocolate croissant puffs
We tried a few different chocolates from fancy schmancy brands all the way to classic Hershey's. Hershey's was the smoothest, creamiest, and meltiest of the ones we tried.
Break one little rectangle of chocolate for each puff square. Fold the dough over and use a fork to pinch the edges closed.
Step 3: Brush the chocolate croissant puffs with an egg wash before baking
Mix one egg with a tablespoon of water. Use a pastry brush to paint a bit of the egg wash over each puff before baking.
Step 4: Bake the chocolate puffs until golden brown
And then do your best to not totally burn your tongue by eating them too fast! Give them at least 5 minutes to cool down before you try one.
THE BEST BAKING BOOK FOR KIDS: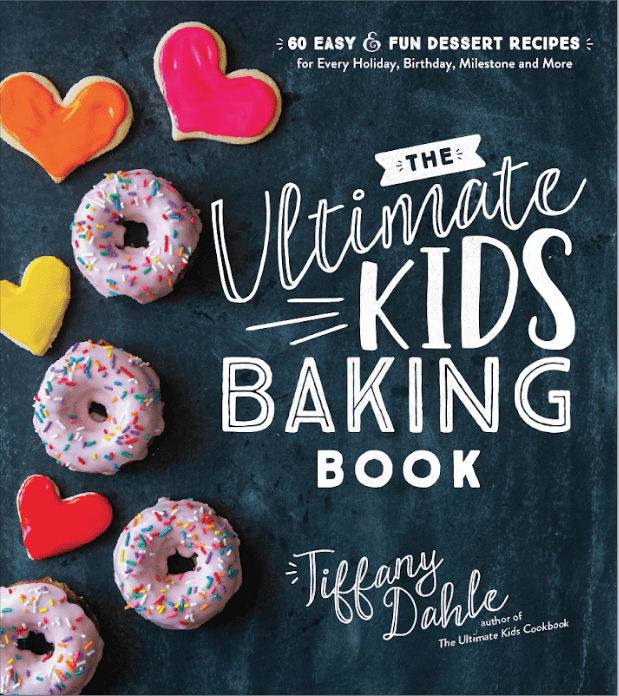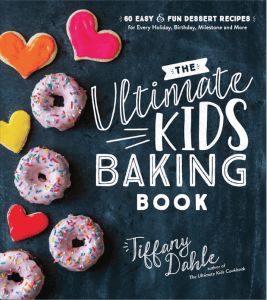 If your kids enjoy baking these delicious chocolate puffs, you really don't want to miss out on my next cookbook for kids! The Ultimate Kids' Baking Book is now available for pre-order.
It comes out just in time for holiday baking this fall and has 60 easy and fun recipes for your kids to bake for every holiday all year long. I am SO proud of how it turned out and I know your kids will love it.
Don't miss our other favorite breakfast recipes to cook with your kids: