This easy sausage egg and cheese casserole is the perfect Christmas breakfast idea for busy families.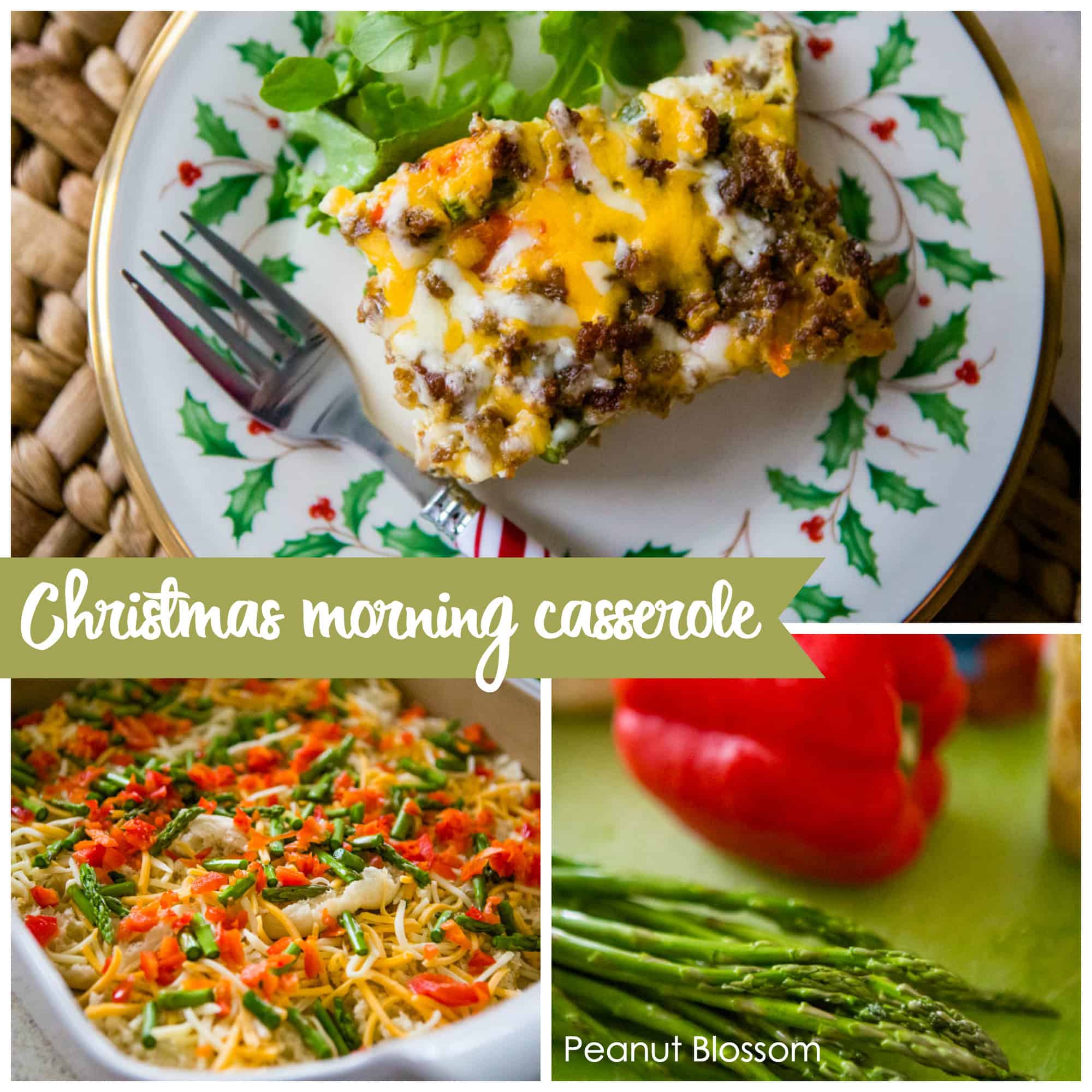 One of my favorite tricks for getting great pictures on Christmas morning is to stall my kids from opening their gifts until the sun is up. This usually involves making a simple but extremely tempting breakfast to help prolong the anticipation.
The trick to a great Christmas morning breakfast is a recipe that is quick and easy to pull together, doesn't bake too long, but has a festive presentation and is worth the wait. This cheese and sausage breakfast casserole checks off all those boxes!
You can easily prep the ingredients the day before so that on Christmas morning you simply layer it all together and pop it in the oven. 35 minutes of baking time and you're ready to go!
Serve it alongside my cranberry cinnamon rolls for something sweet and your family will think you've completely spoiled them for the holiday.
The ingredients to the breakfast casserole are so simple and festive: an english muffin "crust", shredded cheddar jack cheese, eggs, dijon mustard, milk, crumbled sausage, and red pepper & asparagus for a pretty pop of color.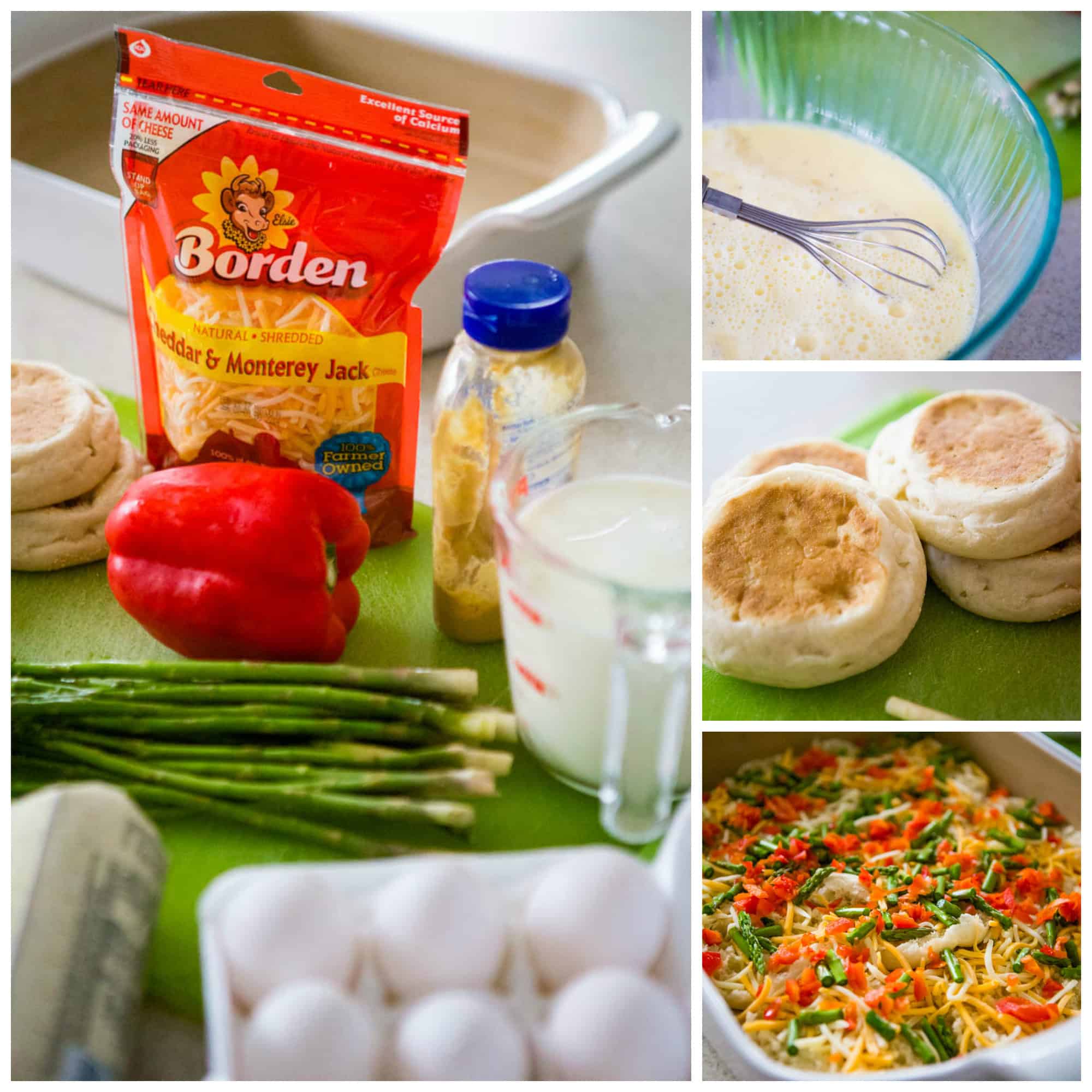 How to prep a make-ahead
sausage egg and cheese casserole
While you don't really want to make this fully ahead of time, you can save yourself a ton of time on Christmas morning, by following a few easy tricks:
brown up the bulk sausage
dice the red pepper
chop the asparagus
crack all the eggs
If you sore everything in separate containers in the fridge, you just have to layer and assemble the casserole in the morning.
Simply preheat the oven to 375 degrees. Layer the english muffins, shredded cheese, veggies & sausage, and pour the egg mixture over the top. Bake for 35 minutes and then top with another cup of shredded cheese. Bake for 5 more minutes to get the cheese all melty and gooey and you're ready to serve.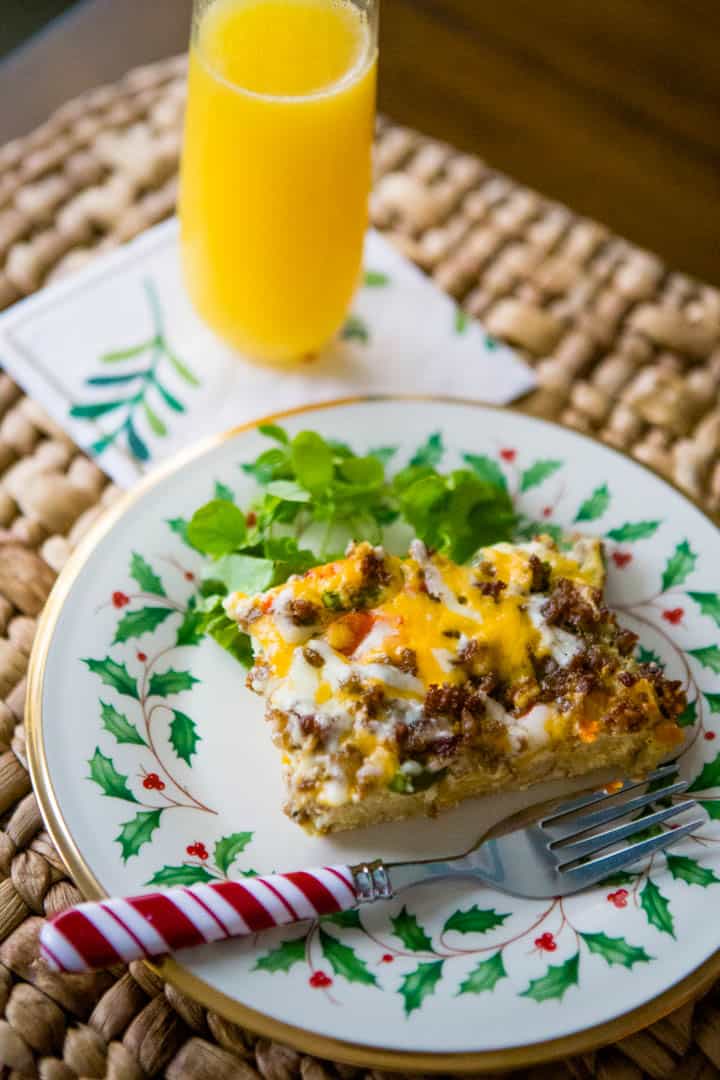 Flavor variations for the sausage egg and cheese casserole:
If you don't like bulk sausage, you could easily substitute several different ideas:
diced ham
crumbled bacon
vegetarian: double up on the veggies or add a few more you love
We like things spicy so I used a hot sausage, but you could make it mild and sweet by just changing the sausage variety you choose.
I think the casserole really goes well with a nice mimosa, too. It is a holiday after all!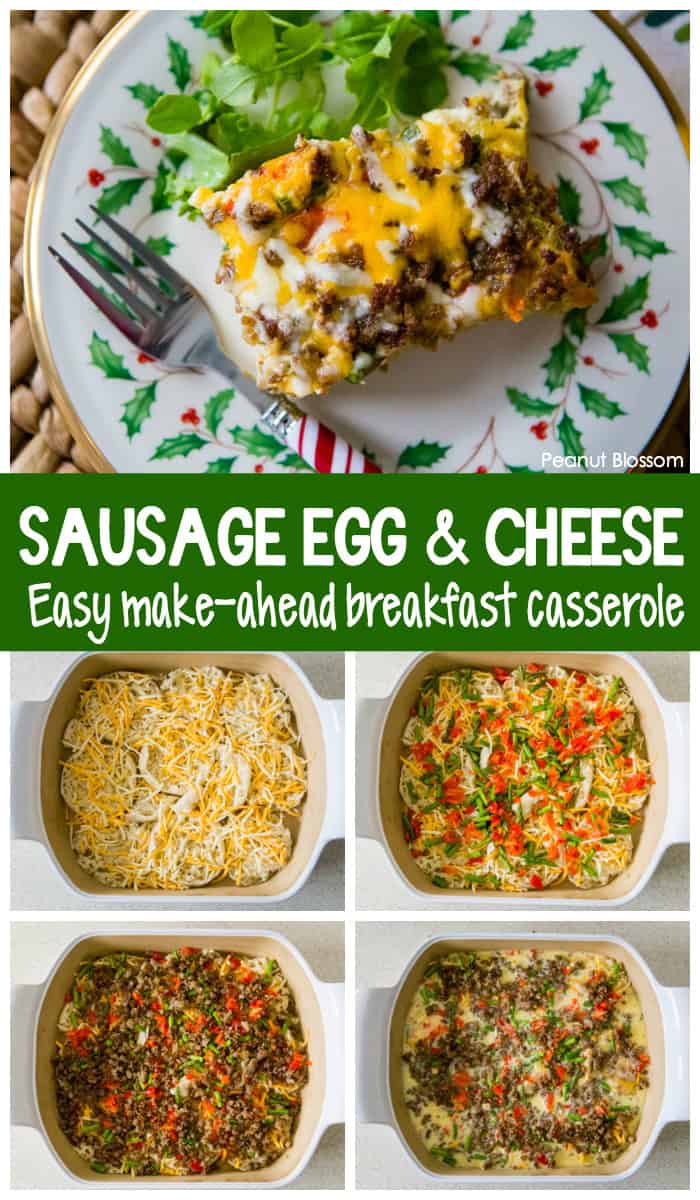 More Christmas breakfast ideas:
Looking for something new for your holiday brunch? Don't miss our family favorites: