These Mother's Day brunch recipes are perfect for hosting a lovely breakfast for mom. From make-ahead breakfast casseroles to easy brunch sides, everything your menu needs is here.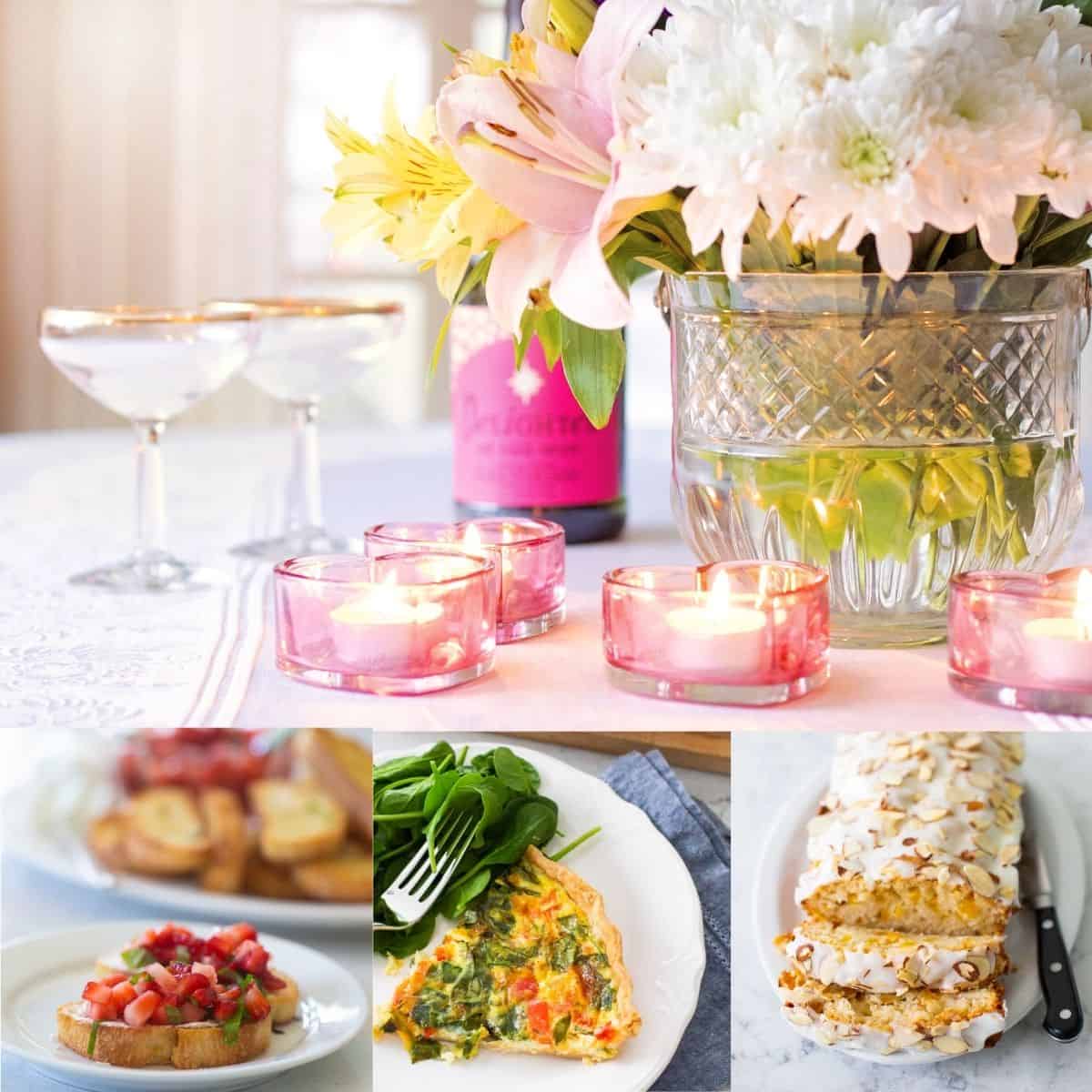 If you want to plan a perfect Mother's Day brunch at home, all you need are a few easy tips and the best brunch recipes for the season.
First, decide whether you want breakfast in bed recipes that the kids can make for mom or whether you're looking for a slightly more elaborate brunch menu that is better prepared by grown-ups.
If you want to invite more guests than just your immediate family, like Grandma, aunts, or other special moms in your life, you'll definitely want these easy tips for how to host a brunch party.
Either way, moms and brunch go hand in hand for Mother's Day and this is a lovely thing you're planning for the special ladies in your life.
Jump to:
Healthy Mother's Day Brunch Ideas
Moms love decadent treats, but generally healthy and lighter brunch dishes are a huge hit for Mother's Day because they say: "We wanted to serve what YOU like."
Keep the menu easy with something light that features lots of fresh fruit and vegetables:
Egg-based dishes like a veggie-heavy quiche
Fresh fruit or greens salad with lots of toppings and grilled fish, shrimp, or chicken
Pancakes or waffles with a fresh fruit topping
A continental breakfast buffet with cold cuts, lots of fruits and veggies, her favorite cheeses, and breakfast pastries
Make-Ahead Brunch Recipes
The best part of brunch is how easy it can be to pull together.
Focus on plenty of make-ahead breakfast recipes and you'll have even less work to do before the party starts!
Some of my favorite make-ahead dishes include:
Brunch Recipes for a Crowd
Serving a bigger crowd for your brunch and need recipes that serve a lot of people?
Easy peasy. These are some of my favorite dishes that are easy to double, prep assembly-line style:
But be sure to check out the full list of 40 easy breakfast ideas for a crowd here:
Tips for Breakfast in Bed
If you found this article searching for "brunch" but really what you're thinking your mom wants is "breakfast in bed," don't worry!
I've got all the tips for kids to plan an easy breakfast in bed on Mother's Day right here: