These easy Mother's Day breakfast ideas your kids can make are things you will actually want to eat.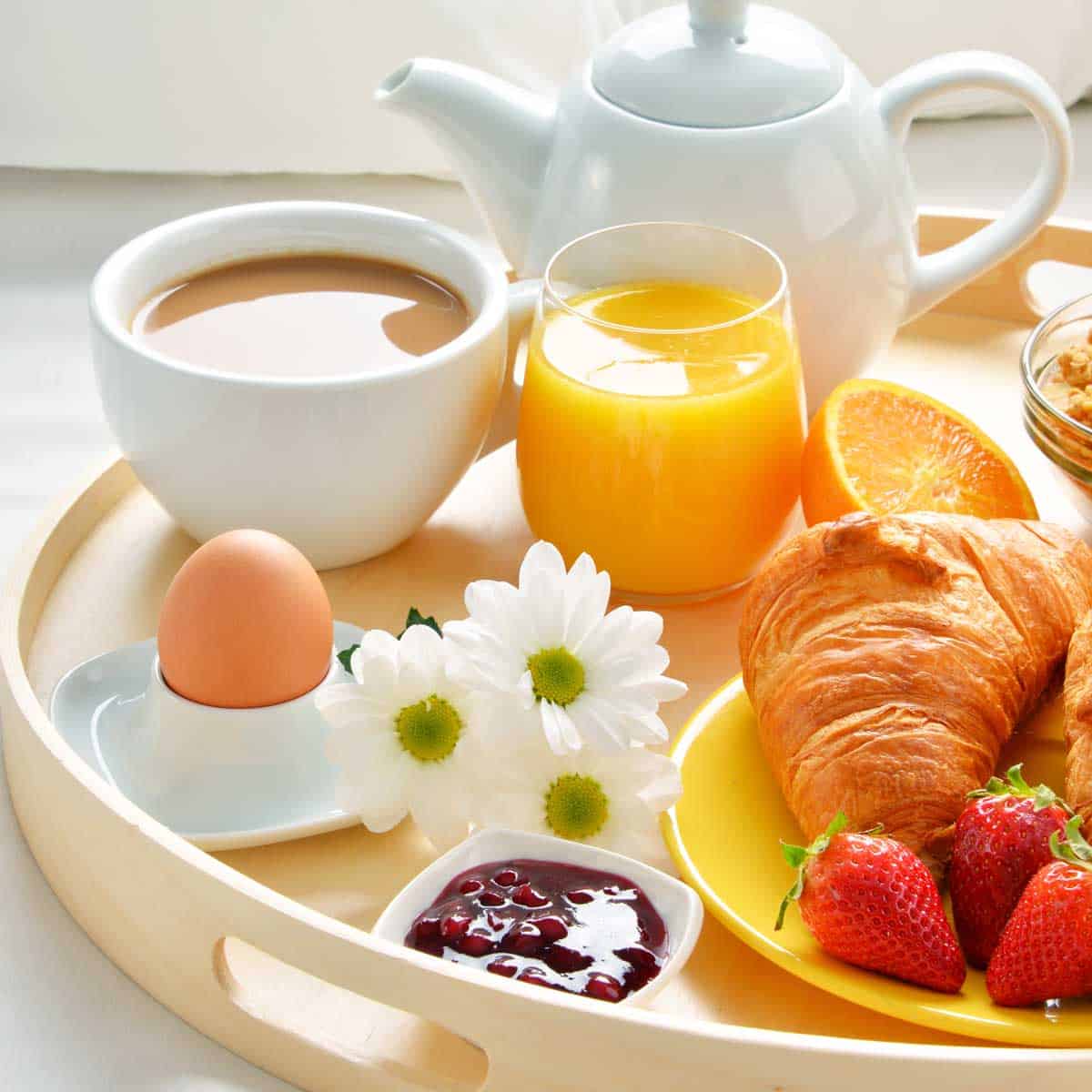 A delicious Mother's Day breakfast in bed that your kids can make all on their own is not an impossible dream.
After you've worked so hard for your family all year, you deserve to be spoiled on your special day.
If you want to be served a breakfast you'll actually enjoy eating, all it takes is setting your expectations properly and giving your family a few very specific "hints."
It has long been my experience that having to guess what I want causes undue stress for my family.
Instead, if I simply tell them what I hope to see on that breakfast tray, they will go out of their way to make it happen.
Knowing in advance what they will prepare for me ensures that:
I will love what they make.
I can look forward to my breakfast.
They will actually have fun preparing it.
The whole morning goes WAY more smoothly than if they are trying to guess.
A perfect Mother's Day breakfast in bed is totally within your reach with these super easy little tips.
Jump to: