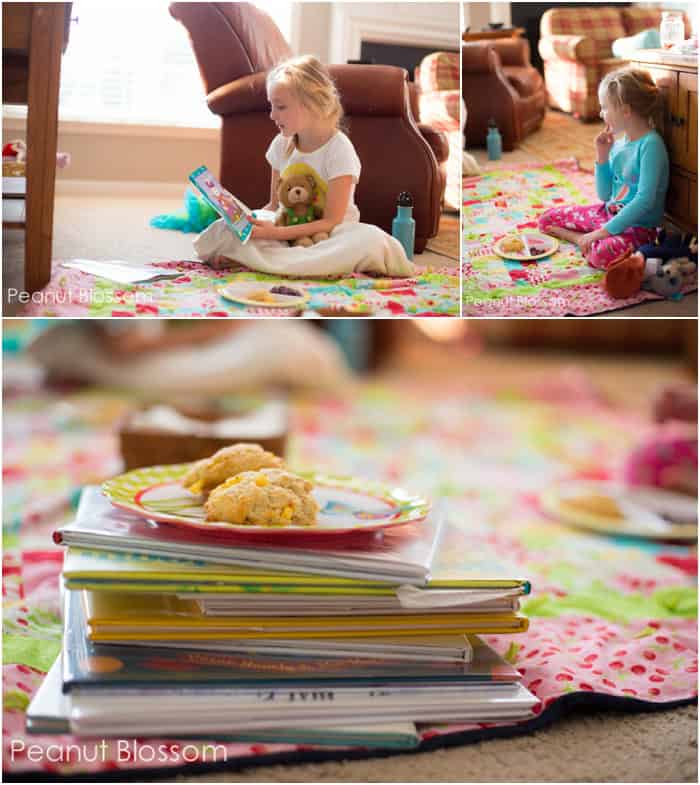 With the exception of a few too-busy weeks, we've done a spectacular job of keeping to our proposed summer schedule. Thursday mornings have been "Reading picnics for breakfast" day. It's been one of our favorite morning activities since the first one I wrote about here. We don't always bake something special, but when we do the mornings are even more memorable.
Right now peaches are exploding at our farm stands. Yet, I just can't seem to convert my midwestern babies into eating these mouth watering southern peaches. I've tried several variations of baked goods and snacks that all flopped. This morning I decided to put a southern spin on our favorite scone recipe and try a peach version.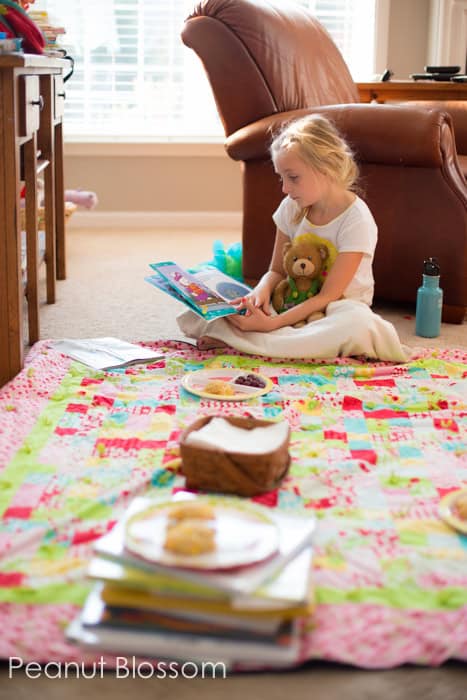 We had a particularly large stack of books picked out from Library Day yesterday and the girls were more excited to get reading than the treats I was mixing up in the kitchen.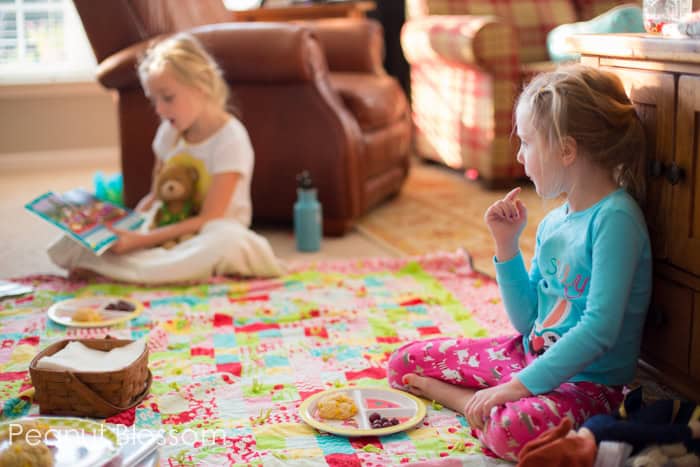 You know they're nervous about a new food when they eat the fruit side dish first. Large piles of grapes disappeared from their plates before they even tested the scones.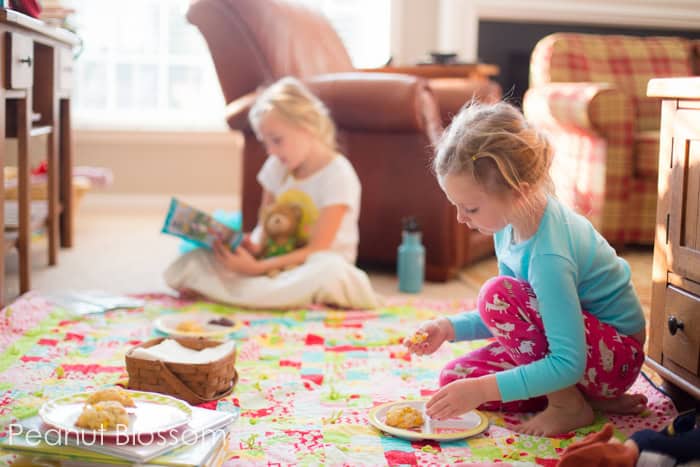 I still got a mixed review from the kids, but to me? They were summertime PERFECTION! I was so excited to have a new recipe invention work out.
If I were hosting a ladies brunch or tea, I'd add these to the menu stat. For a fuller breakfast, serve them up with some scrambled eggs and bacon? Yes, ma'am!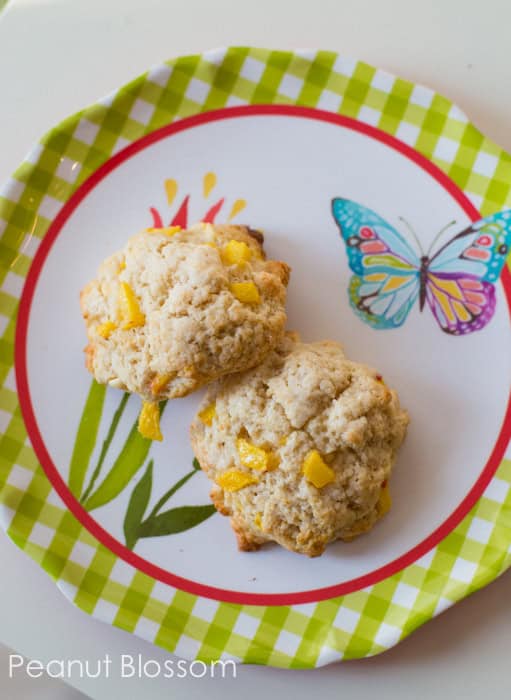 Fresh Peaches & Cream Scones
Peanut Blossom Original
Ingredients:
1 ½ Cups plus 2 tbsp all-purpose flour
¼ cup sugar
2 tsp baking powder
½ tsp cinnamon
Pinch of salt
1 firm but ripe peach, peeled and then diced into pieces the size of a chocolate chip
¼ cup white chocolate chips
1 cup heavy cream
2 tbsp butter, melted
Additional sugar (or cinnamon sugar) for sprinkling on the tops
Method:
Preheat the oven to 375 F. Line a baking sheet with parchment paper or a silicone baking mat. Combine the flour, sugar, baking powder, cinnamon, and salt in a medium bowl; stir to combine. Gently toss in the peaches to coat in flour, add the white chocolate chips and toss to coat. Add the heavy cream to the flour mixture, stirring just until a dough forms and the dry ingredients are incorporated.
Using a large spoon, gather rounds of dough onto the prepared baking sheet. You should get approximately 12 medium scones. Brush lightly with melted butter and sprinkle with additional sugar or cinnamon sugar blend. Bake 15-20 minutes, until lightly browned.