This easy cinnamon streusel coffee cake uses fresh cherries and almonds for a sweet and crunchy twist on a classic breakfast. Perfect for beginner bakers.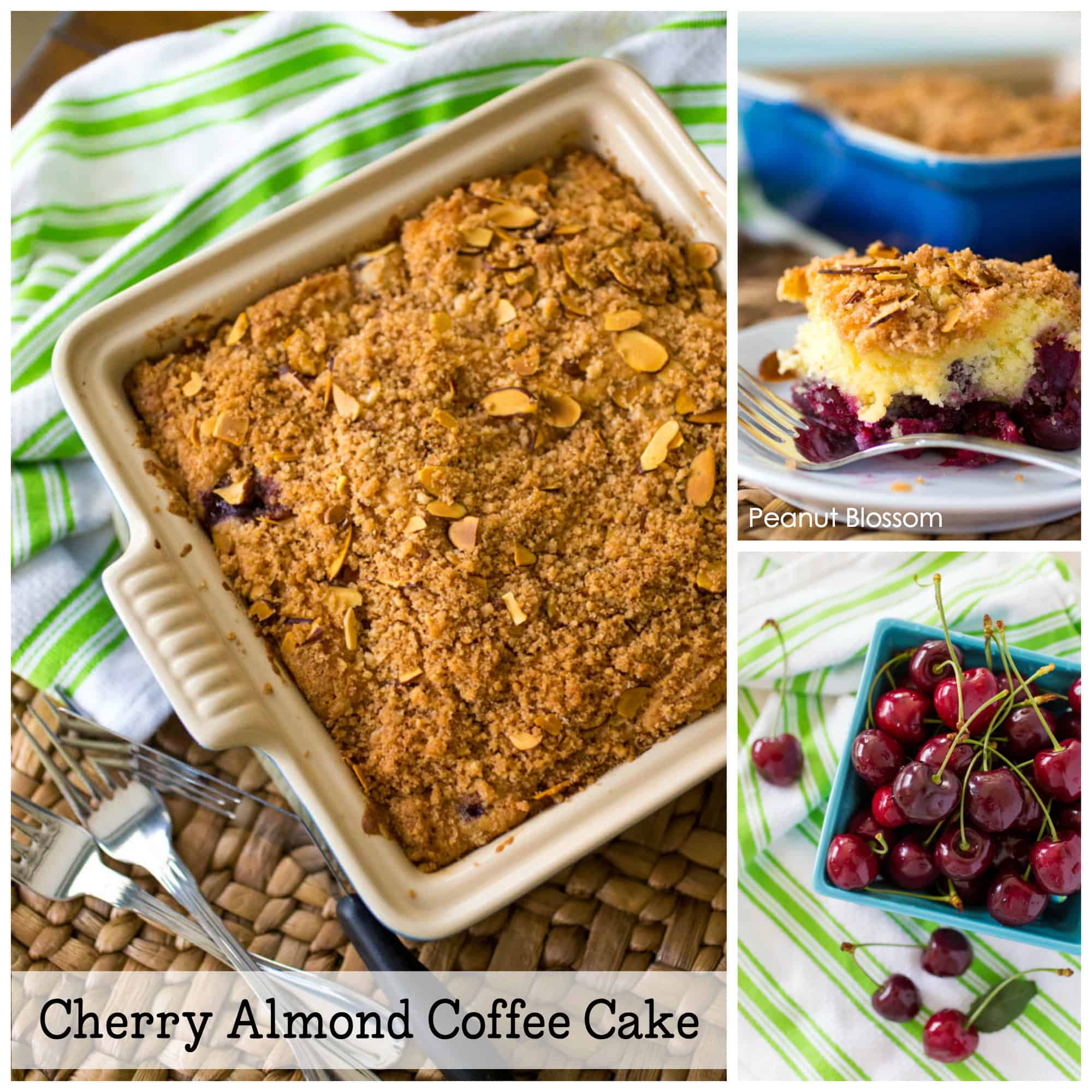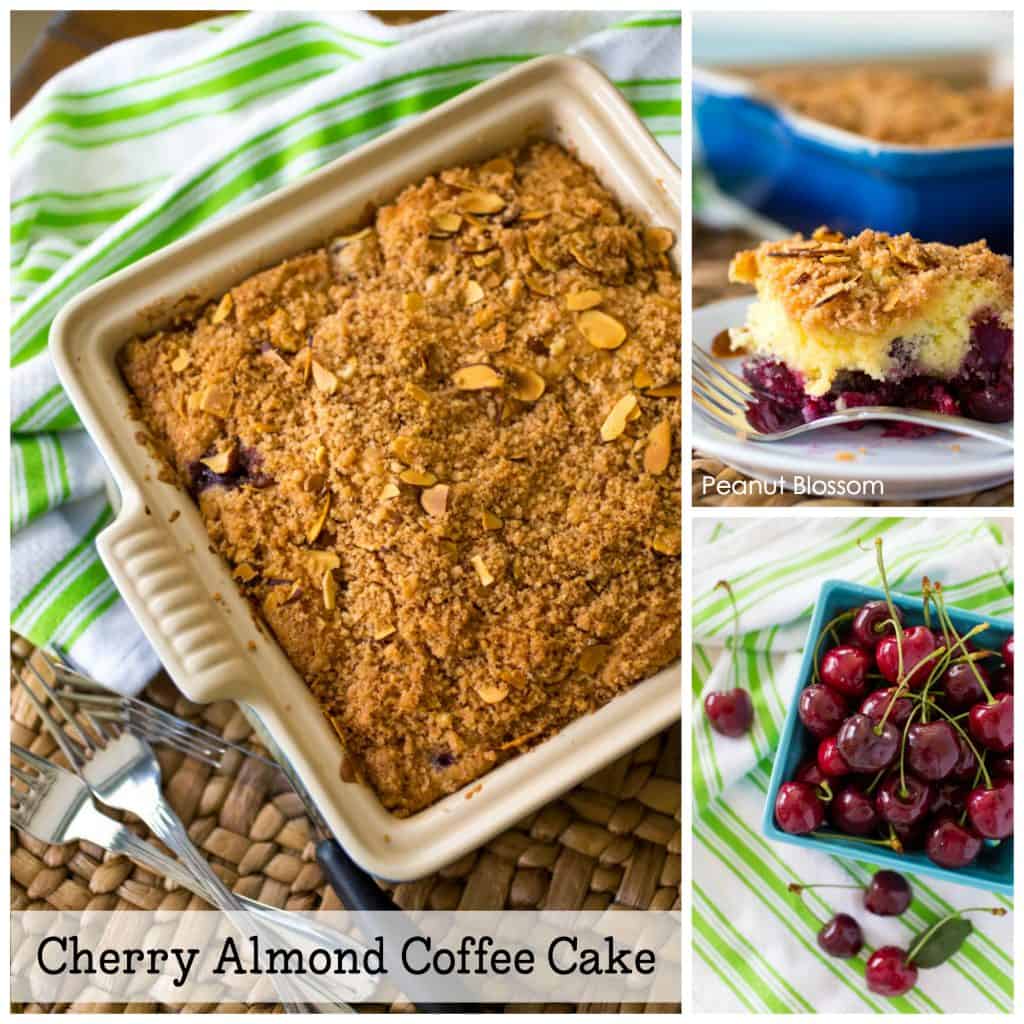 I grew up in a very German area of Wisconsin. Coffee Cake or "kaffee kuchen" was a staple for holiday and weekend breakfasts. Traditionally, we had a cinnamon and pecan flavored cake my mom would most often pick up at the grocery store. Once in a while she'd make a box mix version at home. The best ones always had a cinnamon streusel topping.
This week is Cherry Week in the Dahle household. We are neck deep in our annual cherry delivery from Handyman Tim's beloved Uncle Tim. You can find 30 of our favorite fresh cherry recipes right here. This cherry almond cinnamon streusel coffee cake is To Die For. The Peanut just sampled it and said: "Mom, this tastes even better than it smells and it SMELLS AMAZING."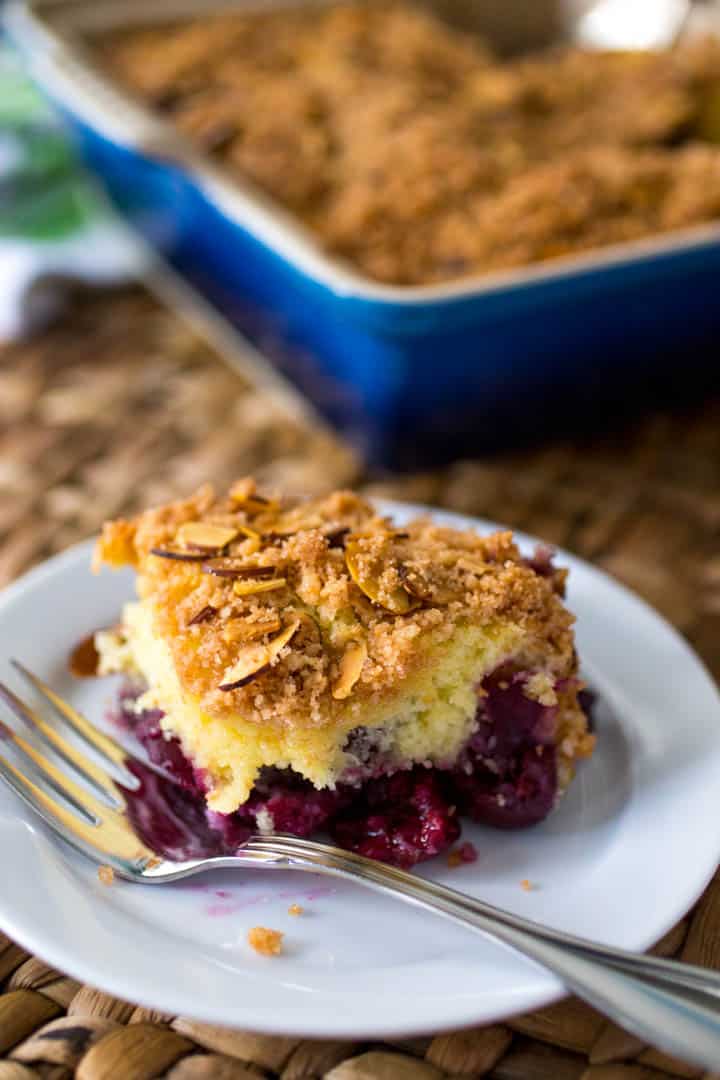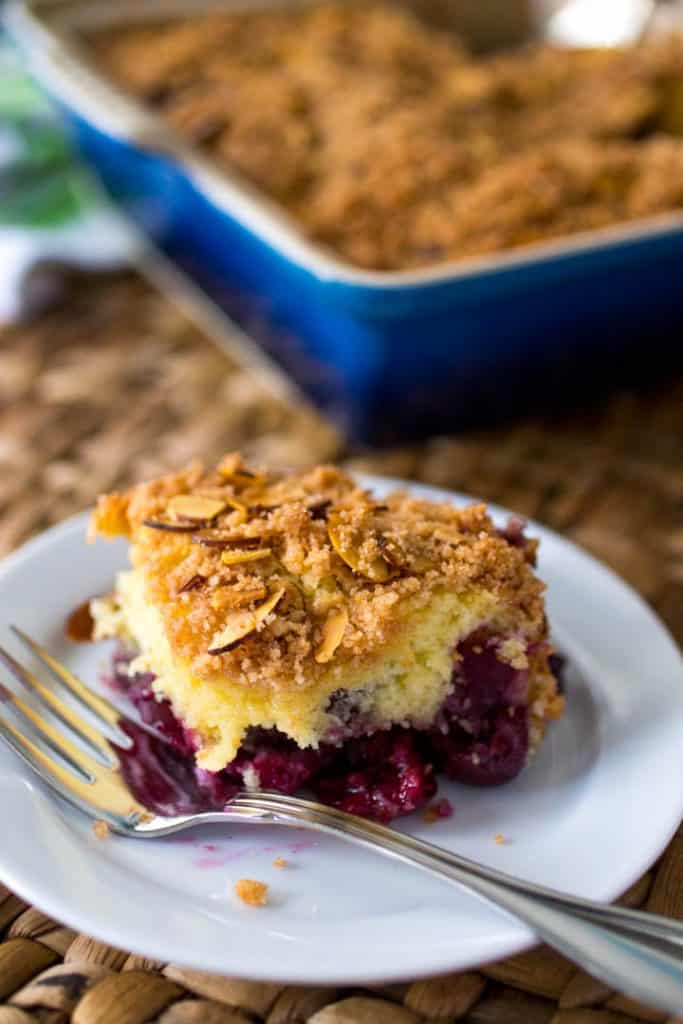 Warm buttery roasted almonds mixed in with cinnamon, butter, and sugar. All sitting on top of a thick fresh cherry filling, what could be better??
I love how the almonds gave the dish a nice crunchy texture but the cake itself is the real hero: crazy light and airy. It makes the store bought cakes I've enjoyed before feel like bricks! The cinnamon streusel coffee cake recipe comes together with very few ingredients and in very little time. If the fruit is already prepared, you could have this made in under an hour on a weekend morning.
But coffee cakes are truly meant to be enjoyed with friends. I think it would be even better to whip one up and bring over to a friend's house or playdate. It would make an amazing addition to a Mommy Meal if you're bringing food to a new mom.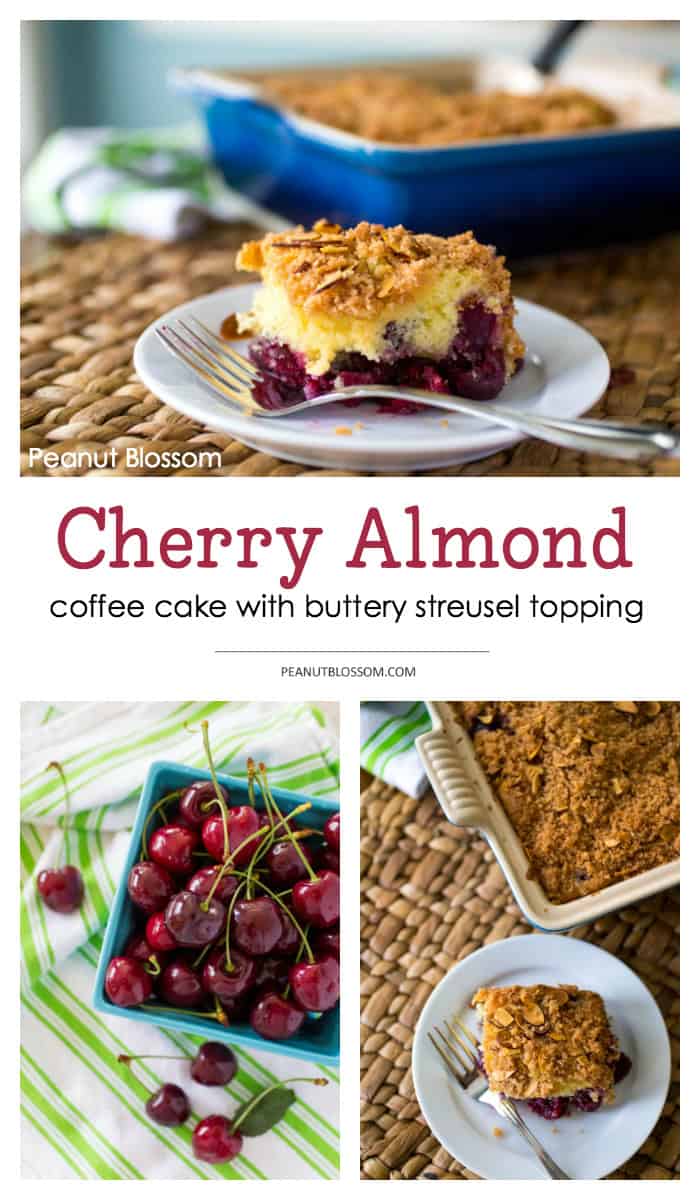 NOTE: The recipe calls for roasted almond slivers. I've been using them in practically everything all week long. It only takes 10 minutes to make a big batch, then keep them in an airtight container for using as needed.
Roasted Almond Slices:
Preheat your oven to 350 degrees. Spread the almond slices on a cookie sheet and bake for 8-10 minutes. Toss them around once or twice and keep cooking them until they are deep golden brown.

Cherry almond cinnamon streusel coffee cake:
Looking for more easy breakfast treats?
We love to bake breakfast treats once in a while. The kids always love to pitch in! Here are some of our family's favorites: