All the best fresh cherry recipes you need for making the most out of your favorite farmer's market fruit is here!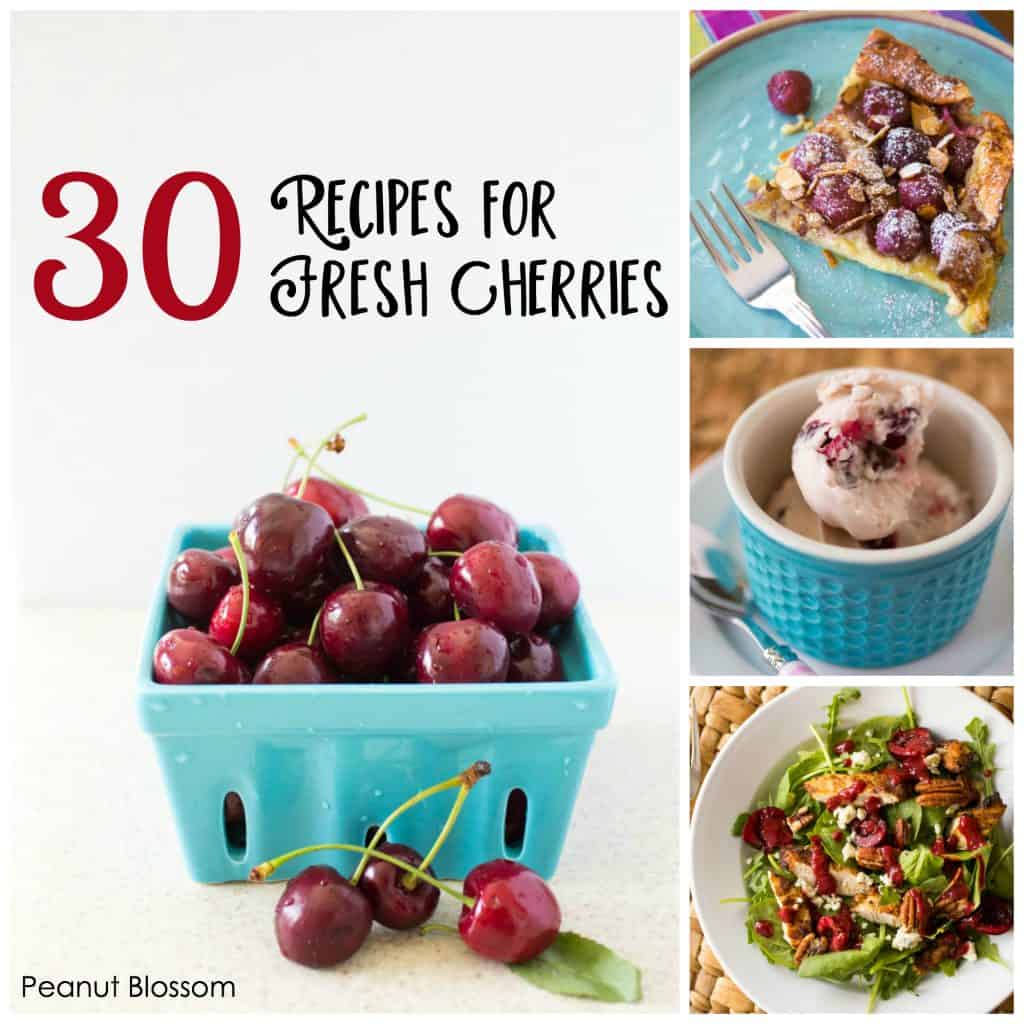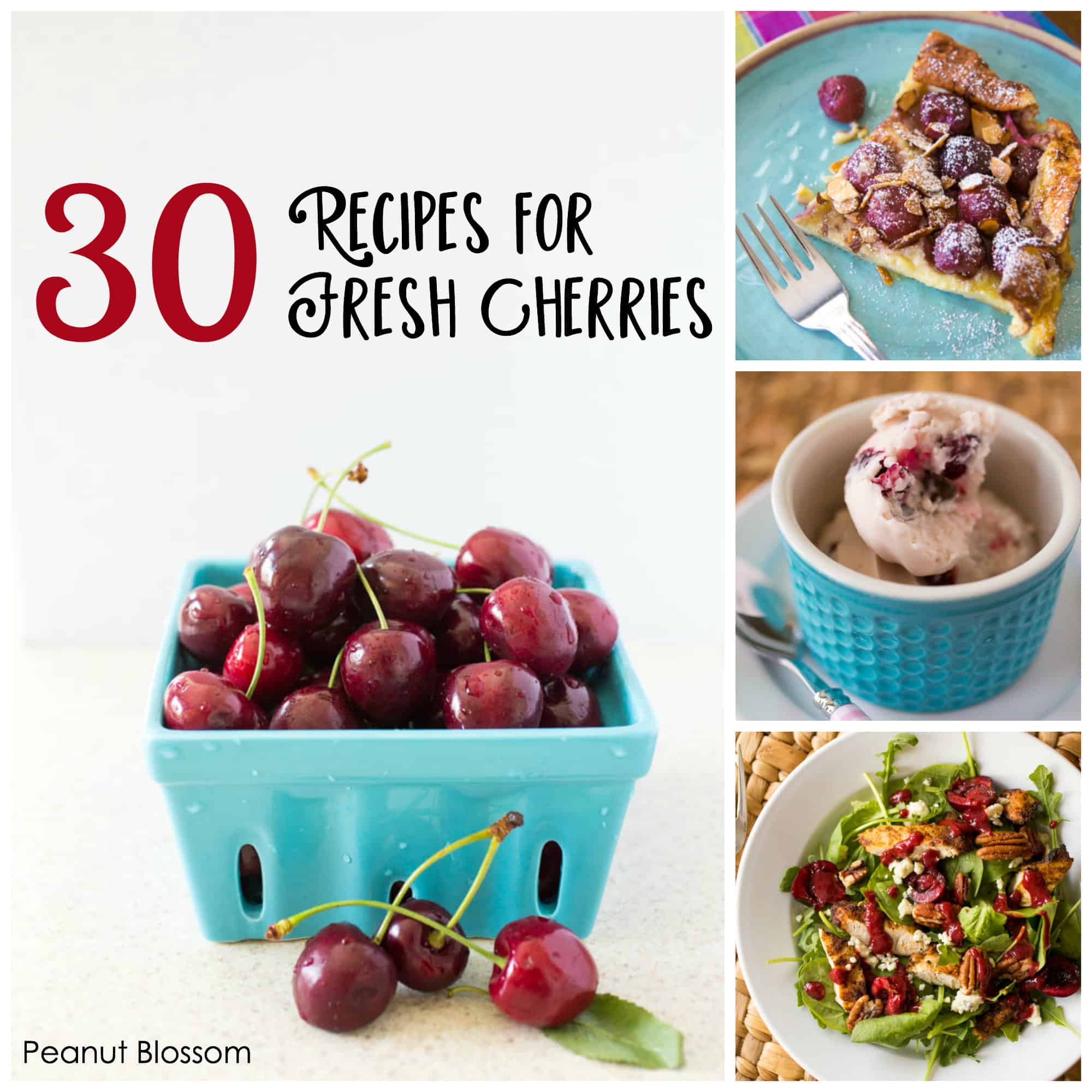 We are the luckiest people on earth. Handyman Tim's Uncle Tim owns an amazing cherry orchard out in Oregon and for the last 10+ years he's sent us an annual summer delivery of the biggest box of the most gorgeous cherries you've ever seen.
This year's package weighed in at 14 pounds and was so large it almost didn't fit into my fridge. It's basically the same weight as a large Thanksgiving Turkey!
Processing 14 pounds of cherries every summer tends to make one sort of an expert on the fruit.
While I don't claim to know half as much as Uncle Tim, I do know my way around a cherry crisp or two. You can see my practically award winning recipe for cherry crisp right here.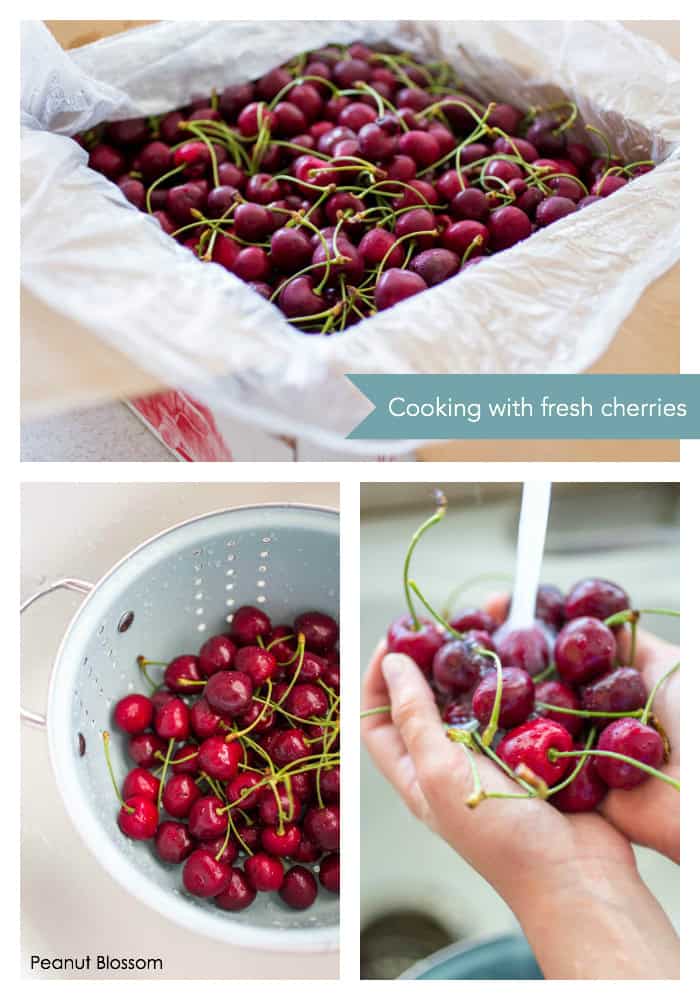 But man does not live by cherry crisp alone. With a freezer stocked full of fresh cherries, I need more recipes for my family to use them all up!
Want to learn how to freeze your own cherries? Get all my best tips for freezing cherries right here:
For breakfast, lunch, or dinner, I've found ways to use my frozen cherries in many dishes my kids and husband have loved.
I hope you find a new favorite for your family, too.
More Fresh Fruit Recipes
If you love cooking with seasonal fresh fruit like I do, you won't want to miss these delicious fresh peach recipes or sweet apple recipes.