This post is sponsored by The Sausage Maker; retailer of gourmet food tools and specialty products. All thoughts and opinions are our own.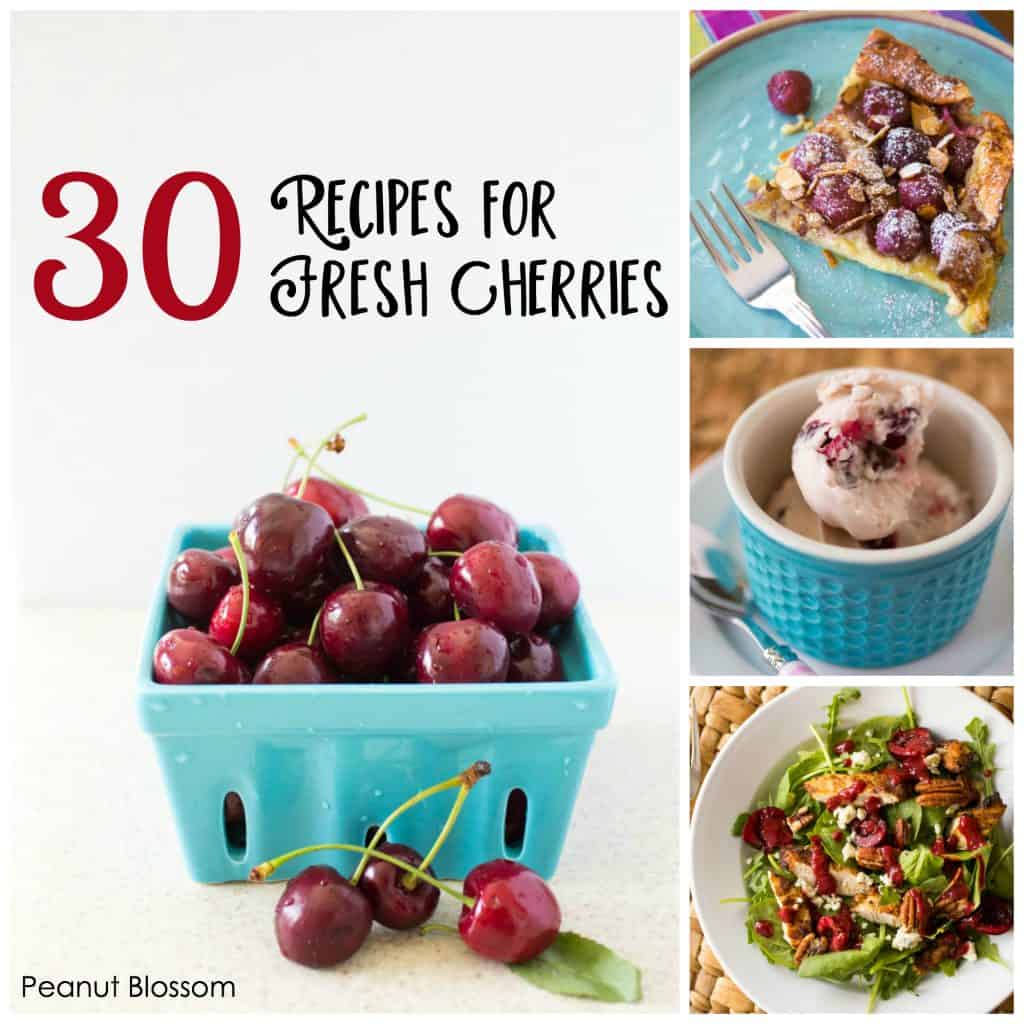 We are the luckiest people on earth. Handyman Tim's Uncle Tim owns an amazing cherry orchard out in Oregon and for the last 10+ years he's sent us an annual summer delivery of the biggest box of the most gorgeous cherries you've ever seen. This year's package weighed in at 14 pounds and was so large it almost didn't fit into my fridge. It's basically the same weight as a large Thanksgiving Turkey!
Processing 14 pounds of cherries every summer tends to make one sort of an expert on the fruit. While I don't claim to know half as much as Uncle Tim, I do know my way around a cherry crisp or two. You can see my practically award winning recipe for cherry crisp right here.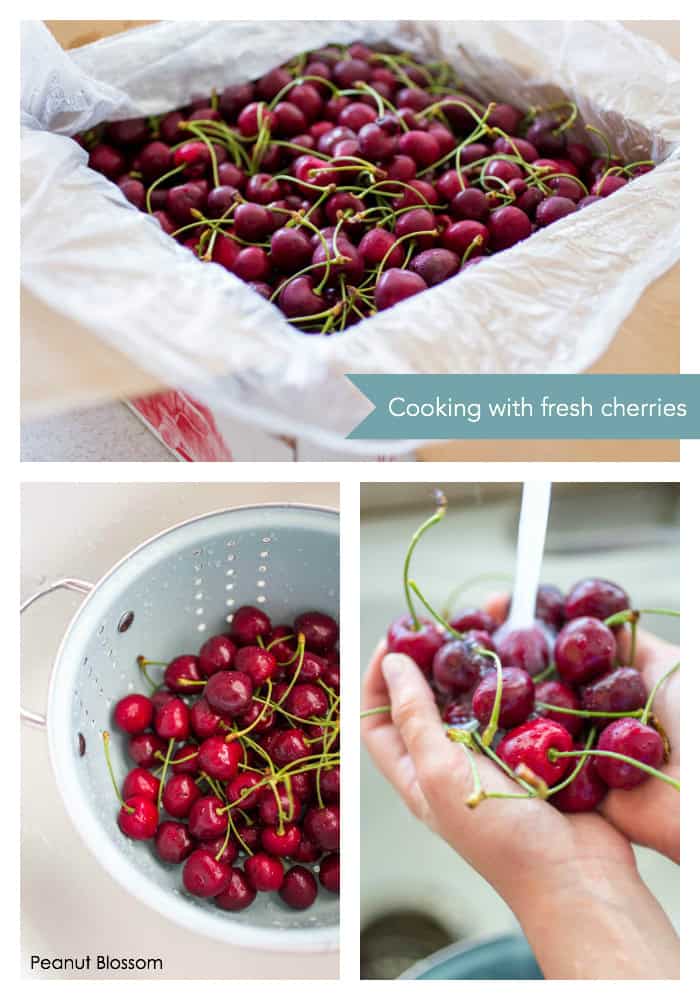 When the cherry delivery arrives on my doorstep each July, it's a race against time to get the fruit eaten, used in a recipe, or processed for the freezer before it spoils. You need to remove the cherry pit before you freeze cherries and last year my single cherry pitter finally gave up the ghost.
This spring I was thrilled when the folks from The Sausage Maker reached out and shared their amazing cherry pitter machine and asked if I'd like to give it a whirl. At first I was confused, The Sausage Maker? They want to send me a cherry pitter? But once I started poking around their site and read about their amazing foodie mission, I immediately said yes. My pitter has just been waiting and waiting for Uncle Tim's delivery and I couldn't wait to give it a try.
After years of pitting one cherry at a time and having a very sore wrist for a week, I was intrigued by the fact that this cherry pitter pits FIVE cherries at a time! Check this baby out:
I asked my girls to help me out and the pitter was so easy they could do it all by themselves. I set them up assembly line style and put them to work. Little Pea removed the stems and helped load the feeder tray while the Peanut worked the lever and pitted 5 cherries at a time into the collection plate. We worked our way through that entire colander (which is just a fraction of the entire haul!) in just minutes, a task that used to take me for what felt like forever.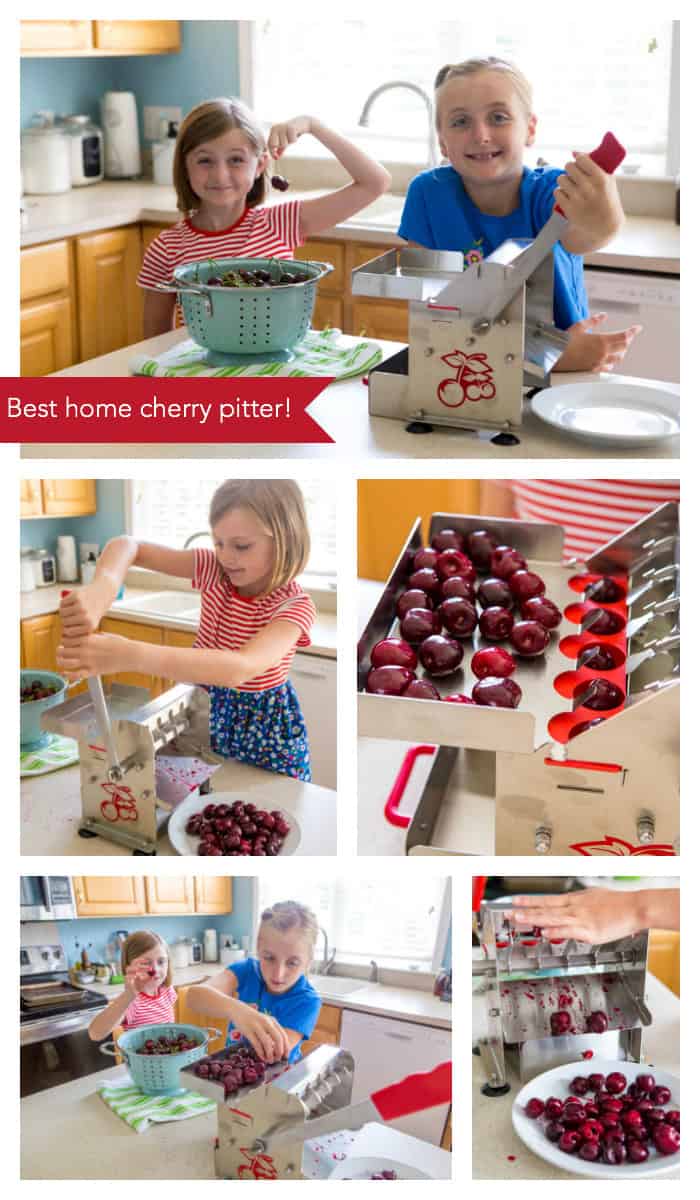 I love that the cherry pitter separates the pits into a little bin underneath the machine and rolls the cherries down a shoot into a bowl or plate. It's still a messy job with cherry juice splatters, so you'd want to wear an apron and have some paper towels or a dish cloth handy, but it beats those single cherry pitters by a long shot if you've got a huge stockpile of fruit to process.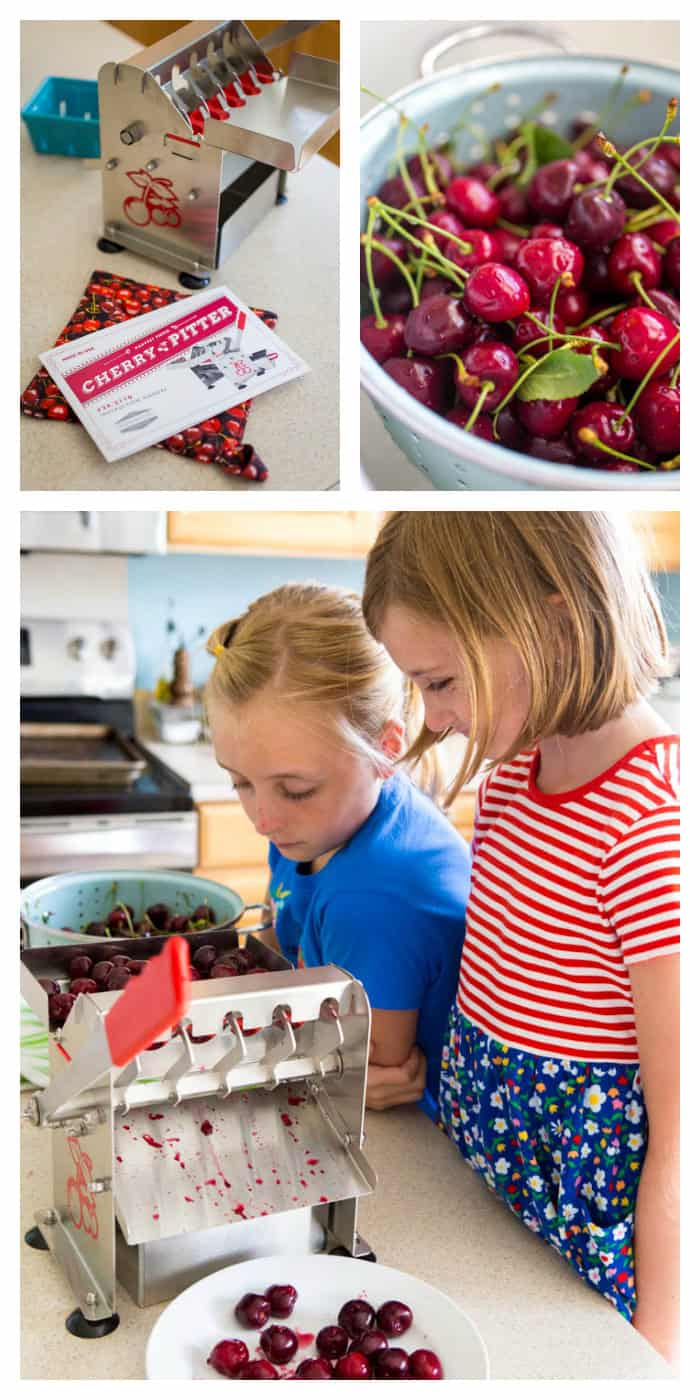 Since pitting large quantities of fresh cherries was so easy this year, I found the girls and I devoured huge bowls of them straight from the fridge in a way we never have before. When cherries are that easy to prepare for baking, you'll be a lot more tempted to stock up while they are in season and keep a solid stash of them in your freezer to be used year-round.
If you'd like to get your hands on one of these amazing cherry pitters, or any of the specialty products they offer, The Sausage Maker has offered up a special deal for Peanut Blossom readers. You can save 15% with my special code:
How to freeze fresh cherries:
To prepare them for the freezer, simply wash, dry, and remove the pits of the cherries. Measure them out into 1- or 2-cup servings into individual zip top bags, and keep them together in a larger gallon sized bag with the date in the freezer. Being able to grab a smaller portion of them in a perfectly recipe-sized container means you don't have to thaw the whole batch when you're craving cherry pie in December.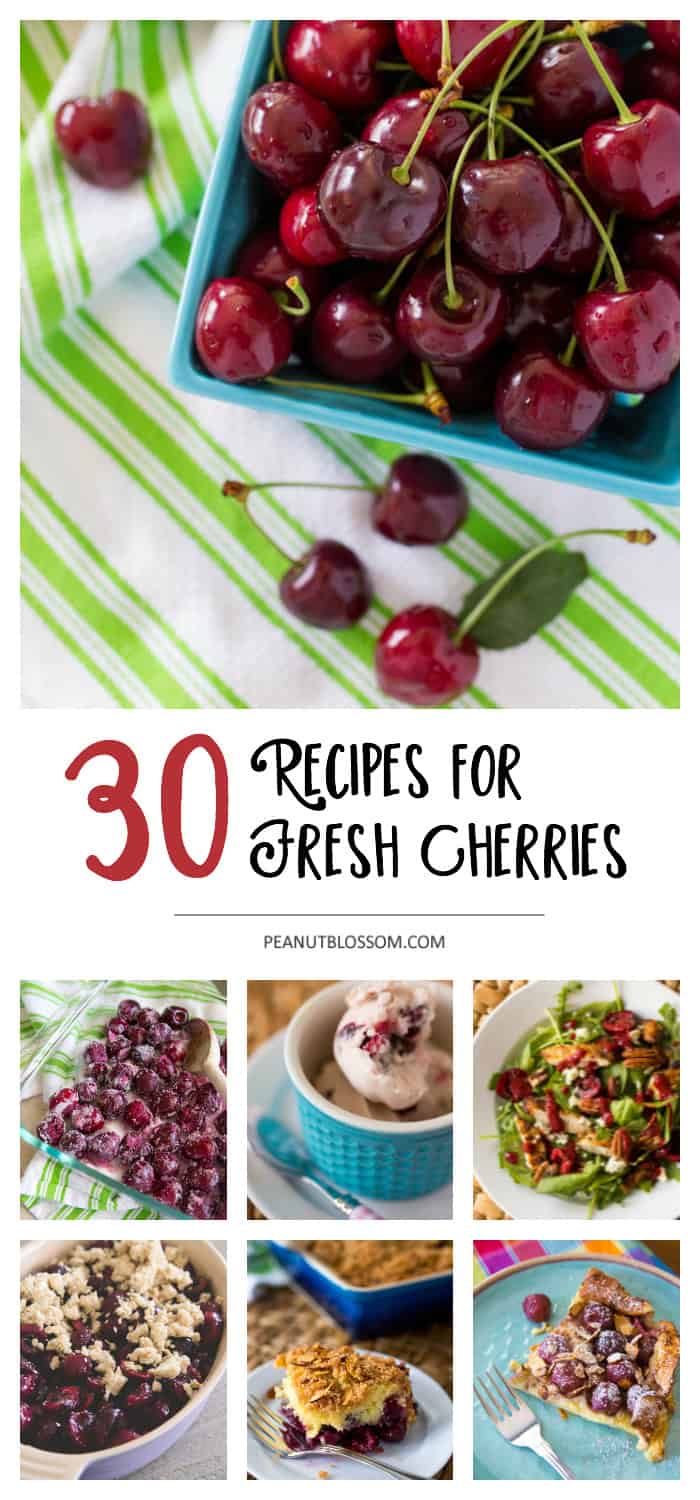 30 recipes for fresh cherries:
Sweet fresh cherry recipes:
Fresh cherry breakfast recipes:
Fresh cherry cocktail recipes and fresh cherry beverages:
Savory fresh cherry recipes: