This fresh cherry crisp is the best fruit dessert recipe you will ever find. It has been a family favorite for years.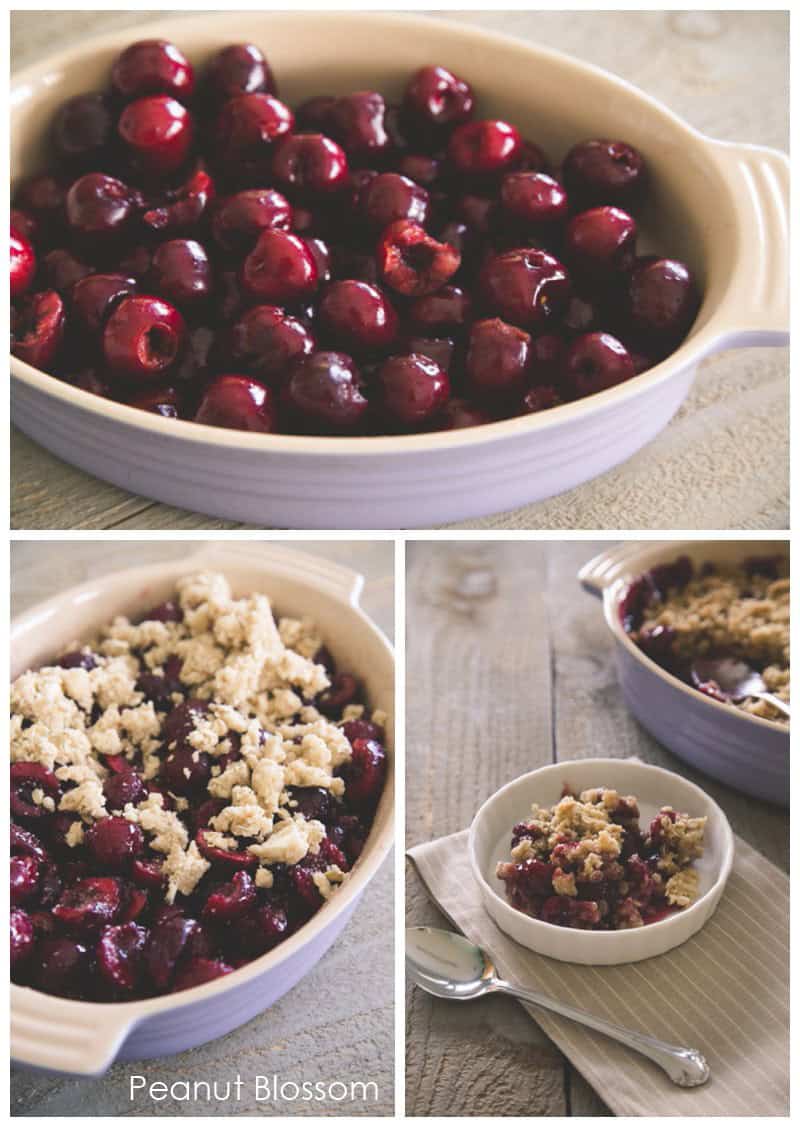 We are fresh cherry experts. I am the lucky girl who married into a family with the best uncle ever. Tim's Uncle Tim owns a cherry orchard in Oregon and for as long as I can remember, he has sent us an annual shipment of his amazing fruit.
When we first started receiving these enormous boxes years ago, I struggled to figure out what to do with 8+ pounds of cherries. Even if we devour as many fresh as possible, there still seemed to be a bottomless container in our fridge! Even though I have collected 30 awesome fresh cherry recipes, every year a good portion of cherries make their way into my very very favorite summer recipe--a cherry crisp I developed specifically with this annual tradition in mind.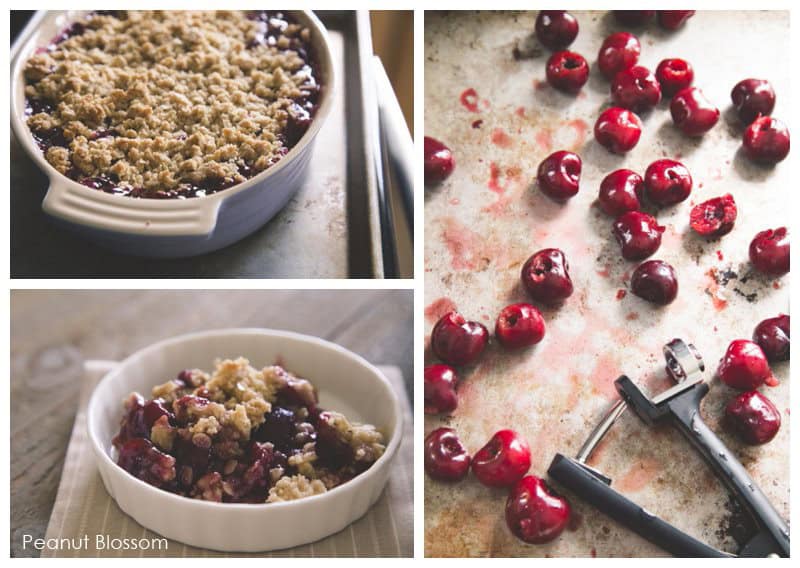 The secret family ingredient that makes the best fresh cherry crisp you will find is a little touch of almond extract. There is just something about the almond flavor paired with the cherries that make it amazing.
I have served this dessert for parties for years and guests always ask for the recipe. They practically lick their plates clean and we never have any leftover.
I love to serve it still warm from the oven with a scoop of vanilla ice cream melting over the top but my mom and I have both been known to have a portion cold for breakfast. What, it's fruit. That totally counts, right??
You can freeze the cherry crisp, too. Sometimes I make a double version of the filling from the recipe and then portion it into two 8 x8 dishes: one for now, one for the freezer.

__________________________________________________
Uncle Tim's Fresh Cherry Crisp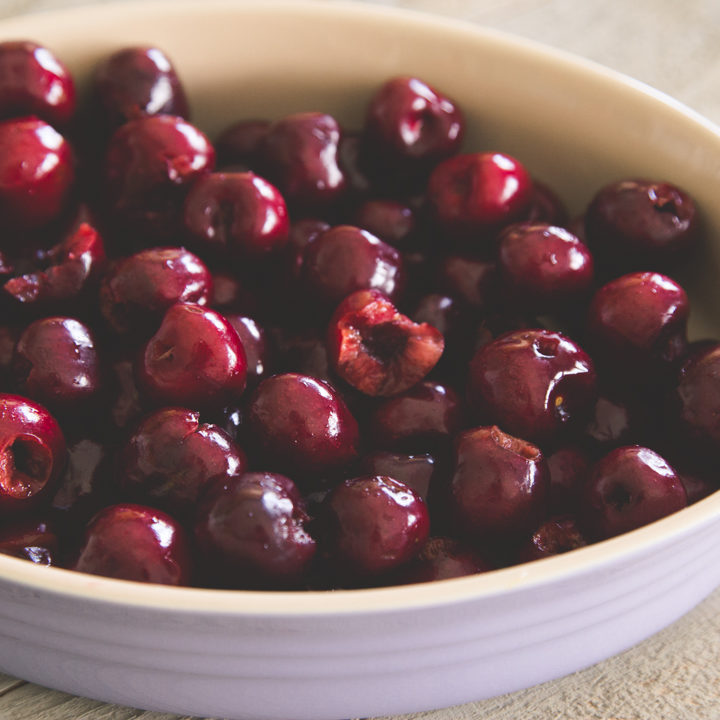 Fresh Cherry Crisp
Total Time:
1 hour
20 minutes
This delicious fresh cherry crisp is the perfect way to use up everyone's favorite summer berry. The buttery crispy topping is wonderful with the sweet, syrupy filling. Serve hot with a scoop of vanilla ice cream.
Ingredients
For the filling:
4 cups fresh pitted Bing cherries, sliced in half
¾ cup sugar
2 tbsp tapioca
½ tsp almond extract
For the crisp topping:
(Makes enough for 2 crisps. You'll be using only half of this batch, the other half can be frozen for future use.)
1 ½ c all-purpose flour
¾ granulated sugar
¾ cup light brown sugar
½ tsp kosher salt
1 cup oatmeal
½ pound cold unsalted butter
healthy sprinkle cinnamon
Instructions
Preheat oven to 350 degrees.
In a large bowl, combine the filling ingredients. Toss to coat and let sit for 15 minutes.
Meanwhile, combine the topping ingredients in an electric mixer with the paddle attachment. Mix on low speed until the mixture is crumbly and the butter is the size of peas. Divide the bowl of topping in half. This recipe only requires one portion of it. You can save and freeze the other half for another fruit crisp another day.
Pour filling into a baking dish and spread half of the topping evenly over the cherries. (Mine was larger than an 8x8 but smaller than a 9x13. The smaller the pan, the thicker the filling is. The larger the pan, the more spread out and crispy the topping is. Just use what you have!)
Place on a rimmed cookie sheet and bake for 1 hour until the top is golden brown and the filling is bubbling.
Serve warm or room temperature with ice cream or whipped cream.