Keep a batch of this make-ahead streusel topping ready to go in your fridge for super-quick weekend baking. It's the easiest way to make boxed mix muffins taste from-scratch.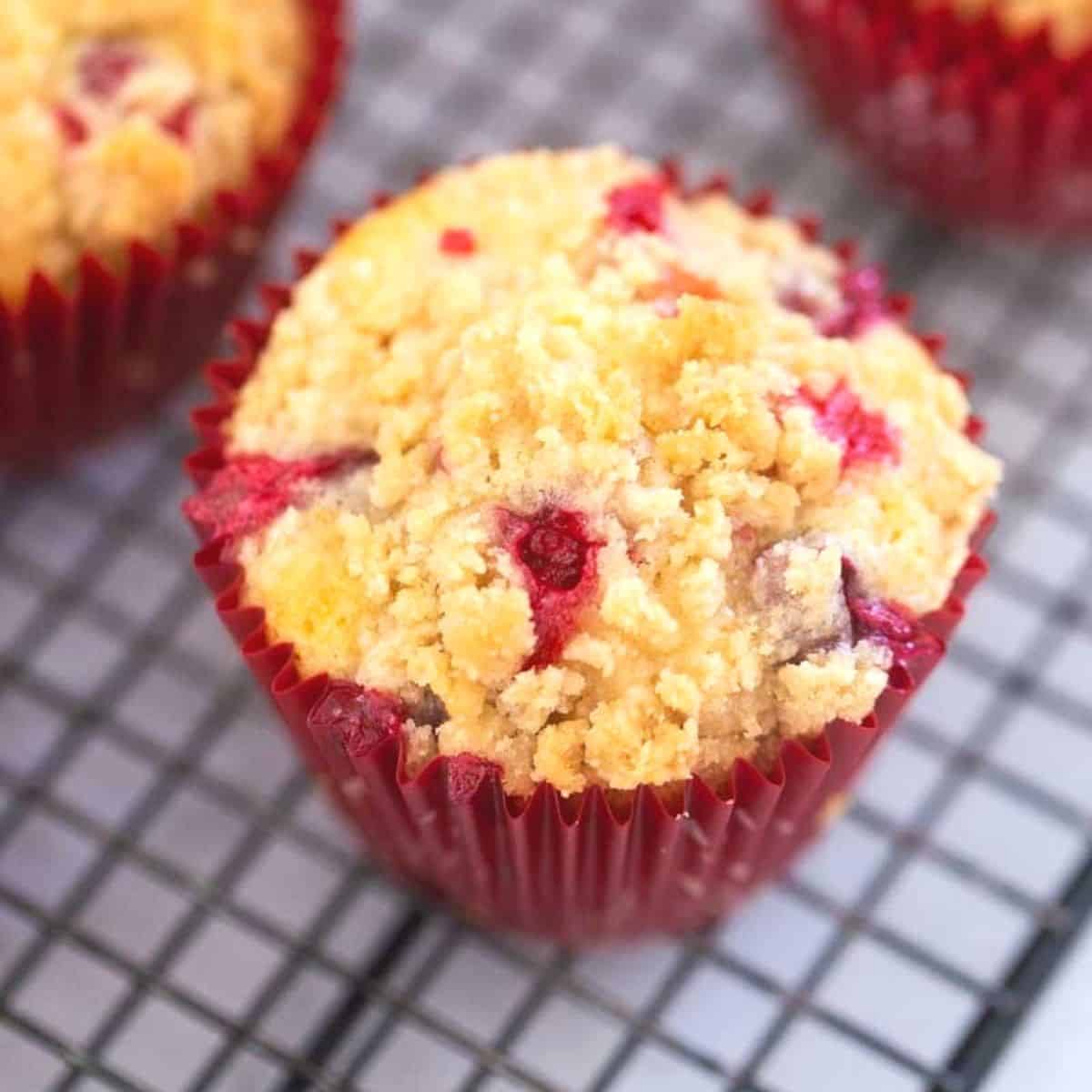 Whether you're just making a simple batch of boxed mix muffins or going completely from-scratch, the fastest way to make the best-tasting muffins is to add a homemade streusel topping before you bake them.
A classic streusel is simply a mix of flour, sugar, and cold butter. When crumbled over a muffin or coffee cake, the streusel bakes up golden brown with a crispy, buttery crunch.
To mix things up, sometimes I add a pinch of cinnamon to my streusel or finely chopped pecans for added crunch.
Making streusel isn't hard and doesn't take a lot of time. However, since the holiday season can be so busy, I recommend keeping a batch of prepared streusel in your fridge for an easy short cut to quick holiday baking. You'll have one less bowl to wash and will cut off 5 minutes from your prep time.
Those minutes add up! Just ask a kid who's waiting on you to get those muffins in the oven before they can unwrap the Christmas presents.
Prep the Streusel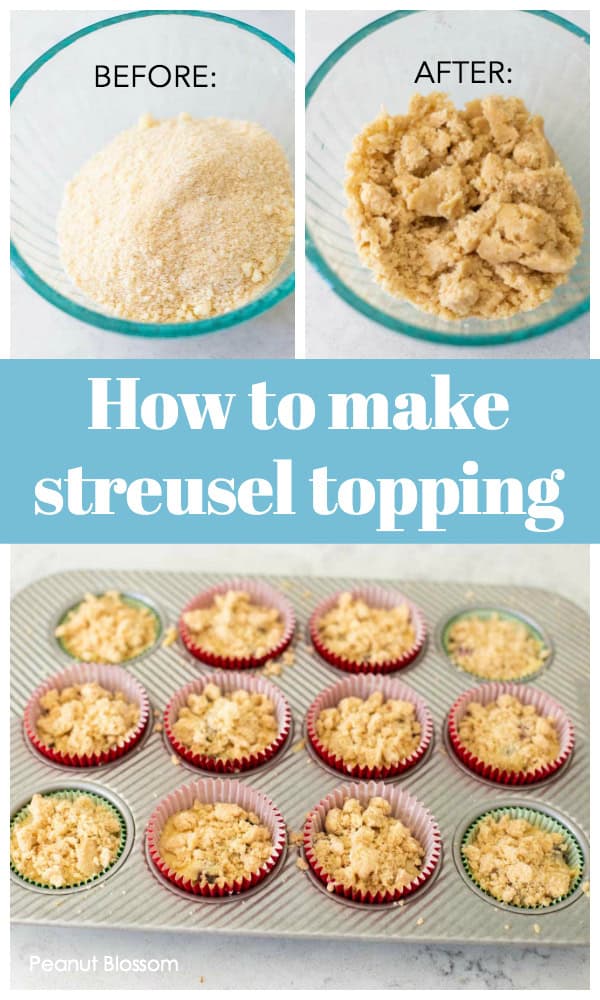 Normally I make streusel topping by hand. I whisk together the flour and sugar and then use a fork to cut in the cold butter as much as I can. I finish it by pinching the crumb mixture with my fingers until it sticks together and forms little pebbles of streusel.
This time, I experimented with using my food processor to cut the butter into the flour and sugar. It was SO much easier than my fork method! I still had to do the final pinching to get it to resemble the streusel pebbles (see the Before/After in the photo above) and then I had to wash the food processor bowl.
Even with the extra clean-up, I think I prefer the food processor method. Pressing cold butter with a fork can be tiresome and the processor had the job done in 20 pulses.
Storage Tips
Keep the prepared streusel in an air-tight container for up to 2 weeks. This means you can have it ready to go for easy baking in a pinch. The recipe below is enough streusel to top 12 regular sized muffins and can be easily doubled if you need more.
The butter will get really firm and the streusel will set once refrigerated. When you want to use it to bake, let the container sit on the counter while you prepare the muffin batter. Then, simply pinch and crumble the streusel topping over the muffins by hand.
Streusel Recipe Ideas