Easy Mediterranean shrimp and rice can be cooked in 25 minutes or less and is an easy Instant Pot dinner idea. Don't miss the alternative stovetop instructions at the bottom!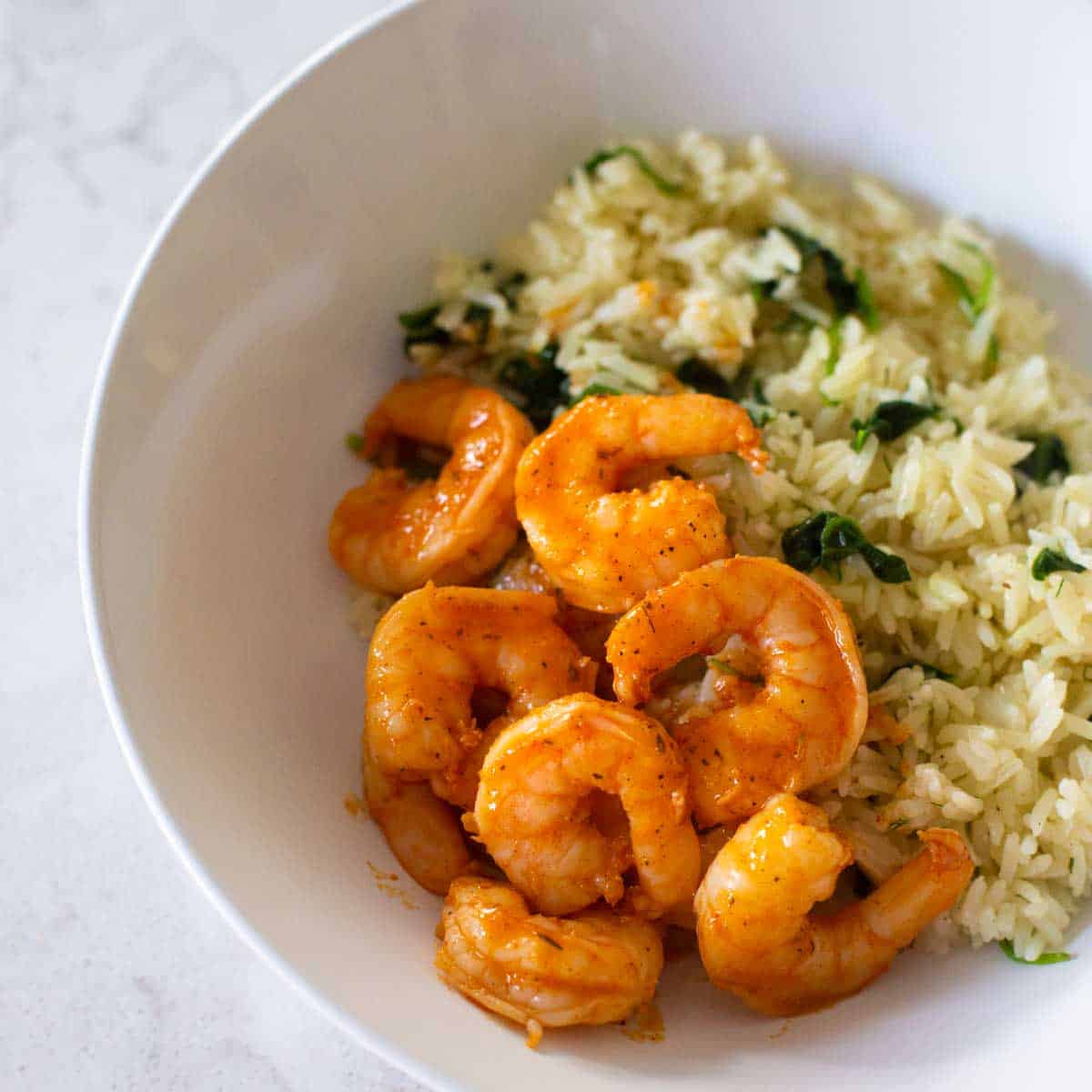 I am a huge fan of using my Instant Pot to make rice for all kinds of meals, you'll often find it on my counter several times a week.
This easy shrimp and rice recipe takes advantage of hands-free Instant Pot cooking but uses the stovetop skillet to ensure the shrimp don't get overcooked.
If you don't have an Instant Pot, no worries. I've included an easy set of stove top instructions for preparing the rice. It just requires a little more attention so you rice pot doesn't boil over.
The tender shrimp are seasoned and cooked in a delicious white wine and lemon sauce that is drizzled over a buttery rice mixed with fresh baby spinach and dill.
Jump to:
Ingredients
This recipe has two main elements:
Buttery Rice with Baby Spinach and Dill
Seasoned Shrimp with a White Wine and Lemon Sauce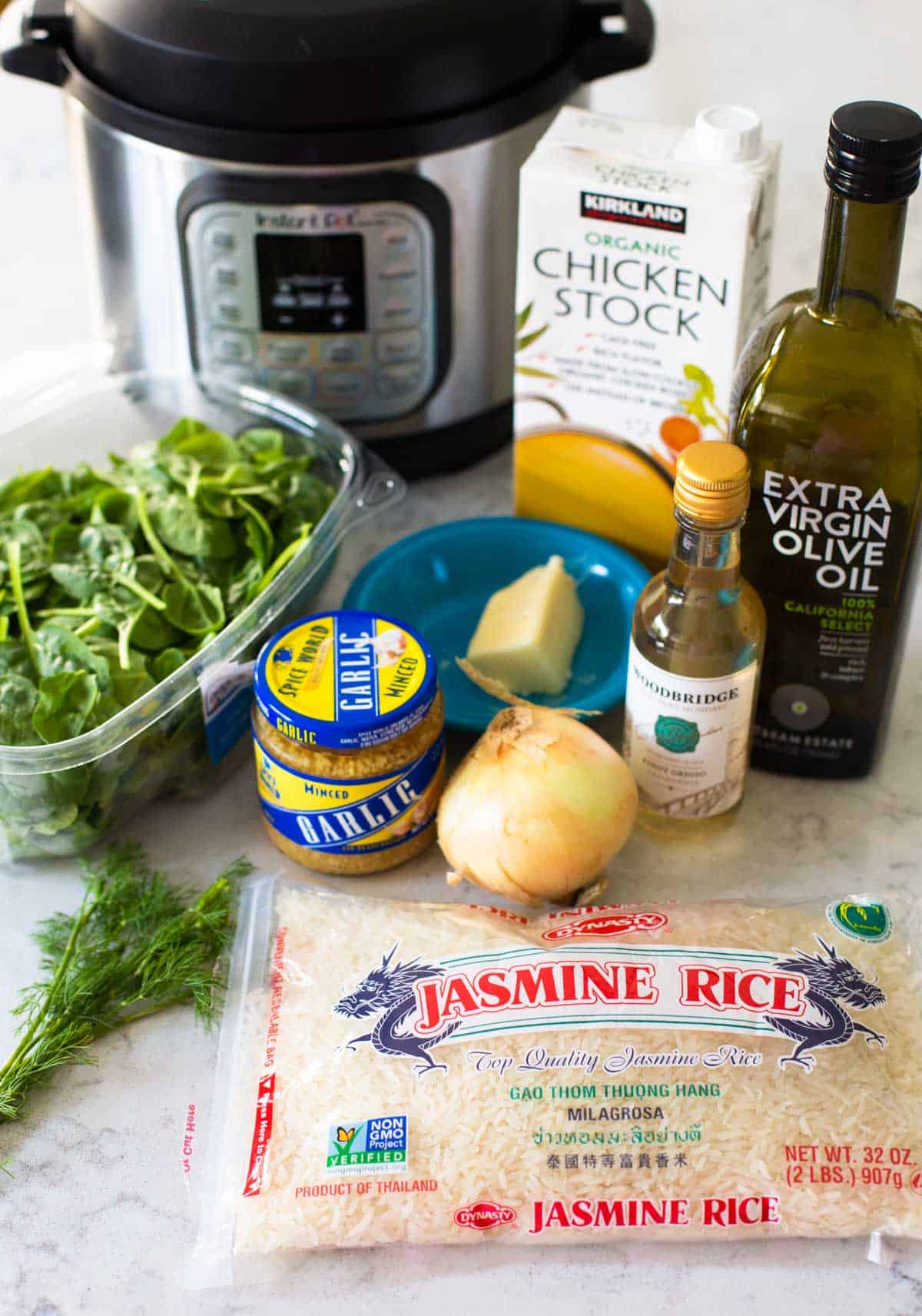 For the rice you will need:
White rice: I love jasmine rice but you can use whatever you prefer.
Olive oil
Onion
Minced garlic
Chicken stock
Baby spinach
Fresh dill: You can also substitute dried dill.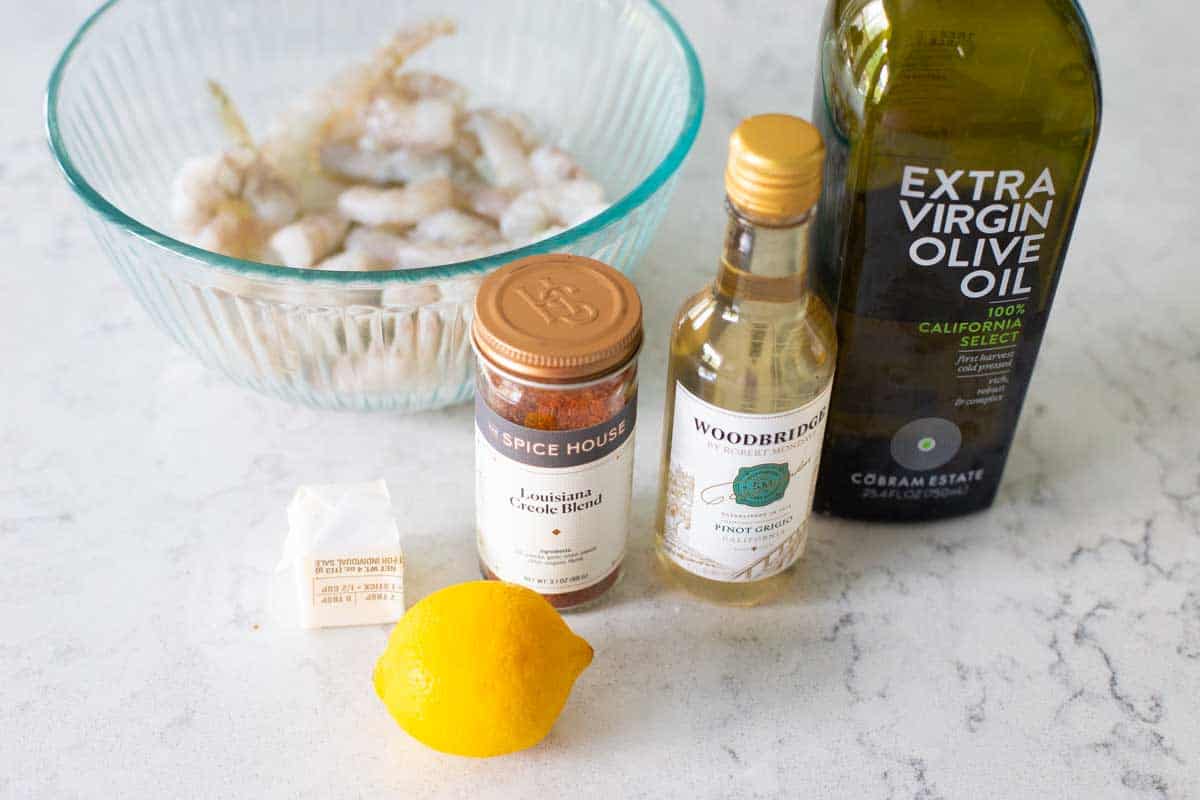 For the shrimp and the white wine sauce you will need:
Shrimp: I buy peeled and deveined shrimp and then use these instructions to thaw the frozen shrimp. You could also use fresh shrimp if you have it.
Creole seasoning: I use a prepared blend from my favorite spice shop but you can likely find something similar at your grocery store. If you can't find it locally, you could always mix your own with this homemade creole seasoning recipe.
Olive oil
White wine: I use pinot grigio or sauvignon blanc. You can use what you enjoy, just make sure it is a drinkable wine because the flavors will concentrate.
Fresh lemon
Note on Creole Seasoning:
Creole seasoning is a very convenient spice blend when cooking Mediterranean recipes. The blend includes several key herbs commonly found in Mediterranean cuisine:
Creole seasoning simply adds paprika for color and cayenne pepper for a mild kick. It is not a very spicy-hot blend and just adds a lovely boost of flavor to your dish.
Prepare the Instant Pot Rice
The first step is to get the rice started cooking. Saute the onion in a tablespoon of olive oil right in the Instant Pot. Add the garlic and cook for 30 seconds or until fragrant.
Stir in the rice and coat it in the olive oil. Add the chicken stock and stir. Cover and cook on HIGH pressure for 3 minutes.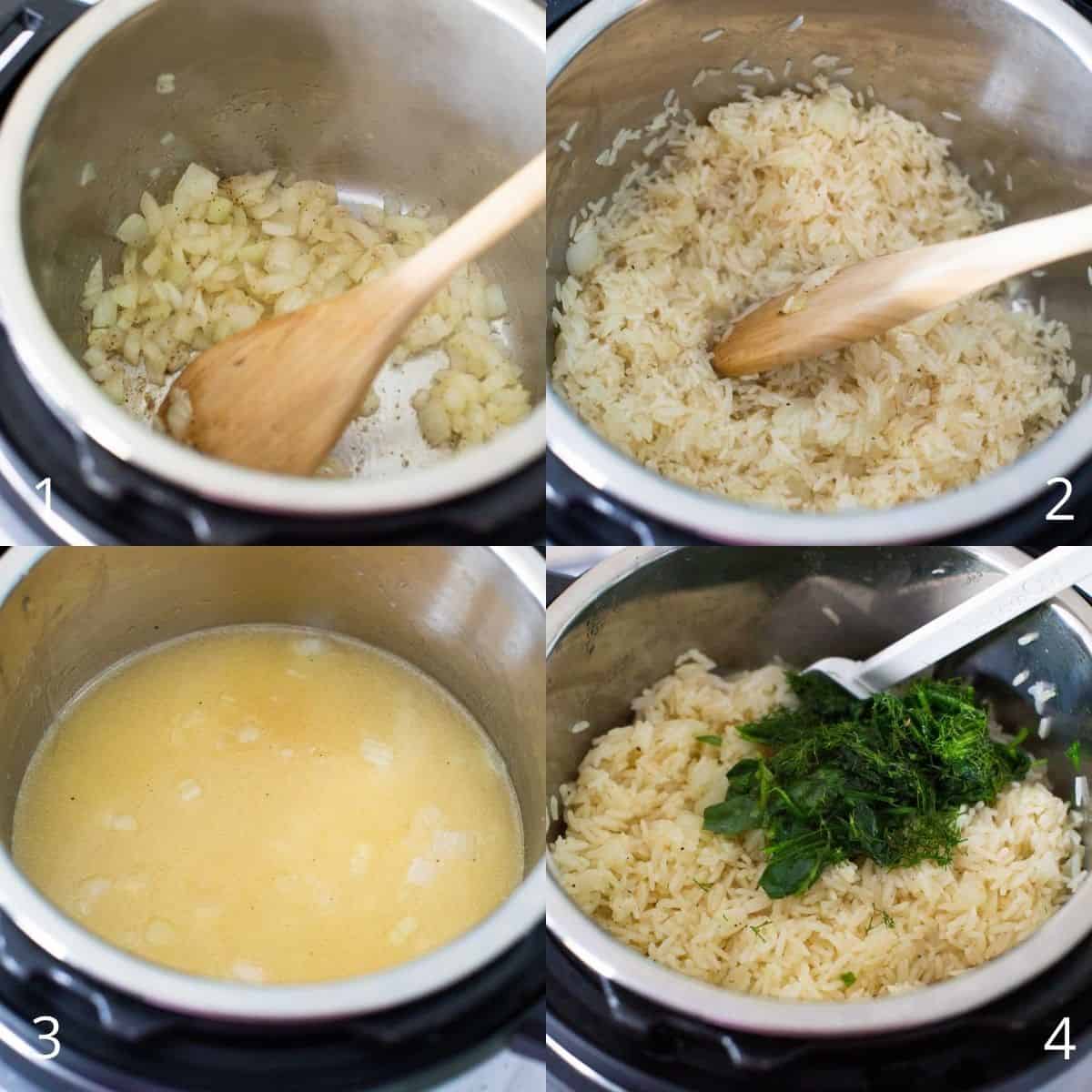 When the rice is finished cooking, you'll stir in some cooked baby spinach and dill. There will be plenty of time to prepare that ingredient while the rice cooks.
Alternative Stove Top Instructions
If you don't have an Instant Pot, you can prepare the rice on your stove top in a heavy bottomed sauce pan.
Saute the onion in olive oil and add the minced garlic as directed above. Then add the rice and chicken stock and cook according to the package directions on your rice. (Different varieties have different cooking times.)
Cook the Spinach
While the rice cooks in the Instant Pot or on your stovetop, prepare the baby spinach.
Saute the spinach in butter over medium heat until just starting to wilt.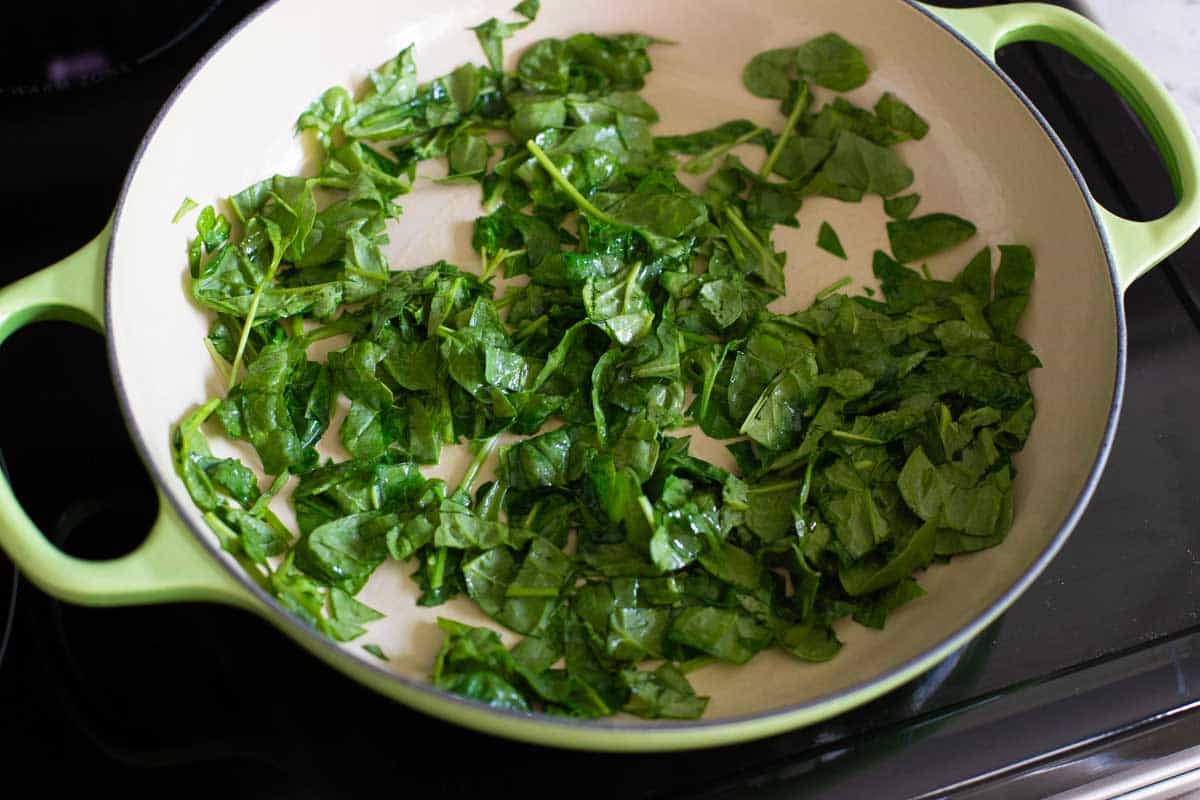 Scrape all the spinach and butter from the pan into a measuring cup or small bowl.
Add the dill and set the container near the rice so you can stir it in once the rice has finished cooking.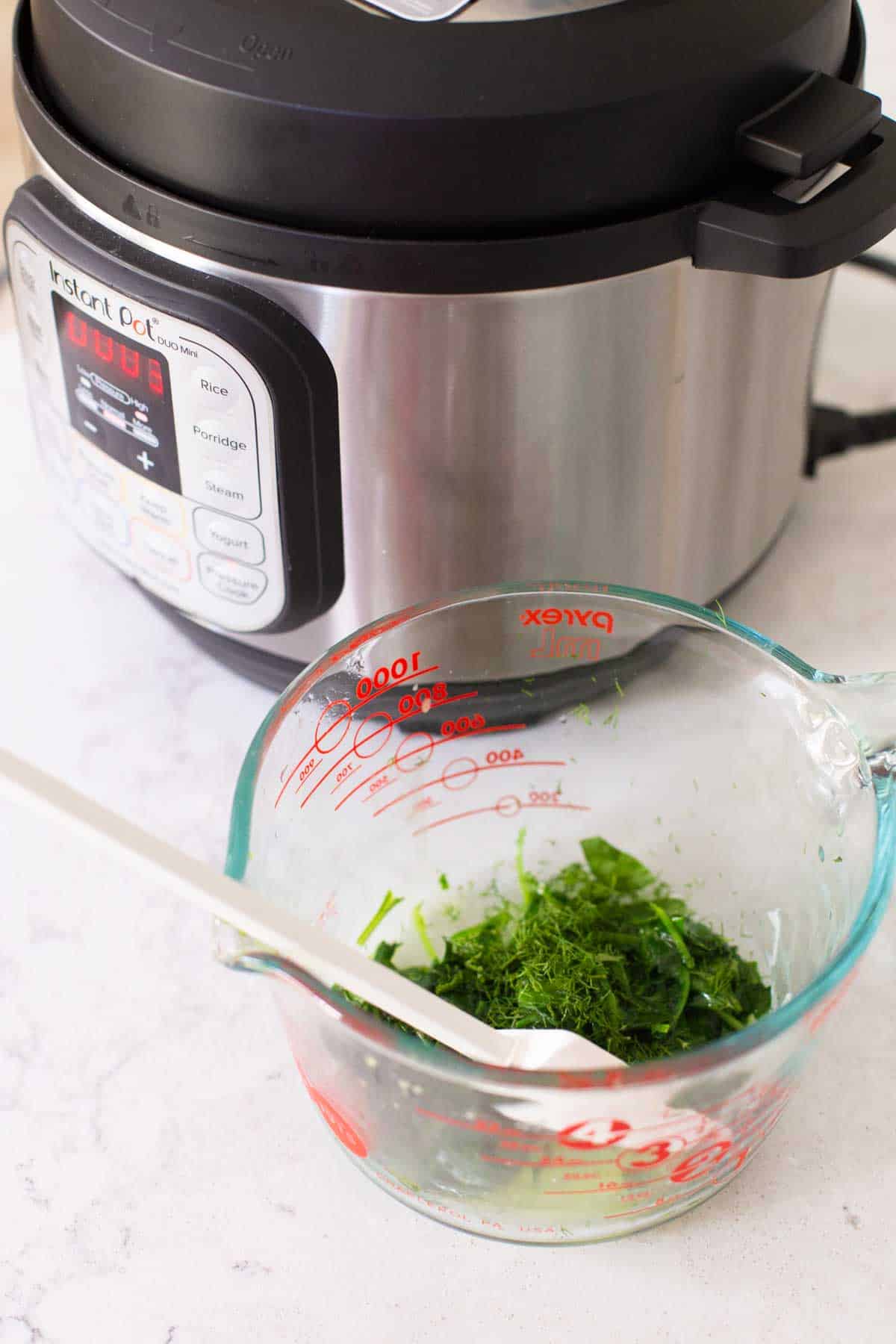 Fluff the rice and then gently stir in the spinach, dill, and melted butter. Cover the rice to keep it warm while you cook the shrimp.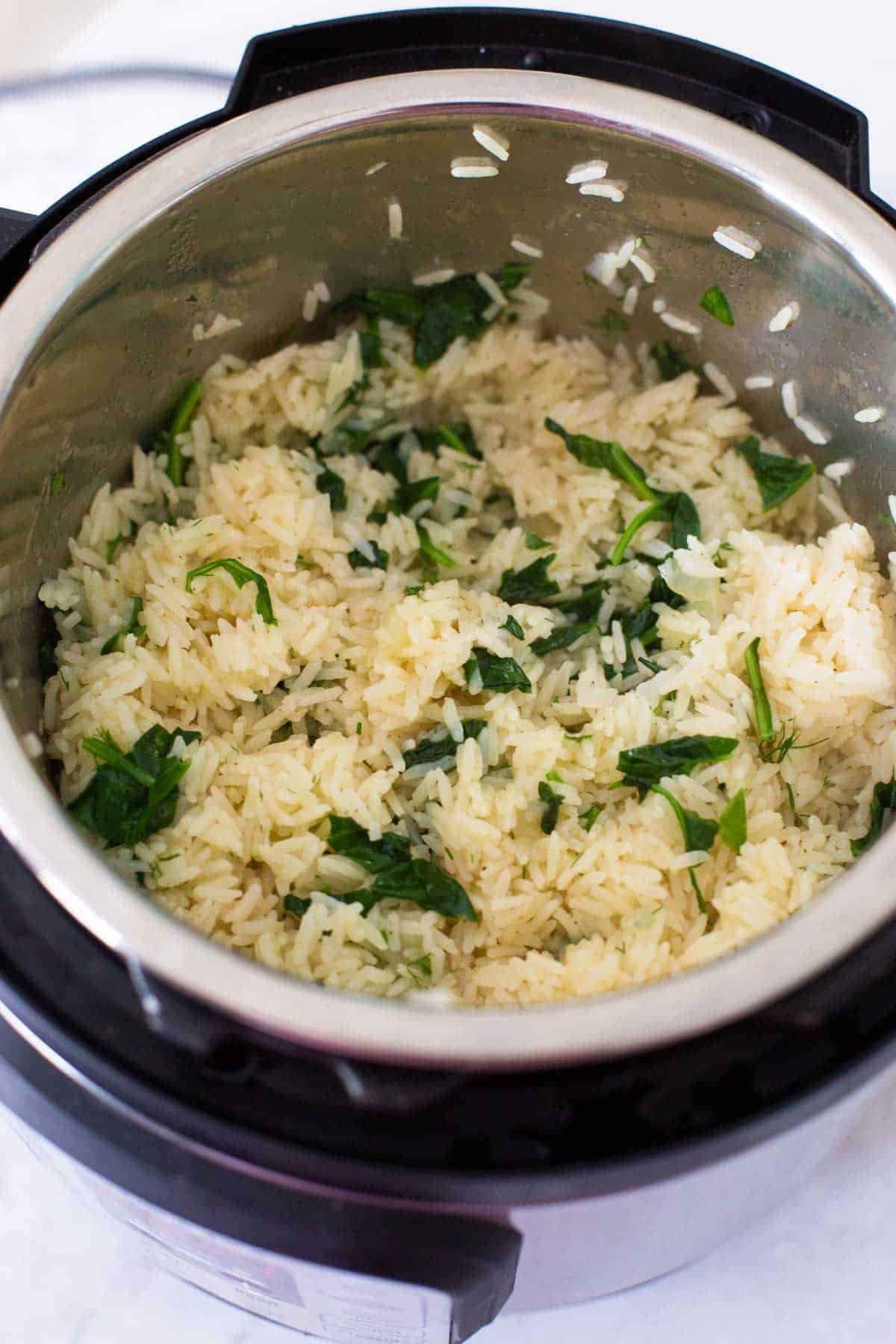 Cook the Shrimp
Toss the raw shrimp in olive oil and creole seasoning.
Cook the shrimp in olive oil over medium heat until just pink.
Add the white wine and simmer until it thickens. Squeeze in the lemon juice and cook for just 1 minute more.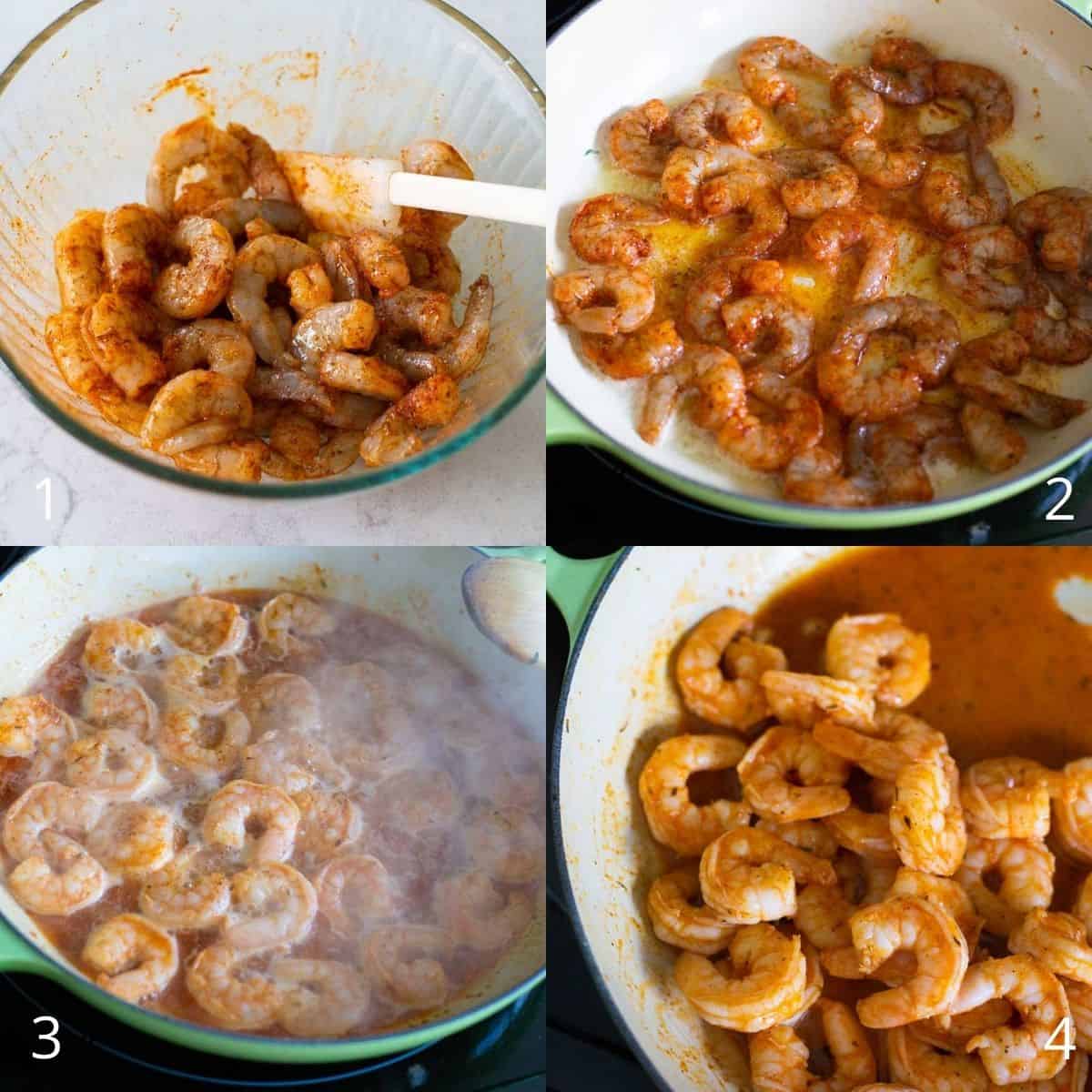 Serving Suggestions
To serve, spoon the rice into your serving bowl and top with the shrimp and a drizzle of the white wine sauce from the skillet.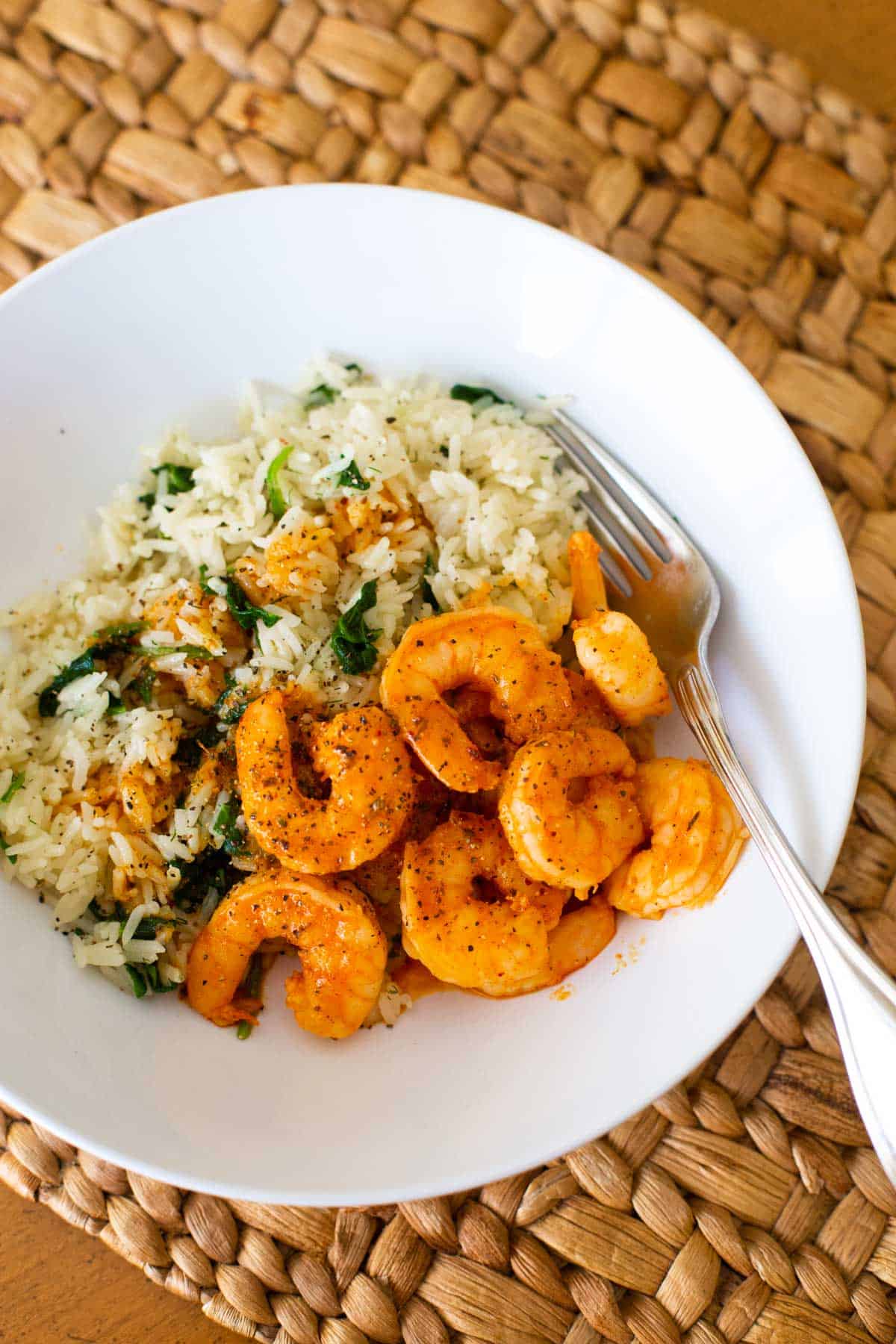 Variations
To add even more flavor to your Mediterranean meal, you could also add:
Add chopped asparagus to the spinach, saute and add to the rice
Roasted cherry tomatoes spooned over the top
Roasted peppers mixed into the rice or spooned over the top
More Shrimp Recipes
Looking for more easy ways to use frozen shrimp in your meal plan? My family loves these easy shrimp recipes: