This quick and easy spicy shrimp recipe is perfect for a simple appetizer or for topping pasta or salad for dinner.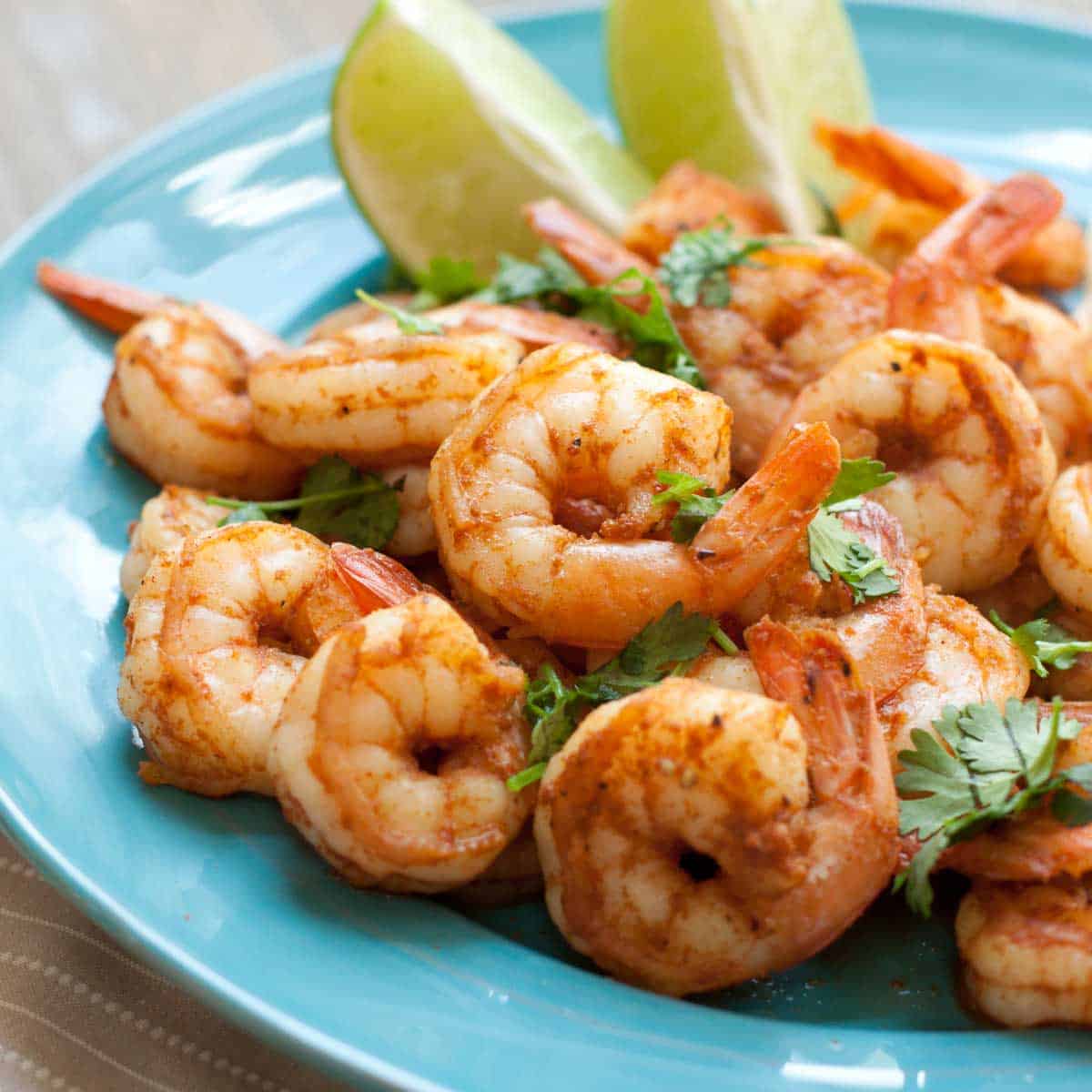 Once you know how to properly defrost frozen shrimp, it is great to have a few easy shrimp recipes in your routine.
This spicy shrimp recipe uses both lime and cilantro--one of my favorite pairings!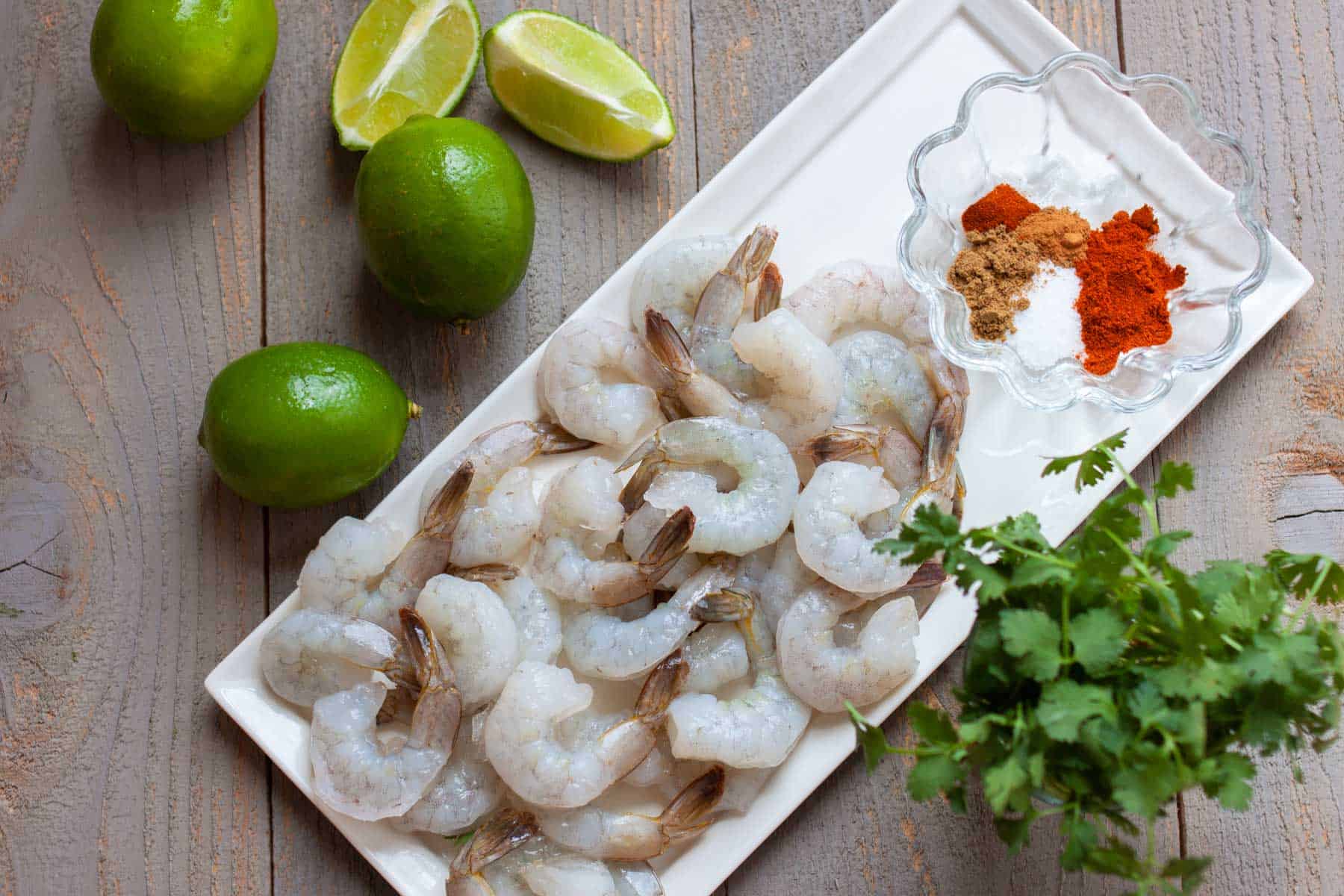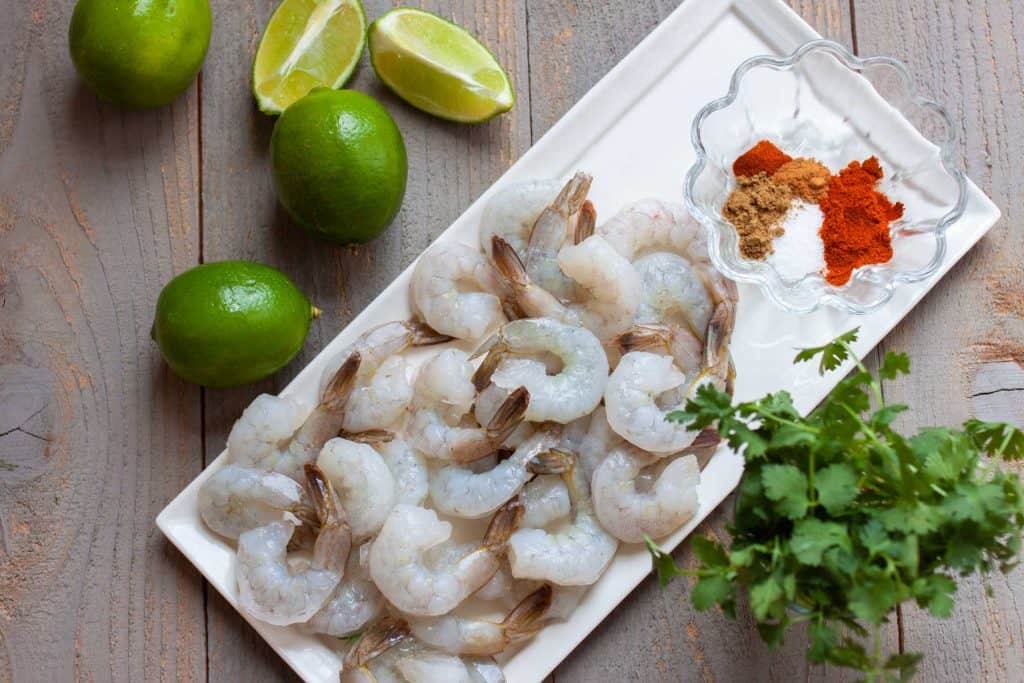 What do you need to make this spicy shrimp?
The shopping list for this recipe is super easy. You probably already have most of it in your pantry right now:
1 ¼ pound large raw shrimp, peeled and deveined
Fresh cilantro
Fresh lime wedges for serving
butter
paprika
cumin
cayenne pepper
cinnamon
On a super busy day when I should have been packing and cleaning ahead of a cross-country move, I was able to whip this together.
The shrimp made for a super yummy snack on a busy day and I'm looking forward to making it again for a full dinner when things are less hectic!
How to serve spicy shrimp for a simple dinner:
You can pair this shrimp with so many different side dishes for a delicious dinner.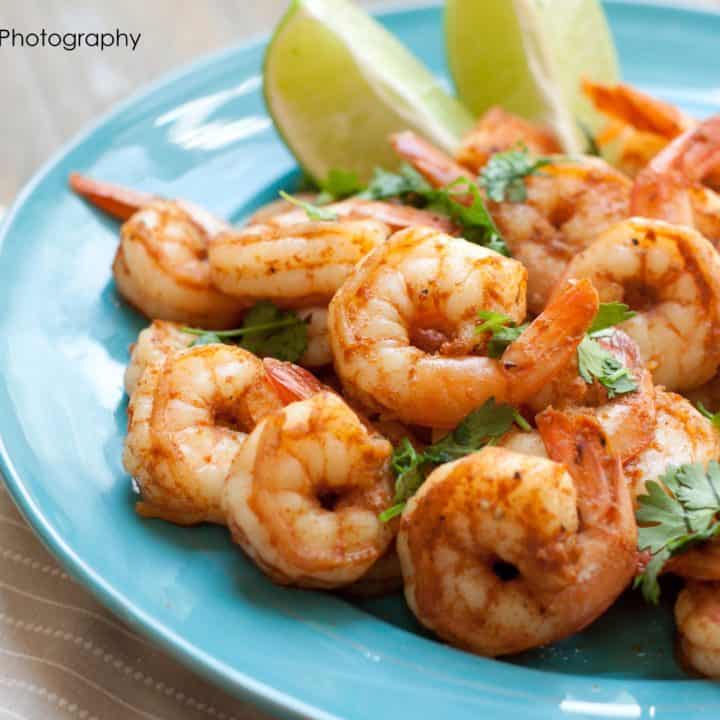 Quick and Spicy Shrimp
These easy spicy shrimp are a delicious simple appetizer or perfect on top of pasta or a simple salad.
Ingredients
¾ tsp coarse salt
¾ tsp smoked paprika
½ tsp ground cumin
⅛ tsp cayenne pepper
⅛ tsp cinnamon
1 ¼ pound large shrimp, peeled and deveined
1 tbsp butter
chopped cilantro, lime wedges for serving
Instructions
Combine seasonings. Sprinkle over shrimp and toss to combine.

In a large skillet, melt butter over medium-high. Add shrimp and cook, stirring occasionally until opaque throughout, 3 to 5 minutes.

Serve shrimp with cilantro and lime wedges.