Best breakfast ideas for a crowd help you set up the perfect breakfast buffet for an open house, holiday brunch, or other special event with lots of friends and family. Find easy make ahead breakfast recipes you can reheat in the morning and arrange for a delicious start to everyone's day.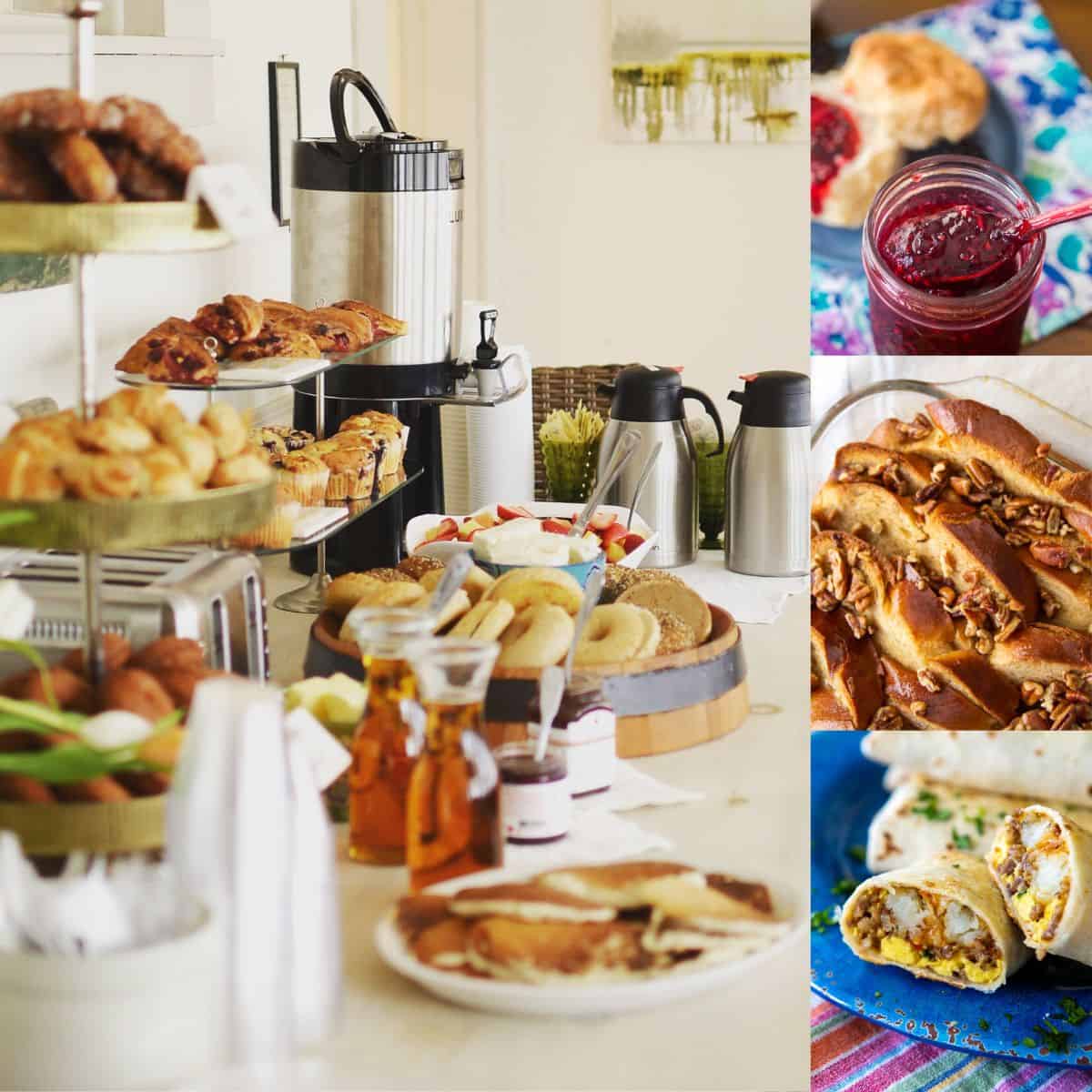 These easy breakfast ideas for a crowd will help you pull together an epic breakfast buffet filled with delicious options for guests of all dietary requirements.
From celebratory breakfast casseroles and sweet breads to protein-heavy dishes for anyone who needs low-carb or gluten-free breakfast options, your breakfast spread will have a little something for everyone.
Pick a hearty main dish, pair it with a sweet bread and some jam, platters of fresh fruit and a savory side like bacon or breakfast potatoes, and you're ready to go!
Jump to: