Need some easy football party food ideas to feed your friends for the big game? From hot sandwiches and Crockpot main dishes to chilis and a build your own taco bar, I've got the best football party recipes for you right here.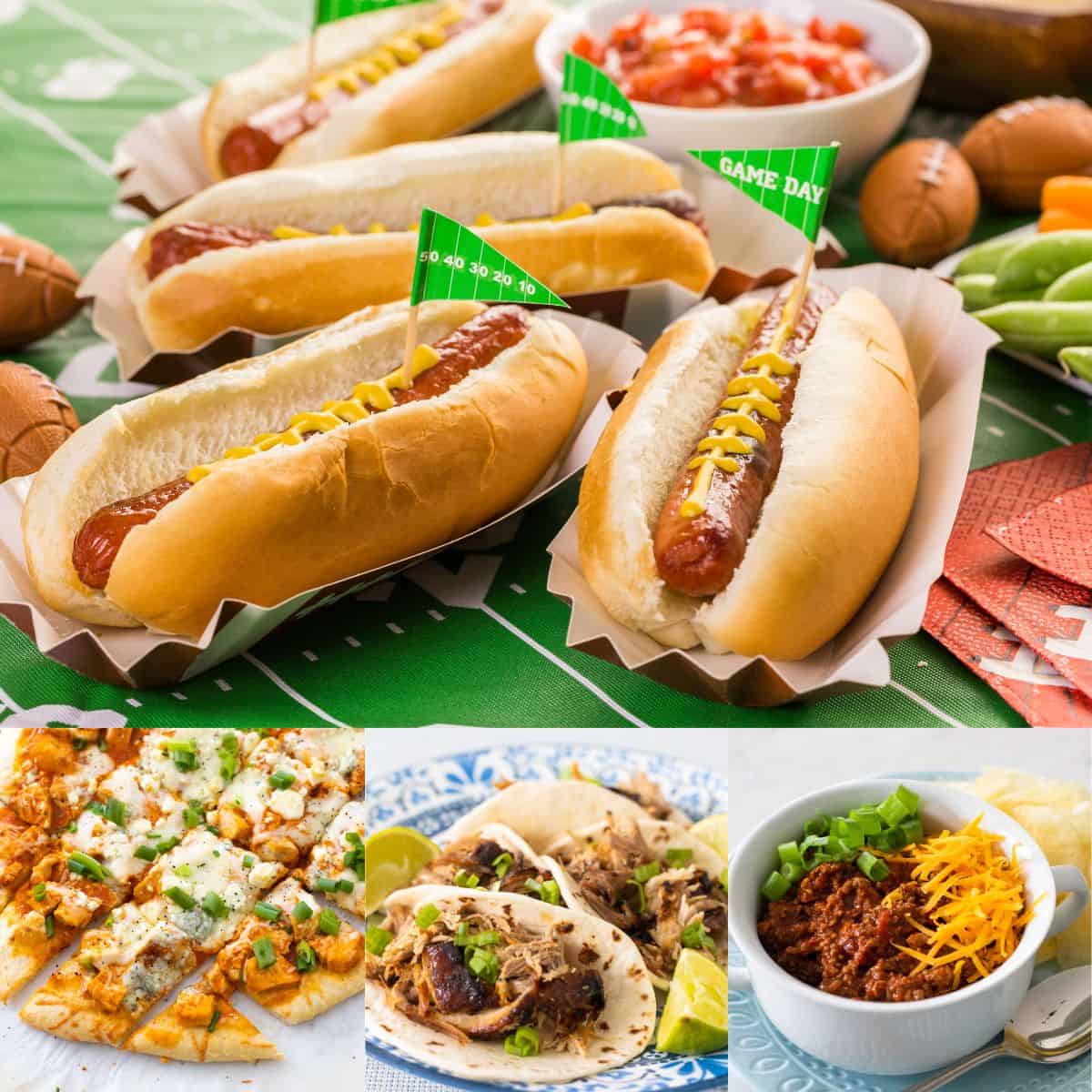 Football season is finally here! If you're like my family, you're looking forward to hosting friends and family to watch the big game during a relaxing Sunday at home.
These hearty football party food ideas are perfect for filling everyone up and fueling all the football fun.
Get my best recipes including hot sandwiches, easy pizzas, slowcooking Crockpot meals, and fun build your own taco or chili bars.
No one is going hungry here!
Jump to: