These easy football party appetizers will get you ready for game time in no time! Get the best hot dips, cold dips for veggies, bite sized finger foods, and flatbreads for the best football watching party ever.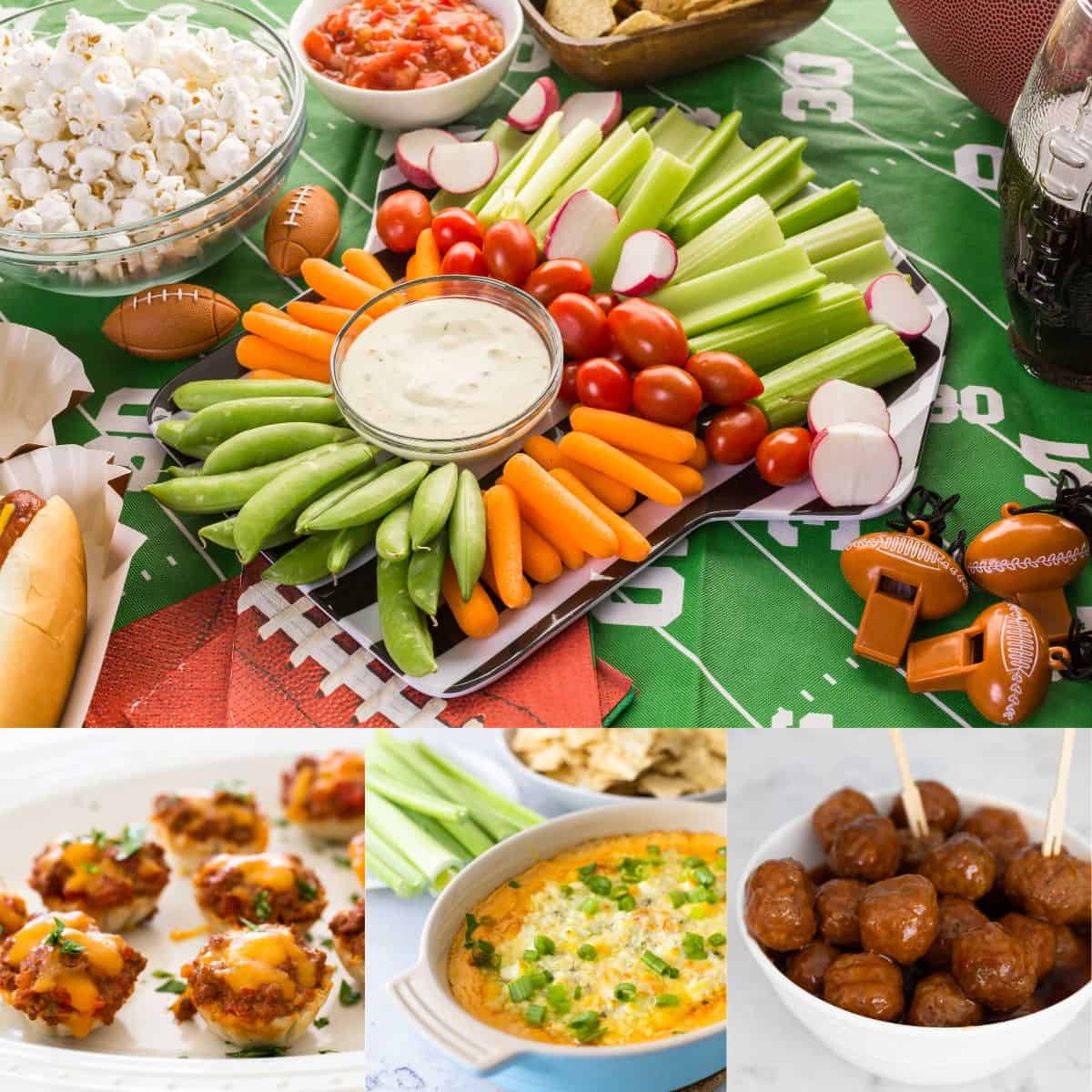 Whether you're rooting for your team at home in your living room, taking a party snack to a football watching party, or heading to a big football tailgate party, I think we can all agree that football party appetizers are sometimes the highlight of the show!
Classic football party appetizers usually involve lots of meat, melted cheese, and hearty snacks to keep you fueled for all the hours of football fun.
Get my best hot dips to serve with chips, cold dips for veggies, and all the finger foods and snacks you need for the best football party ever.
Jump to: