This spicy firecracker cream cheese pinwheel recipe will put a pop in your patriotic party! Perfect for Memorial Day, the 4th of July, or any fun American-themed party this summer. This post is sponsored by Borden® Cheese. All thoughts and opinions are our own.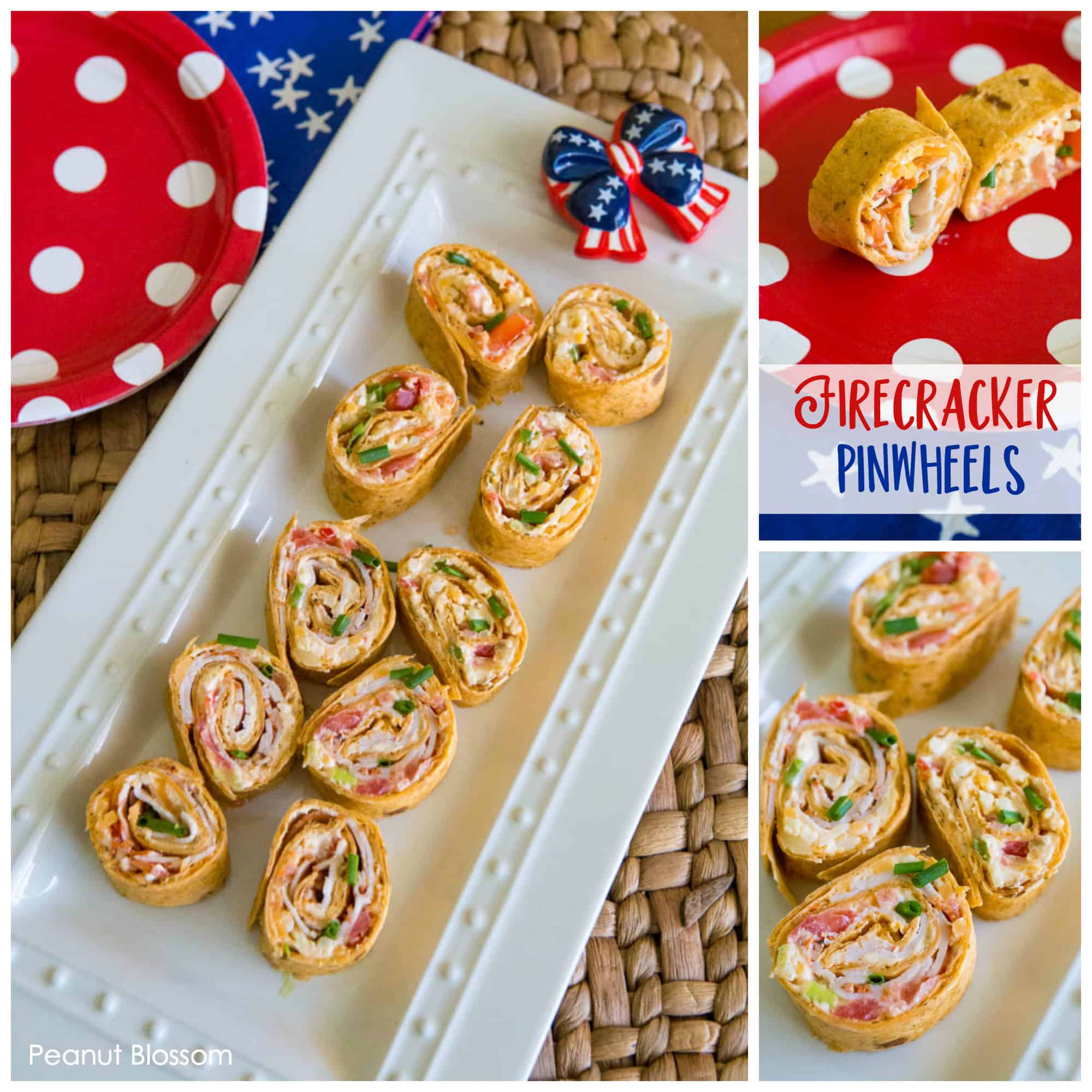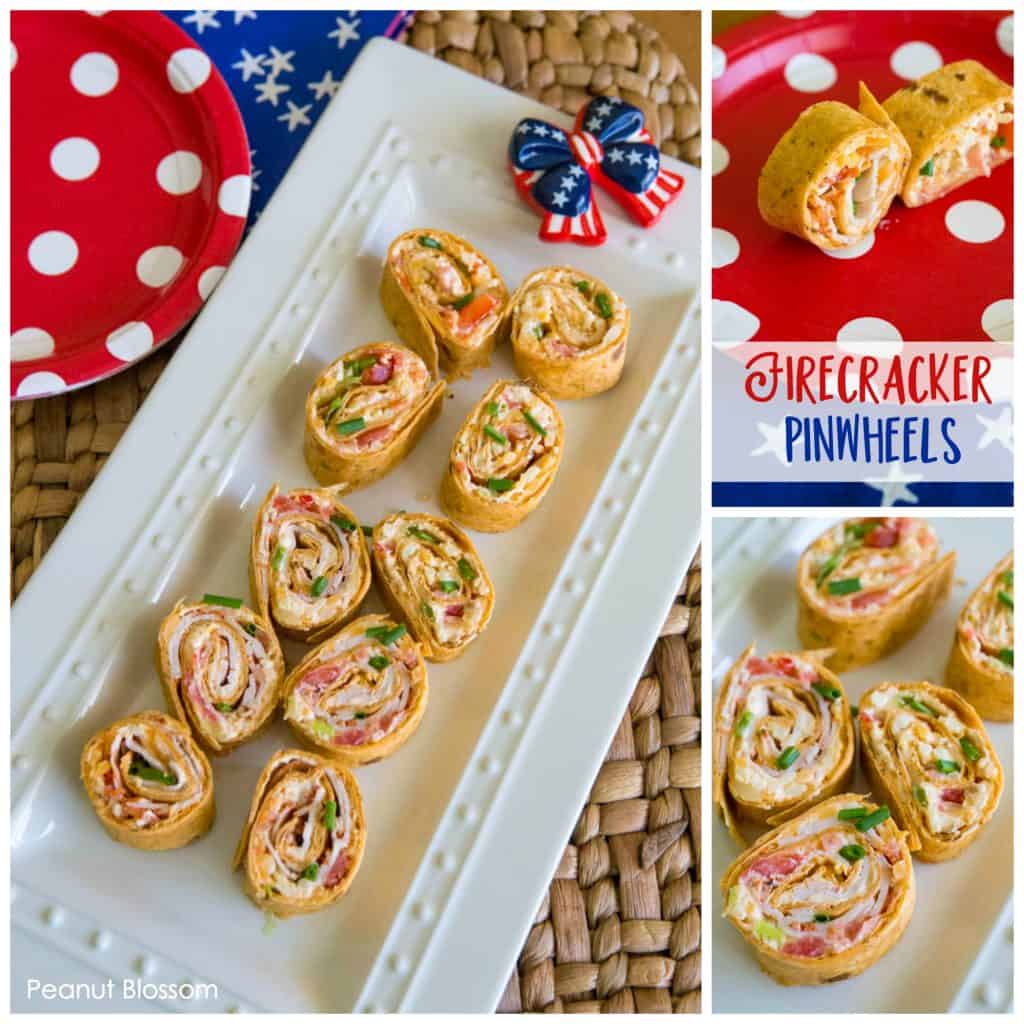 How are you celebrating the 4th of July this year? We're heading to the beach for a little family reunion of sorts and I can't wait. We'll likely be grabbing our burgers from a beach side shack, but you can never have too many snacks and treats to keep around the beach house for people to get their nibble on.
This year I needed a festive recipe that is perfectly portable. I decided to make this spicy Firecracker cream cheese pinwheel recipe because I can make them before we go, wrap them up in plastic wrap, stick them in the cooler, and just cut and serve once we get to the beach house.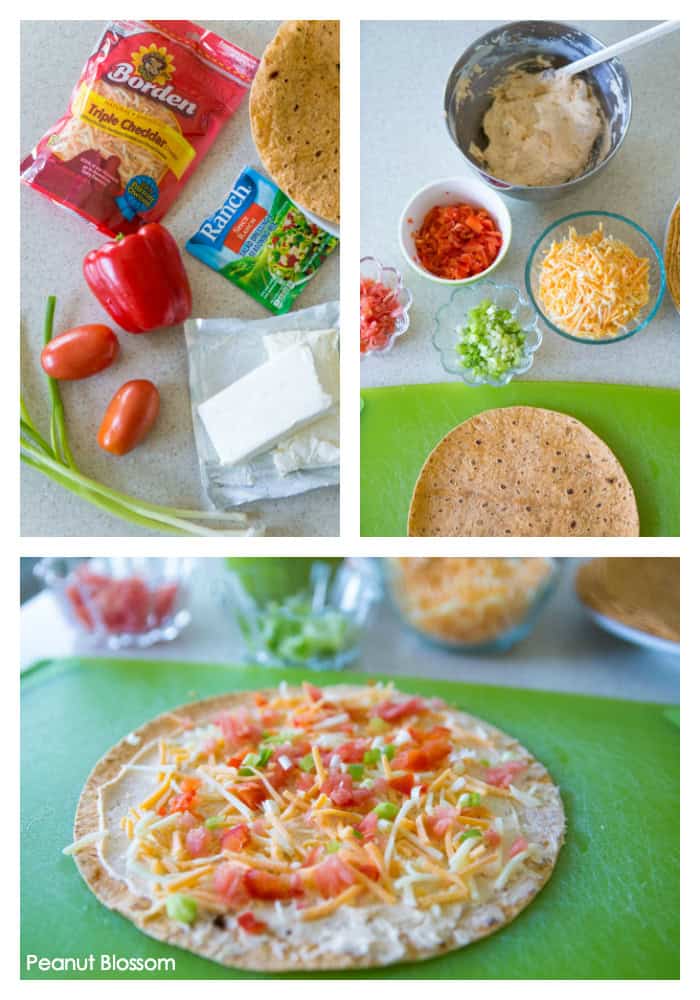 How to make Firecracker Cream Cheese Pinwheels:
Keeping the red, white, and blue color palette in mind for the holiday, I wanted an appetizer that looked festive on the platter. I started with tomato basil wraps I found at the grocery store that have a fun red-ish hue. Then I blended softened cream cheese with a packet of spicy ranch seasoning to give the pinwheels a kick.
I topped each wrap with a generous handful of Borden® Triple Cheddar Cheese that has a mix of mild white cheddar, medium cheddar, and sharp cheddar. I love how the creamy taste of Borden® Cheese complements the spicy base.
Then I sprinkled chopped red bell pepper, fresh tomato, and green onions over the top before placing a single layer of peppered turkey breast over the top. Finally, I tightly rolled up everything into logs and left in the fridge to chill before serving.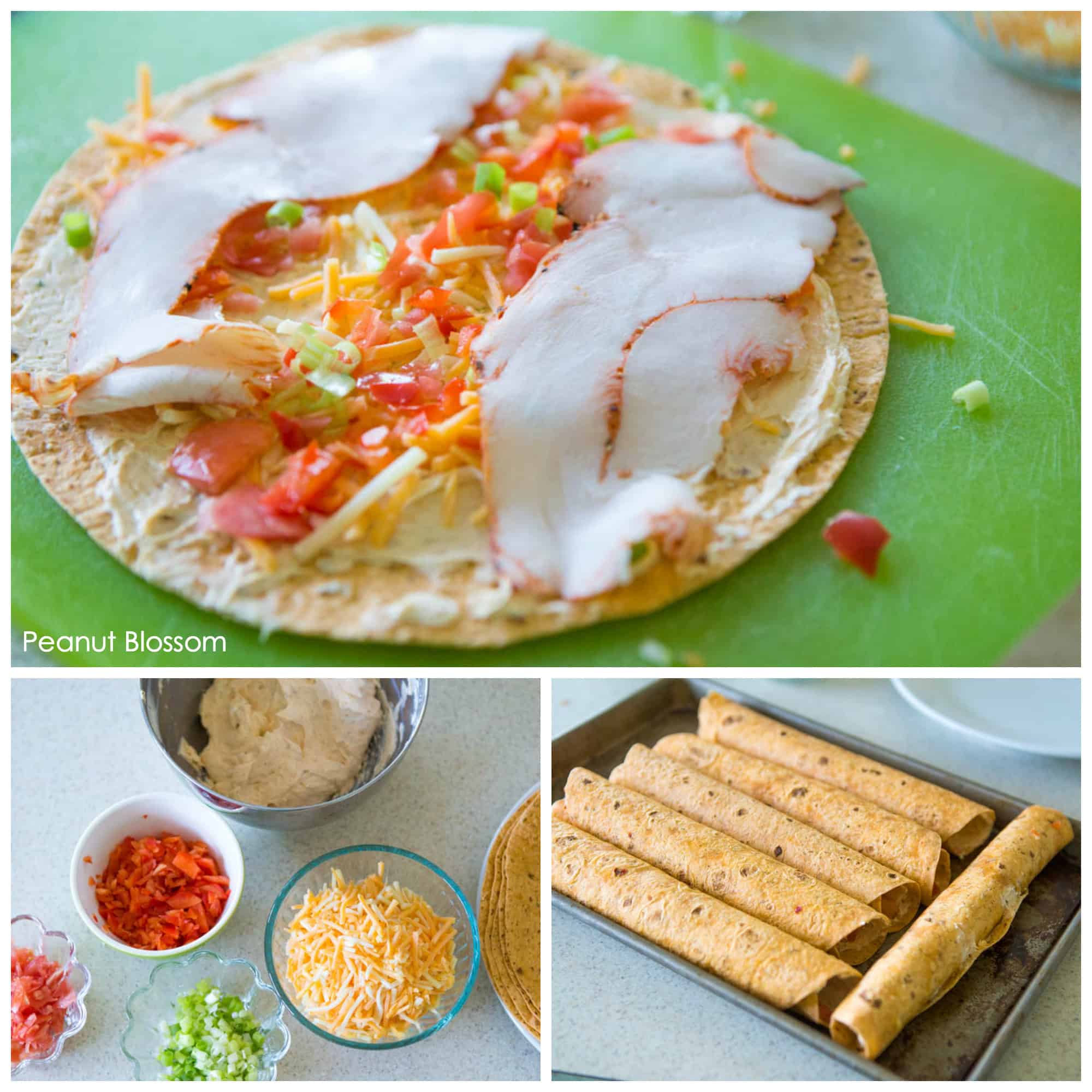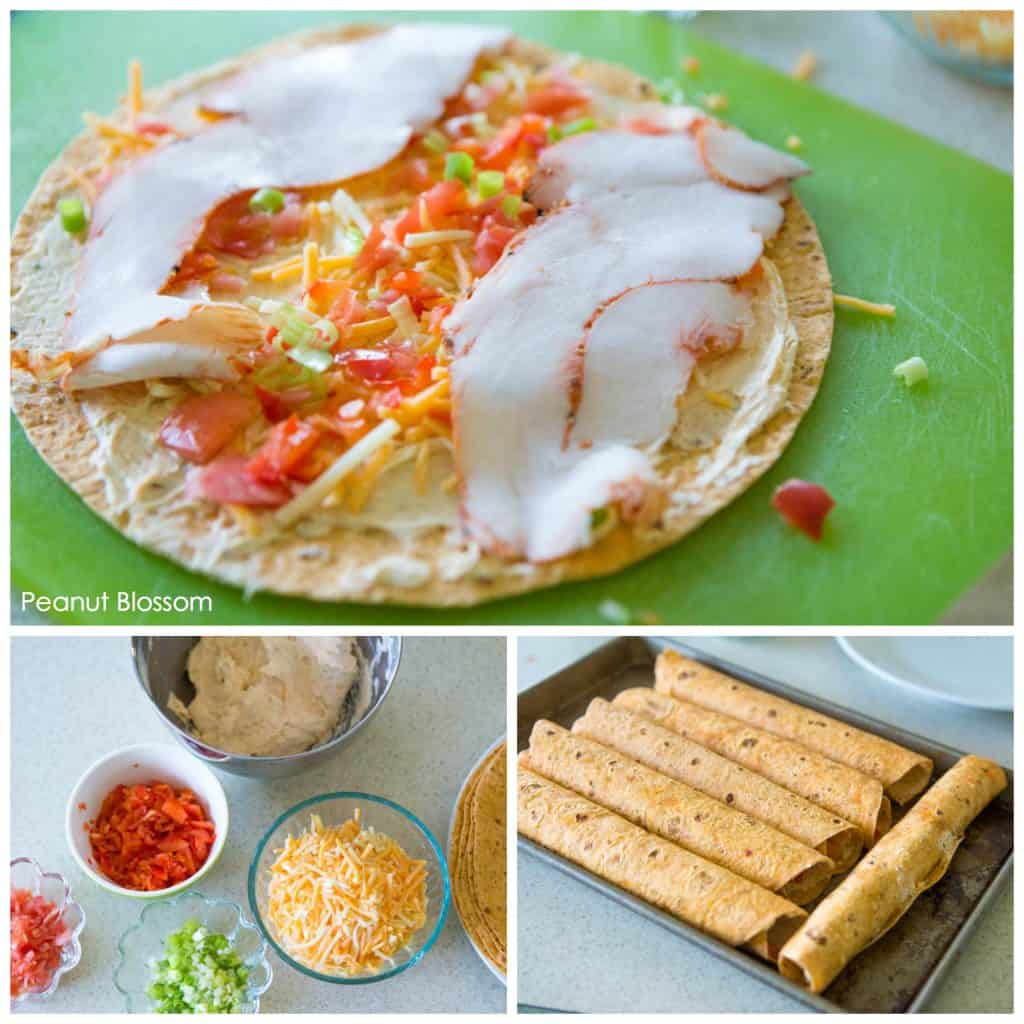 Once the rolls had a chance to set, I carefully sliced each one into 1-inch pieces and displayed on my festive platter. The Peanut tested one out and said:
"MOM! These are amazing! They taste like fajitas. You need to make them again."
It always makes me laugh when she's begging me to make something again before we've even finished the first batch. Fajitas are one of her very favorite foods, so I take that as a compliment of the highest level!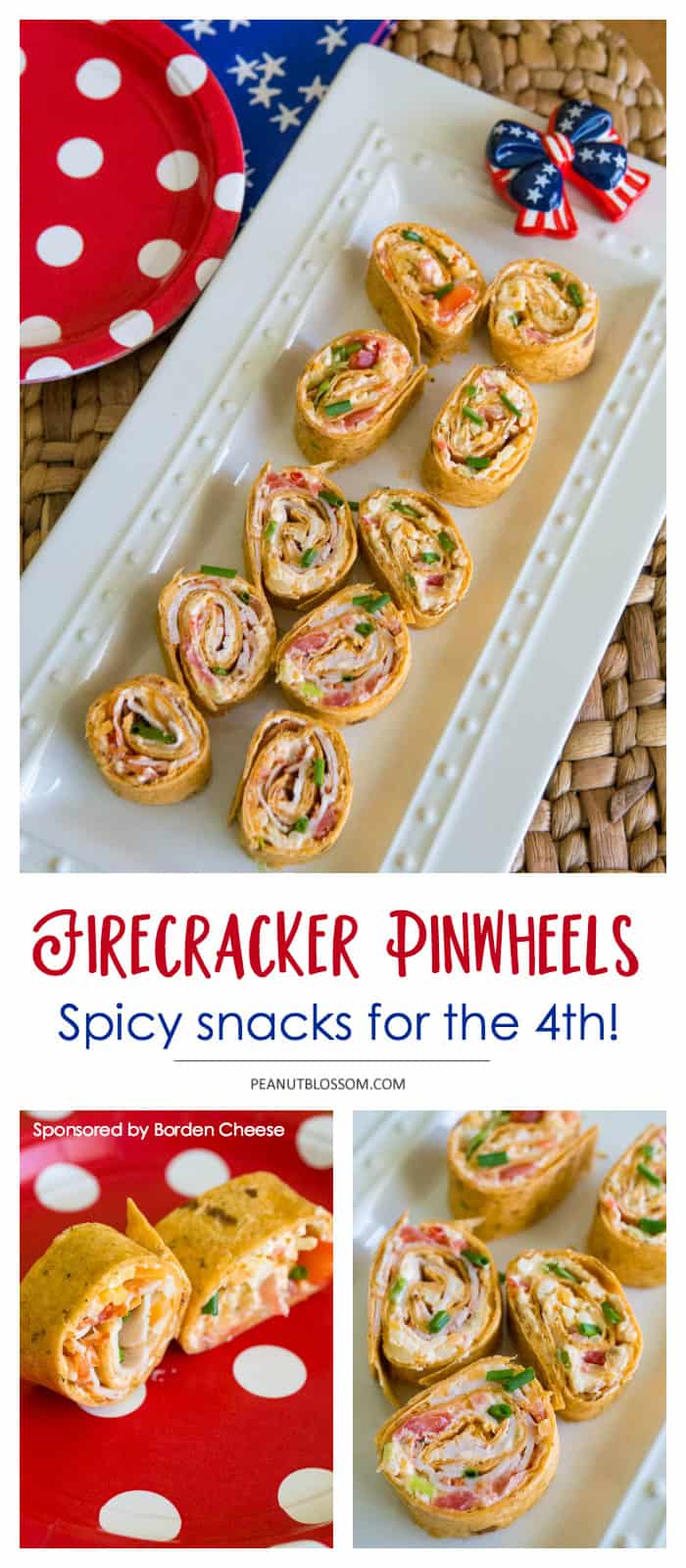 More Easy Patriotic Party Recipes for Summer: