This festive red, white, and blueberry & strawberry cream cheese tart has an easy cream cheese filling on top of a shortbread cookie style crust. It is the perfect make-ahead dessert for your Memorial Day, 4th of July, or summer backyard party.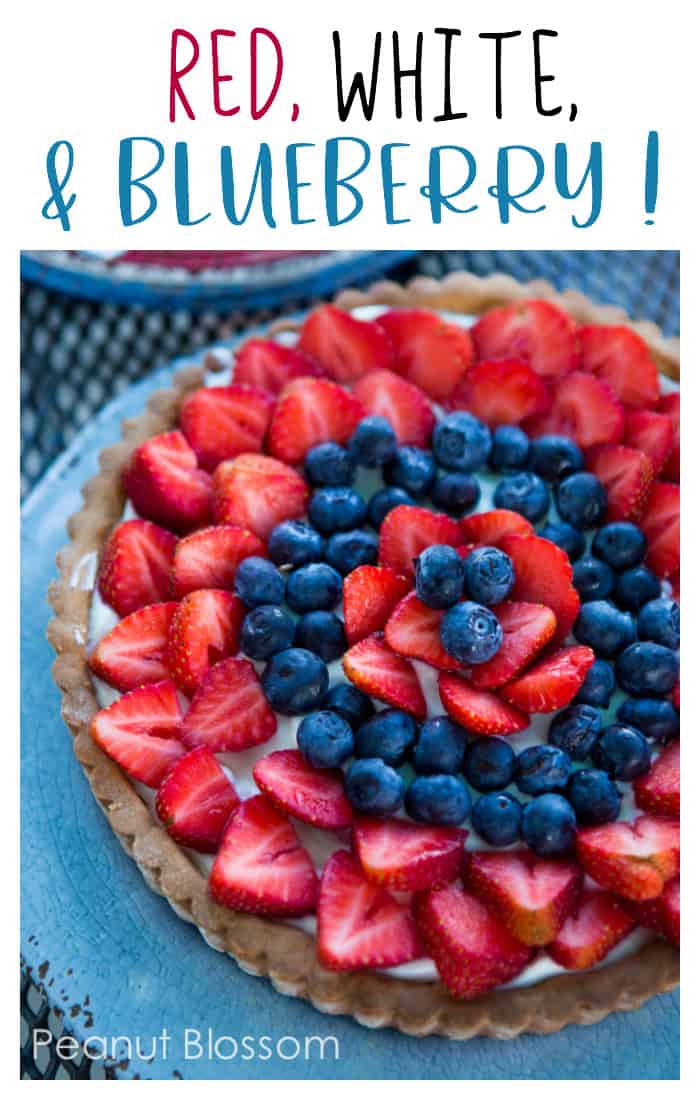 For Memorial Day this year, we went over the top with a complete red, white, and blue themed menu for the holiday: grilled steak tips with roasted red, white, and blue potatoes (don't believe me? see them here!), and this awesome red, white, and blue strawberry cream cheese tart for dessert.
I have such mixed emotions about Memorial Day itself. . . it's not a "happy" day, but our family does honor it by wearing our patriotic colors and spending time together to enjoy the hard-earned peace many have died to ensure we keep.
So what dessert says God Bless America more than one covered in bright red strawberries and juicy sweet blueberries?? Fresh from the farmer's market around the corner, the in season berries were the star of our dinner nestled on top of a cool and tangy-sweet cream cheese filling.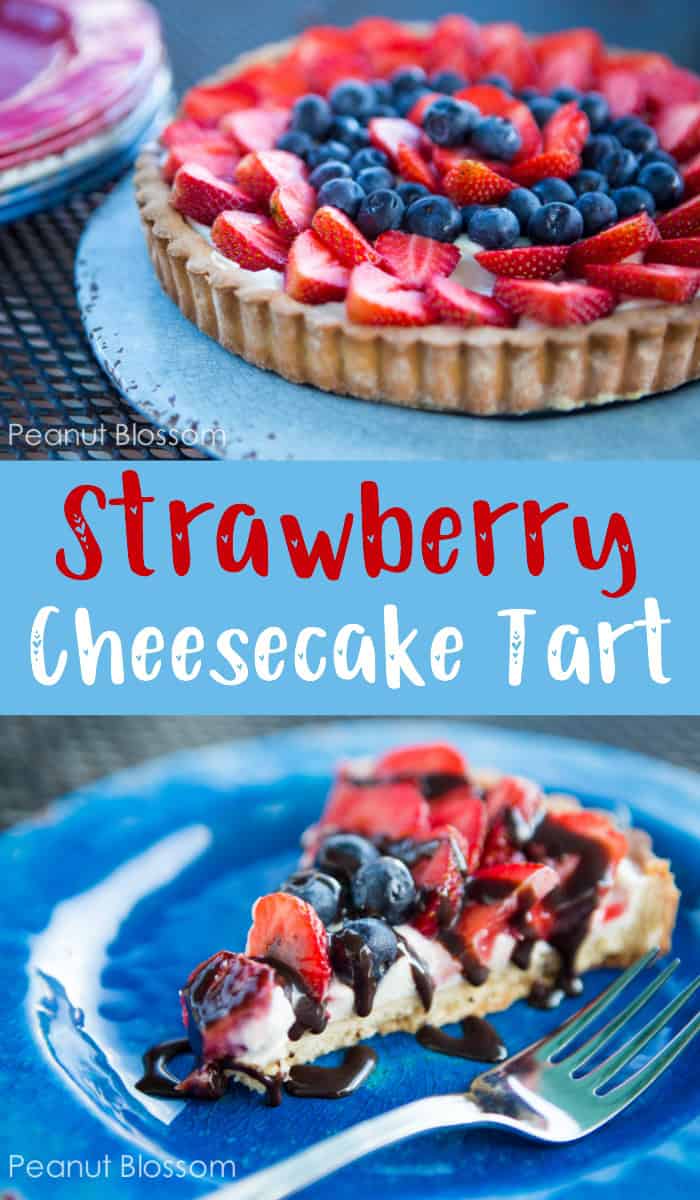 The crust is super easy to make from scratch and has a texture similar to a sugar cookie in my opinion. The cream cheese base is just the right amount of creamy and sweet. We decided to add a little chocolate drizzle over the top when we served it but it is just as awesome without.
My goofy girls decided to eat this top-down by starting with the fruit, spooning up the filling, and then chomping into the crust just like a cookie. I prefer to work my way through from tip to edge with a fork, but hey, whatever floats your boat.

Super Simple Strawberry Cream Cheese Tart:
Looking for more fun party recipes for the 4th of July or Memorial Day?
Don't miss these other fun backyard party recipes:
Did you see this classic pin on Pinterest? We've just recently updated this fan-favorite recipe just for you!