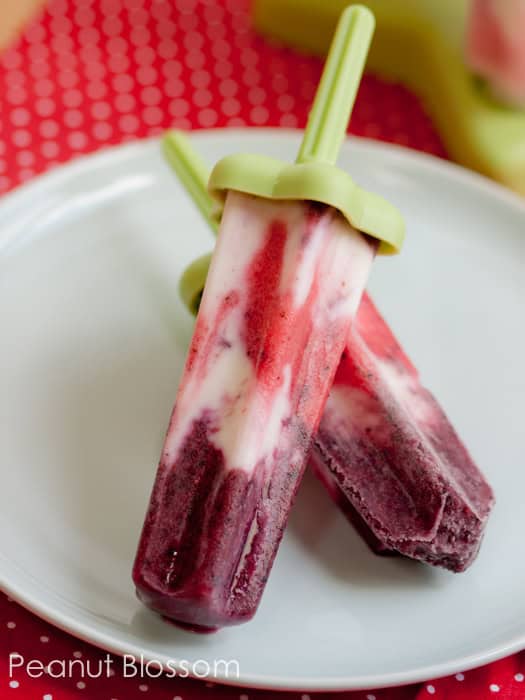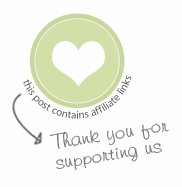 I honestly can't stand popsicles. They make my sensitive teeth cringe and give me goosebumps over my entire body. My skin is crawling as I write this. Seriously. Did you know you can get goosebumps on your knees? And your shoulder blades? You can.
But a mother's love knows no bounds. Right? The Peanut adores popsicles. So guess who got suckered into ordering popsicle molds so we could make our very own goosebump-inducing treats.
Our first experiment with making them homemade was more fun than even I imagined. I found these cute star shaped molds and considering Independence Day is just around the corner decided to do red, white, and blue popsicles.
This recipe was easy and from the few licks I took, very very tasty. I used tangy Greek yogurt but any plain yogurt will do just fine. I just love how thick and creamy the Greek stuff is. The Peanut had a ton of fun making these with me and was in charge of filling the molds with spoonfuls of fruit.
She's also in charge of eating them. shiver.
Grab a set of your own molds here.
___________________________________
Firecracker popsicles
Inspired by Martha Stewart
Ingredients
1/2 pound strawberries, hulled and quartered (1 1/2 cups)
1/4 cup sugar
1/2 pound blueberries (1 1/2 cups)
1 1/4 cups 2% Greek plain yogurt
Method
In a food processor, puree strawberries with 1 tablespoon sugar. Transfer to a small bowl. In processor, puree blueberries with 1 tablespoon sugar. In another small bowl, whisk together yogurt and 2 tablespoons sugar. Pour the 3 mixtures, alternating, into ten 3-ounce ice-pop molds, making 3 to 5 layers in each. With a skewer or thin-bladed knife, swirl mixtures together in an up-and-down motion. Insert ice-pop sticks and freeze until solid, 2 1/2 to 3 hours.