These easy 4th of July sugar cookies are so easy to make with red, white, and blue royal icing and basic sugar cookie cutters. Show your love for the USA with stars and stripes and hearts!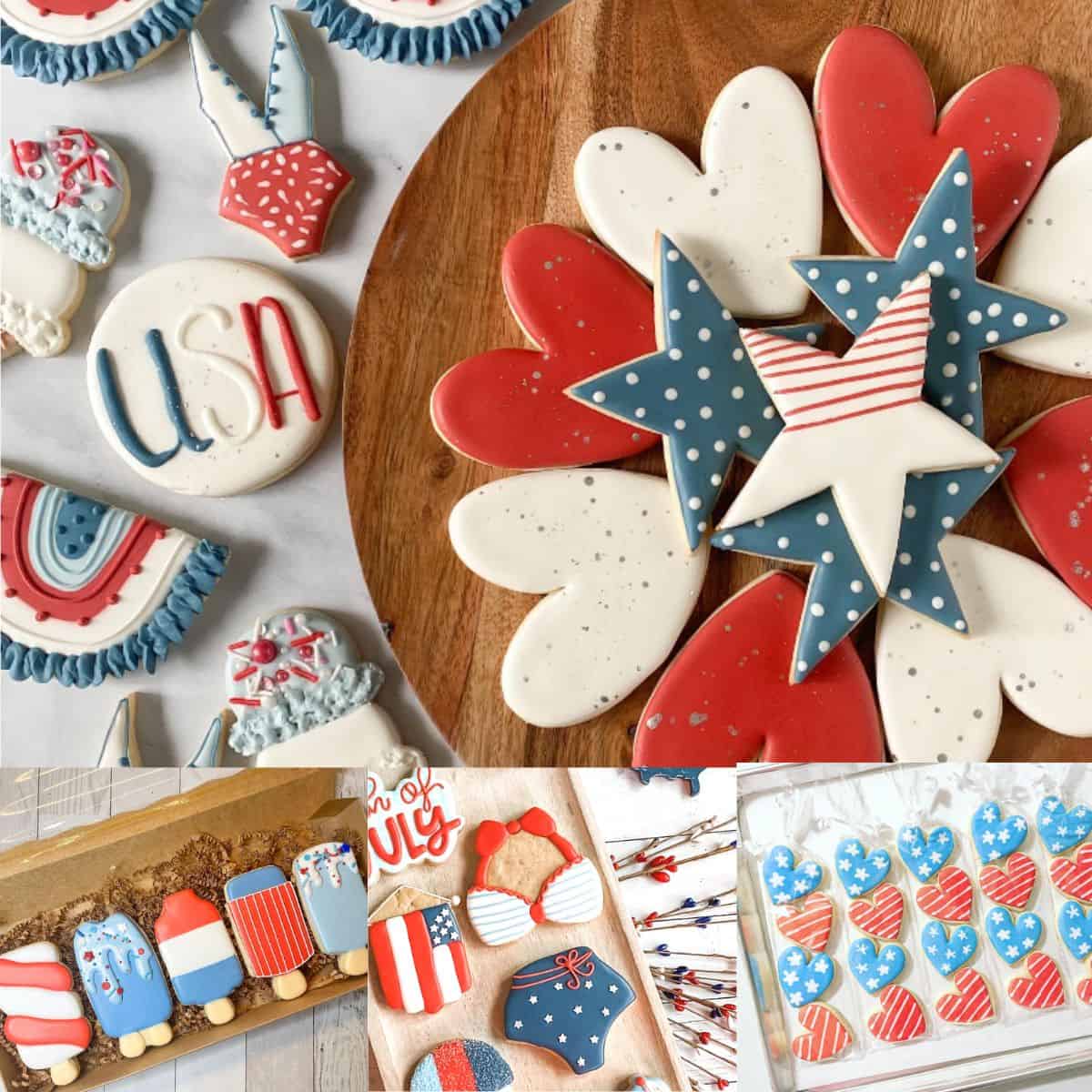 The Fourth of July is the perfect example of just how amazing a sugar cookie platter can be when you stick to a very tight 3-color royal icing palette!
Even when using only red, white, and blue icing, you can make dozens and dozens of absolutely adorable sugar cookie platters on a wide variety of themes.
From the obvious stars and stripes, to solid color hearts, to platters of adorable popsicles and bikinis, you're going to be blown away by all that you can do with these simple techniques.
Getting Started
Once you've planned out the cookie designs you want to make, it is time to get in the kitchen and get your supplies ready.
You will need:
Easy Design Ideas
Once you're ready to get decorating your sugar cookies, you could start with one of these super-easy royal icing designs for the Fourth of July.
Red, white, and blue polka dots, an easy chevron design, or even sparkle fireworks are all easy to make using the same design technique.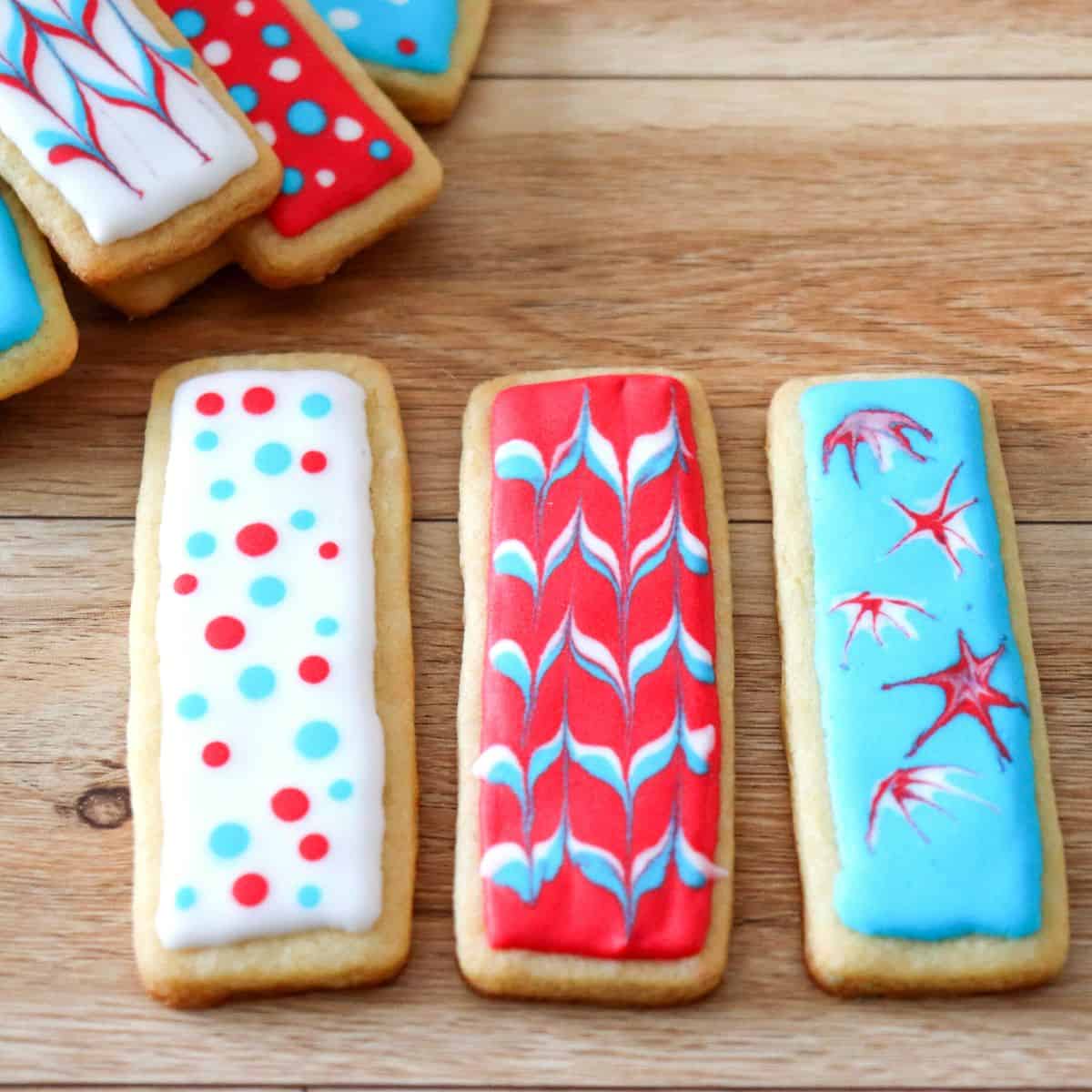 Chevron Sugar Cookies
To make a chevron pattern for the 4th of July, simply outline your cookies (any shape!) with a piped line of royal icing.
Flood the cookie with the same color for your base.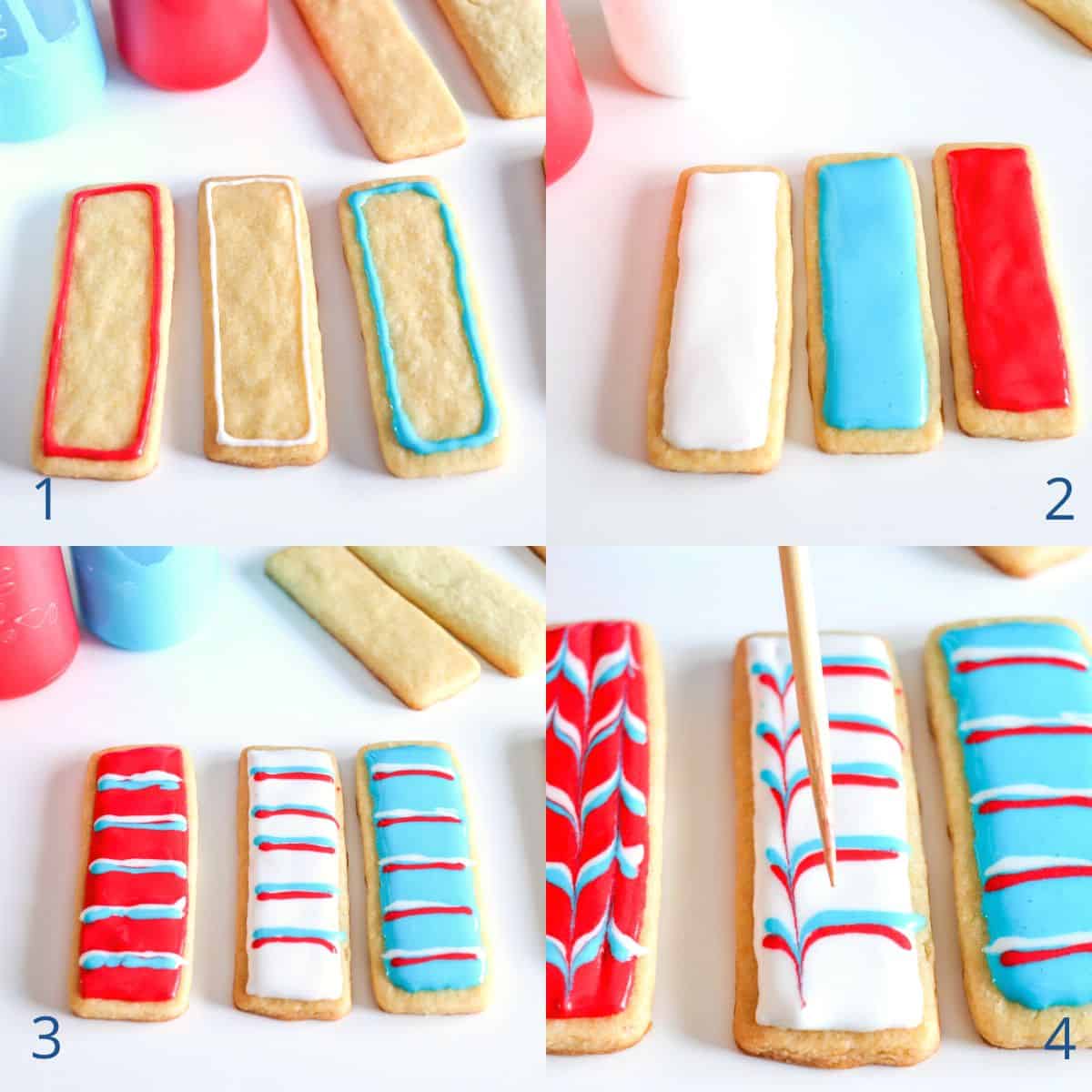 Then while the base is STILL WET, pipe an alternative color stripe across the cookie. It will settle right into the wet icing.
Use a toothpick or skewer to pull the icing through in an up and down pattern to make an alternating chevron design.
Let the cookie dry completely before moving.
Fireworks Technique
Using the same concept, you could also make these easy fireworks cookies.
Start by piping the border and flooding the cookie with your base.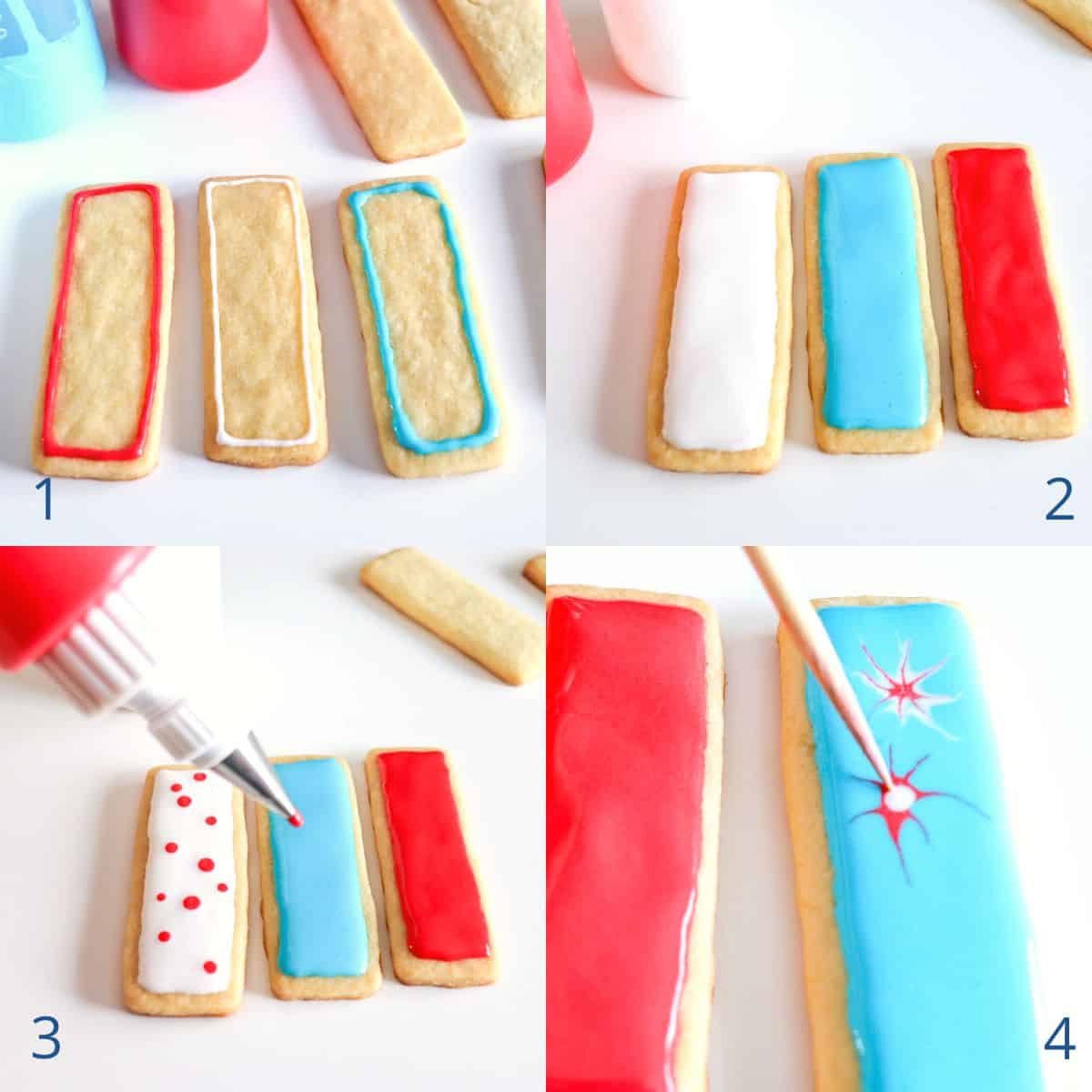 Instead of stripes, drop one color of polka dots of wet icing into the wet base. Use a toothpick or skewer to pull the frosting into a firework shape.
Then layer a second color polka dot over the first dot and use a toothpick or skewer to pull the second color into an offset pattern to mimic the sparkle.
Looking for more adorable sugar cookies for July 4th? Don't miss this full list of easy designs even beginner bakers could make:
Festive Sugar Cookies
Sugar cookies are such a fun and festive treat to make for holidays all year long. Here are some of my favorites that use just 2 colors of icing to create: