Easy Valentine's Day cookie designs can be absolutely gorgeous, even when you only use just two colors of icing. Learn how to mix and match cookie shapes and different icing colors to make a simple but sweet Valentine cookie platter for your friends and family.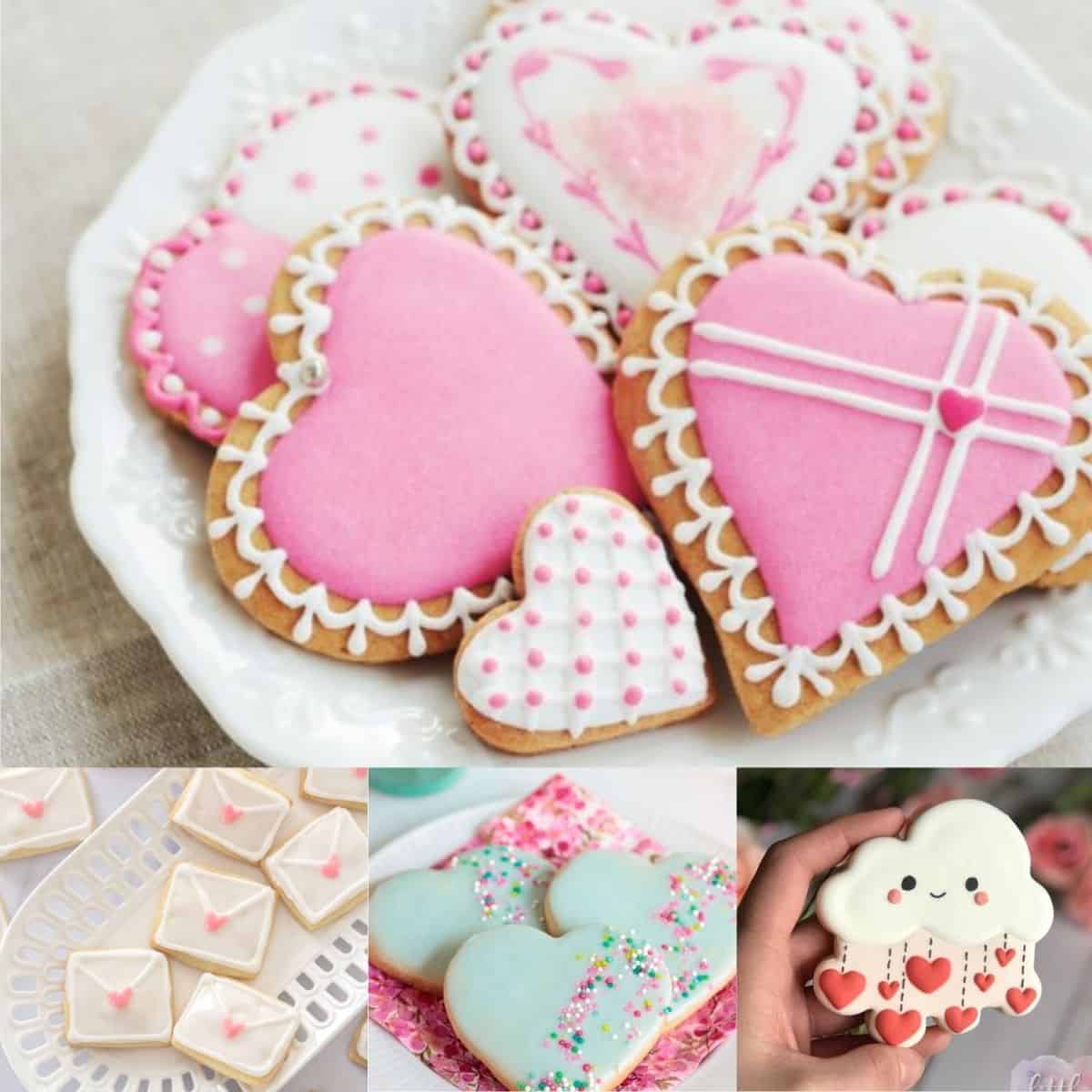 Sweetly decorated sugar cookies make a perfect Valentine's Day treat for your kids or special sweetheart.
To keep the cookie decorating process simple, I love to stick to a "Two Color" rule when it comes to the icing.
That may sound limiting, but there are countless ways you can mix and match a different sugar cookie shape with certain colors of icing to have absolutely stunning cookie trays when you're done.
Whether I'm baking on my own or with my kids, I always take a little time to plan our cookie designs working with the just two colors plan.
Then sometimes I add a third or fourth color by adding sprinkles for accents.
To help inspire you to create your own easy Valentine cookies, I wanted to share some simple design ideas to get you started.
These adorable designs would be good to keep ready if you want to plan a fun Valentine's day cookie decorating party, too!
Royal Icing Sugar Cookie Tips
Are you new to decorating with royal icing?
You won't want to miss these helpful tips before you get started: