Host the sweetest Valentine's Day party for kids with a sugar cookie decorating activity.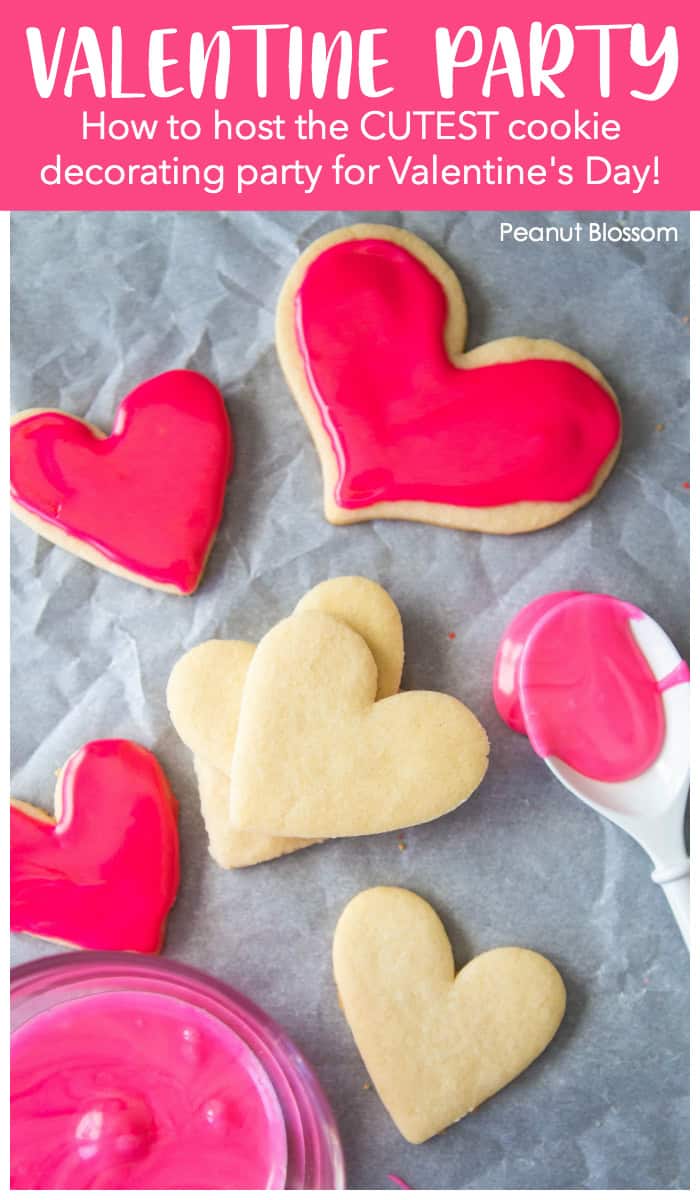 As my girls get older, we've started to transition away from hosting the annual birthday party and towards occasional holiday gatherings with their friends instead.
The most popular of these new festive parties is a sugar cookie decorating party.
This Valentine's Day is the perfect time to have a few friends over to decorate fancy sugar cookies together.
Here are all the supplies and tips you need to host the sweetest party ever.
Jump to:
How to Host a Cookie Decorating Party for Valentine's Day
Here are a few simple tips and Valentine party ideas for pulling together an easy party for your kids!
1. Invite Your Valentine's Day Party Guests
Welcome your guest to your home with a colorful party invitation.
Make something handmade with the kids if you like. An impromptu text is a'ok if you're pinched for time, too!
2. Pre-Bake the Valentine Cookies
This is the smartest tip on the list!
Be sure to bake your sugar cookies the day before the party, estimating about six to nine medium-sized cookies per guest.
The kids will likely munch on a few during the decorating process and you'll want to send them home with something to show for their efforts!
This is our absolute favorite sugar cookie recipe because it stays fresh tasting for days and is the perfect make-ahead recipe.
We opted for all hearts, but there are a lot of cute Wilton cookie options. We especially love this Wilton Nesting Heart Cutter Set.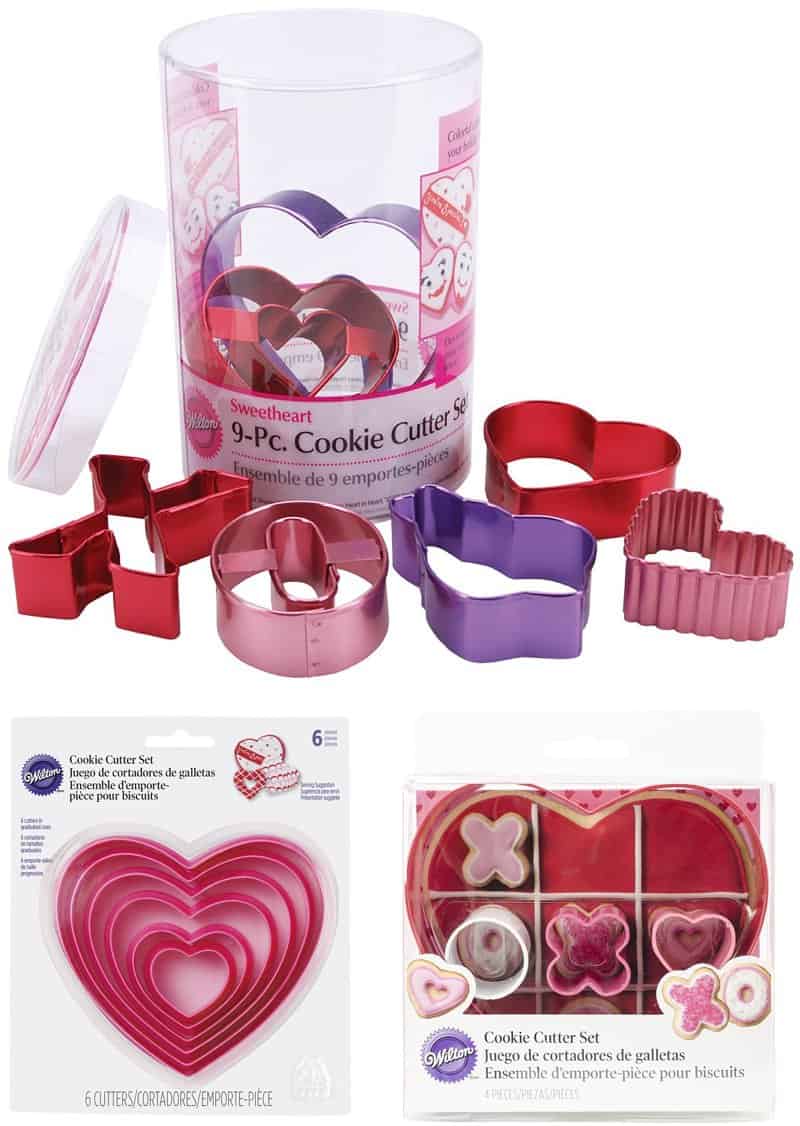 Psssst. You can also make the cookies from store-bought dough if you're schedule is too hectic.
3. Easy Valentine Party Decorations
It only takes a few minutes to set the stage for an adorable party for the kids.
I love this Paris Party Set from Caravan Shop. Be sure to pop over and check out their large format prints, too.
You simply download your image file and then head over to Staples or Office Depot for cheap printing (learn more).
It is pretty awesome for easy entertaining in a pinch.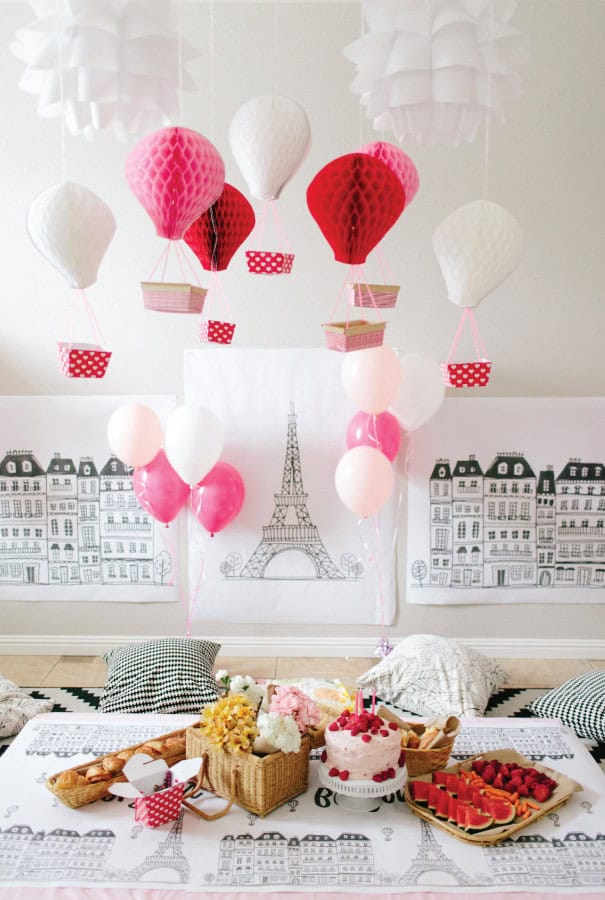 Paris Party Set via Caravan Shoppe
If you'd like to go all out with your party, consider some of the adorable party decor packages over at Minted.
Here's some party inspiration from Kelli Hall using a variety of their colorful products.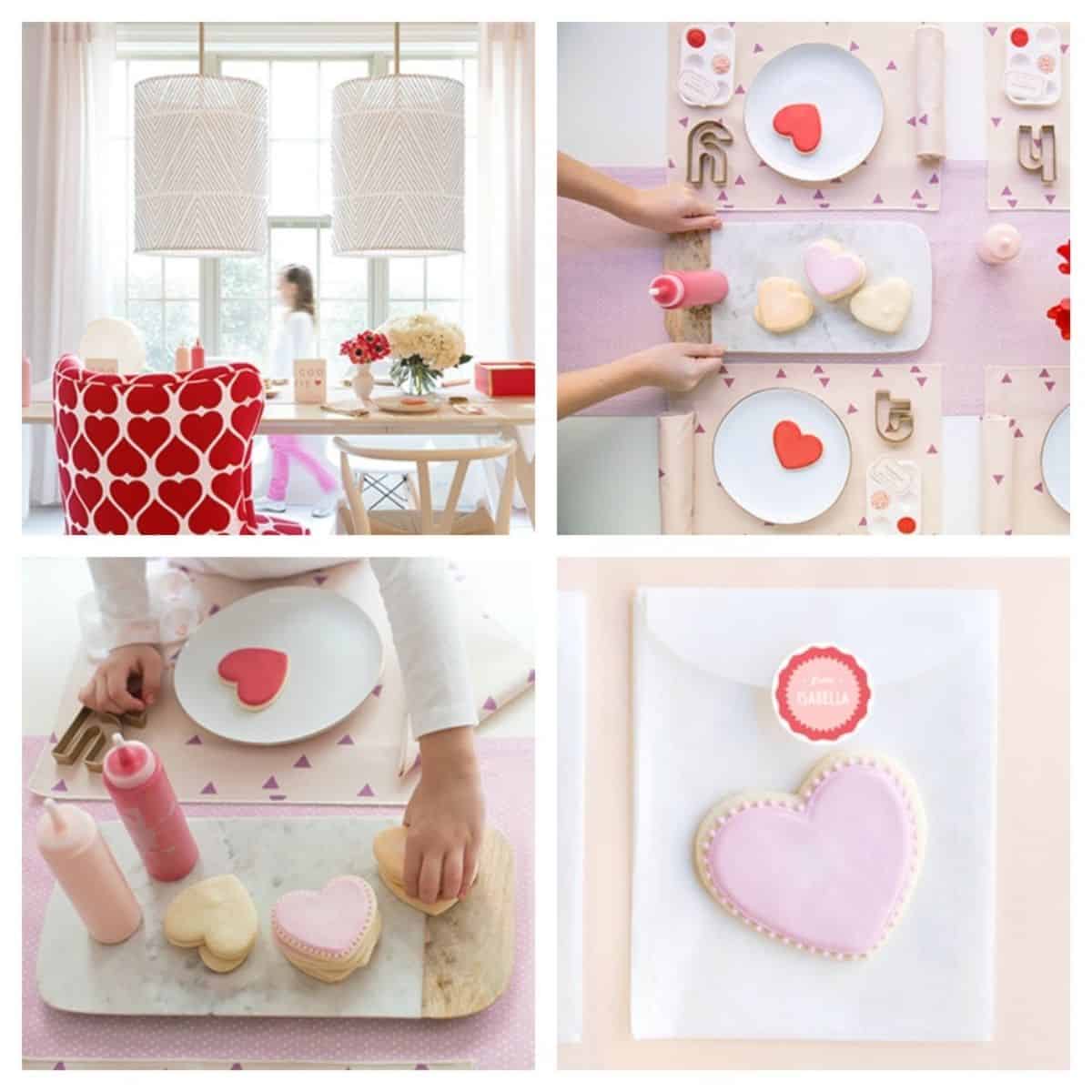 Here are some items inspired by the cookie decorating party pics above:
And here are the cookie-decorating supplies that were used above:
Or keep your Valentine Day Party simple and consider using brown packaging paper as a disposable tablecloth.
I love these examples where they've used Sharpies to create labels, placemat spaces, and instructions!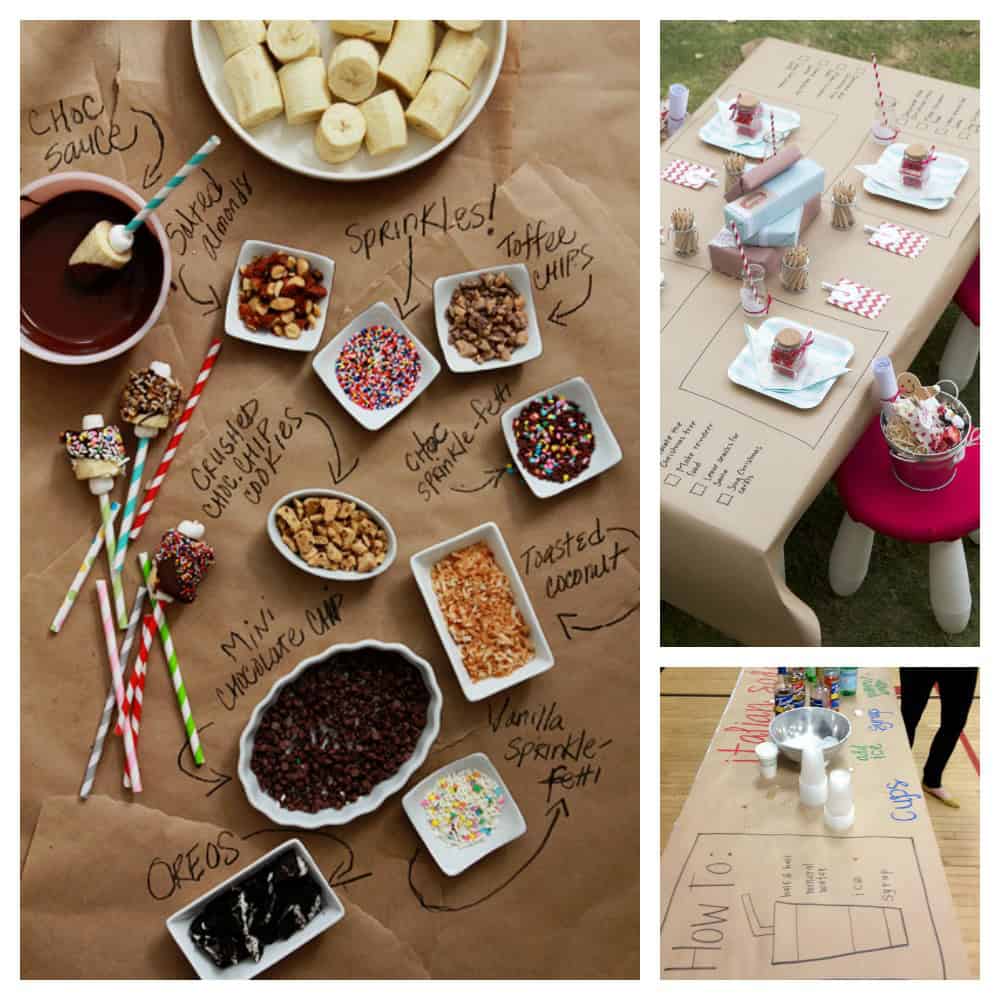 Ideas via Baker's Royal | Simply Sweet | Attend
4. Set Up the Cookie Supplies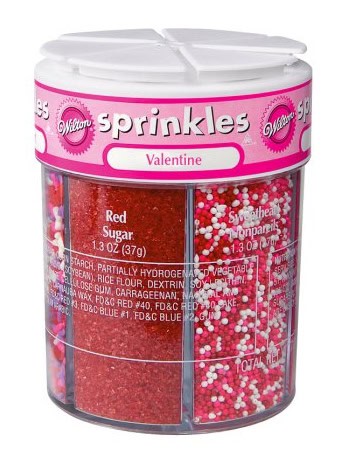 You're going to need sprinkles, lots and lots of sprinkles!
I'd highly recommend Wilton Sweetheart 6-Cell Valentine Sprinkles Mix and their Jumbo Heart Sprinkles. You can find these online on Amazon or Michaels and JoAnn's both have great Wilton sections too!
How you move forward at this point depends on the age of your guests!
KEEP IT SIMPLE FOR YOUNGER GUESTS
Now, at the party above they had little ones decorating, so they used labeled condiment bottles for their cookie decorating party.
You'll want an easy flow glaze like this vanilla glaze, tinted with food gel colors.
Pour the icing into squeeze bottles. Then the children add sprinkles or other cookie embellishments using their sprinkles paint palette trays.
HAVE FUN WITH OLDER GUESTS
If your guests are older, have fun experimenting with this easy royal icing recipe. I've got all the tips on easy decorating ideas for using it.
Need some inspiration? Don't miss these easy Valentine's Day cookie design ideas.
5. Fun Photo Booth
Be sure to get pictures of each guest proudly displaying their finished cookies.
It's also a great idea to set up this easy Valentine photo booth. It only takes a minute to set up and you could text a portrait to each mom as a special keepsake after the event.