Looking for the best frosting recipe for decorating sugar cookies? Here's the good news, you have lots of options! Whether you want a smooth and shiny glaze like royal icing or you prefer to spread the frosting with a knife and top with sprinkles, you'll find lots of cookie decorating ideas here!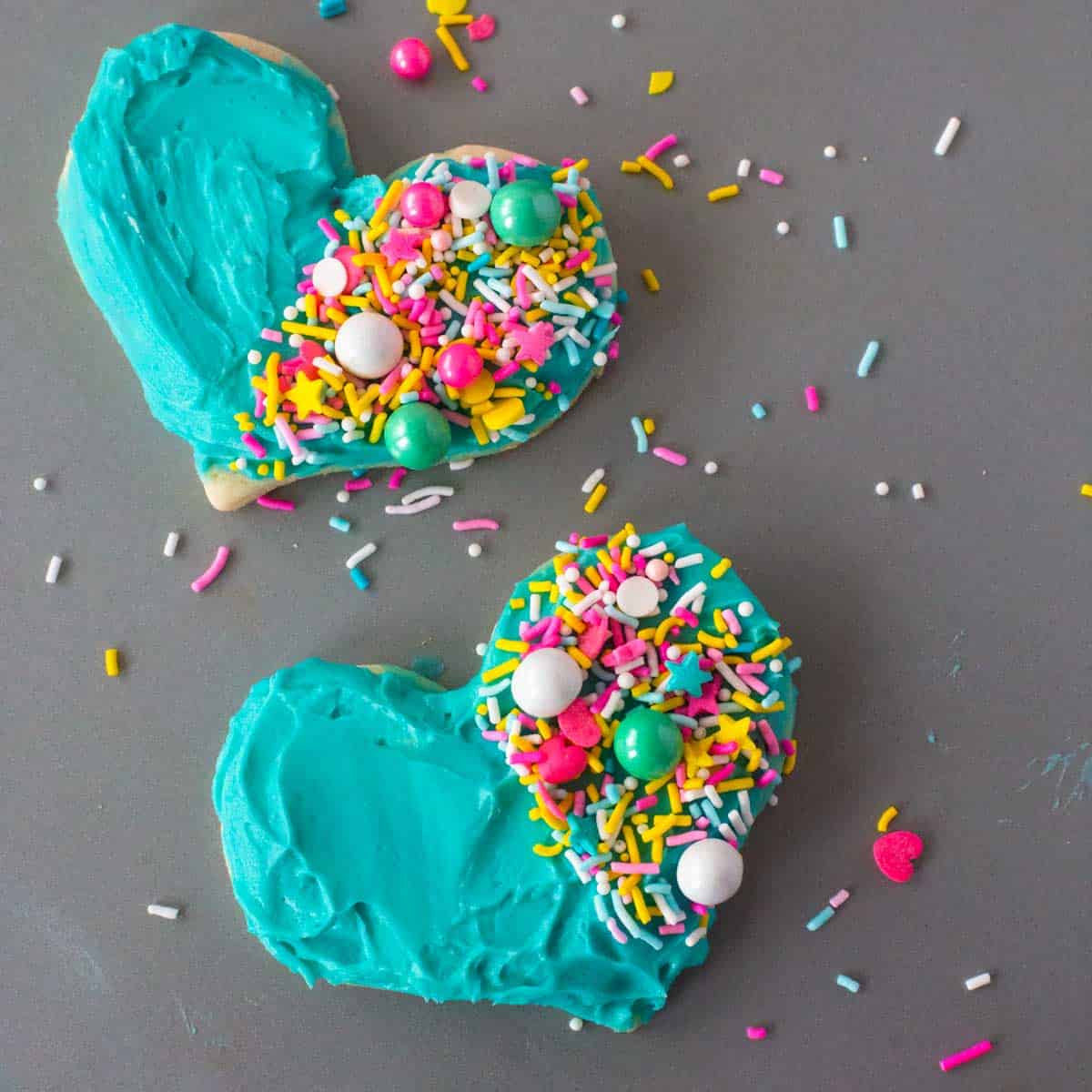 The girls and I have been known to sneak a few of the sugar cookies just as-is without any frosting on top on baking day.
We love these sugar cookies that much!
However, assuming you want to dress up the cookies you've baked with your kids, you have several options for decorating sugar cookies.
While royal icing on a sugar cookie is really popular and traditional, there are many other options for easy cookie decorating with your kids.
Be sure to read up on my baking timeline for cookies with kids before you start, and then pick your favorite frosting and have a great time!