This easy chocolate cream cheese frosting recipe is a fun twist to a birthday cake favorite. Rich and tangy, it is absolutely delicious on vanilla or funfetti cupcakes and cakes.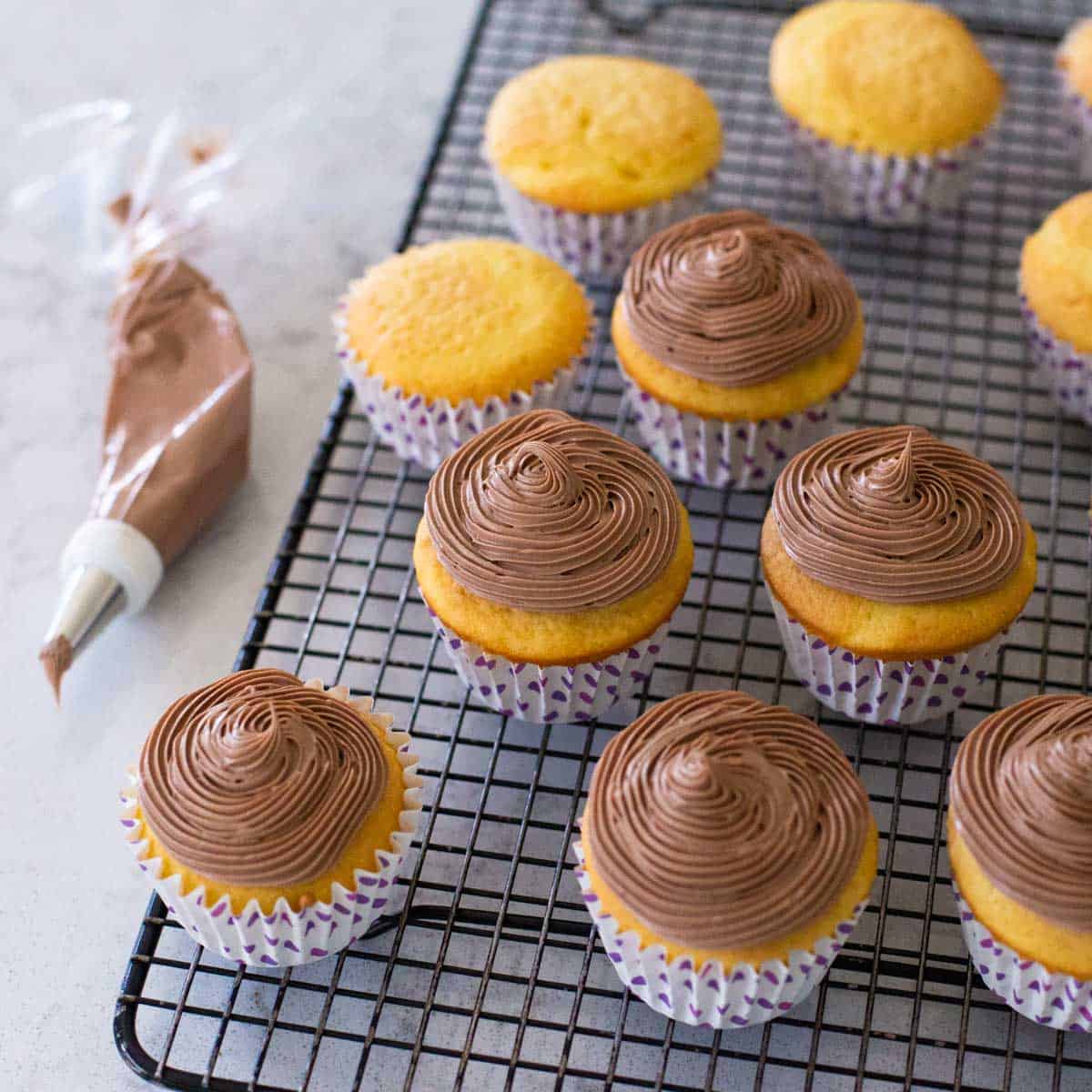 Our family loves cream cheese frosting so much!
So, when it came time to create my daughter's epic Monster Book of Monsters birthday cake, I decided to experiment with chocolate cream cheese frosting instead of tinting the original with brown food gel.
It turns out that one batch of the original cream cheese frosting along with one batch of this chocolate frosting was the perfect amount to decorate a double-layer birthday cake.
Ingredients
If you've ever made homemade cream cheese frosting, you'll probably recognize these easy ingredients: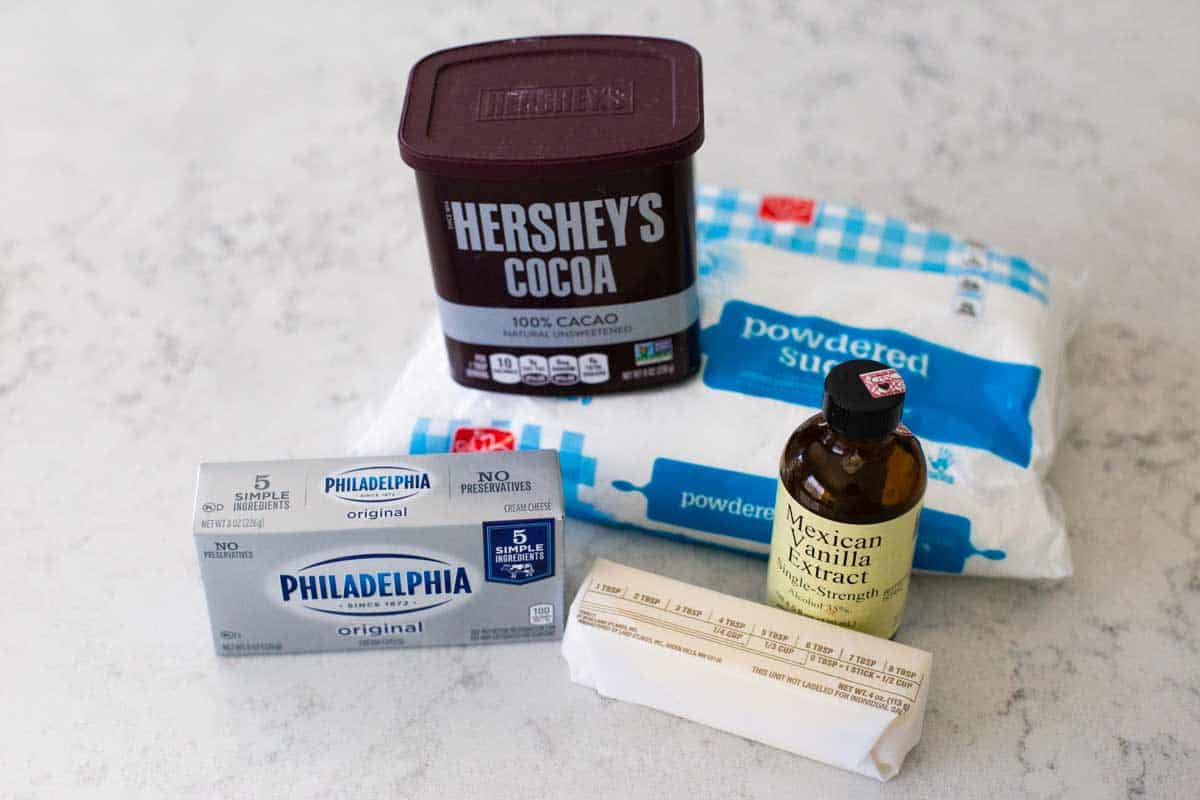 Cream Cheese: I usually use Philadelphia brand original but have had success with store brands and low-fat cream cheese bricks, too.
Powdered Sugar: Buy a big bag at the store, it keeps well in the pantry and has a million uses.
Salted Butter: I'm picky about my butter. I've been using Land o'Lakes butter in my frosting for years. I haven't had as much luck with store brand butters in frosting because their formulas tend to be more watery. For a special occasion, splurge on the better butter.
Vanilla Extract: I LOVE Mexican vanilla extract but homemade vanilla extract works or any nice quality vanilla you love. If a bright white frosting is important to you, you'll want to buy clear vanilla extract because regular can give the frosting a mild yellow hue.
Cocoa Powder: I always use Hershey's 100% Cocoa Powder because it is so easy to find at all major grocery stores. It's the secret ingredient to our homemade brownies and Mexican hot chocolate cookies, so it won't go to waste!
How to Use Chocolate Cream Cheese Frosting
You could tint regular frosting brown with food dyes OR you could make this easy chocolate cream cheese frosting for decorating your dessert!
How about double chocolate brownies with chocolate frosting? It would also make the perfect "dirt" base for a dirt and worms cupcake with crushed OREO cookies and gummy worms.
If you've tried this easy chocolate cream cheese frosting or any other recipe on PeanutBlossom.com please don't forget to rate the recipe and let me know where you found it in the comments below. I love hearing from you!
FOLLOW along on Instagram @peanut.blossom as well as on Pinterest and Facebook.
Fun Baking with Kids
Regular cheese frosting is one of the essential recipes I included in The Ultimate Kids' Baking Book but there is also a delicious classic chocolate frosting included as well.
There are tons of delicious, easy recipes for kids included that this chocolate cream cheese frosting would be just perfect with: