Easy sugar cookie Christmas designs can be absolutely gorgeous, even when you only use just two colors of icing. Learn how to mix and match cookie shapes and different icing colors to make a simple but stunning Christmas cookie platter for your friends and family.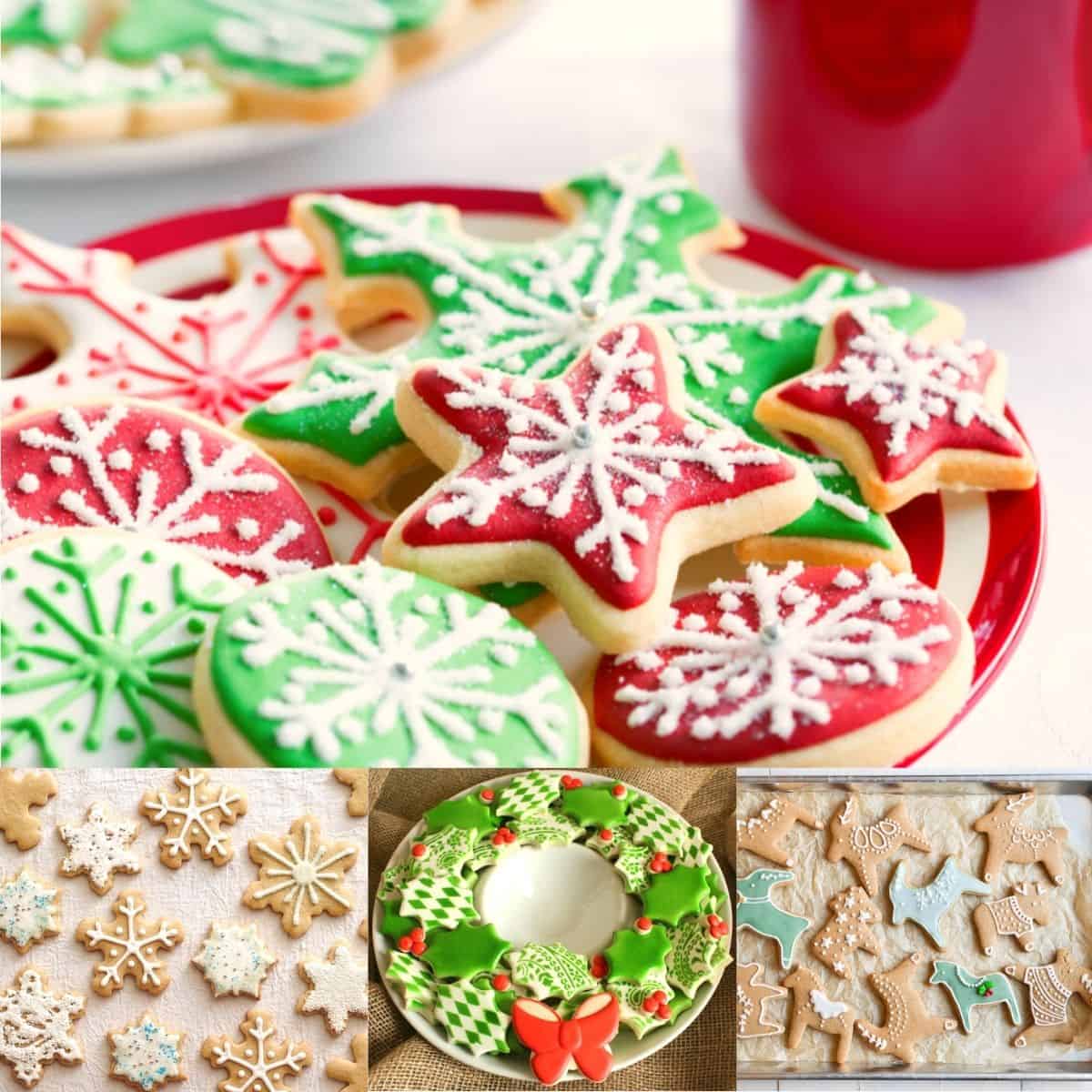 Christmas and sugar cookies go hand in hand but if you're new to decorating cut-out cookies with royal icing, you'll definitely want to pick the right Christmas cookie designs so you don't get overwhelmed.
When I am decorating cookies with kids, I have a pretty strict "Just Two Colors" rule when it comes to our cookie designs.
That may sound limiting, but there are countless ways you can mix and match a different sugar cookie shape with certain colors of icing to have absolutely stunning cookie trays when you're done.
We work together to plan our cookie designs working with the just two colors plan.
Then we add a third or fourth color by adding sprinkles for accents.
To help inspire you to create your own easy Christmas cookies, I wanted to share some design ideas to get you started.
Easy Sugar Cookies for Christmas
Even though sugar cookies are fun to bake for holidays all year long, Christmas is definitely the most popular time!
If you want to plan a full cookie decorating day with your kids, you'll definitely want to follow the preparation timeline I outline here.
6 Simple Christmas Cookie Designs to Start
Solid Red and Green Hearts
White Circles with Colorful Christmas Sprinkles
Green Trees with Ornament Candies
White Snowflakes with Silver Sparkles
Single-Color Ornament Shapes
Yellow Stars with Sparkle Sprinkles
More Christmas Cookie Ideas
Looking for more fun Christmas treats to bake for your family? Here are some of my favorites: