These easy Christmas cookies for kids are so fun to bake. Keep the emphasis on decorating and fun by choosing sweet semi-homemade cookie recipes or big batch from scratch cookies you can do in easy stages.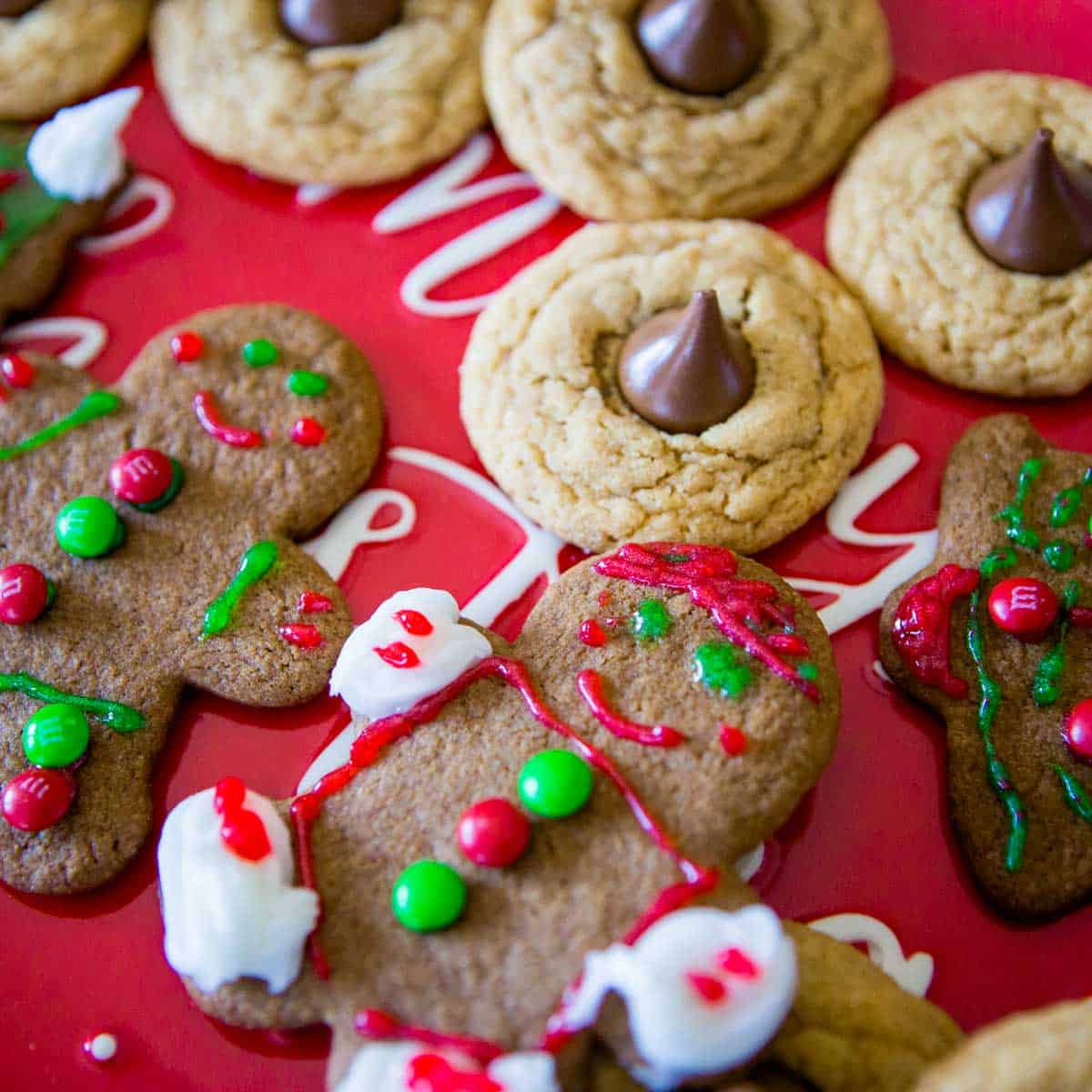 Turn on that Hallmark Christmas movie, grab your kids, and head to the kitchen for some fun Christmas cookie baking together!
These easy Christmas cookies for kids are a great way to make festive Christmas memories in the kitchen.
Learn how to keep the focus on the fun while still baking up delicious treats your whole family will enjoy eating together during the holiday season.
From make-ahead cookies you can freeze and bake later to delicious easy cut out cookies you can use for a cookie decorating party, all the best cookie recipes are right here!
Jump to:
Most Important Tip for Holiday Baking with Kids
There's a lot of pressure during the holidays to have amazing baking experiences with your kids.
The truth of the matter is that this is the busiest time of year. Finding time to bake anything can be a challenge, let alone something complicated.
To ensure your baking session is loaded with fun memories and not a stressful disaster, I strongly encourage you to keep it easy!
Even though I'm a from-scratch baker most of the year, my favorite holiday shortcut is to rely on easy semi-homemade recipes so our baking sessions are more relaxed and enjoyable.
But if you really want to make things from scratch, I've got lots of tips for making that easy and do-able, too!
Just remember, the most important ingredient to this baking session is YOUR KIDS. The cookies are just the frosting on the cake.
Supplies You Need
The first thing you need is prepared cookie dough.
You have three options:
Cookie Dough Packets: The kind that you add butter and an egg to and make the dough in a pinch. I've seen gingerbread, sugar, and peanut butter varieties.
Refrigerated Cookie Dough: The kind that comes in tubes or tubs. I've seen sugar, gingerbread, and chocolate chip.
Prepared From Scratch Cookie Dough: Some of my favorite Christmas cookie recipes can be prepped in advance and the dough can be frozen for later. I love to prep the dough during our annual Christmas in July party and then just thaw it in the fridge the night before we plan to bake in December!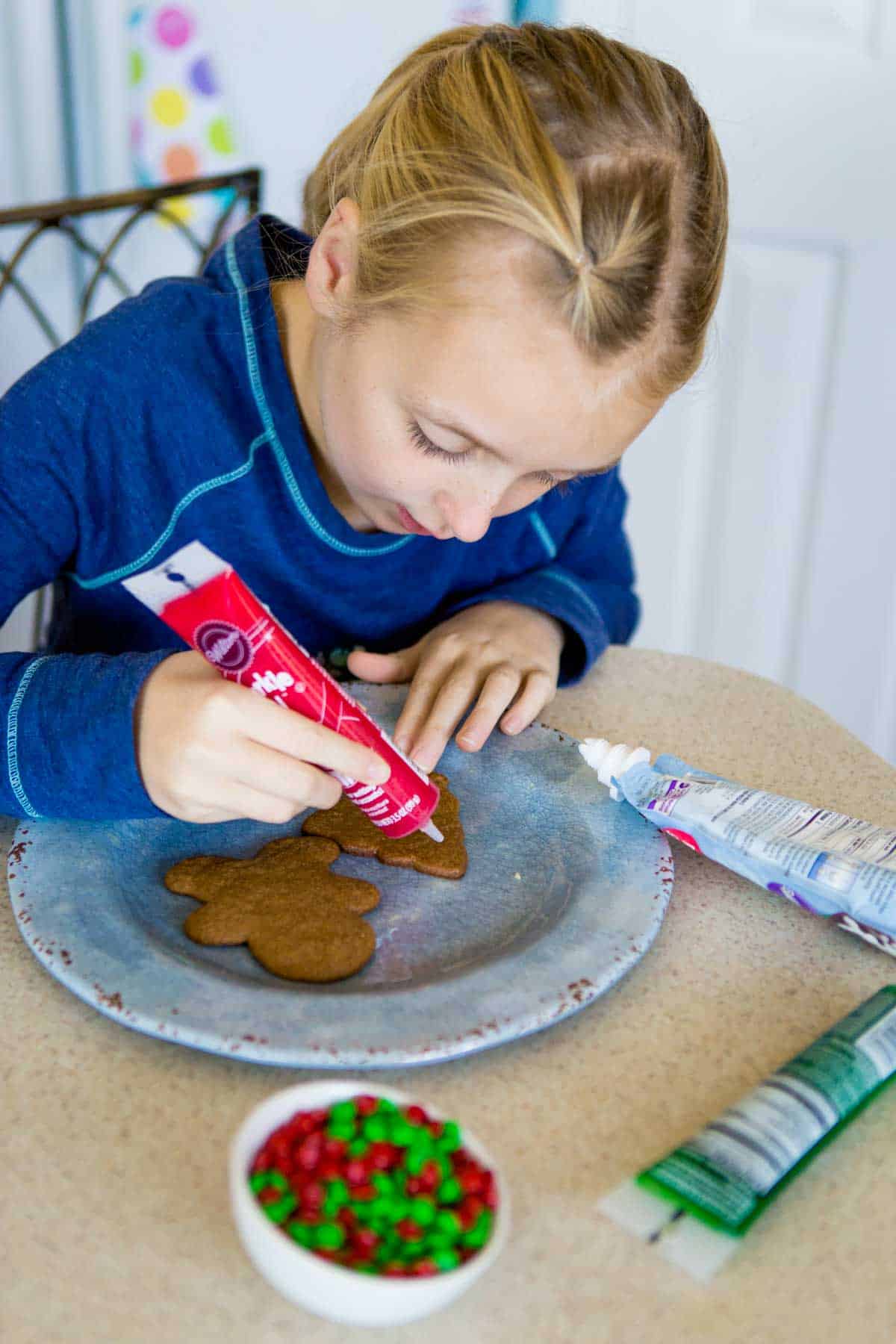 To keep the focus on fun, it's good to be prepped with an assortment of cookie decorating elements.
I always stock up on:
Assorted Festive Candies: colorful M&Ms, Hershey kisses, crushed candy canes, etc.
Holiday Sprinkles: various colors, both sparkly shimmer sprinkles and colorful jimmies
Prepared Frosting Gel: the kind that come in tubes. I'm not a huge fan of how they taste but my kids LOVE decorating with them.
10 Easy Christmas Cookies Recipes
These easy Christmas cookies for kids keep your baking session fun.
Give the kids all the responsibility for sprinkling the cookies to their hearts' content!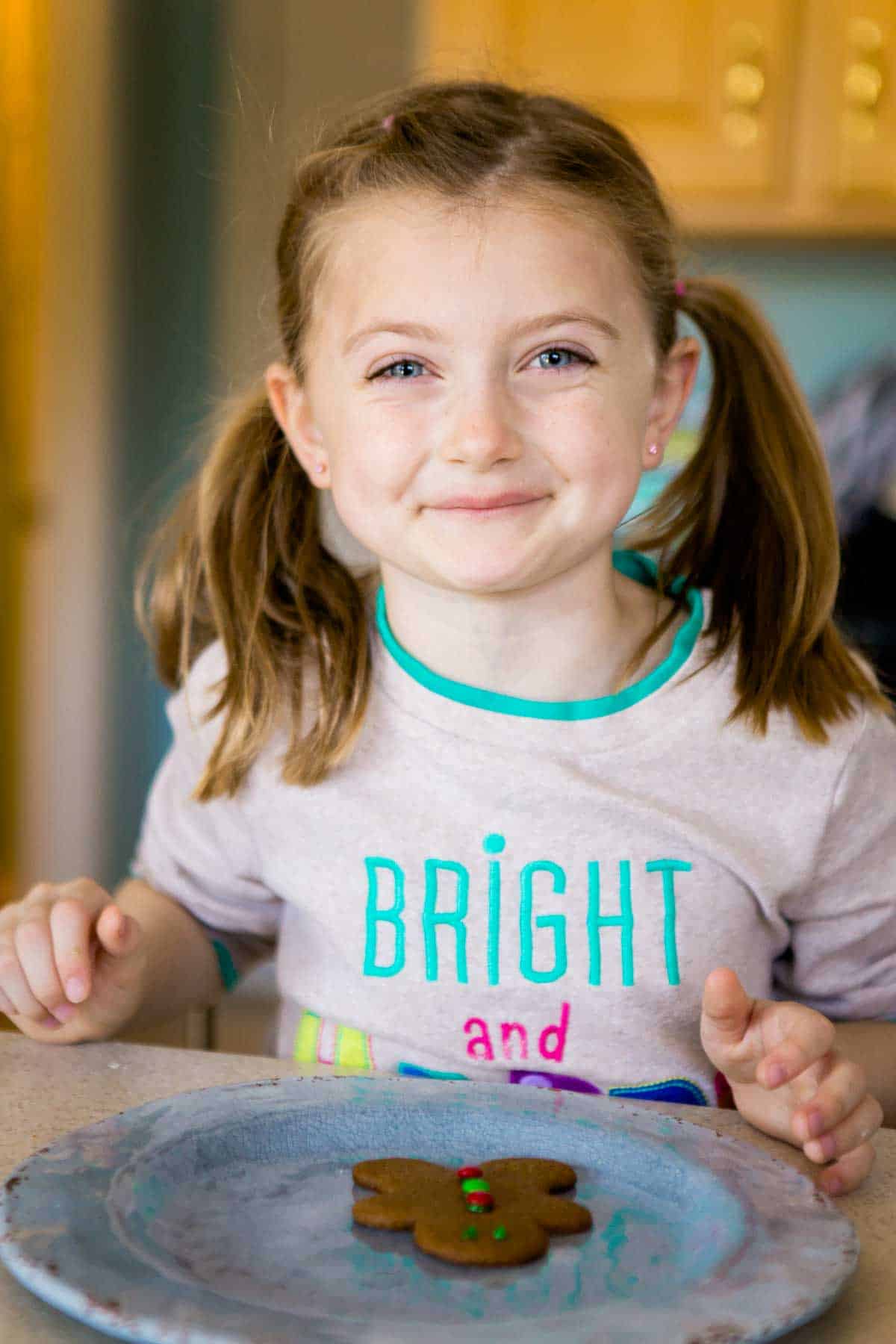 1. Festive Oreo Truffles
These super easy Oreo truffles are fun for the kids to help roll with their hands. Making them is a little like playdoh for the cookie tray!
Top them with assorted festive sprinkles and then chill.
Mint Oreo Truffles
These easy mint Oreo truffle no-bake cookies are perfect for adding to a holiday cookie tray.
GET THE RECIPE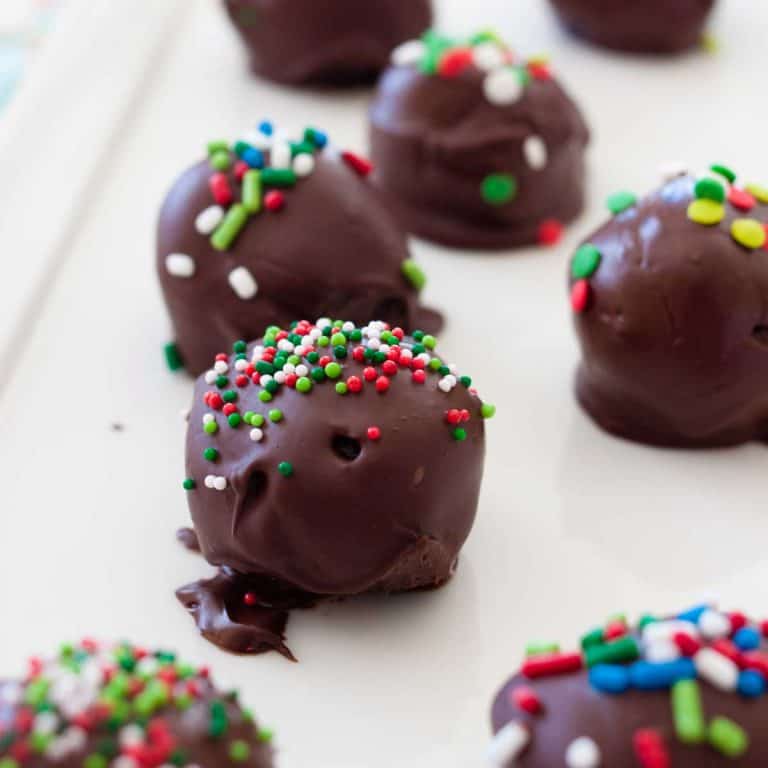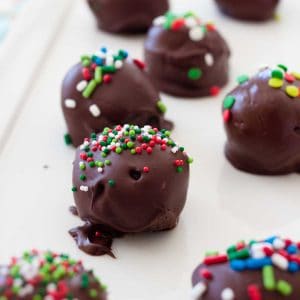 2. Peppermint Bark Cookies
My kids loved being in complete control of the baking of these adorable peppermint bark cookies.
The white chocolate frosted top is the perfect glue for all the festive candies they want to use.
Chocolate Peppermint Bark Cookies
These adorable and fun chocolate peppermint bark cookies are so fun to bake with kids. Let them decorate each one with a mix of fun candy toppings.
GET THE RECIPE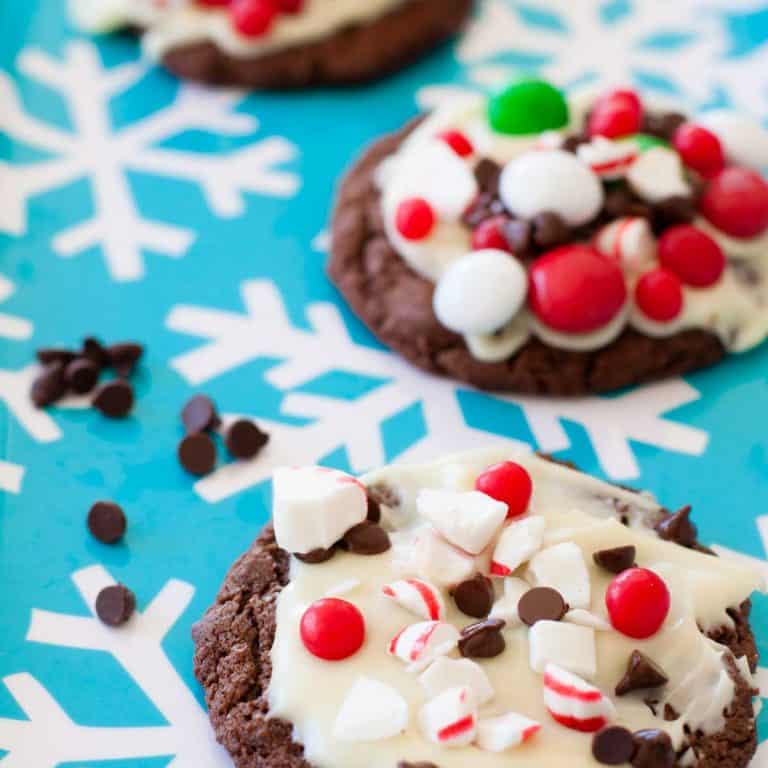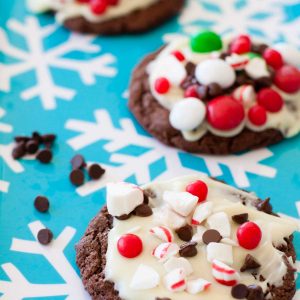 3. Christmas Crack a.k.a. Saltine Cracker Toffee
These saltine cracker cookies are so easy to make with almost no prep.
They are better without sprinkles, so this would be one time you could convince your kids to leave the candies aside.
Saltine Cracker Toffee
Christmas Crack is a classic Christmas cookie tray treat that is super easy and only takes a few minutes of prep work to bake. It is the most addictive sweet at the holidays and your holiday cookie offering will disappear in moments. No one can resist that crispy, buttery cracker toffee topped with creamy milk chocolate.
GET THE RECIPE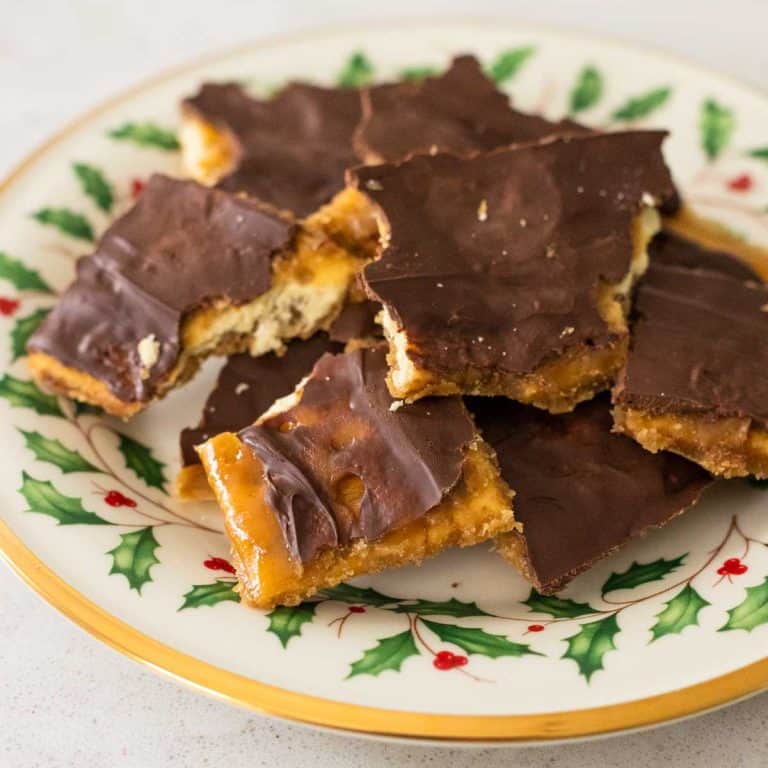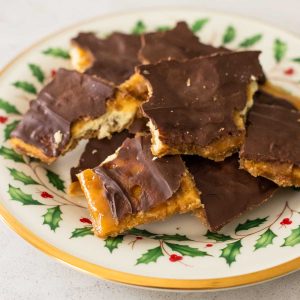 4. Sugar Cookies
Sugar cookies and Christmas go hand-in-hand. For many families, this is the one cookie they imagine when baking with kids.
While sugar cookies can be a lot of work if you make them from scratch all in one day, I have so many easy shortcuts for baking sugar cookies with kids to make this a fun and memorable part of your holiday season.
You could use prepared sugar cookie dough from the store or my from-scratch sugar cookie recipe made in advance.
Cut Out Sugar Cookies
This is the best cut out sugar cookies recipe because they make the perfect blank canvas for your creative designs. You can decorate them to match any season or celebration during the year. Try them with a simple cookie glaze or spread your favorite frosting over them and top with sprinkles for a special treat your family will love.
GET THE RECIPE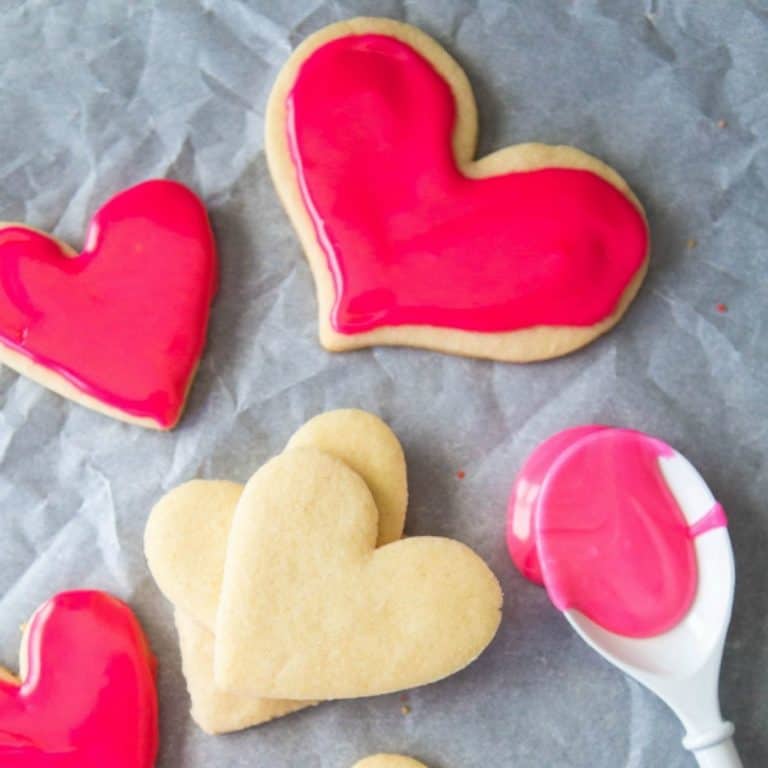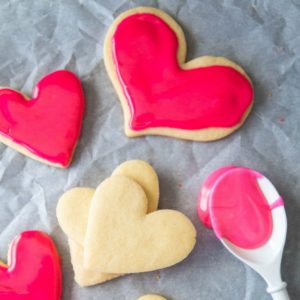 5. Gingerbread Cookie Cut Outs
Just like the sugar cookies, if your kids want to bake gingerbread cookies, you could use store bought cookie dough or my from-scratch gingerbread cookie recipe and one of these easy frosting recipes.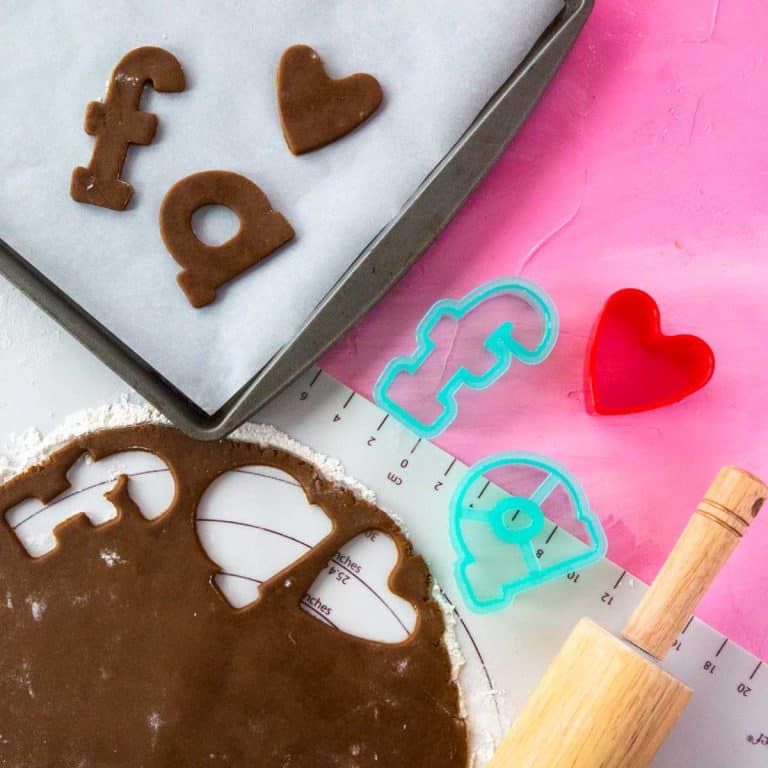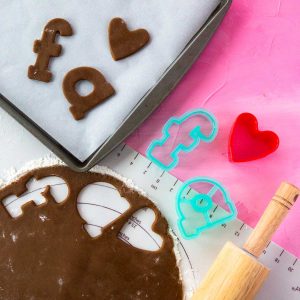 6. Peanut Blossoms
Use store bought dough mix or my from scratch peanut butter cookie and chocolate kisses candies.
Easy Peanut Butter Blossoms
This classic peanut butter blossoms recipe is an essential cookie for every baker. The soft and chewy peanut butter cookie base is topped with a sweet chocolate Hershey Kiss. Perfect for Christmas or baking all year round.
GET THE RECIPE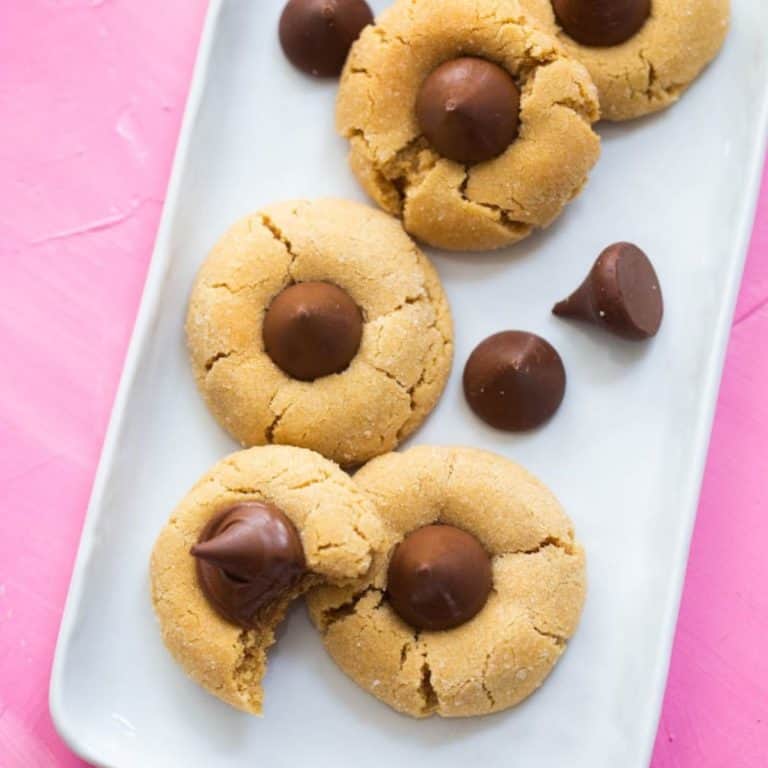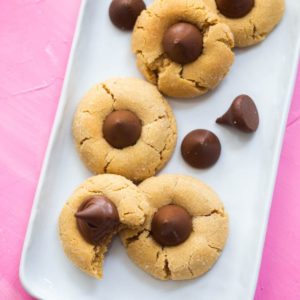 7. M&M Cookies
Fest M&M candies make the cutest cookie on a cookie tray without any decorating work.
I mixed red, green, white, and pink M&Ms for these M&M cookies with cornflakes and oats.
Festive M&M Cookies
Adorably festive and perfectly crunchy, these delicious M&M cookies have cornflakes and oats for a wonderful texture. Mix and match the colors of candies for any holiday. Bake them ahead and freeze for easy entertaining later.
GET THE RECIPE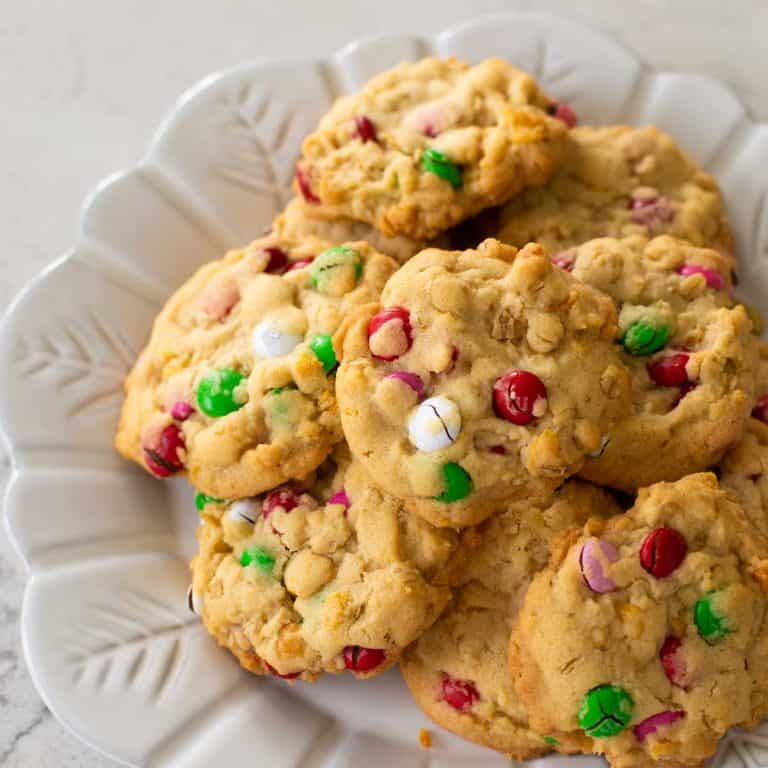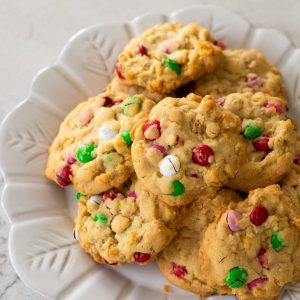 8. Mexican Hot Chocolate Cookies
These Mexican hot chocolate cookies are one of the most popular cookie recipes on my site.
They start as chocolate cookie dough balls and then get rolled in a cinnamon sugar mix for a sweet and spicy crackle texture.
Mexican Hot Chocolate Cookies
These sweet and spicy cookies are an awesome addition to your holiday cookie tray. The kicked-up cayenne powder adds a spicy touch to your sweets.
GET THE RECIPE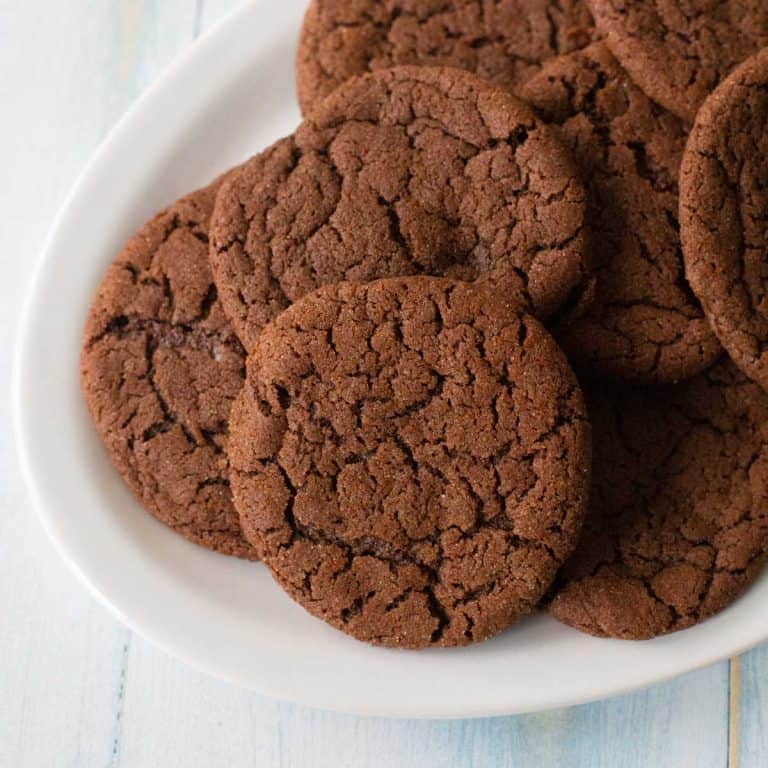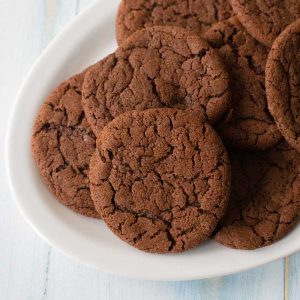 9. Chocolate Chip Walnut Cookies
Good old fashioned chocolate chip walnut cookies may not look super festive on the surface but are guaranteed to disappear from your cookie tray quickly.
If your kids wanted to up the holiday factor, you could substitute festive chips for the chocolate chips or drizzle the cookies with melted chocolate and add sprinkles.
The best part? This recipe can be prepped into cookie dough balls in advance and baked straight from the freezer!
Chocolate Chip Walnut Cookies
These amazing chocolate chip walnut cookies are based on the DoubleTree cookie recipe and can be prepped for making a small batch of chocolate chip cookies direct from the freezer.
GET THE RECIPE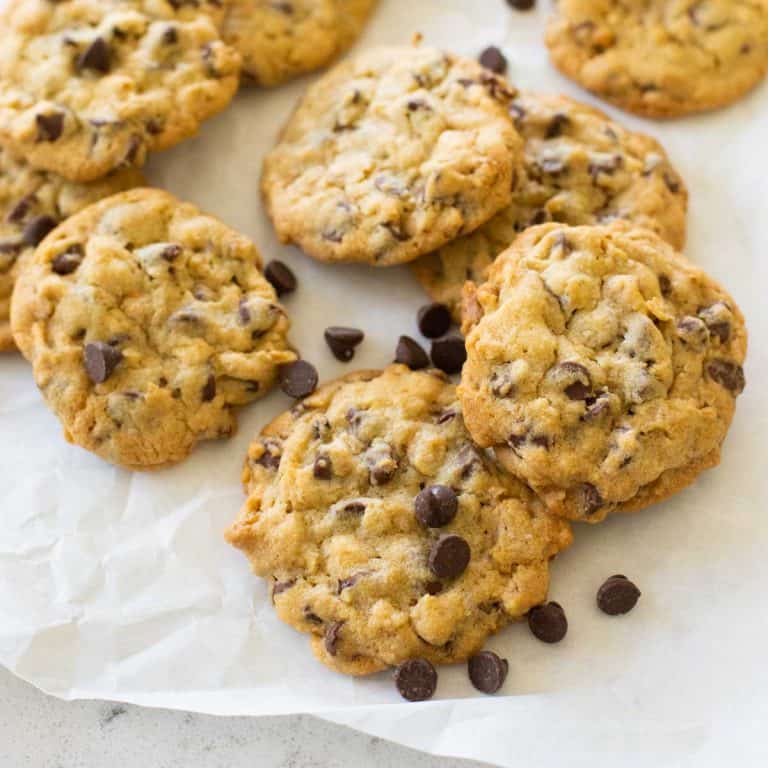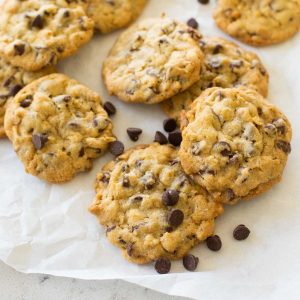 10. Peanut Butter Sandwich Cookies
Peanut butter sandwich cookies with crunch peanuts and a creamy peanut butter filling are a wonderful accent to all the chocolate you find on most Christmas cookie platters.
You could bake large sandwich cookies or bite-sized ones if you plan to mix and match them with other Christmas cookies.
Peanut Butter Cookie Sandwiches
Thin and crunchy peanut butter cookies are filled with a sweet peanut butter frosting and turned into the tastiest cookie sandwiches you've ever had! Don't forget a tall glass of milk to go with them. Adapted from The Great Minnesota Cookie Book.
GET THE RECIPE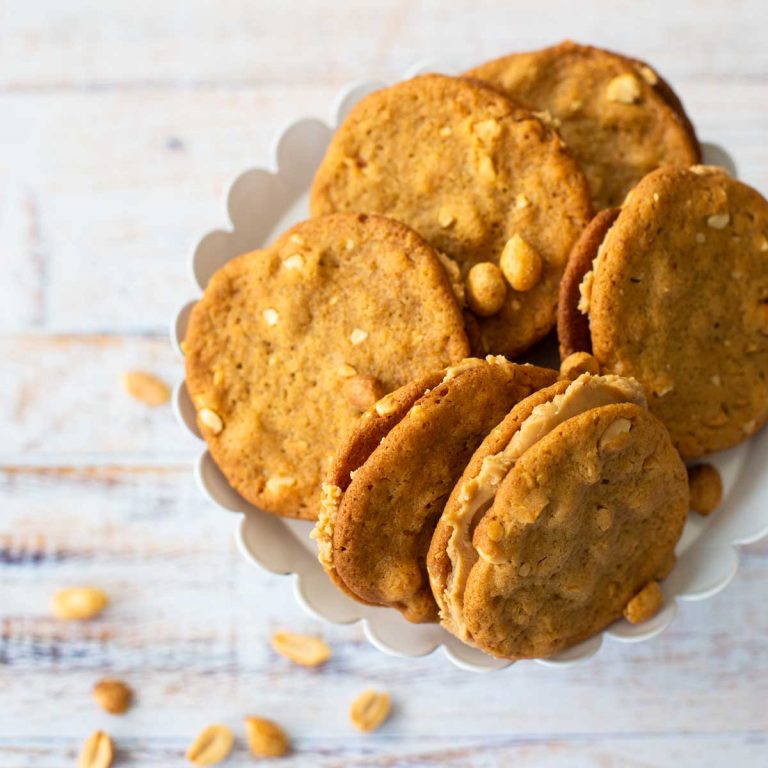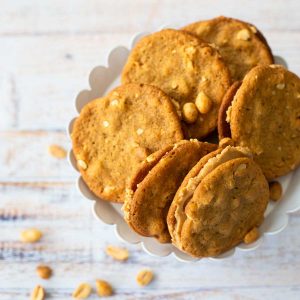 More Baking Recipes for Kids
And if you want even more easy baking recipes for kids, don't miss The Ultimate Kids' Baking Book, it is filled with 60 fun and festive recipes for kids to bake all year long.
From New Years and Valentine's Day to Easter and Halloween, your kids will enjoy festive baking every month of the year!