Need a great summer vacation idea for the kids? Join the Peanut Blossom Christmas in July party and have a chilly day of fun that beats the heat.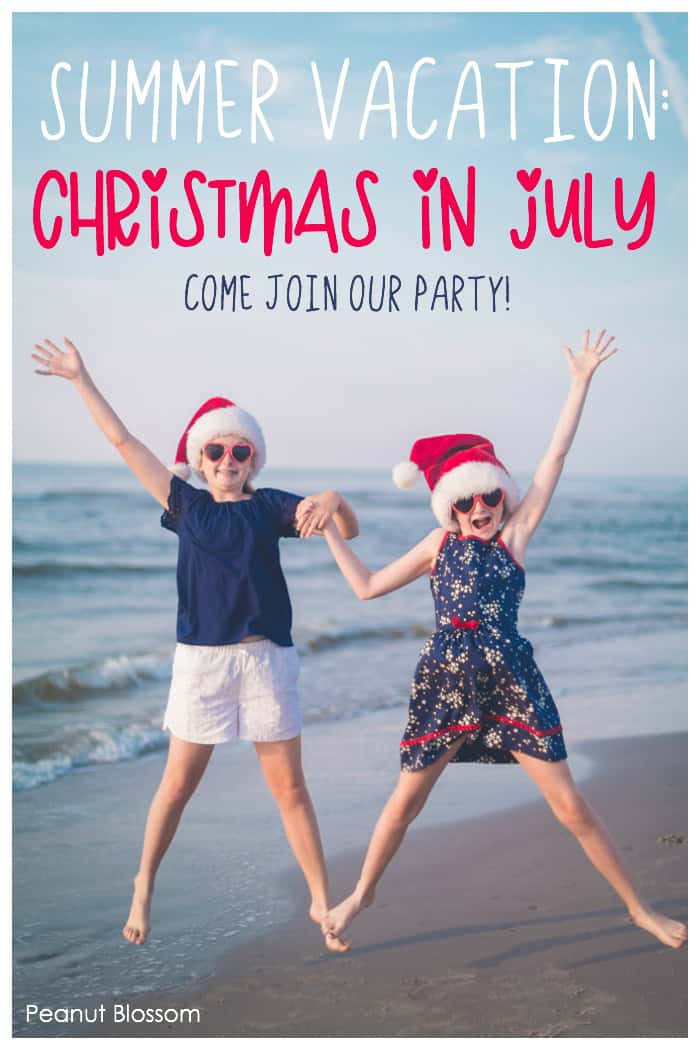 Just when we want to enjoy the most festive time of year, December arrives totally jam packed with big school tests, class concerts, cold & flu season down days, after school activities, and parties for every combination of groups under the sun.
Every year I find myself bemoaning just how quickly the Christmas season flies by and how few of the things I really want to do we can actually squeeze into our schedule.
Every mom knows how frantic the end of the year can feel. So many of our favorite parts get lost in the shuffle or rescheduled altogether in favor of a restful evening to just catch our breath. We end up feeling like we're living in full-on survival mode.
This summer, I'm taking back the best bits of Christmas fun.
During this slower season with endless days of kids at home, I'm scheduling a Christmas in July Party day for my girls and I to enjoy together.
And we want to invite you to join in the fun!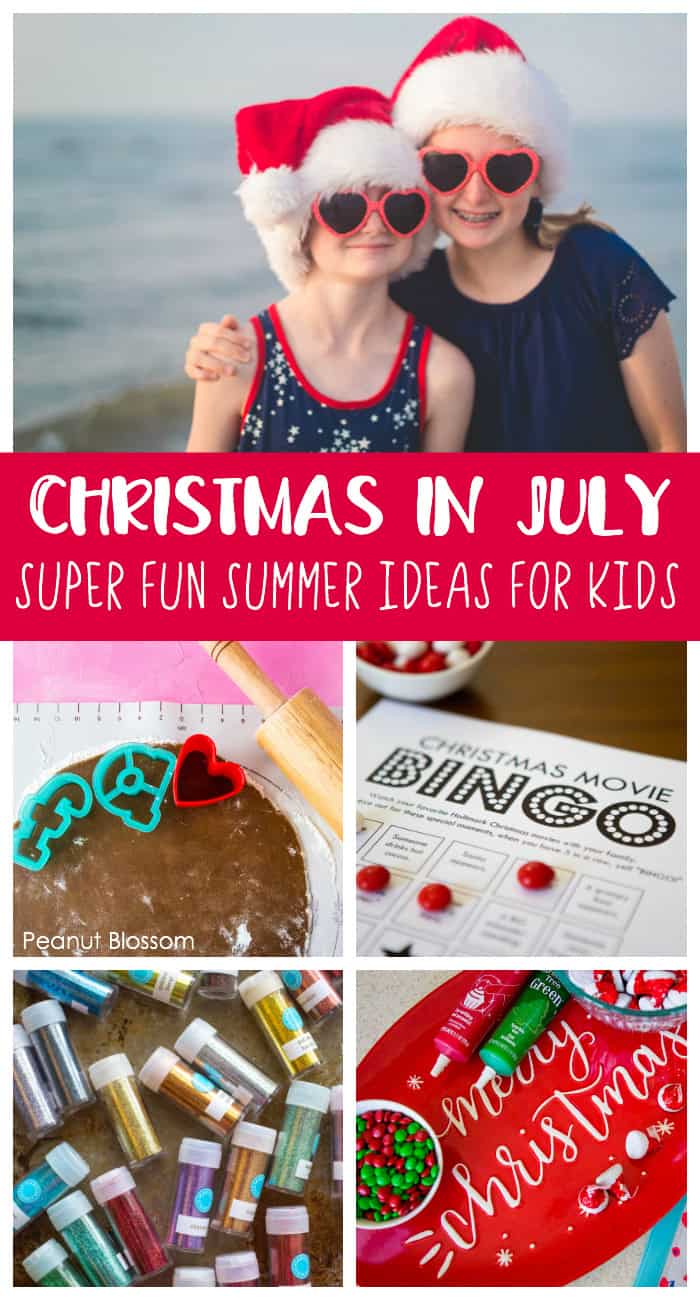 The BEST-EVER Christmas in July Party Guide:
Starting Monday, July 15, I'm going to be sharing a FREE Christmas in July Party Day guide as a special treat for my email subscribers. Are you on the list??
You don't want to miss out on the fun we've got planned:
GET ON THE LIST
When you join my free email list, you'll receive five simple emails with everything you need to host your very own awesome Christmas in July day of fun. You can choose to break each activity up and do it over the course of several days or host one epic Christmas in July party on July 25th.
I'm going to outline every easy trick I have for making the most of this fun summer activity with your kids:
Christmas cookie recipes that freeze well so you can bake now and enjoy later
Fun Christmas movies to watch this summer with the kids (OR Set your DVR and record one of the awesome Hallmark movies airing this week and save it for when you want to host your party! We're SO excited for Christmas Camp which airs this coming Thursday evening.)
A Christmas in July playlist with music that is fun to enjoy now in the warm months
And so much more!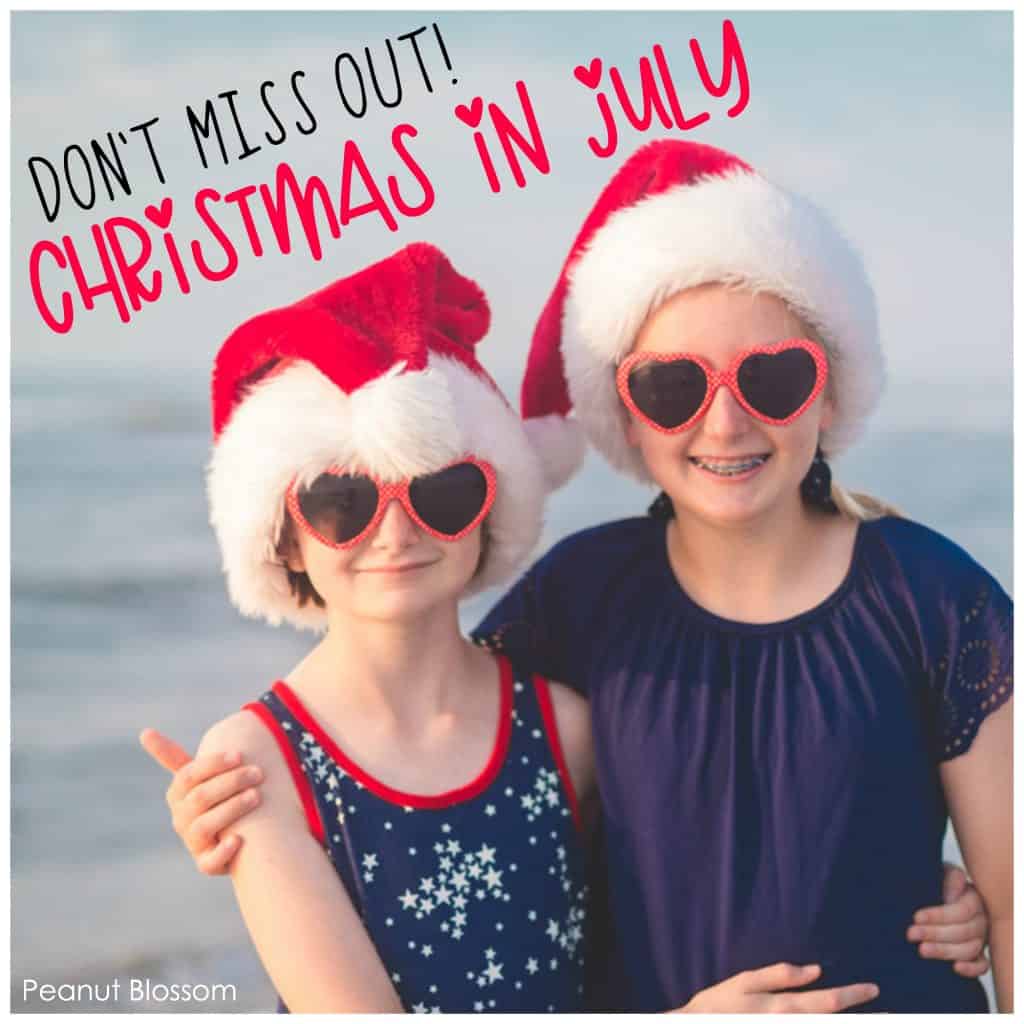 The very first email will be sent on the morning of Monday, July 15 and the last one with a recap will go out on Friday, July 19.
To get this FREE Christmas in July Party Guide, you need to join my email newsletter before the last email is sent. Or, you'll have to wait till next summer! Don't miss out on the summer vacation fun, get on the list now:
SEND ME THE CHRISTMAS FUN!
Looking for more festive fun while you wait for your Christmas in July party guide to arrive?
So excited you can hardly take it? Here's what you can do while you wait for the Christmas in July party guide to arrive:
DVR a Christmas movie from Hallmark this week while their Christmas in July festival is still running. (If you don't have a DVR or Hallmark Channel, no worries! I'll be sharing alternative movie ideas for you.)
Stock up on the pantry ingredients for the best-ever gingerbread cookies.
Get inspired by my Everything Christmas Pinterest boards.
Follow along on Instagram where I'll be sharing peeks into our party live!
Chat with you soon! So excited to party with you,