Need a great summer vacation idea for the kids? Join the Peanut Blossom Christmas in July party and have a chilly day of fun that beats the heat.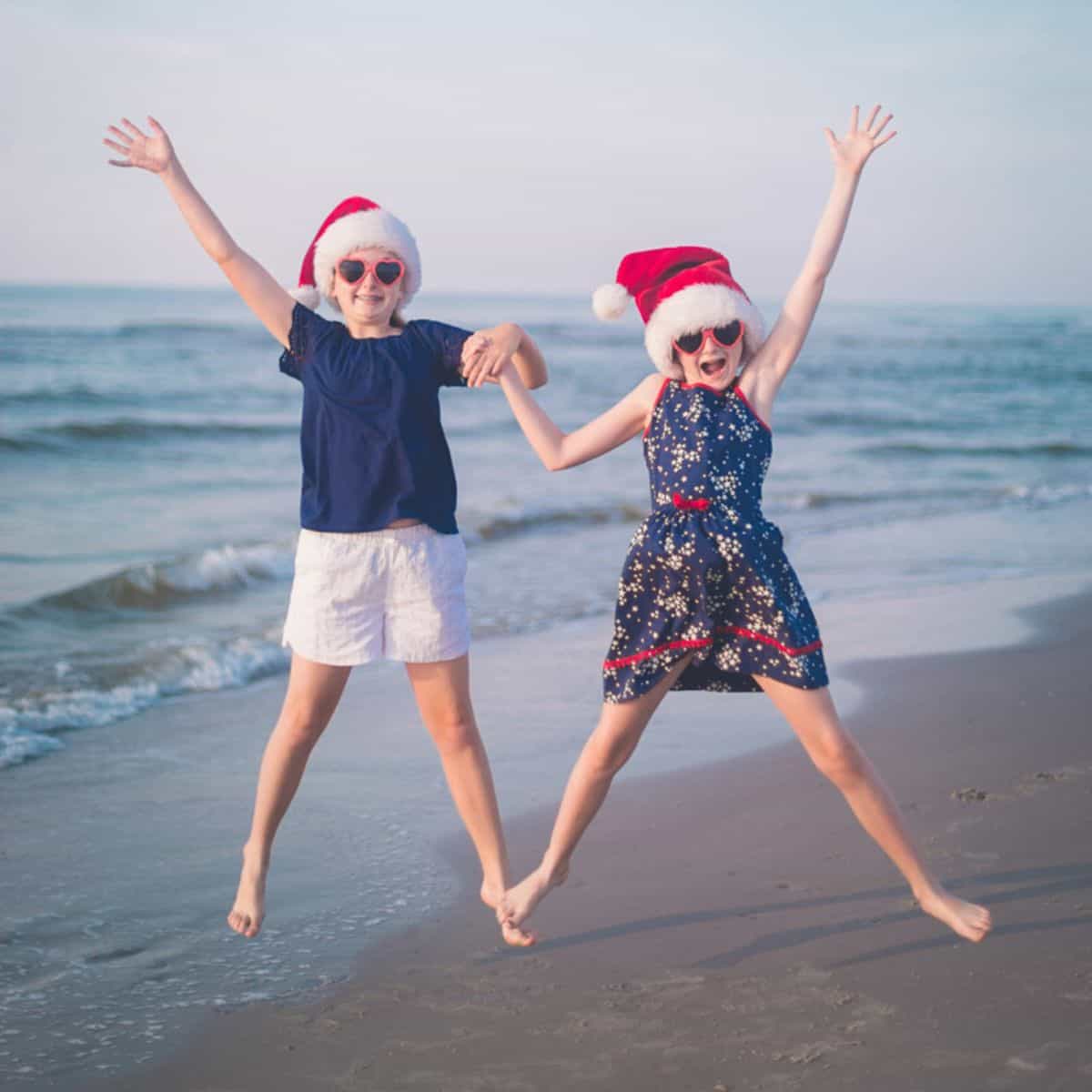 Just when we want to enjoy the most festive time of year, December arrives totally jam packed with big school tests, class concerts, cold & flu season down days, after school activities, and parties for every combination of groups under the sun.
Every year I find myself bemoaning just how quickly the Christmas season flies by and how few of the things I really want to do we can actually squeeze into our schedule.
Every mom knows how frantic the end of the year can feel. So many of our favorite parts get lost in the shuffle or rescheduled altogether in favor of a restful evening to just catch our breath. We end up feeling like we're living in full-on survival mode.
This summer, I'm taking back the best bits of Christmas fun.
During this slower season with endless days of kids at home, I'm scheduling a Christmas in July Party day for my girls and I to enjoy together.
And we want to invite you to join in the fun!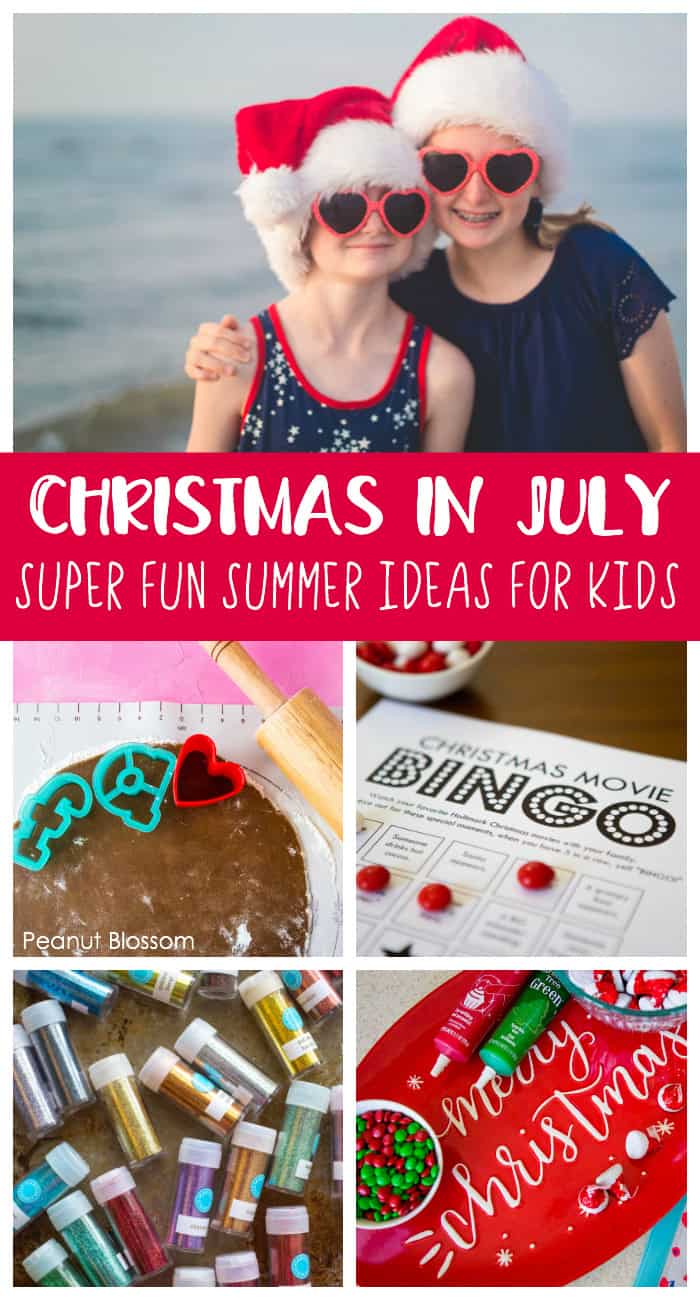 If you want to plan your own festive day during summer break, here are the top 5 ways to celebrate Christmas in July with your kids:
1. Bake Christmas Cookies You Can Freeze
Spend a day baking Christmas cookie recipes that freeze well so you can do the work now and enjoy eating them later:
2. Watch Christmas Movies
Watch Christmas movies with the kids (OR Set your DVR and record one of the awesome Hallmark movies airing this week and save it for when you want to host your party! We're SO excited for Christmas Camp.)
Print our favorite Christmas Movie Bingo game to play while you watch and mix up some hot cocoa to sip:
Want to keep your hands busy while watching a movie marathon??
How about working on a Christmas puzzle together?
3. Turn Up the Holiday Tunes
Listen to your favorite Christmas songs or queue up the Christmas in July playlist I created for you with music that is fun to enjoy now in the warm months:
4. Jump Start Your Christmas Crafts
Plan to make some Christmas crafts now so they're ready for decorating in November.
These easy Christmas ornaments would be fun to make in batches while you watch a movie:
Or you could get a jump on these memorable Christmas crafts. I pull mine out every year:
5. Enjoy a Christmas Book
If December gets too busy for you to read, why not curl up now with a sweet festive tale? These fun Christmas books for women are a hit with my book club: