All the DIY Christmas ornaments ideas you need this holiday, right here! We decorated our tree with 100% handmade ornaments for a warm and personal holiday season.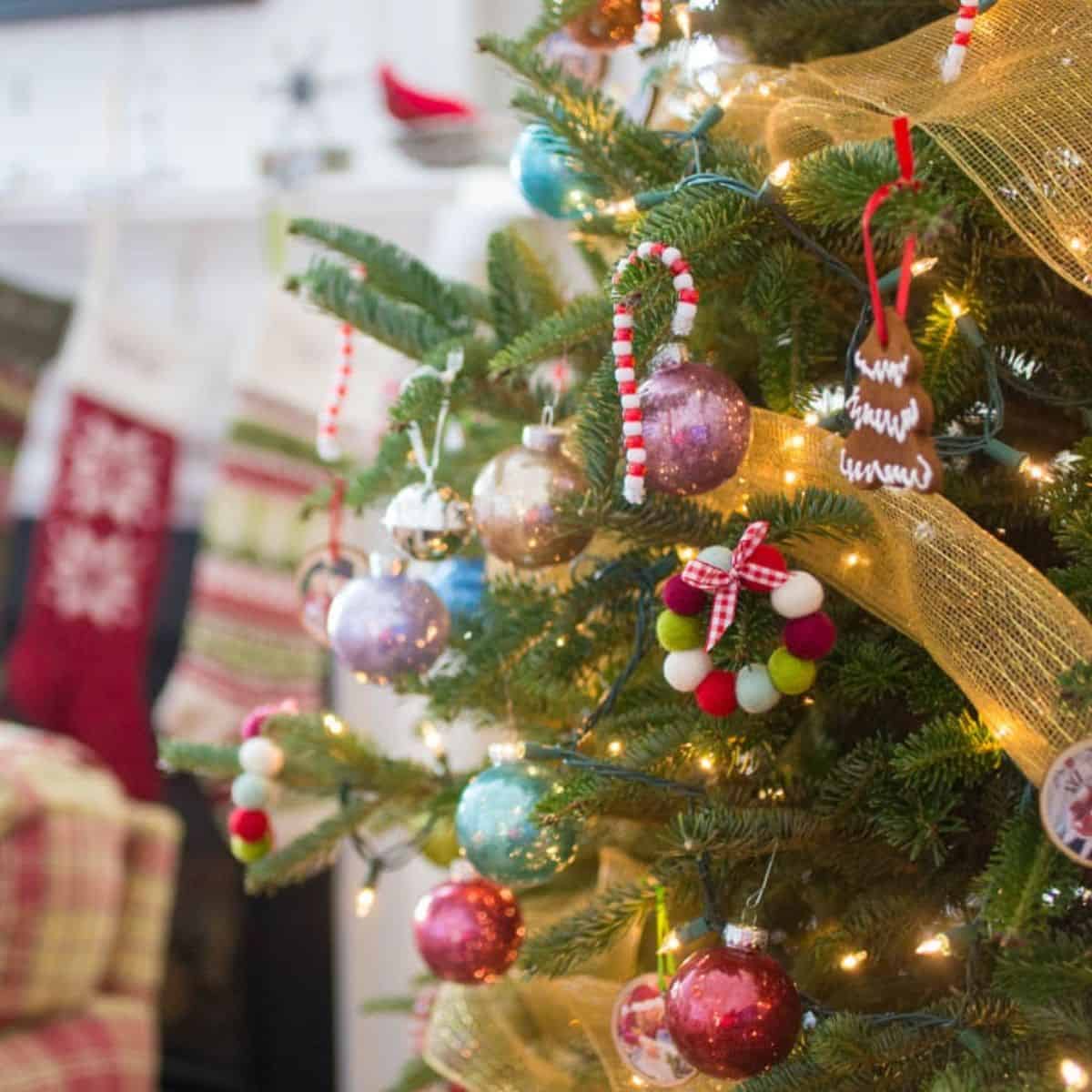 What is your personal Christmas tree style? Is it all Martha Stewart perfectly coordinated or is it a lovely mishmash of kid made creations from school?
Our family was all about our wild, mismatched store-bought ornaments collected over the years hung on a sparkly, perfectly ramrod straight artificial tree.
Until this year.
I'm so excited to share with you our homemade Christmas ornaments project!
[adthrive-in-post-video-player video-id="d2C8EDnB" upload-date="2018-07-25T17:36:52.000Z" name="15 Homemade Christmas Ornaments You'll Actually Want to Hang" description="15 fun and simple handmade Christmas ornaments to make with your kids this Christmas season."]
Jump to:
Why Make Homemade Ornaments?
When we got our very first real Christmas tree, I thought about how the tree farmers have been planning and caring for our tree for 7 - 12 years (and how they care for each of their trees) before it made it's way to our living room.
The care and dedication they put into growing our tree inspired me to try making my first set of handmade Christmas ornaments to go with our "handmade" tree.
Can DIY Christmas Ornaments Look Good?
I feel like handmade Christmas ornaments can get a bad rap.
While kid-made ornaments have a special place in a Mommy's heart, I wanted ornaments that looked classy and elegant but were still super easy to make.
I scoured the internet for ideas and found 6 styles to make for our own tree and another lovely 9 options I'd be just as proud to hang on my tree.
The girls and I have been busy Christmas elves since mid-September and were so excited to finally hang our masterpieces on the gorgeous Christmas tree we brought home.
More Christmas Home Ideas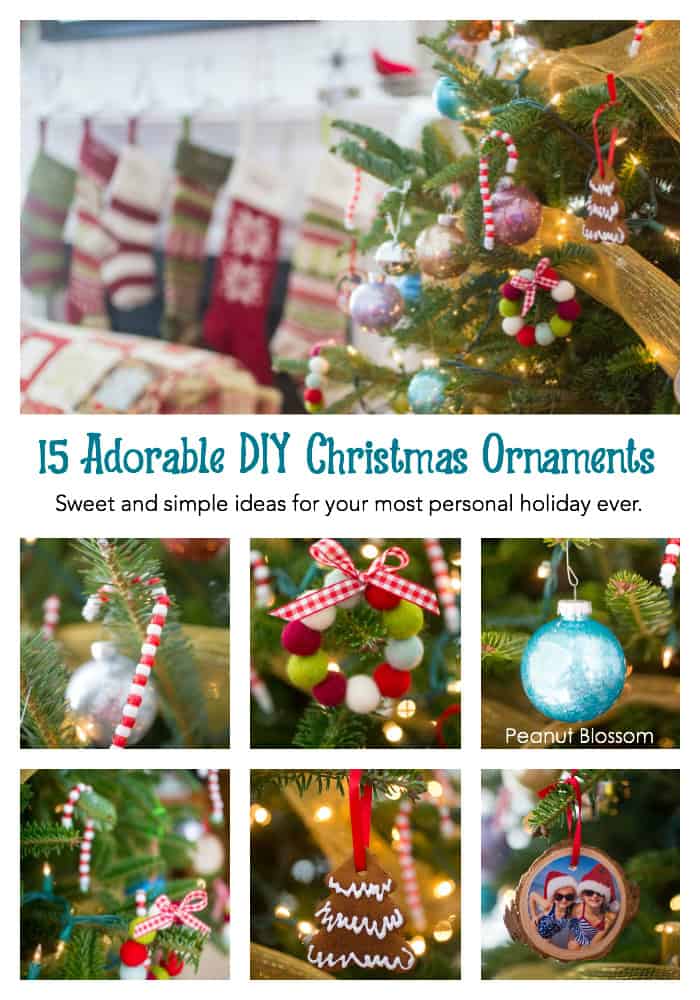 Once I got started looking for ideas, I kept finding more and more. If this list isn't long enough, you may want to check out my friend Maggie's amazing Christmas Ornaments Book. It has 30 ideas that are perfect for doing with your kids and all the instructions come in worksheet form.