Love those adorable handmade felt balls you see on Etsy? Use them to make these super cute felt balls wreaths Christmas ornaments for a warm and cozy holiday. If you love DIY Christmas ornaments, don't miss our rainbow glitter ornaments here!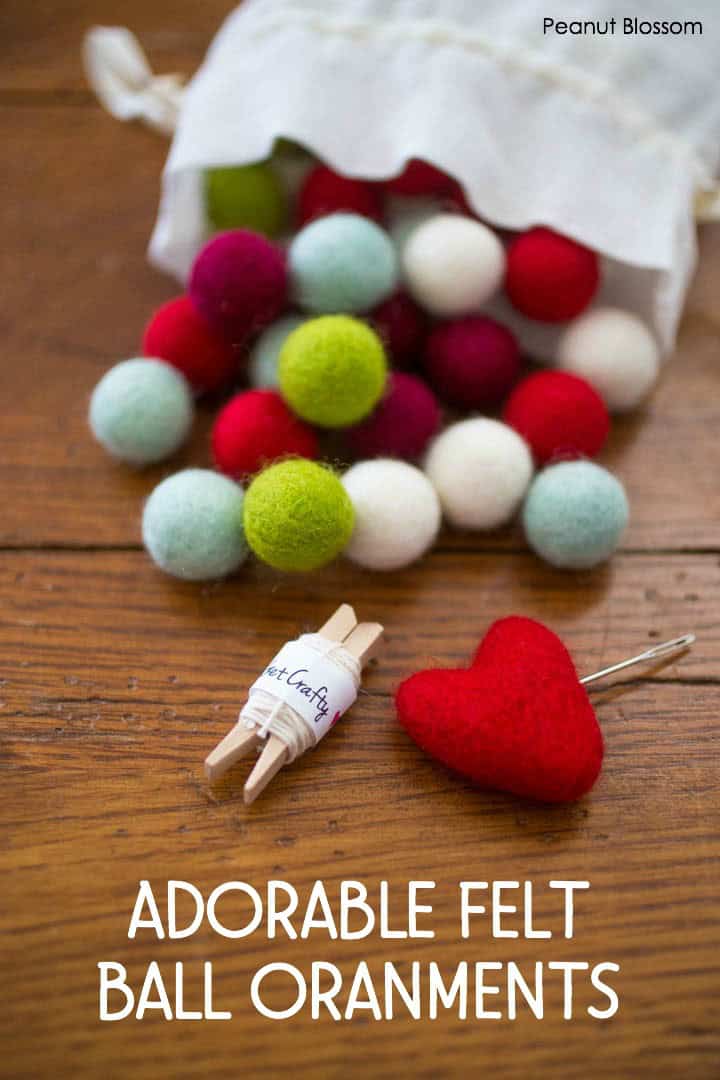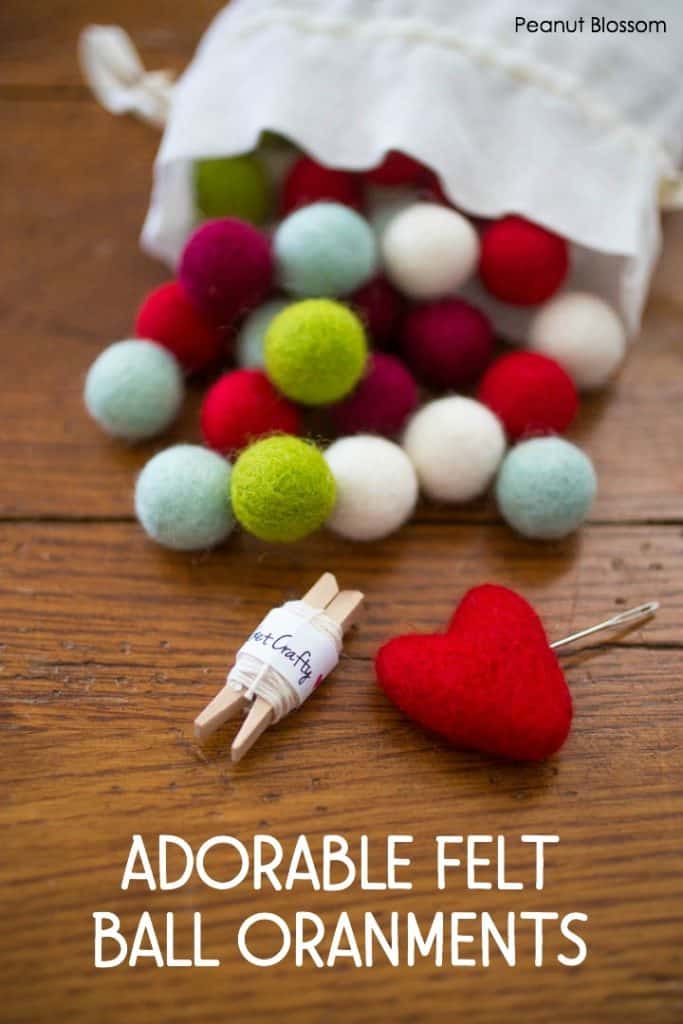 I love glitter and shine as much as a 7 year old girl but there is just something to be said about a warm and cozy theme for Christmas decor. While researching DIY Christmas ornament ideas, I stumbled across these handmade wool felt balls over on Etsy and became immediately obsessed.
Claudia at CraftyWoolFelt offers dozens of color combinations for the most precious handmade wool felt balls you've ever seen. I reached out to Claudia because I thought I wanted to make a handmade felt ball garland but for the size of Christmas tree I have planned, I needed way too many felt balls for my budget.
She sent me a sample photo of how you can turn these cuties into little country felt ball wreaths with a sweet little bow to use as a Christmas ornament instead. I was immediately hooked.
For each set of 50 felt balls you can make 5 felt ball wreath ornaments with 10 balls each. They are the perfect little size to use as an ornament or even a personal gift topper for a hostess or special lady in your life.

I ordered two sets of the Icy Christmas Wool Felt Balls and they each came with a little spool of special thread, a handmade wool felt heart (swoon!), and a large eyed needle.
I simply threaded the needle and pierced it through the center of each wool felt ball. Once I had 10 felt balls in place, I snipped the thread leaving enough extra to tie it off. Tightly knot the thread so there is no gap between the felt balls and the wreath shape is nice and secure.
Then I bought a little spool of country gingham red ribbon at Michael's and just tied a little bow at the top for good measure.
A Christmas tree hook would easily slip into the ribbon of the bow, but I might hang them by red and white striped twine instead. I haven't decided yet since our tree is still a few weeks away from arriving.

You can customize these little wreaths for any number of color palettes. I loved her grey, cream, red, and green Christmas mix, too!
And if you have any questions about it, Claudia was super prompt in her responses and so very helpful. That's my favorite part about shopping on Etsy -- chatting up the sellers who so love their products and are thrilled to help you pick just the right materials for your project.