Make these interactive chocolate peppermint bark cookies with your kids this holiday season. They will love personalizing each cookie with a custom creation.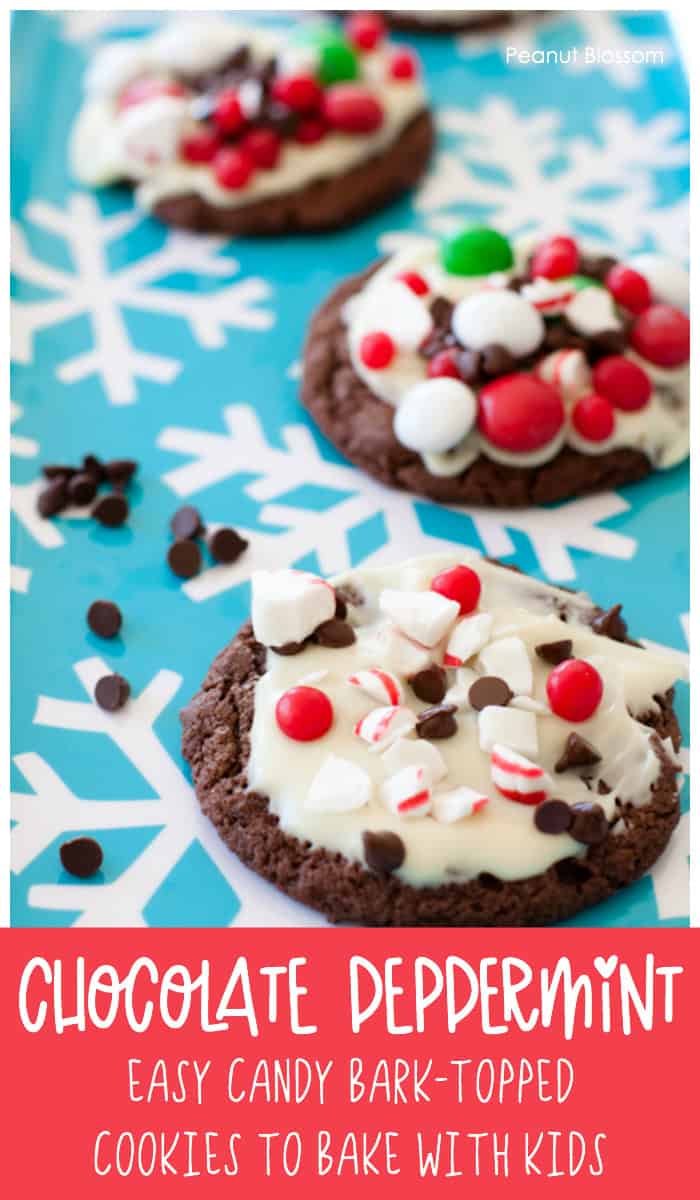 When we bought our new home this summer, I could not wait to get unsettled and use our new kitchen island for a big baking session with the girls. The Peanut knew that is exactly why we picked this house with this kitchen and she's been begging for cookies since the move.
I wanted our first baking session with Little Pea to be special. Normally, just the Peanut is my helper so it was a big deal that she had to share me. I wanted to choose a recipe that would give both girls something important they could do to help but also have something important to do individually so they both felt really involved.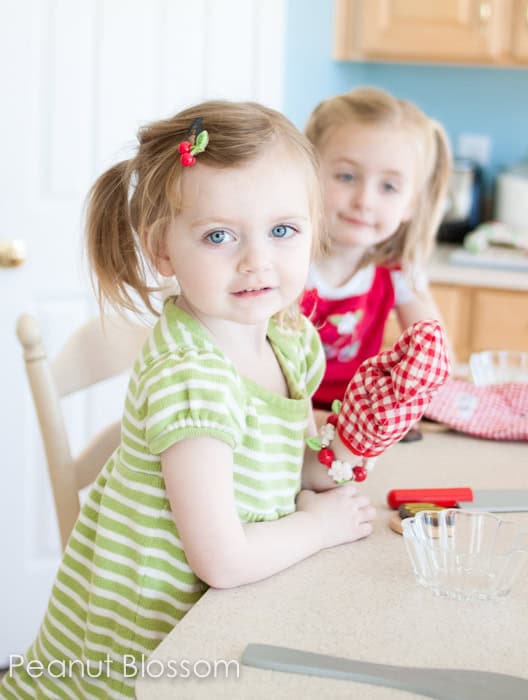 I decided to go with these peppermint candy bark cookies because they combine a cookie dough I know like the back of my hand but allowed for the girls to do some customized decorating on their own.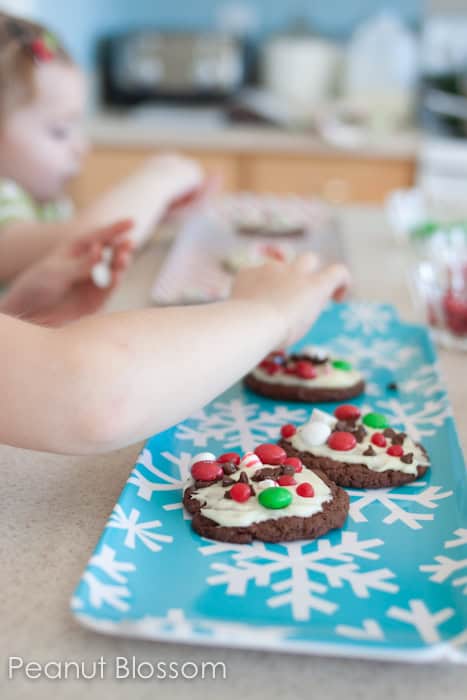 Little Pea was much more interested in eating the bowls full of M&Ms on their own rather than waiting to sprinkle them on top of her cookies: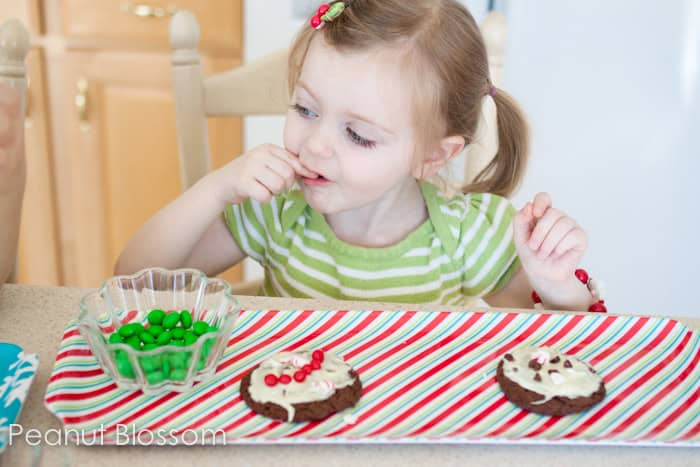 The Peanut decided to copy an idea we saw on Pinterest together and tried to decorate hers like a snowman's face using leftover candy corn from Halloween. I guess it's true that a super cute cookie tastes even better: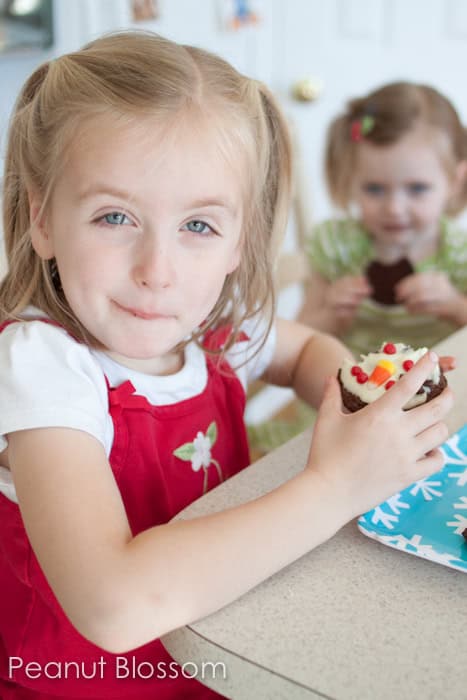 NOTE: I've found that kids tire quickly of decorating cookies. We discovered that 1 cookie sheet was plenty of fun for one session but I still started by making the entire batch of dough.
I simply baked 12 cookies for the girls on the day we wanted to play in the kitchen and then froze the remaining dough already prepared in cookie dough balls. We will enjoy the frozen dough balls with Ande's Candies pushed into the dough before baking next time.
You could also press peanut butter chunks or other candies of your choice into the chocolate cookie dough, it's a very versatile cookie recipe.
Just reduce the recipe for the frosting by half if you only plan to bake a few cookies in one session.

The best chocolate peppermint bark cookies to bake with kids:
Looking for more easy Christmas cookie ideas to bake with kids?
Holiday baking with kids is so fun, but it's a smart mom that picks an easy recipe to start with. Here are some of our very favorites: