Use these cold dips for parties to build an amazing snack board with fresh fruits and vegetables and your favorite crackers or breads. They're just as delicious on their own for an easy appetizer or snack to share.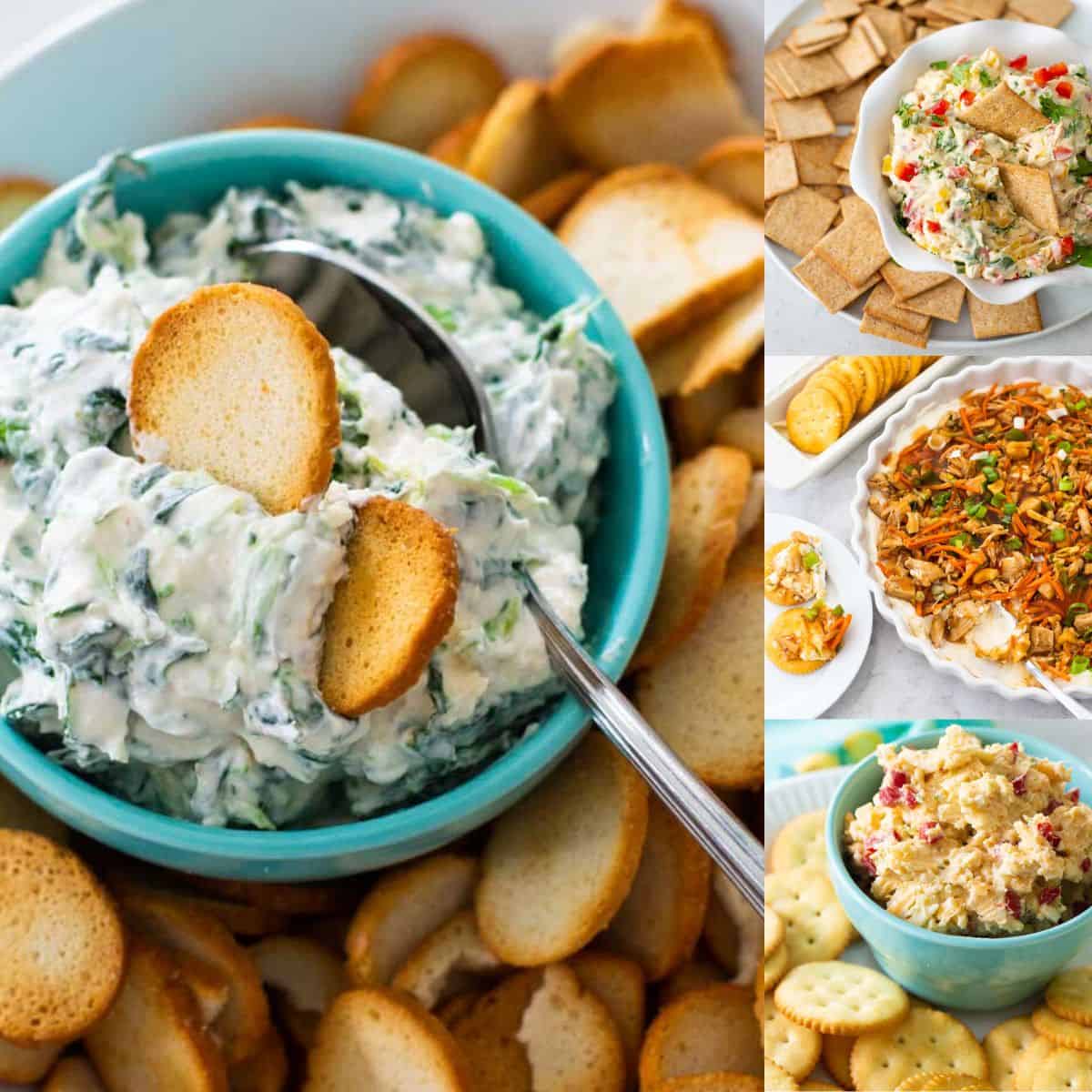 When I'm entertaining, I especially love to make cold dips for my parties because they can be prepped in advance and just hang out in the fridge until I'm ready to serve my guests.
Often, a cold dip will taste even better the next day because the flavors have mingled.
You can use a cold dip as the center of a snack board and display crackers, chips, or bread alongside fresh fruits and vegetables.
This is a budget-friendly way to use cheese or meat without having to use expensive pieces for your charcuterie platter.
Mix and match a savory cold dip with vegetables and chips alongside a sweet cold dip with fruit and cookies to give your guests even more easy options for nibbles.