Perfect for bringing to your next pot luck or for serving at your next party: This fantastic Tropical cheese and bacon dip has just 5 ingredients!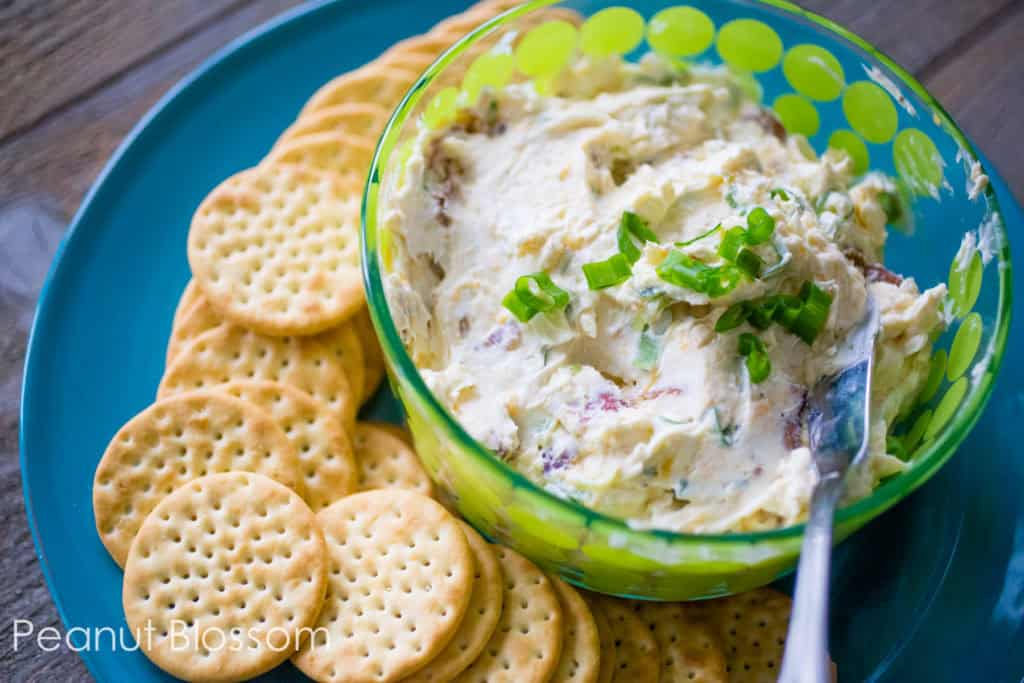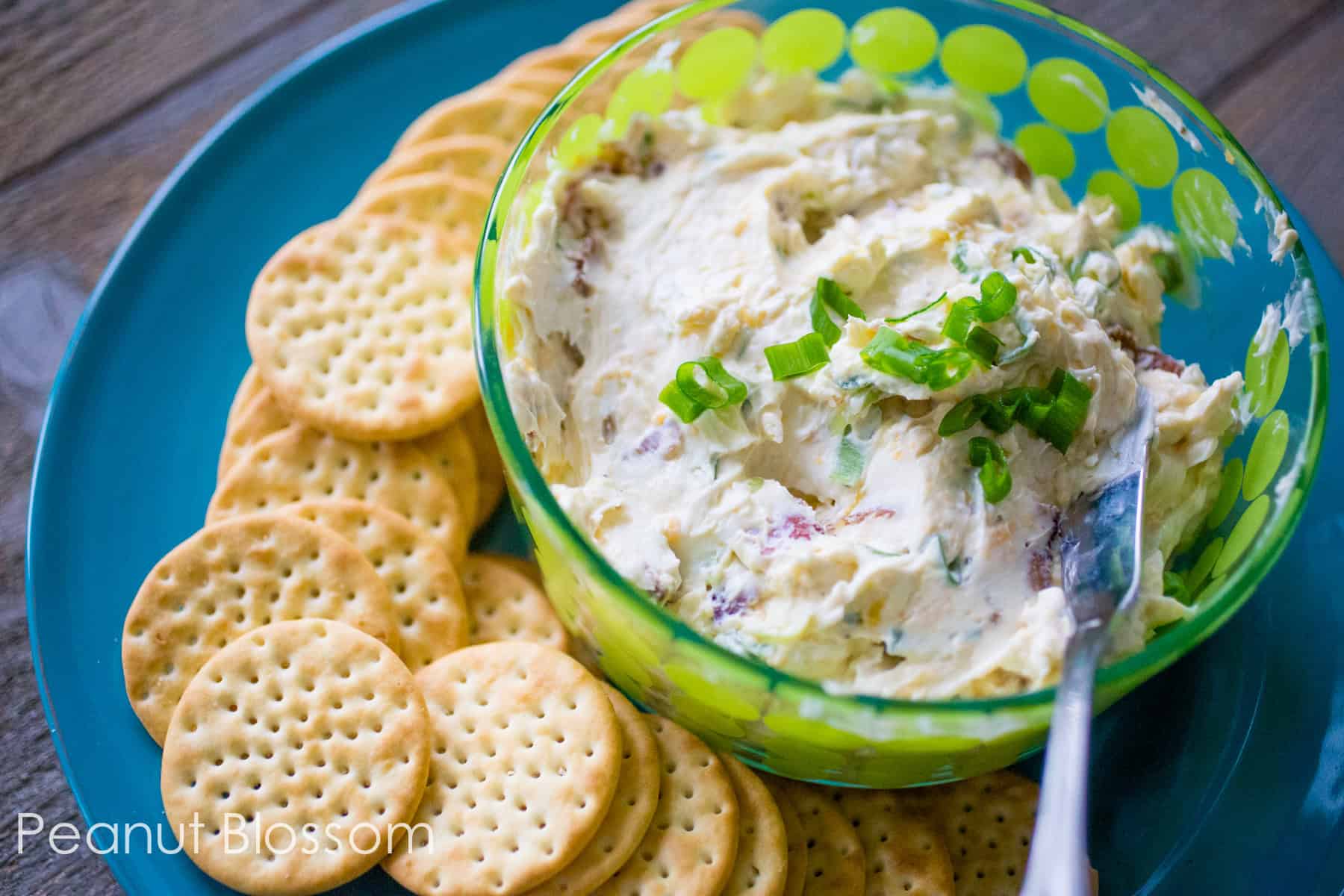 I am always on the lookout for new things to add to my potluck contribution rotation.
I love easy appetizers that travel well and are versatile with a wide range of menu items.
With all the parties and special events coming up over the next few months, now is the perfect time for testing out new recipes.
I particularly love making dips but they always seem to make more than my family will eat.
On top of that, my kids are always suspicious that there might be hidden things lurking inside, so making a dip for my potluck contribution lets me finally get a taste of the more grown up appetizers I love.
Since I can share it with friends, it doesn't go to waste! Win-win.
I was particularly drawn to this Tropical cheese and bacon dip I found on the Smucker's web site.
It features crumbled bacon, cheese, green onions, and the new Smucker's Fruit & Honey spread in Tropical flavor which is made from peaches and mangoes.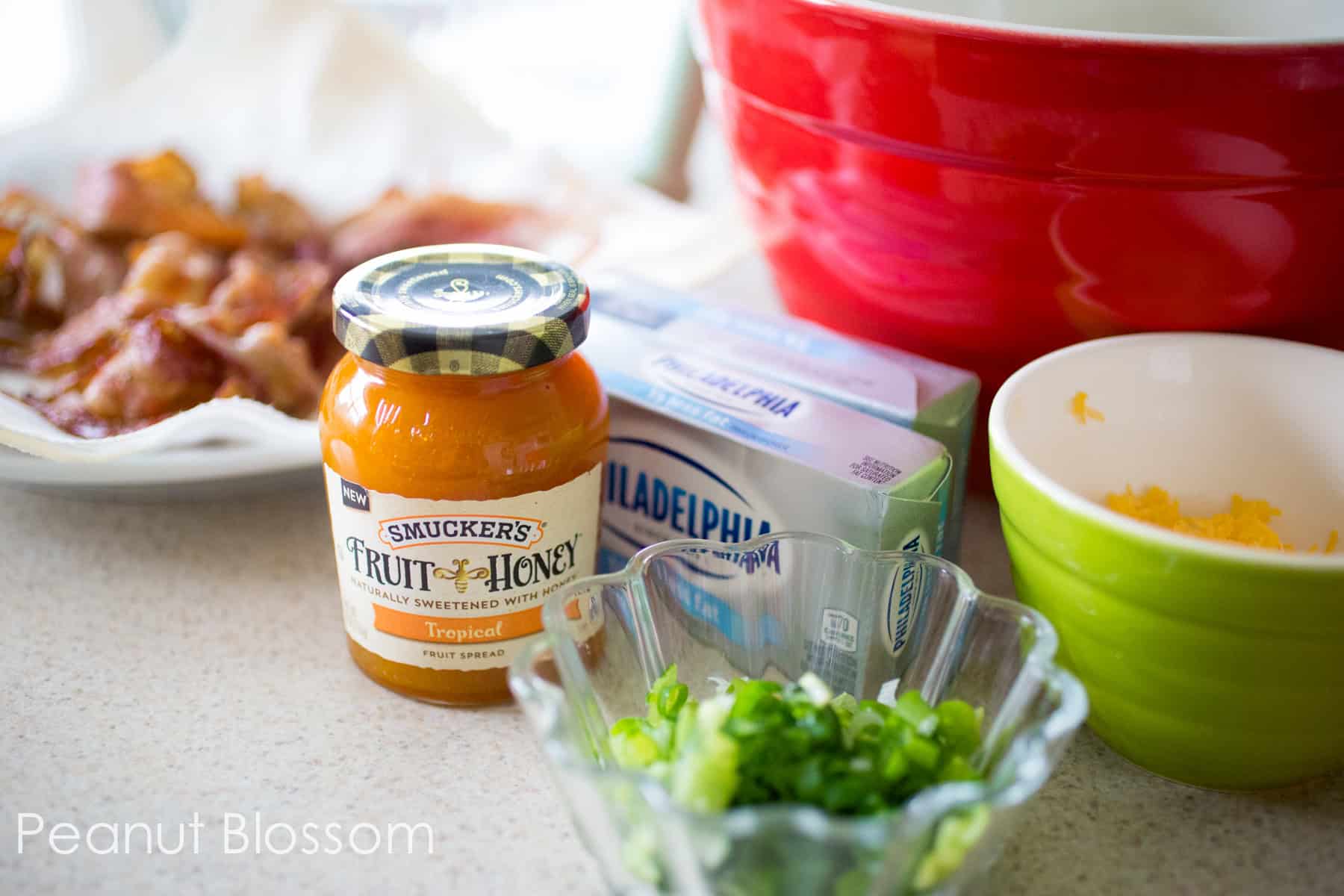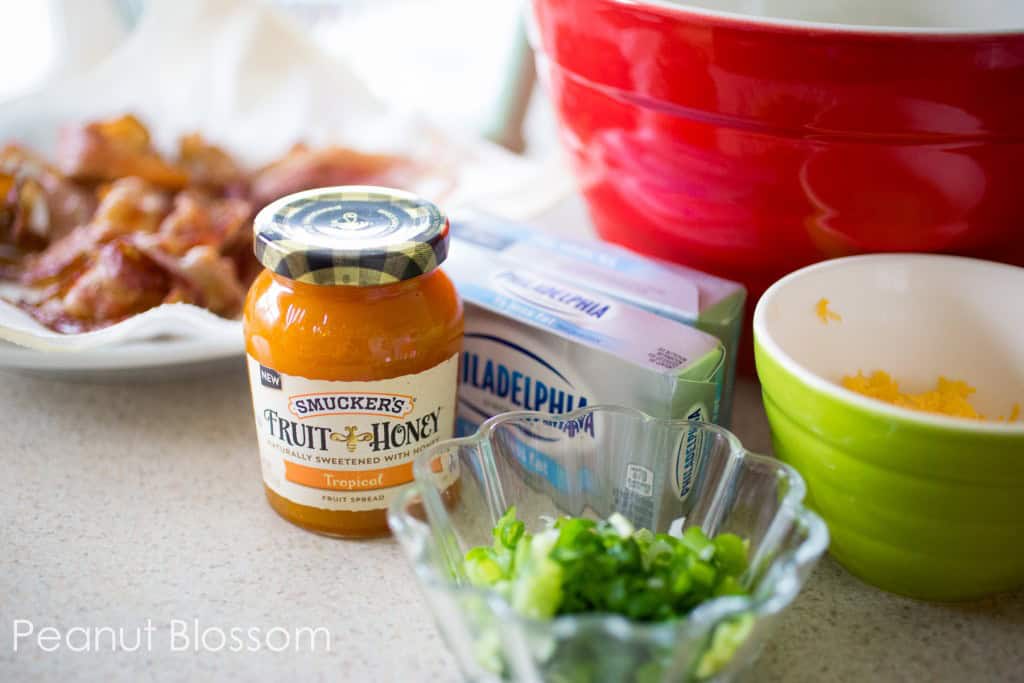 I debated all while making this recipe whether or not I should put a little fresh jalapeño in there.
I asked for some feedback from friends, and they responded they preferred it not spicy so I left it out.
Having tried it, I definitely think some jalapeño would be an amazing addition. Just know you're audience!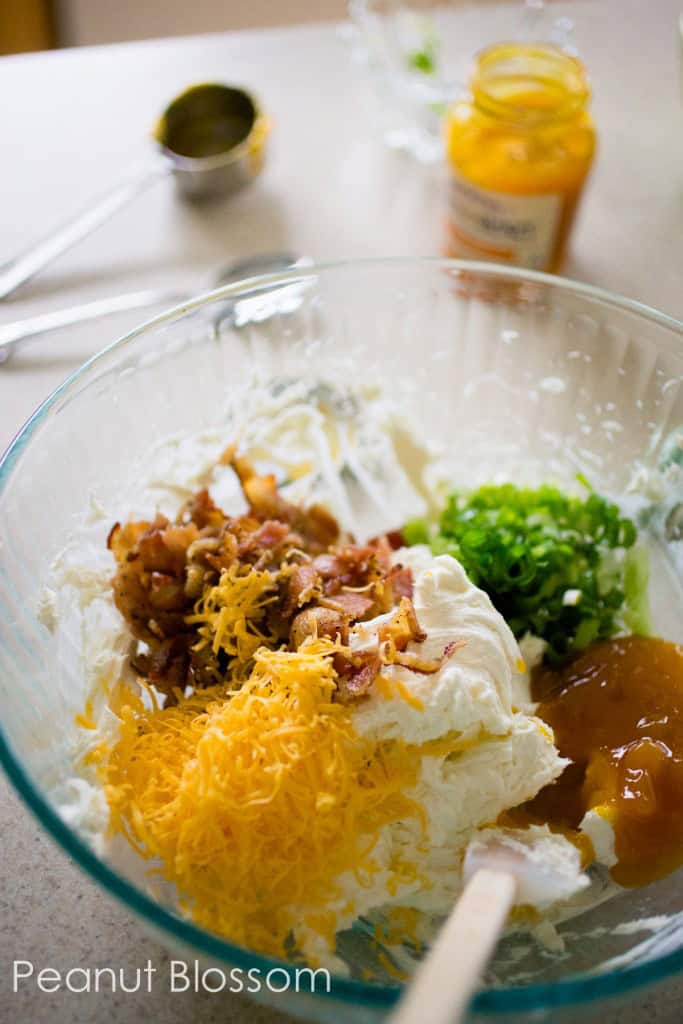 You simply dump the ingredients into a bowl, stir to combine, and let chill in the fridge to mingle.
It was super easy to pull together in just a few minutes.
In fact, check out just how easy here: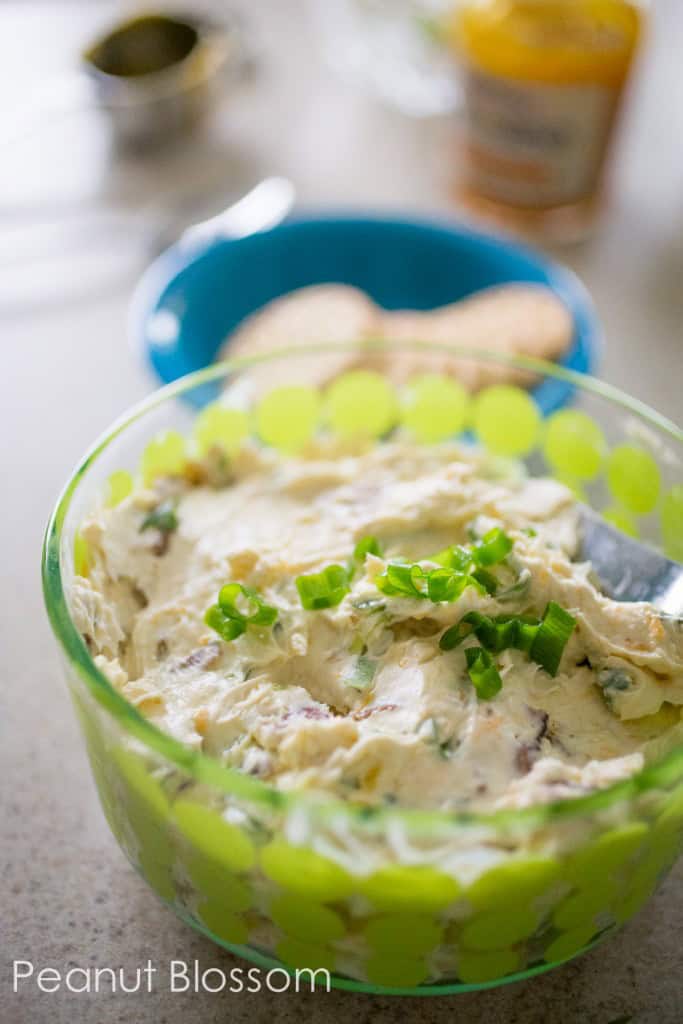 I sprinkled some fresh green onions over the top for garnish.
If you decide to use jalapeño, you might want to add a few slices of that for garnish as well so that people know it is spicy!
So the final verdict? YUM.
During the long grey drizzly winter months down here in the Carolinas, I love eating "Tropical" inspired foods.
The peppered bacon and the Tropical spread made a lovely combination.
I served it on simple buttery crackers but it would be delicious on fresh red pepper slices, too!