This easy poolside dip comes together in just minutes with a can of corn, whipped cream cheese, fresh bell pepper, onions, and jalapeno peppers. Serve it with butter crackers or a hearty wheat cracker like Wheat Thins or Triscuits.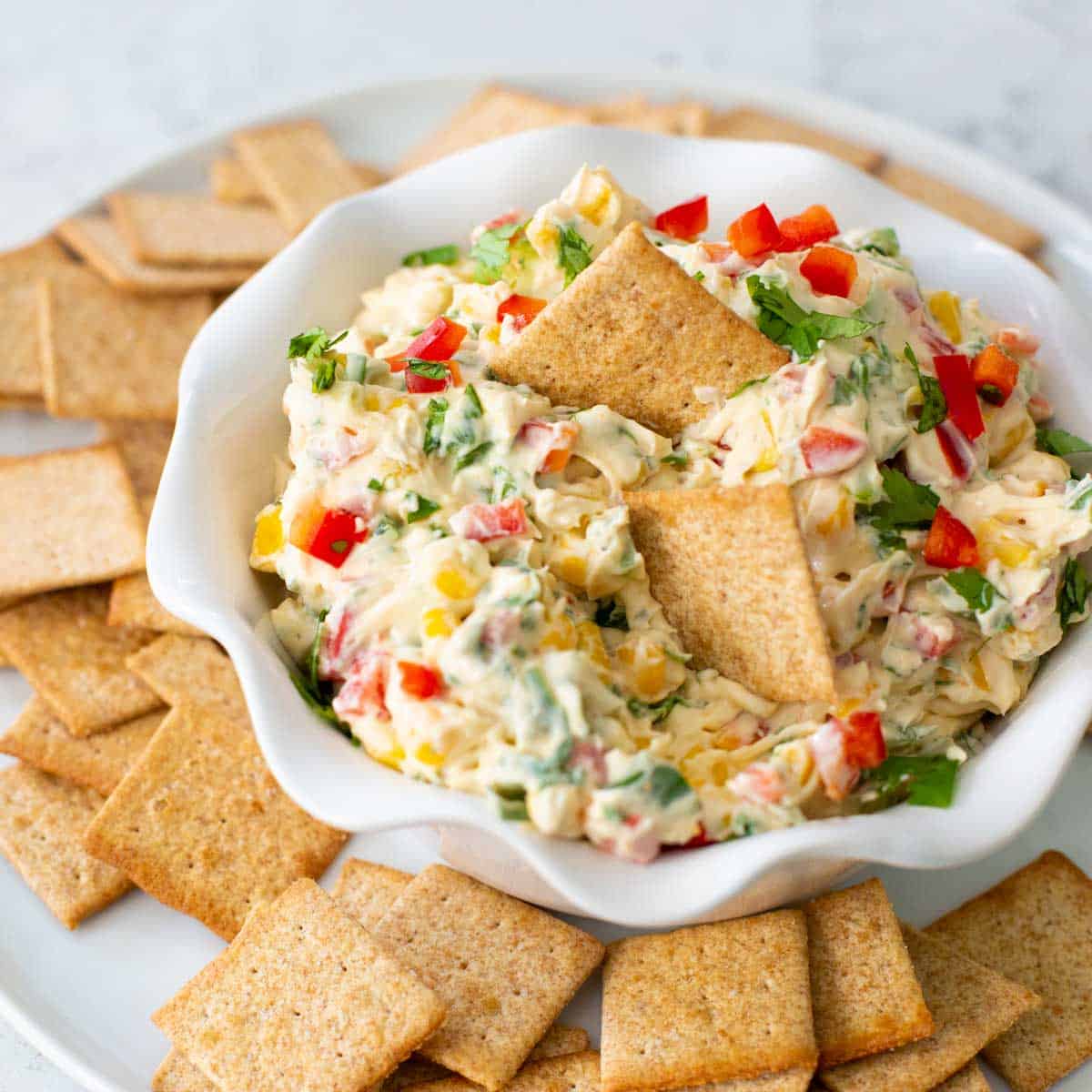 This delicious, creamy veggie dip gets the name "poolside dip" because it is the perfect snack to be nibbling on in the summer by a pool.
Filled with crunchy peppers and sweet corn, it tastes amazing spooned on top of a hearty cracker like a Triscuit or a Wheat Thin.
Made with cream cheese thinned out with the liquid from the veggies and seasoned with ranch, you won't be able to stop your friends from clearing out the dip bowl!
Jump to:
Ingredients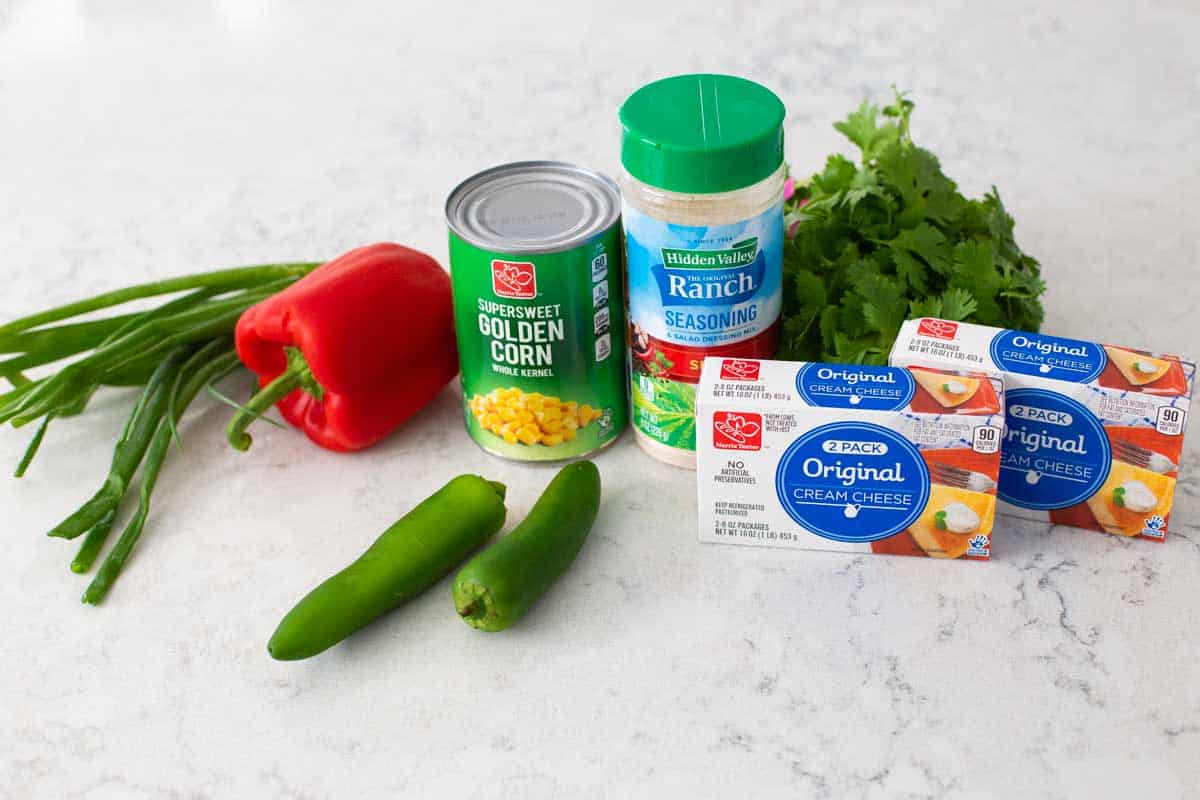 Cream cheese
Jalapeno peppers
Red bell pepper
Can of corn
Ranch salad dressing dry mix packet: Our store now carries bulk ranch seasoning in a canister. If you have this on hand or prefer your own ranch seasoning blend, just use 3 tablespoons instead of the prepared packet.
Green onions
Fresh cilantro
Don't forget the crackers for serving!
How to Make It
Add the softened cream cheese and ranch seasonings to a large mixing bowl and beat them together until combined.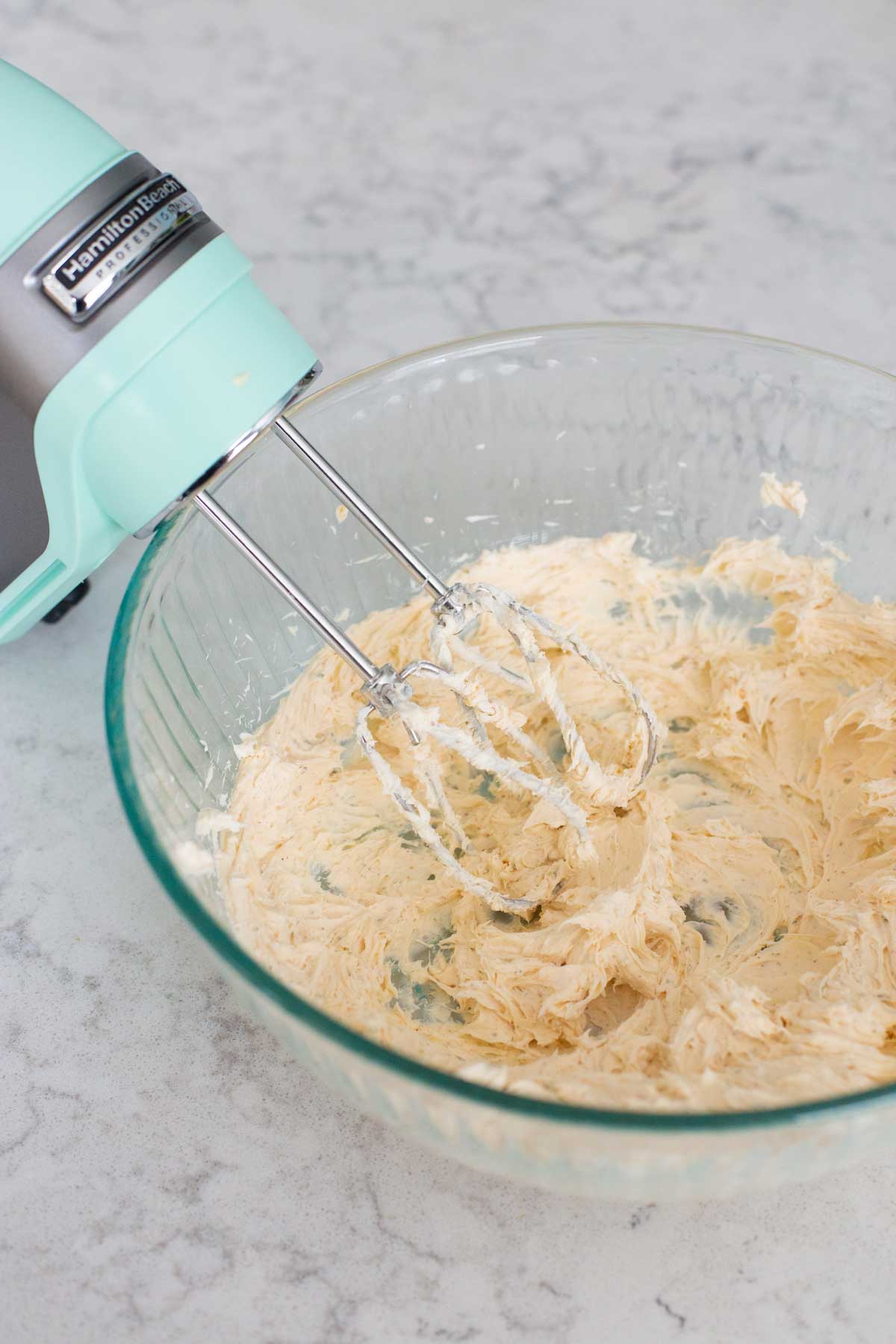 Add the mostly drained can of corn and stir it into the cream cheese. The liquid from the corn will help to thin out the texture.
Chop and prep the remaining jalapeño peppers, red pepper, cilantro, and green onions and fold them in.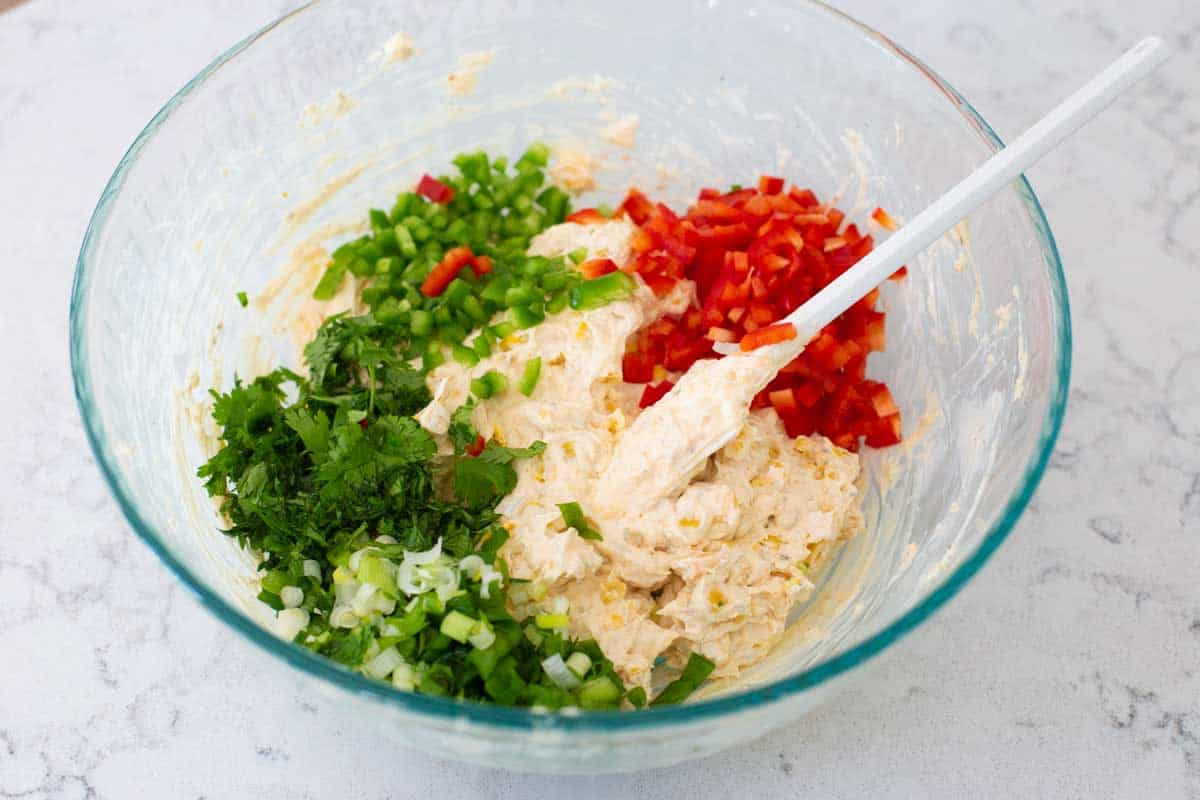 Make Ahead Tips
This easy recipe can be made up to 24 hours in advance and stored in an airtight container in the fridge.
Serving Suggestions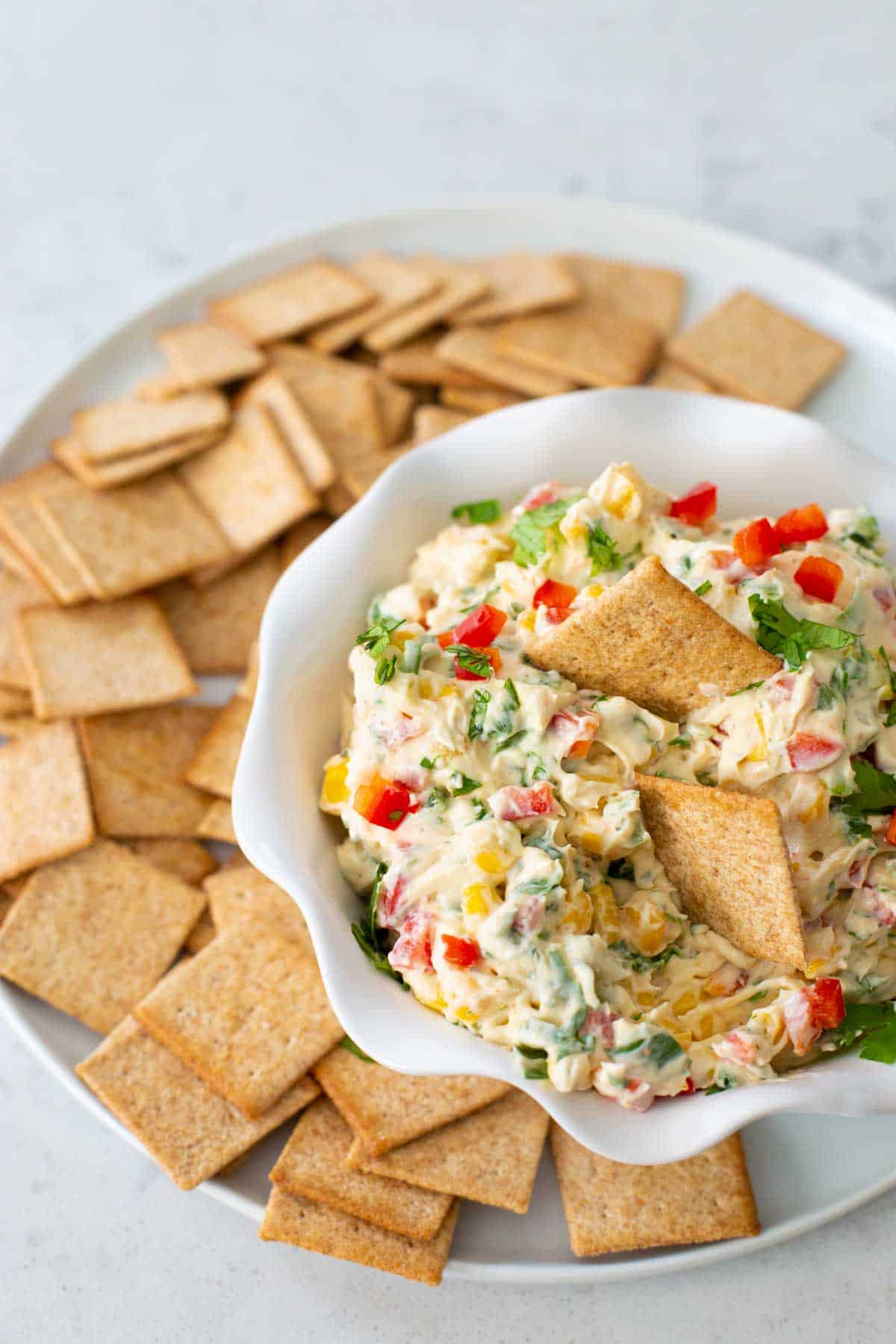 This yummy veggie dip should be served either cold or at room temperature. You may need to stir it before serving as the veggies will release additional liquid as they sit in the dip.
Variations
My favorite variation for this dip is to control the level of heat.
You can use regular ranch seasoning and skip the jalapeño peppers to make it very mild.
For medium heat, use either two jalapeños or one jalapeño pepper and a spicy ranch seasoning.
For a very spicy dip, use two jalapeños and spicy ranch seasoning.
For a four-alarm spicy dip, use the ribs and seeds from the jalapeño peppers along with spicy ranch seasoning.
More Easy Dip Ideas
These delicious fruit and veggie dips are perfect served cold for a summer party: