This easy poolside dip comes together in just minutes with a can of corn, whipped cream cheese, fresh bell pepper, onions, and jalapeno peppers. Serve it with butter crackers or a hearty wheat cracker like Wheat Thins or Triscuits.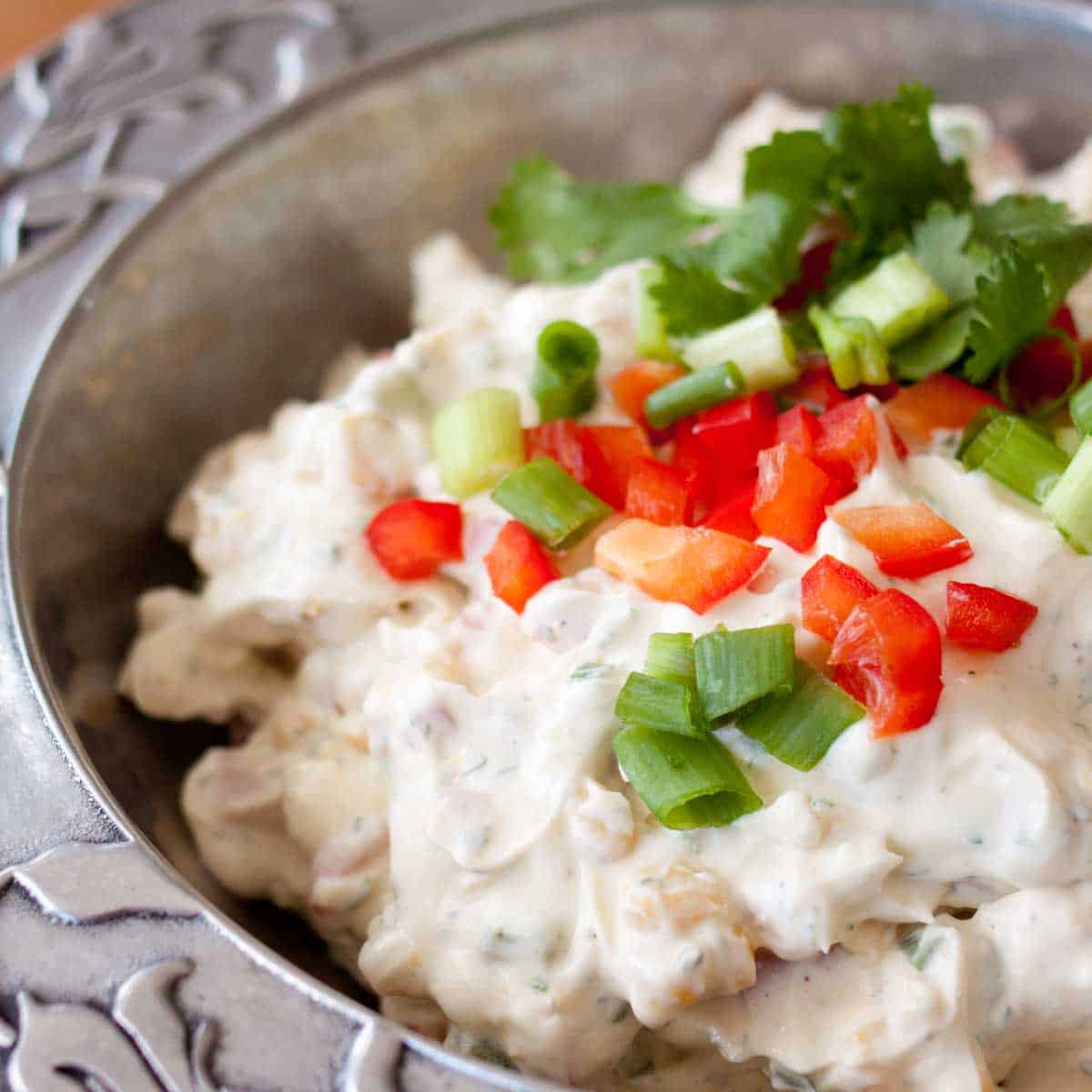 In the middle of an extremely chaotic week, we were invited to our first party in our new hometown over Labor Day weekend.
Now that we live so far away from family and had to leave all our friends behind, words can't even describe how happy it made me to know that we have one new friend right here in town who totally understands this major adjustment we're all going through. A friend who knew the perfect welcome to the area was a welcome into her home for a simple but delicious dinner.
Thank you, Heidi. I'd say you have no idea how grateful I am, but the beauty of the situation is that you totally do!
When I offered to bring something to share, our pretty hostess gave me the choice of an appetizer or a dessert. My new kitchen is still in the middle of being organized and at that point my oven hadn't even been turned on once. The choice was obvious: A cold dip & crackers!
I immediately remembered a super yummy dip from earlier this summer that my friend Kristina from my book club made that I've been meaning to recreate. It's the perfect thing when you're looking to use up some of these end of summer ingredients that may be growing in your garden but is just as easy to whip together with the canned variety from the grocery store in a pinch! (Which is totally what I did!)
I misread the instructions and seeded the jalapeño peppers. The resulting dip was not nearly spicy enough so I had to toss in what I had on hand to kick it up a notch. Here's my take on the Pool Side Dip recipe!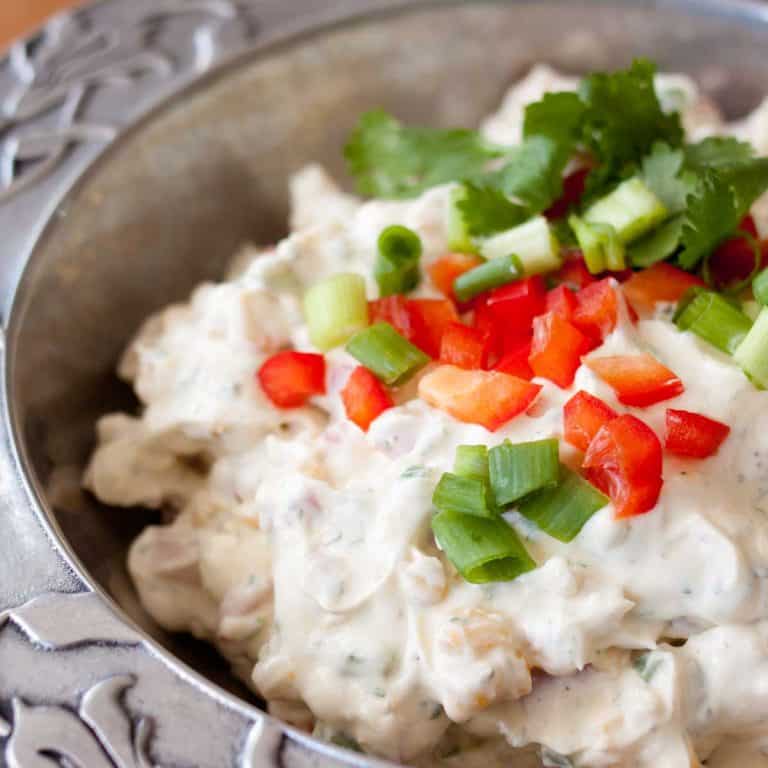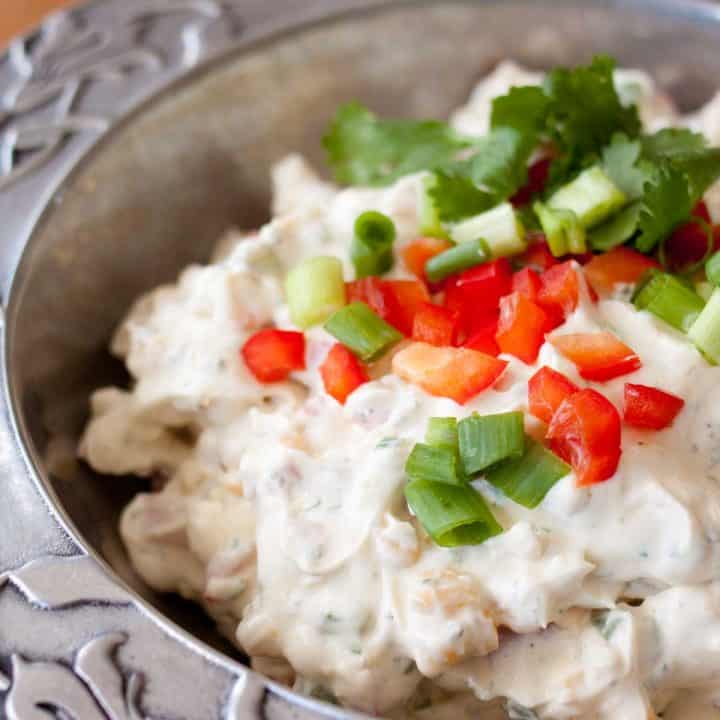 Pool Side Dip
This easy corn dip is delicious served room temperature or chilled. Just add some savory crackers for dunking.
Ingredients
2 (8 oz) bricks of cream cheese, softened
2 jalapeño peppers, minced (Remove the ribs and seeds first if you don't like things too spicy.)
1 red bell pepper, small diced
1 can of corn, drained *SEE NOTE
1 packet of ranch salad dressing
¼ cup green onions, chopped
Handful of fresh cilantro, chopped
Crackers for serving
Instructions
Add the cream cheese and ranch seasoning to a large mixing bowl and beat together using a hand mixer. The seasonings should be thoroughly blended into the cream cheese. Add the remaining ingredients in and give it a nice stir to incorporate all the veggies and liquid into the dip
Garnish with the cilantro and serve alongside the crackers. Tasty served room temperature or chilled.
Notes
NOTE ABOUT CANNED CORN:
The dip needs a little of the liquid from the can of corn or it will be too thick and paste-like. However, if your can happens to be overflowing with packing liquid you may want to strain some off before stirring it into the dip.
If you're unsure, drain the liquid into a measuring cup and add just a little to the dip at a time until you reach a consistency you like.