Host a memorable prom party with dinner at home before the special night. This elegant evening is the perfect way for parents to help save money on the food and make the prom a night to remember.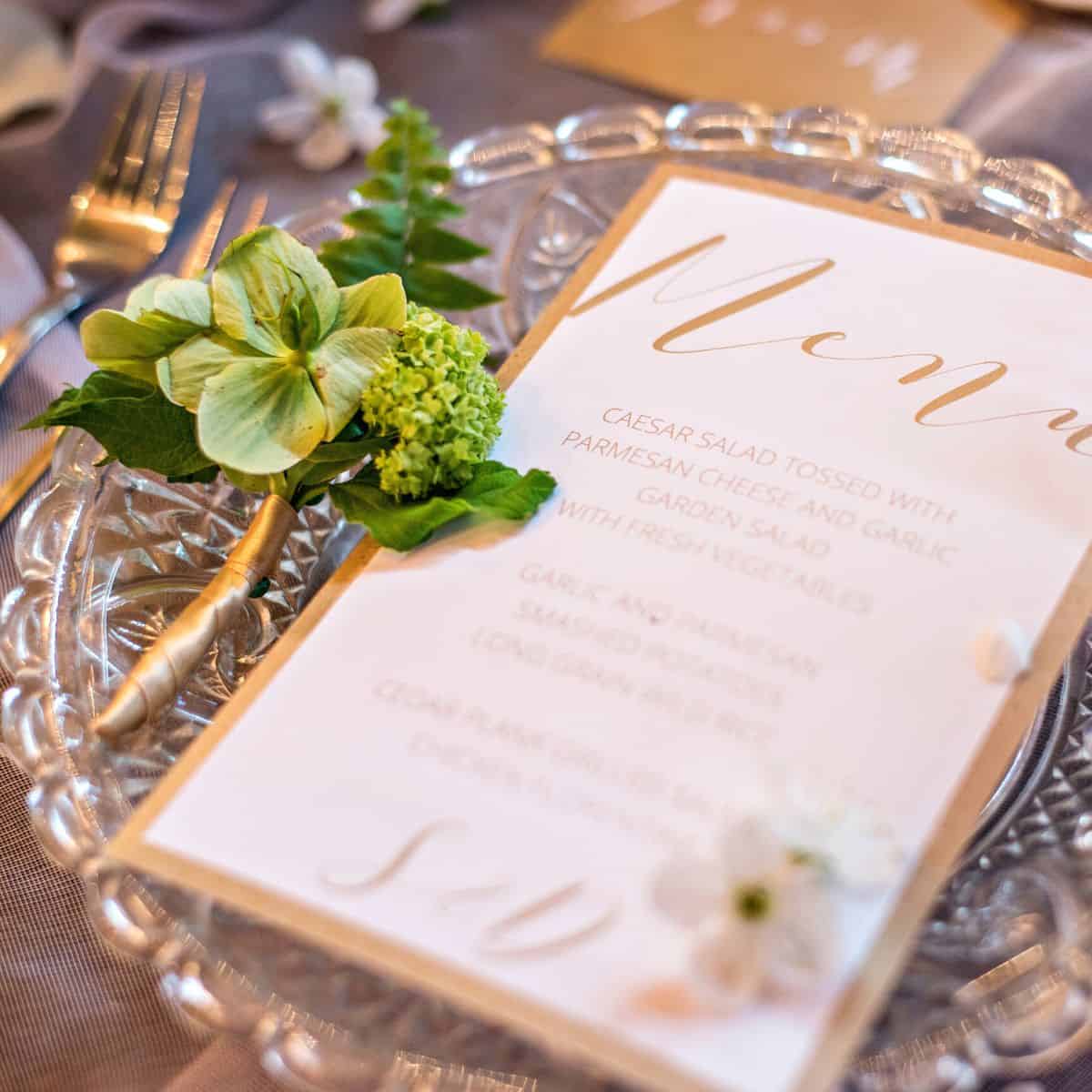 Hosting a prom party at home is becoming more and more popular as restaurant prices skyrocket.
Teens deserve an elegant evening when they're dressed in their finest. A pre-prom dinner at home can be even better than an expensive restaurant meal with a few brilliant party planning tips.
This memorable event is one that parents will love to host for their kids, no reservations required!
Jump to:
Who to Invite
If you want to host a prom party for your kids, start by having them ask their 3-4 closest friends to join in the evening fun along with their dates.
If you have room for more, invite each of the friends to ask 1 - 2 additional friends plus dates so they all have someone from slightly outside their friend groups to mix and mingle in the conversation.
Since teens still struggle with planning, a smart parent will leave room for 1 - 2 last-minute friends to join.
Party Schedule and Timing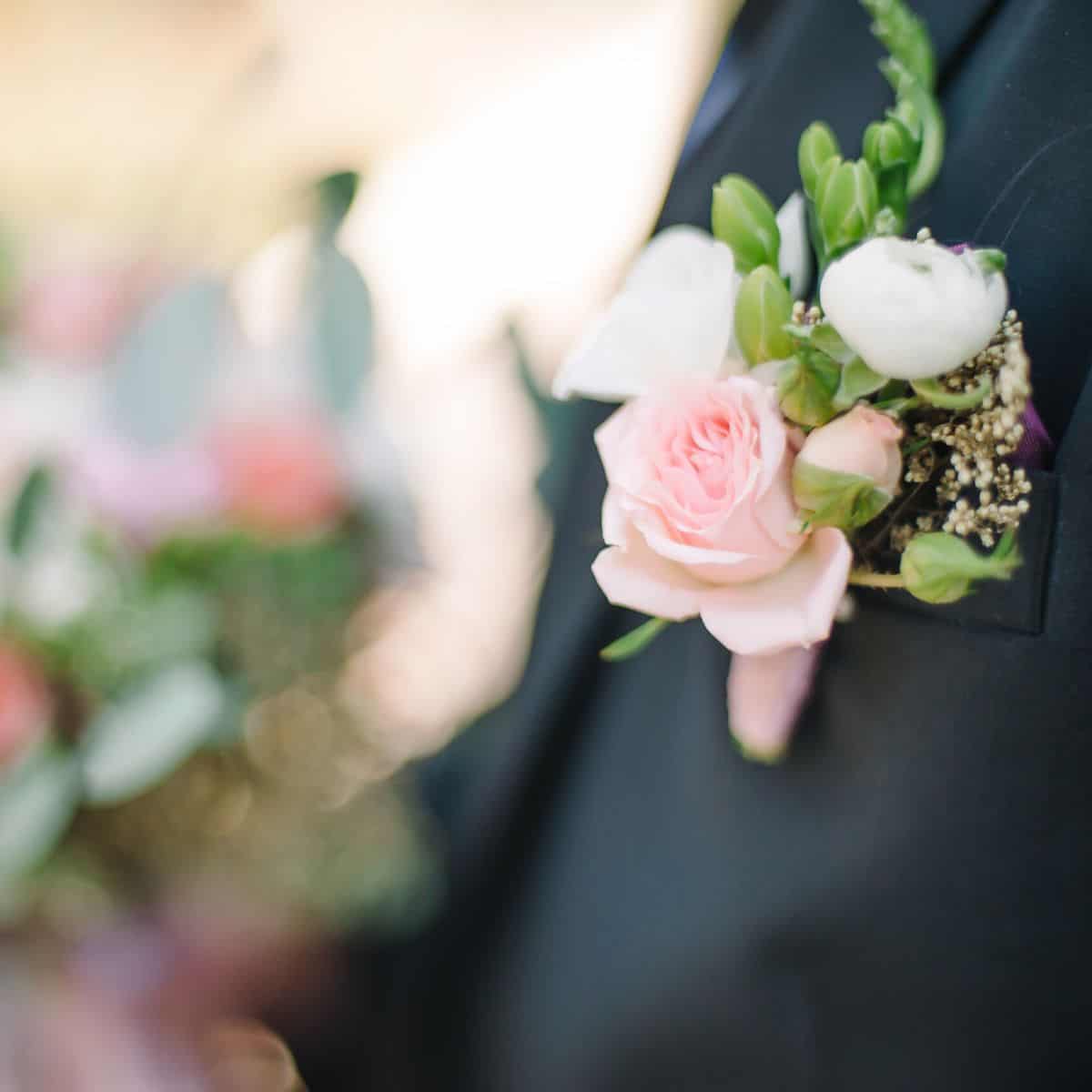 4 Hours Before Prom
The teens and their parents arrive to the prom party.
Greet everyone with a signature mocktail and light appetizers.
Photo Session of all the kids in various combinations happens in a staged photo area.
3 Hours Before Prom
The kids are seated at an elegant dinner table set either in the dining room or other location decorated festively for the occasion.
A sit-down dinner is served by "waiters" which can be the teen's siblings or parents and extended family.
A simple multi-course dinner and easy dessert is served with candles lit and music playing.
1.5 Hours Before Prom
After the meal has finished, the girls are given extra time to freshen up and everyone has a little more time for photos and socializing.
1 Hour Before Prom
Depending on how far you live from the prom location, plan plenty of time for the teens to travel to the dance. This is especially true if you're waiting on limos or other professional transportation.
Prom Party Table Settings
A sit down dinner at a fancy restaurant usually involves a well dressed table.
When you're hosting a prom party at home, you should do the same.
If your guest list allows, now is the time to dig out the wedding china and use the "good stuff."
If the party list is longer than you have settings, just use high-quality disposable paper products but add pretty touches like candles and greenery to make the table special.
There will be all kinds of stunning flowers on display in the girls' corsages and bouquets. Place a few empty wide-mouth mason jars or vases along the table and invite the girls to use their flowers as the true centerpiece.
Fill in the open spaces with simple budget-friendly greens and candle votives so the design looks more intentional.
Where to Put the Table
If your guest list is too large to fit seated at your dining room table, you have two great options:
Set Up Several Small Tables: Let the kids cluster in groups of 4 - 6 at a few smaller party tables around the house.
Move the Party Outside: Set up larger tables outdoors. You can still decorate them and the outdoor setting sun will add to the mood. You may want to consider doing it on a paved surface, even the driveway because the dress heels won't sink into the lawn and get dirty.
Planning the Prom Food
A restaurant-quality dinner at home is so much easier than you think.
Use a combination of homemade dishes and prepared foods to make an easy-to-serve meal the teens will love.
Foods to Avoid
Before we discuss the prom food menu, it is wise to consider the environment.
The girls will be dressed in elegant dresses, the boys will have white shirts and bowties. It is important for these young adults to be served food that will help them keep their party outfits neat and clean for the photos.
Plan to avoid foods that squirt like an uncut baby tomato. Especially oily foods like marinated vegetables can splatter. Finger foods that crumple into a crackly mess can spread crumbs flying.
Fun Prom Party Souvenir Idea
Want to be extra-sure everyone stays neat and clean? Have custom aprons embroidered with the school name and prom date. Hand them out to each of the kids before dinner to use as a bib and let them keep it for future kitchen fun and memory reminiscing.
Mocktails and Appetizers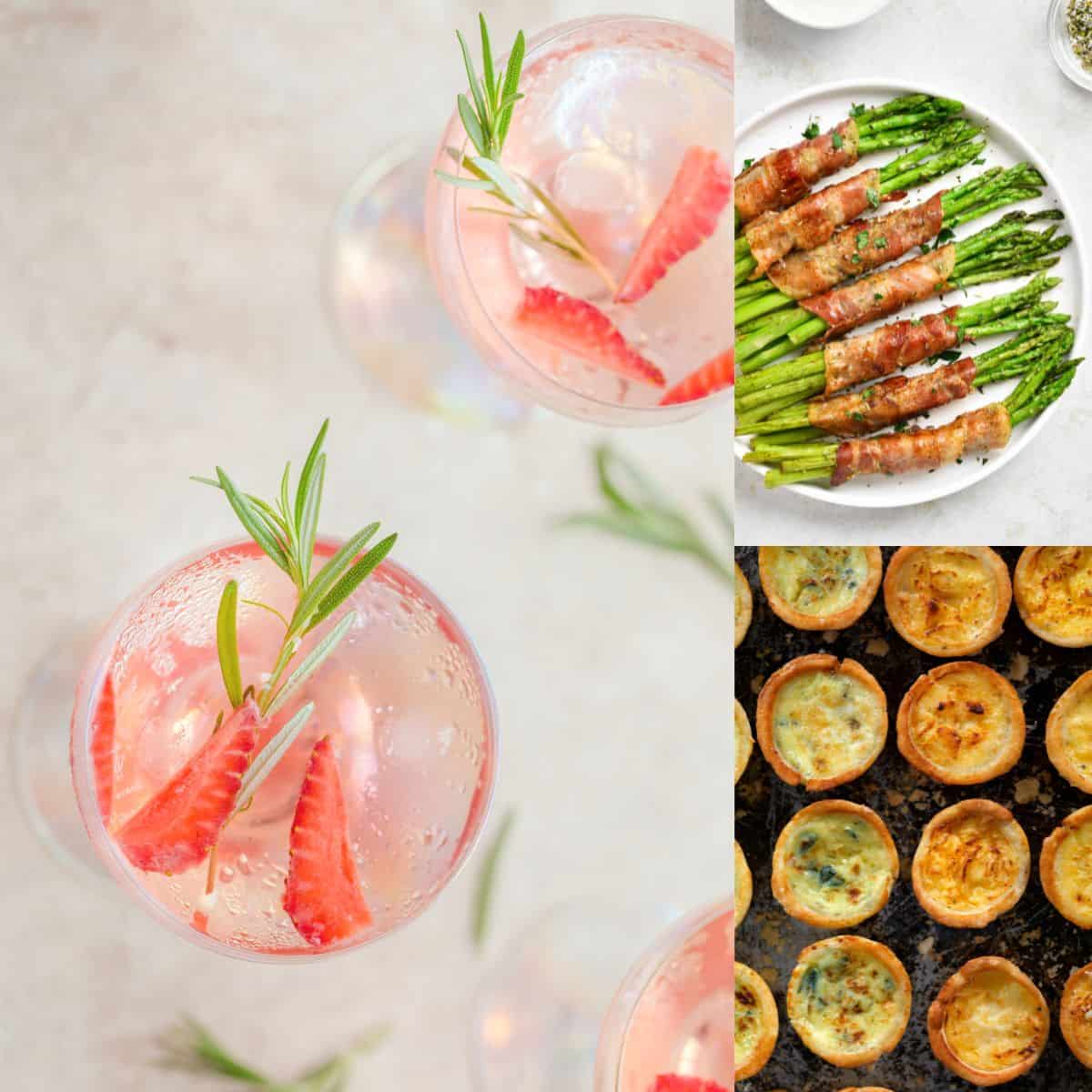 As the guests arrive, plan to serve a signature mocktail and have some light appetizers.
Photos will happen right away before the dinner, these lite bites and refreshments keep everyone fueled for happy smiles.
Make-ahead appetizers are your best bet. Things that can be prepared and set on trays and kept in the fridge or on the counter for long periods of time are easy to serve.
Heat to a warehouse store like Costco for pre-made frozen individual appetizers in bulk. Kids would love a variety of items like mini wonton cups, mini quiches, and party meatballs (minus the sauces!)
Or you could prep a few of these easy finger sandwich recipes ahead of time and put them on tiered trays.
Plated Dishes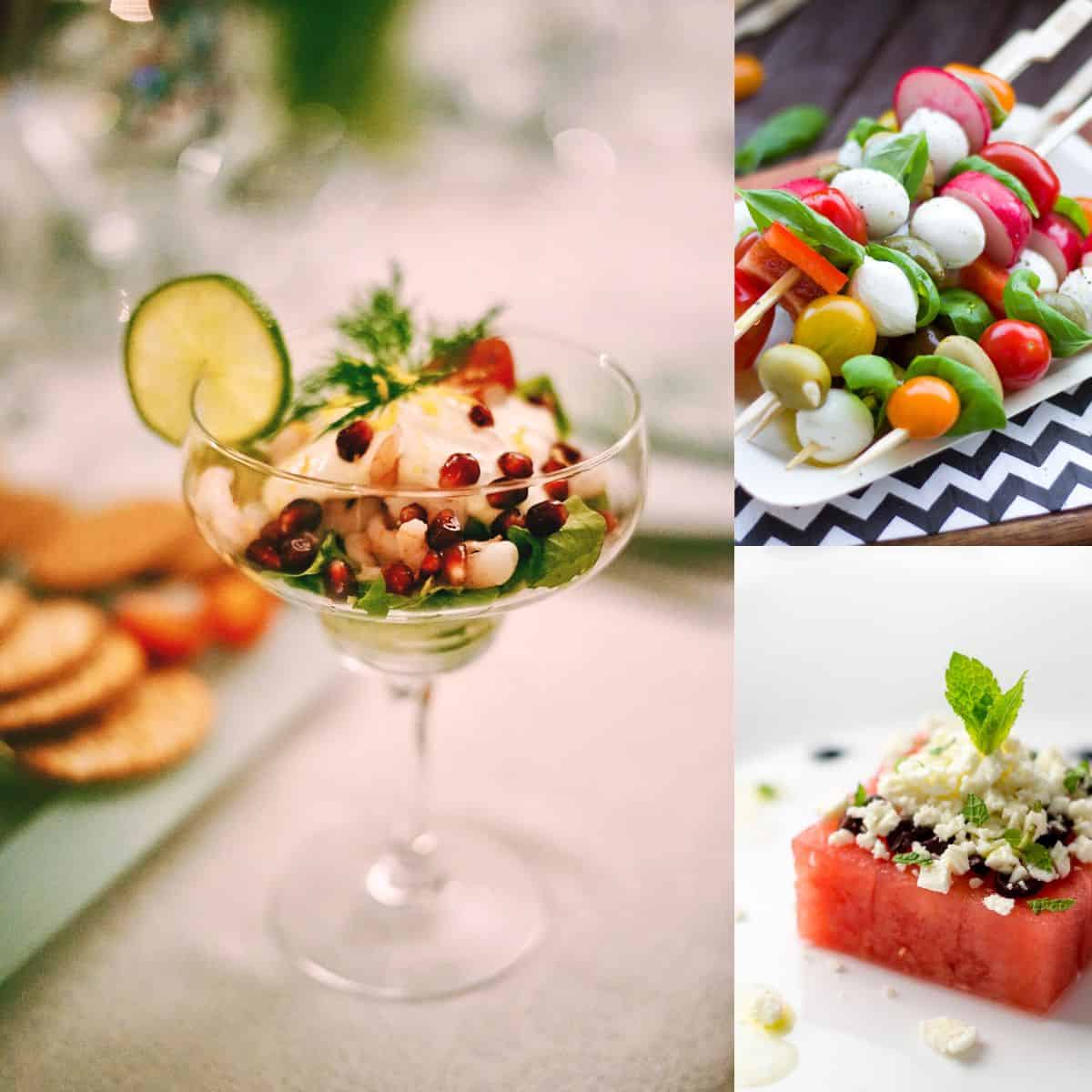 In addition to a well set table, one of the things that makes an at-home meal feel extra fancy and special is the addition of a plated dish that greets the diner when they sit down.
You could place a light salad on a stacked salad plate or an individual serving of a charcuterie board.
Add a small plate of individual butter cups at each setting with a dinner roll. Whipped butter, a little honey, some kind of jam, and crushed pecans make an amazing addition to the bread plate.
Prom Dinner Menu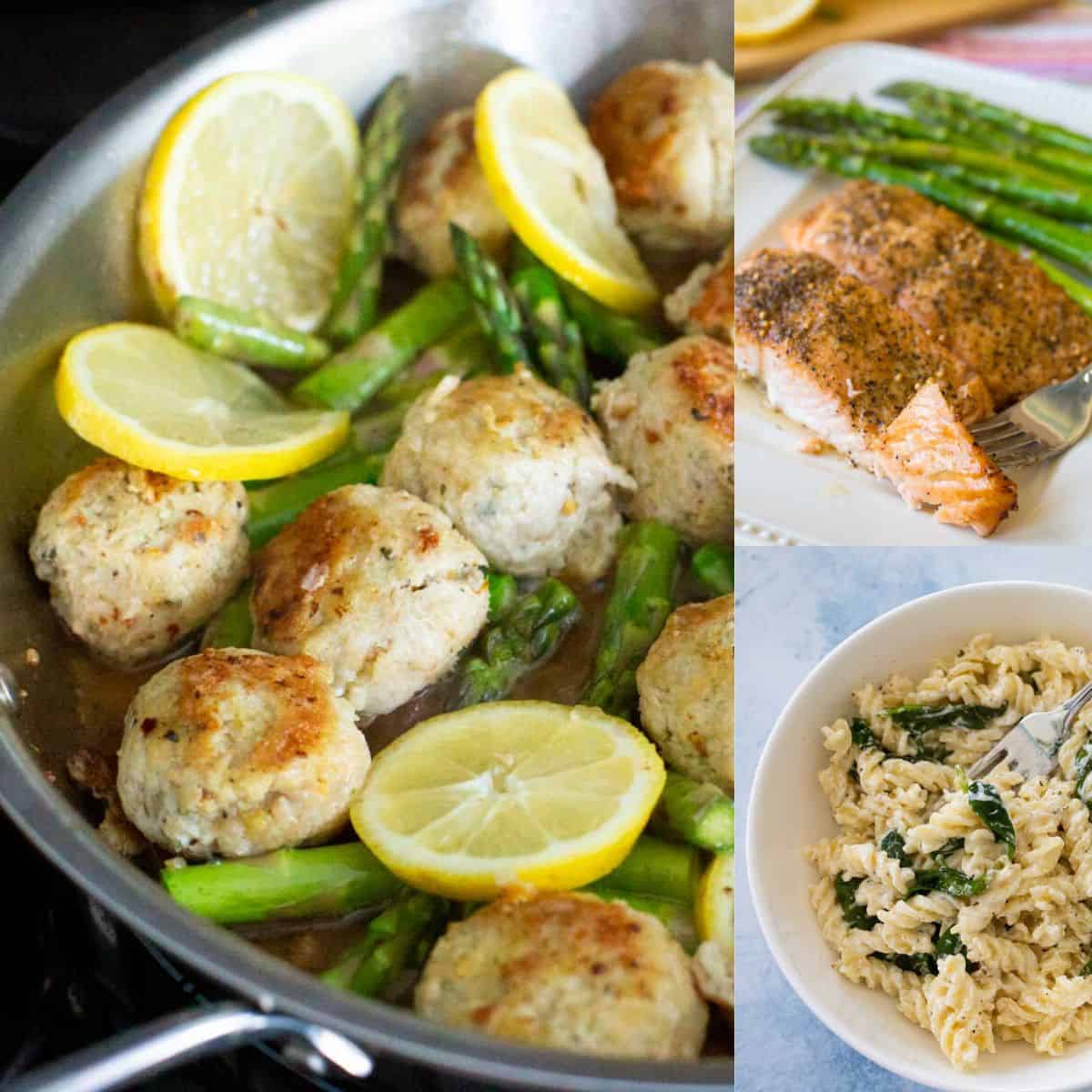 The big challenge in meal planning for a prom party is what to serve for the main course at dinner.
You want a dish that is elegant for the event, easy to eat in fancy dresses while keeping clean, and is still something delicious that the kids will love.
The good news is, the secret to a fancy dinner at home is all in the presentation. It's not what you make, but how you serve it.
You can make a kid-friendly meal the teens will truly enjoy, just make sure that it is plated and garnished as pretty as you can.
Frozen and baked chicken cordon bleu would be easy to serve to a crowd and is surprisingly fancy when plated with roasted asparagus and wild rice.
Glazed pork tenderloin with mashed potatoes is also easy to make in larger quantities and looks very pretty plated together with a green garnish.
Lemon-based pasta dishes are delicious and avoid nerve-wracking splatters of tomato sauce on fancy dresses.
Small Bite Desserts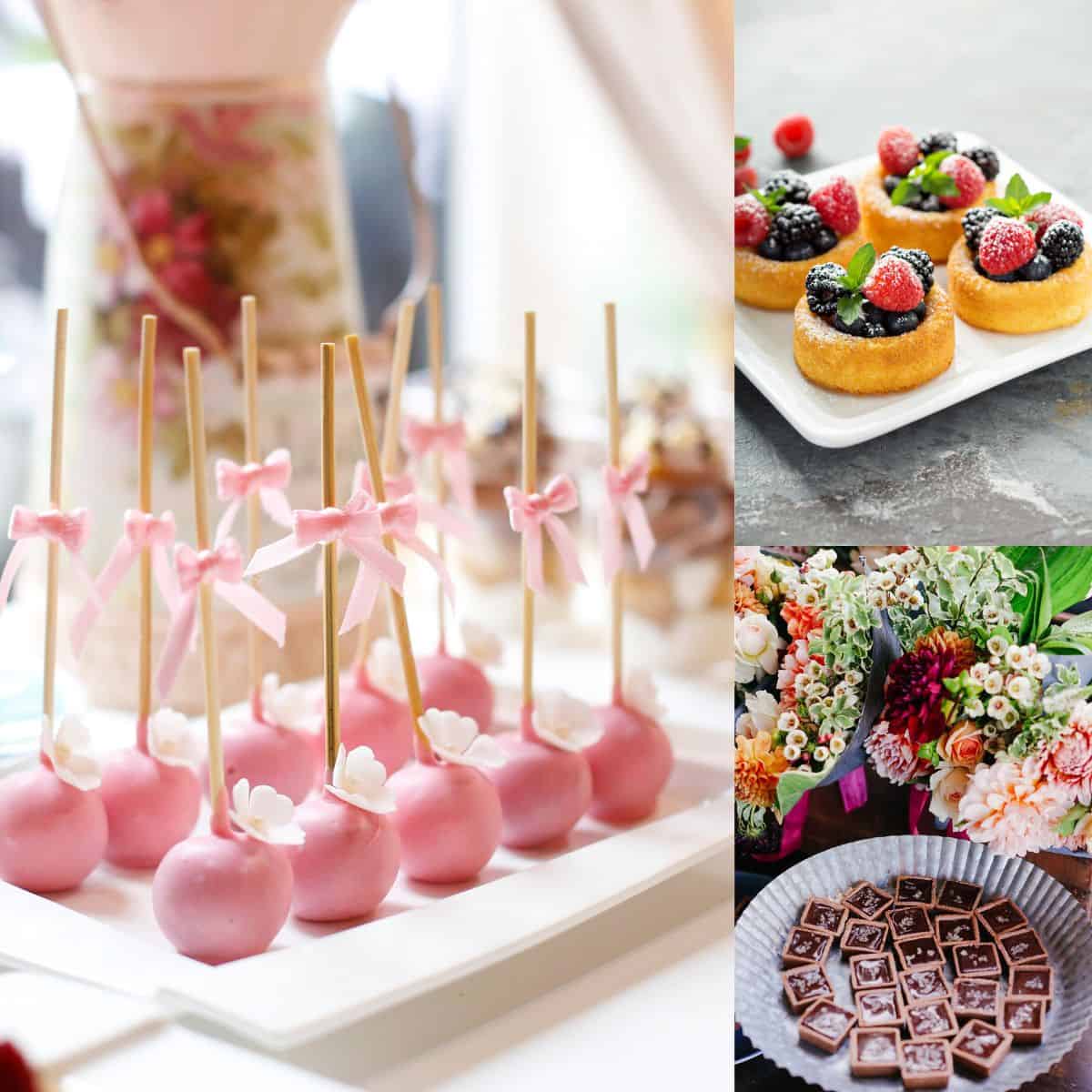 At last it is time for dessert.
The truth is that the prom fashions available today may make the teen girls anxious about eating too much at the prom dinner if their dress is already difficult to move in.
This is not the time to serve a large slice of cake which may make some teens uncomfortable about declining the dessert.
It is more considerate to offer everyone several dessert options in small 2-bite portions. This allows any of the guests to enjoy just a taste of the sweet treat at the end but then those who want more can easily take another serving.
The perfect prom dessert options would be small individual brownie pops or bite-sized tortes. You could even add a few packages of frozen macaron cookies from Trader Joe's to fill out the dessert table.
You can find several great ideas for easy party desserts that can be turned into mini desserts for prom.
Setting the Mood
Assign one or two parents to run a "valet parking" stand at the end of the driveway so guests are greeted in style.
Stream elegant music like you might find at a fancy restaurant. The kids will have plenty of their own tunes when they get to the dance.
Decorations for the space can be very sweet and memorable. Ask each parent of a prom-goer to bring a framed picture of when THEY went to prom back in the day and display the photos around your home.
A sweet touch to really make the kids feel special would be fore anyone who plans to serve them the dinner, prep ahead and wear black formal wear--just a pair of pants and white shirt or black dress would do! Call the kids "ma'am" and "sir" and serve the pre-plated dinners with a flourish.
Important Tip For the Parents
This is your kids' night to shine. Give them the space to enjoy it in a little privacy. While they eat their dinner, stay in the kitchen and out of the way unless you're serving food.
Once the kids leave, plan to enjoy some grown-up time with the other families! You can enjoy your own dinner and a little wine. You've earned it.
More Party Ideas
Shortly after prom comes graduation, can you believe it? If you're looking to host a high school graduation party for your senior, these college graduation party food ideas would work just as well for you!