Orange cranberry cinnamon rolls make a deliciously easy Christmas breakfast when you use canned cinnamon roll dough and leftover cranberry sauce you froze after Thanksgiving.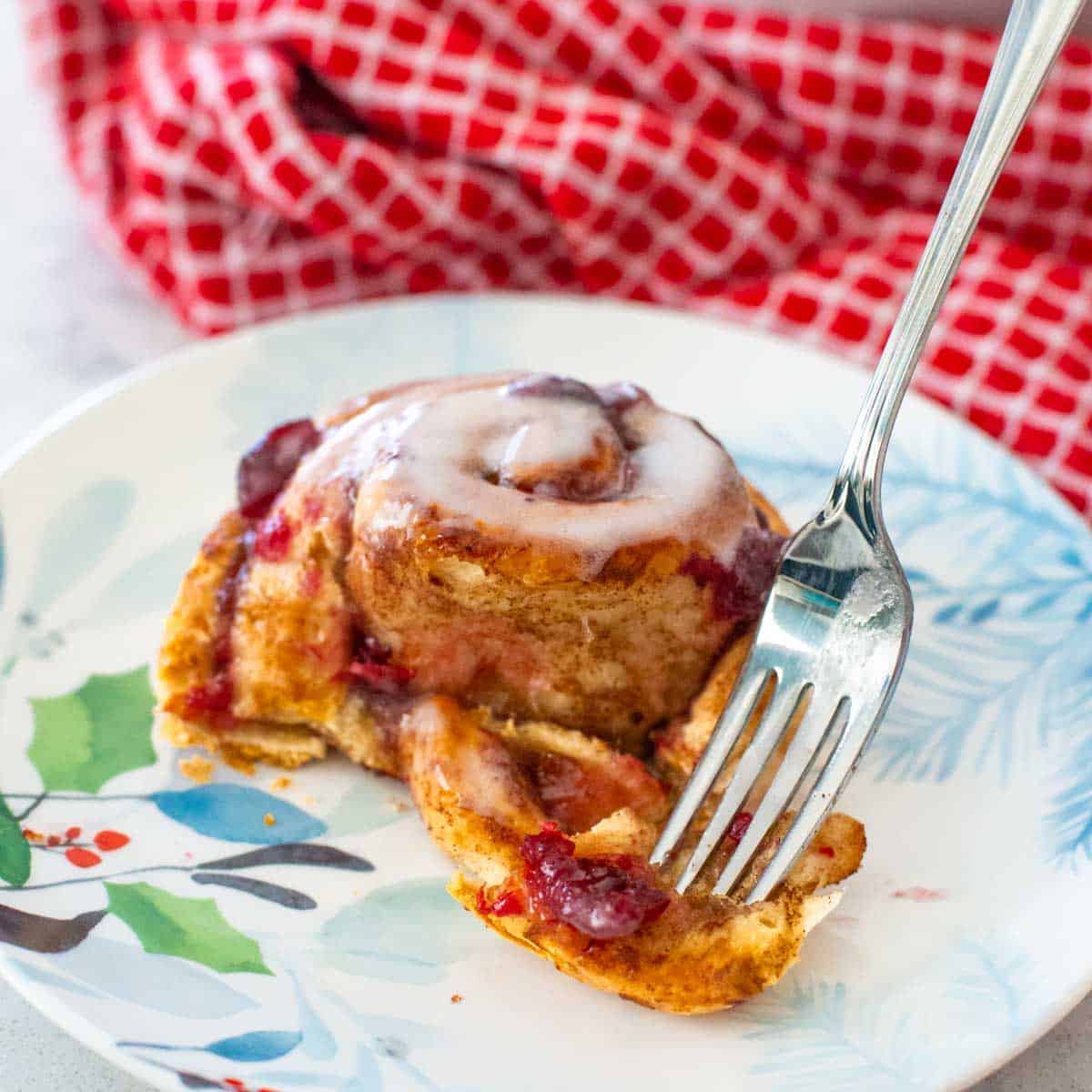 Kids are such funny creatures, aren't they? While my kids won't even think about putting my homemade orange cranberry sauce on their plates at Thanksgiving, they will gobble it right up on Christmas morning when I add the leftovers to these easy cranberry cinnamon rolls.
To keep things simple, I just use a can of Pillsbury cinnamon roll dough.
You could make the cinnamon roll dough from scratch with your bread machine and prep the whole pan for the freezer, but the prepared can of dough works just great!
After all, even busy parents deserve a break on Christmas morning.
Ingredients
Truly, there are just two main ingredients for this easy breakfast recipe:
Prepared Can of Cinnamon Roll Dough: Pillsbury, Trader Joe's, Annies, whatever you like.
Leftover Cranberry Sauce: I simply freeze a portion from this Thanksgiving cranberry recipe when I make it the day before the holiday.
We prefer the Pillsbury Grands! Cinnamon Rolls because they are larger in size to the classic cinnamon roll recipe.
There are just 5 rolls in each can so if you have a larger family to serve, you may want to double this recipe and prepare it in a 9 x 13-in pan.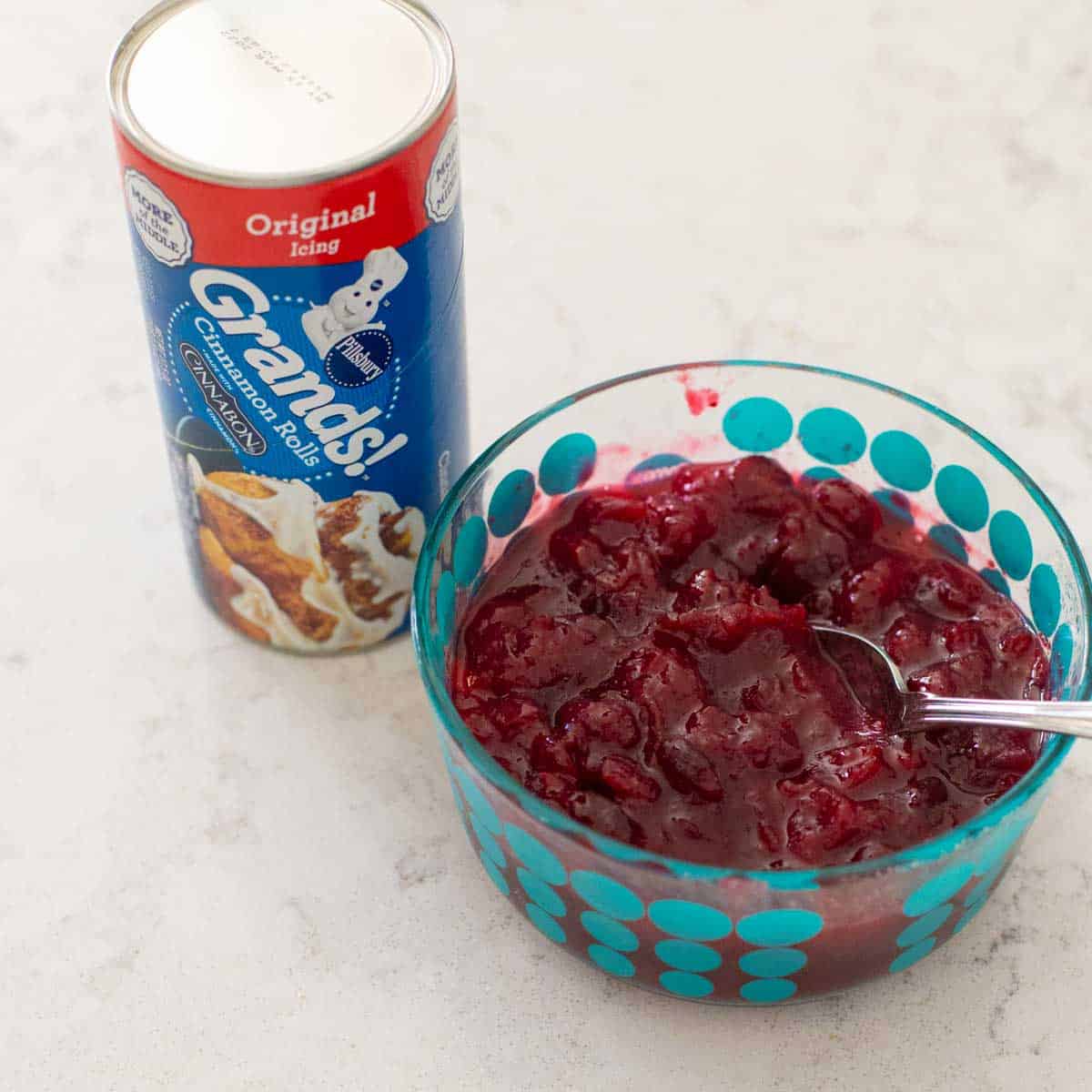 Open the Cinnamon Roll Dough
Open the can of cinnamon roll dough and lay the log of dough on a cutting board or baking mat.
Carefully unroll the log, keeping the dough as one solid piece. Don't try to separate each roll individually yet.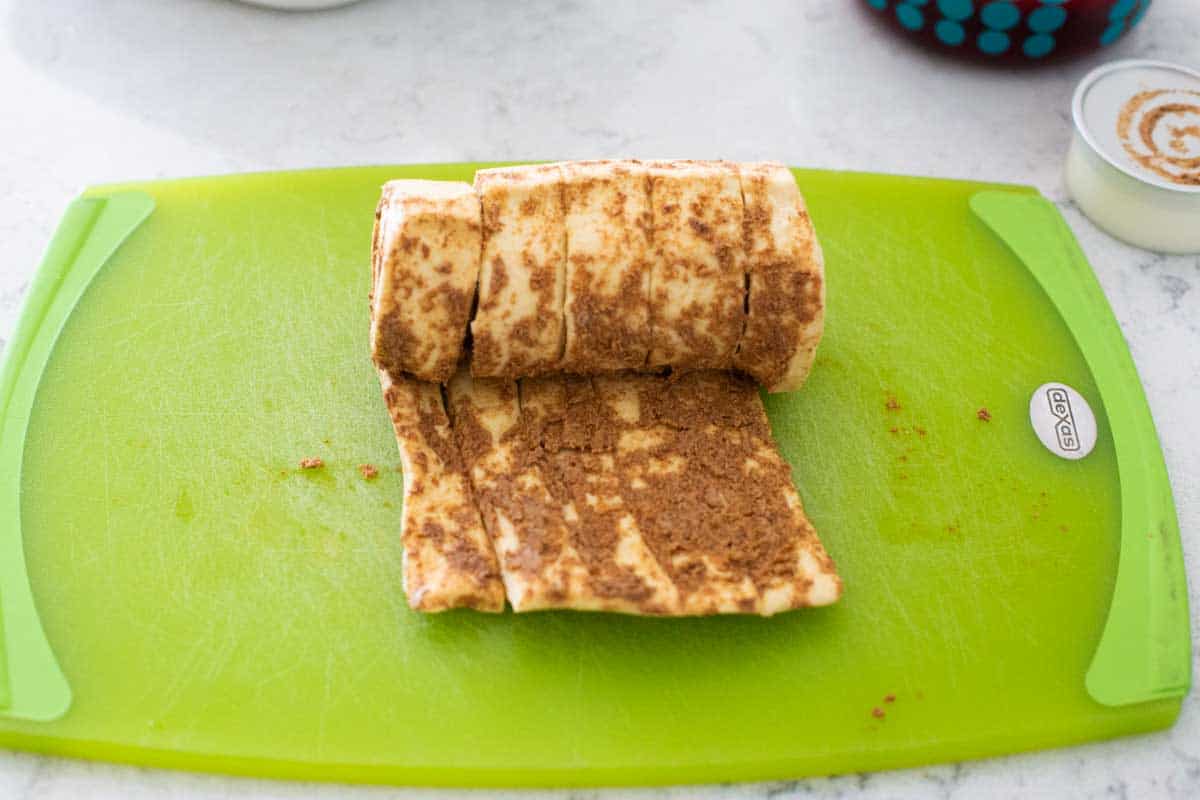 Spread the Cranberry Sauce
Use a spoon to spread the cranberry sauce evenly over the dough like this: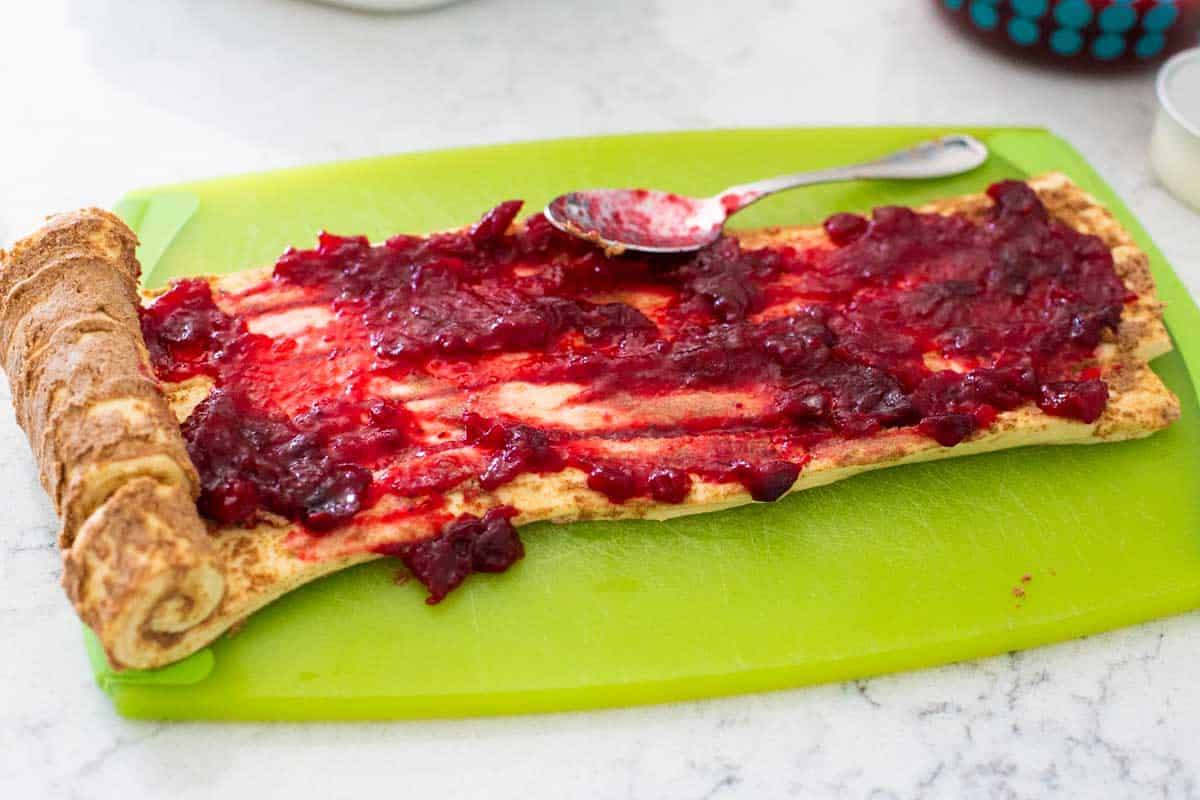 Roll and Bake
Then simply roll the log right back up again and separate the individual cinnamon rolls.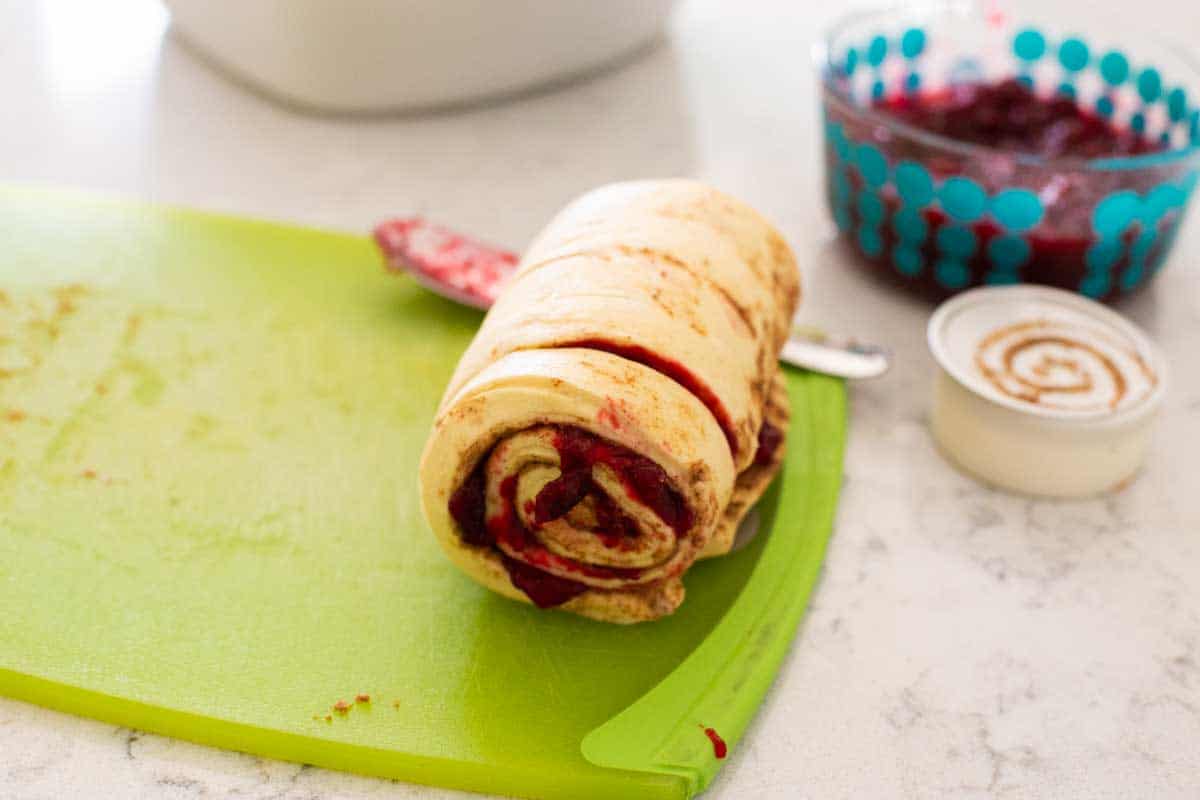 Place them cut side up in a baking pan and bake according to the instructions on the can.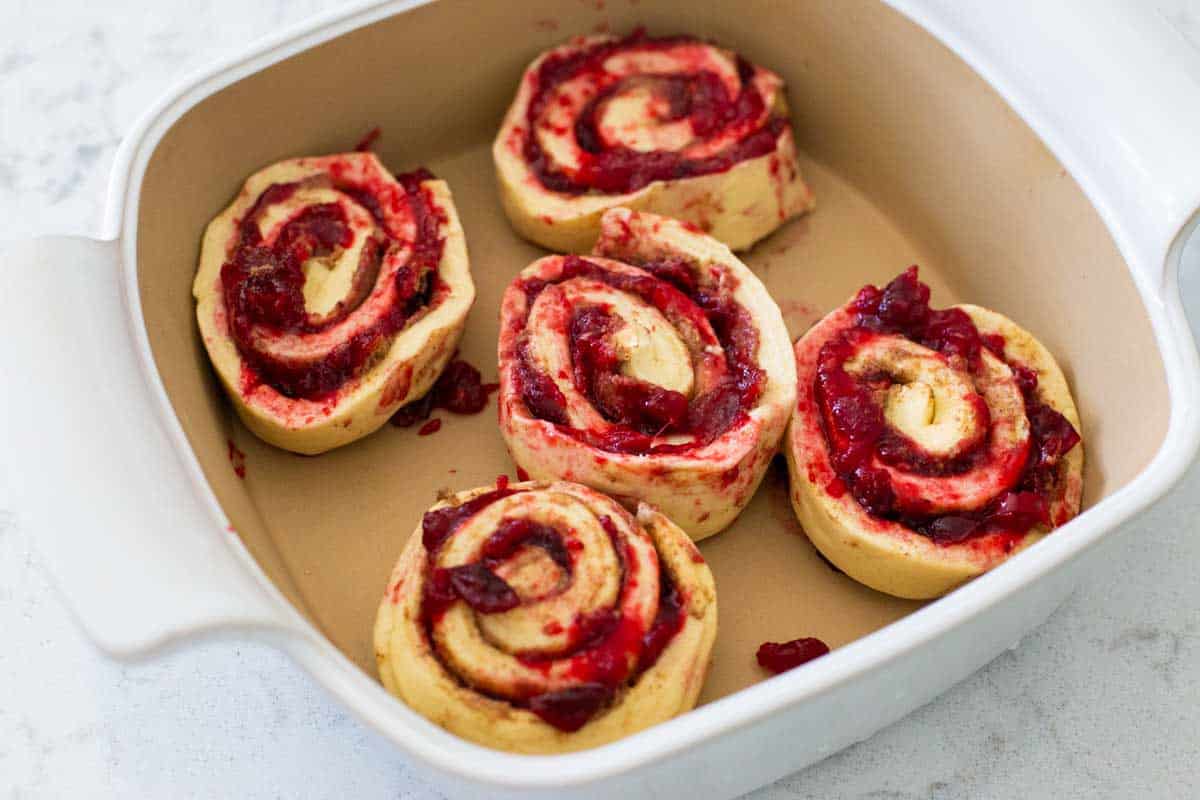 Ice the Cinnamon Rolls
I usually reserve the icing from the canister of cinnamon rolls to use on the warm, baked rolls.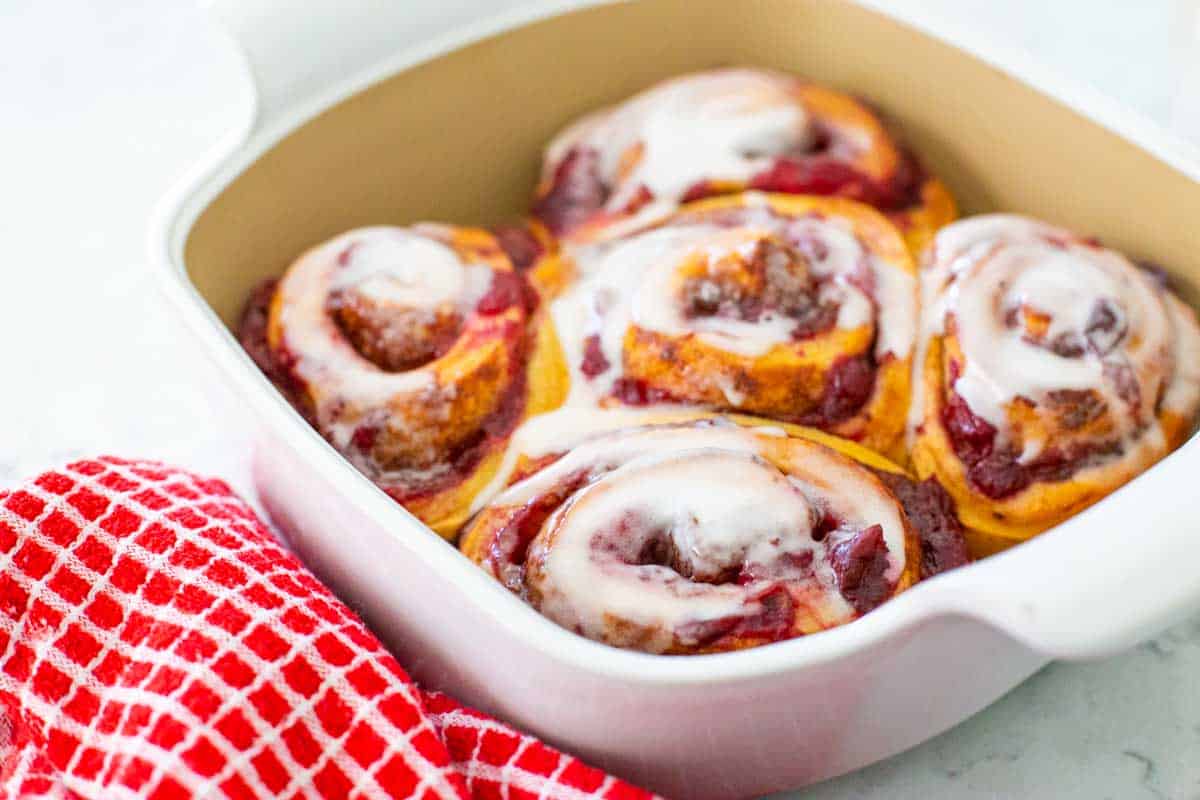 But if you're feeling extra fancy or you want to have LOTS of icing on your rolls, my homemade vanilla glaze would be easy to make.
Serving Suggestions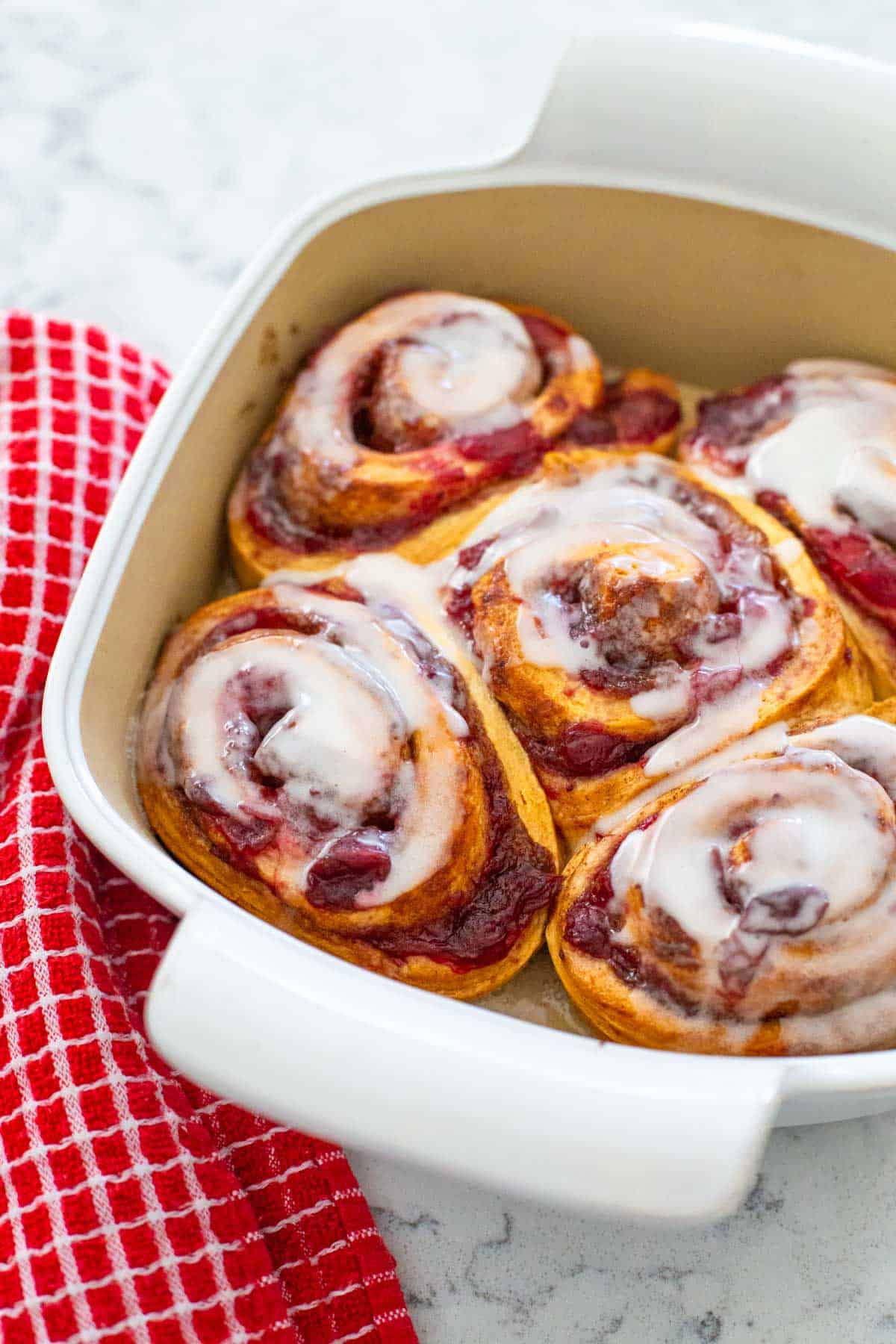 Serve the cranberry cinnamon rolls warm for a special holiday brunch.
For a special even like Christmas morning, you may want to serve them alongside my crockpot hot chocolate bar.
You could also garnish the platter with these easy sugared cranberries for a special touch.
Changed your mind and don't want cinnamon rolls?
The cranberries would taste great in my cranberry orange muffins or you could use the cranberry sauce in my panettone bread pudding, too.
Or just keep the cinnamon rolls and make easy cinnamon roll waffles!
📖 Recipe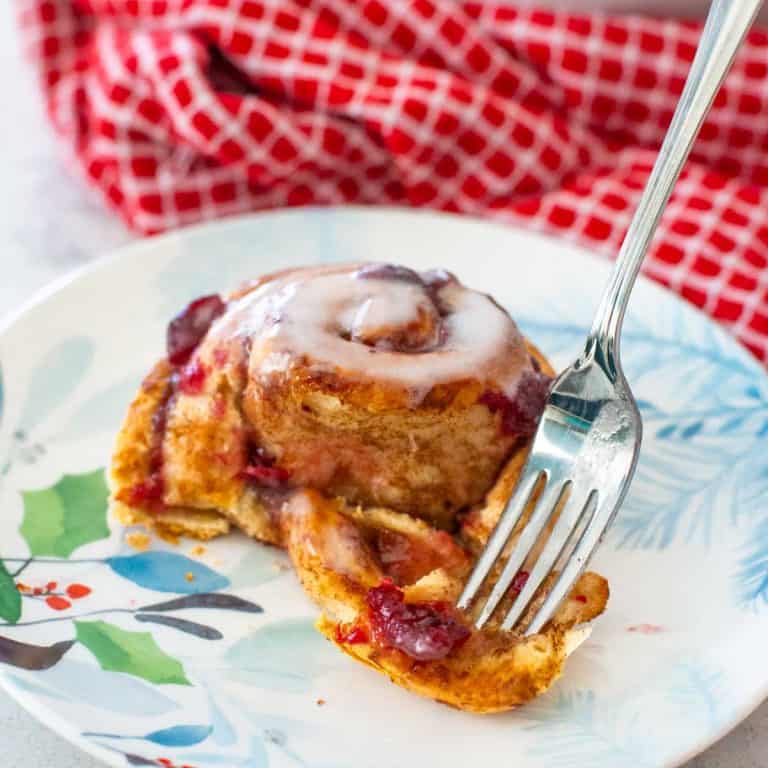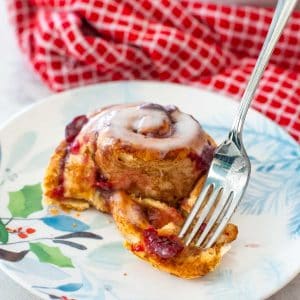 Cranberry Cinnamon Rolls
These easy cranberry cinnamon rolls use Pillsbury cinnamon roll dough (or another brand of prepared cinnamon roll dough) for the easiest Christmas breakfast ever.
Instructions
Preheat the oven to 375°F.

On a baking mat, open the canister of cinnamon roll dough and carefully unroll the log. Spread the cranberry sauce evenly over the surface of the dough and then roll the log back up.

Separate the cinnamon rolls by the perforated lines. You may need a knife to help get them separated neatly. Place the rolls cut side up in a baking dish and bake as directed on the canister, usually about 13 minutes.

Ice the warm cinnamon rolls with the canister of icing that came with the canned cinnamon rolls and serve.
Save This Recipe to Your Recipe Box
Find this delicious recipe next time you visit by saving it to your very own recipe box on my site. All your favorites stored in one easy place!