If you need fresh cranberry recipes for Thanksgiving or your next holiday gathering, you've come to the right stop. Want more holiday ideas? Get all our favorite Thanksgiving recipes here.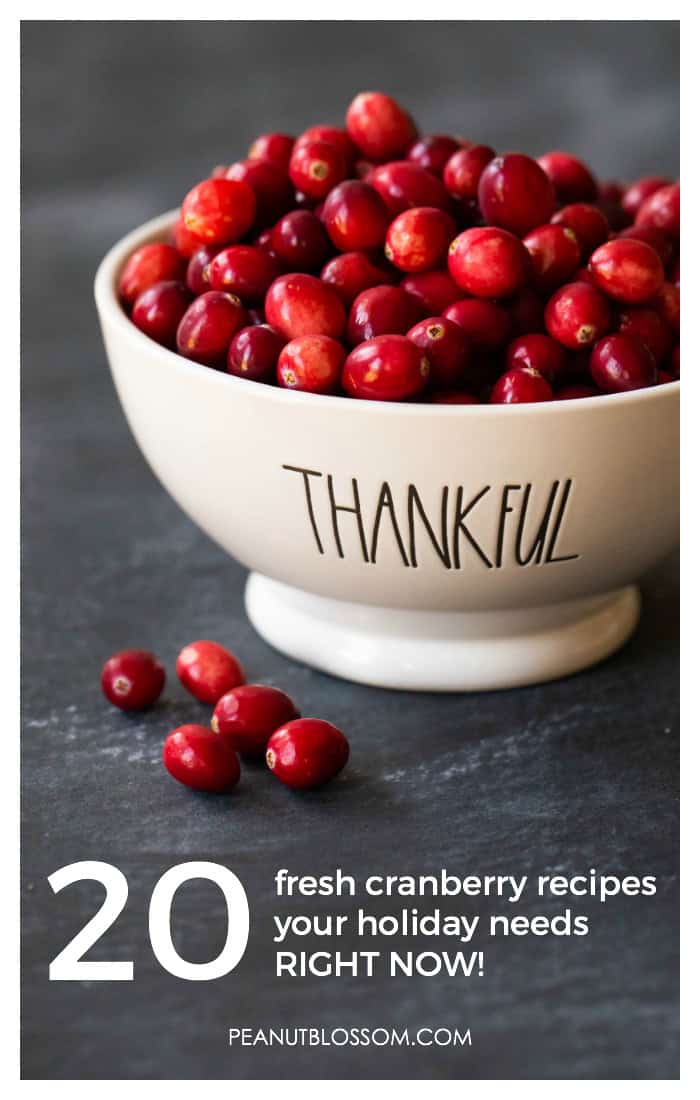 As a kid, I absolutely couldn't stand cranberry sauce. My mom wasn't a huge fan so she didn't bother with it for Thanksgiving. She always opted from the prepared cran-raspberry sauce from the canned goods aisle. Her thought was that the raspberry diluted the cranberry flavor enough to make it palatable.
One year, our family purchased a catered Thanksgiving meal package that came with a homemade cranberry orange relish that has gained total infamy in our family lore. That recipe was DIVINE and completely changed my opinion of the traditional Thanksgiving side dish forever after.
I have spent the last 20 years trying to duplicate that cranberry relish magic. I've come close and I'll share the recipe soon but in the meantime wanted to round up some of the very best fresh cranberry recipes just in time for the holiday season.
If you think you don't like those gorgeous little tart fruits, you should give this list a chance. Pairing cranberries with vanilla, orange, lemon, or a variety of liqueurs can completely transform the experience. I can almost guarantee something from this list will be a match made in heaven!
Did I miss your favorite?? Leave me a note in the comments, I'd love to add it to the list.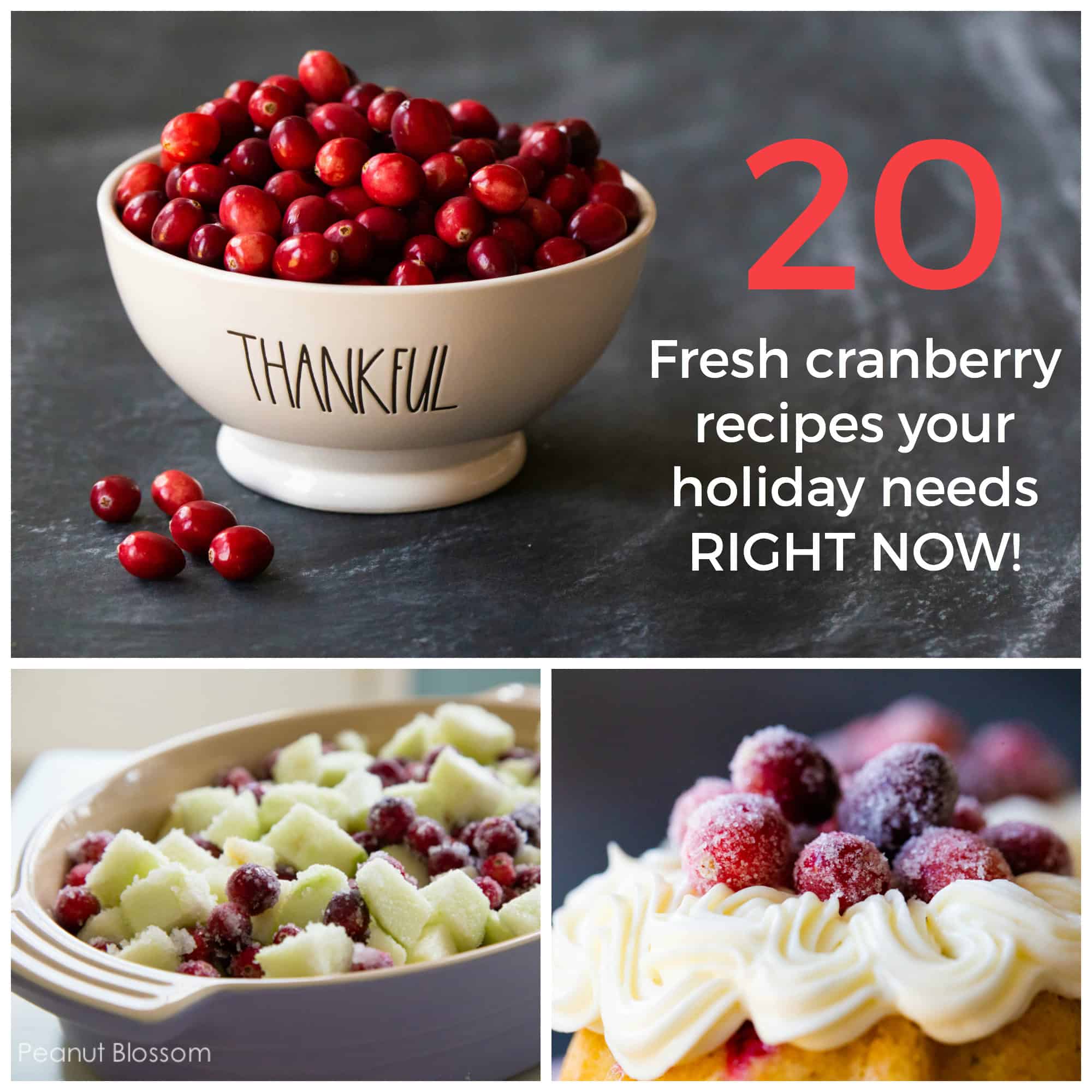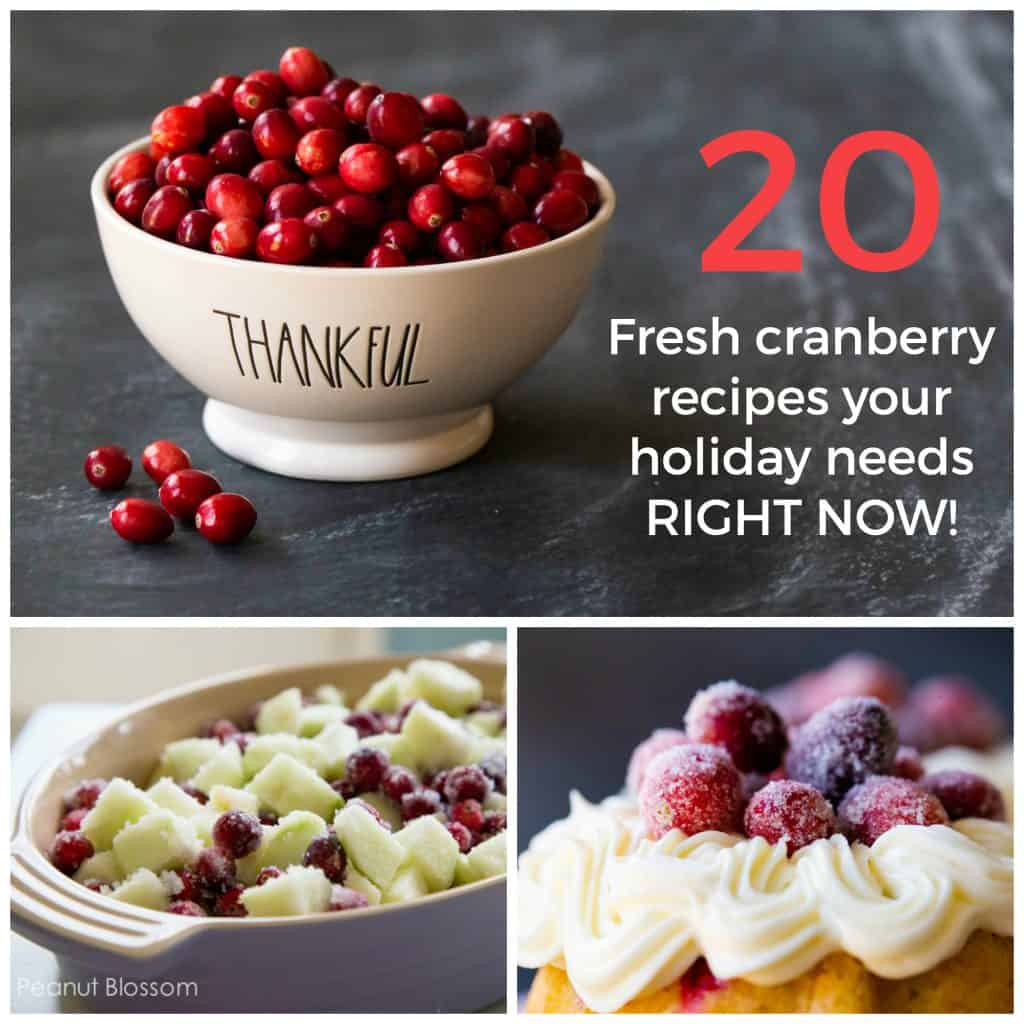 Fresh cranberry recipes for the holiday season:
These Thanksgiving side dishes work just as well on your Christmas table! The flavor accents make your leftover options amazing.
Amazing leftover cranberry sauce recipes to save for after Thanksgiving:
I think the very best part about cranberry sauce is the instant condiment you have at your disposal for mind blowing after-holiday lunches and treats. Don't miss these great ideas:
Don't miss these awesome recipes for baking with cranberries:
These are the best ways to introduce cranberries to kids -- bury them in a sweet baked good paired with another flavor they love.
Perfect cranberry desserts for Thanksgiving and the entire holiday season:
And for the final festive touch, these gorgeous cranberry desserts make such a pretty picture on your holiday table:
And quick, before you go . . .
Like to celebrate? Get on the list!!
I love sharing seasonal recipes and ideas for celebrating the holidays. This recipe is perfect for Thanksgiving. If you'd like more ideas for the coming holidays, be sure to get on my weekly email list where I share the latest ideas for making the season special:
GET ON THE LIST