Put the focus on fun, these 7 Super-Simple Easter Treat Ideas will have you and your kids baking for Easter and actually enjoying the experience. There will be Zero Pinterest Fails when you use these easy decorating ideas that make baking with kids a treat.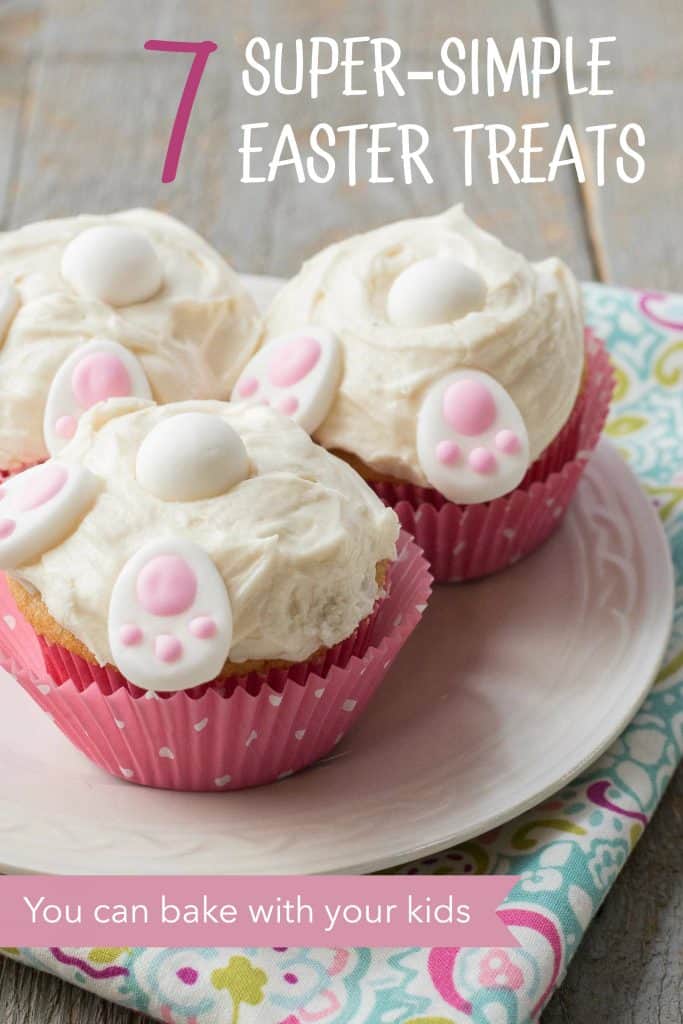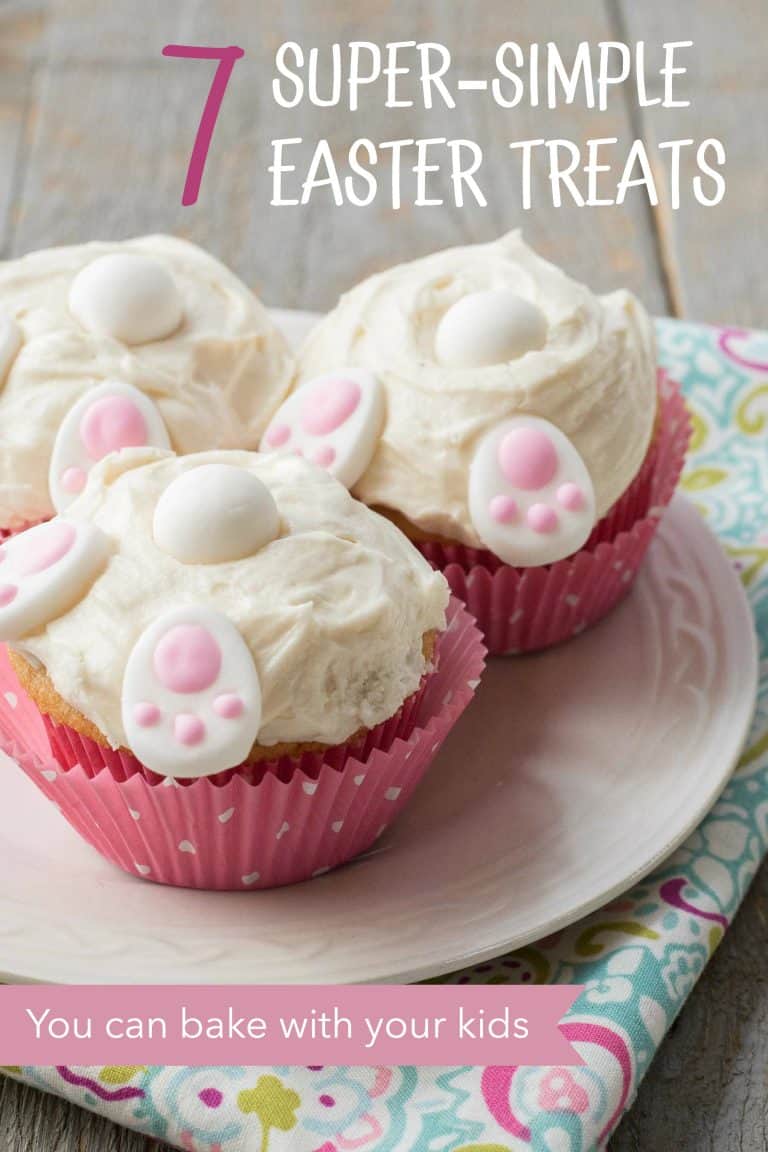 I've got one piece of kitchen advice for you — K.I.S.S. Have you heard this acronym before?
KISS is a U.S. Navy acronym for "Keep it simple, stupid." The KISS principle states that most systems work best if they are kept simple rather than made complicated; therefore simplicity should be a key goal and unnecessary complexity should be avoided.
I admit, sometimes I am intimated by the Pinterest-perfect world we live in.
My two tween daughters are obsessed with baking shows like Nerdy Nummies and How to Cake It. Of course, they make their creative desserts look so simple, yet nothing we make in our kitchen looks quite right.
I remind myself, KISS.
Instead of attempting multiple-colored rainbow unicorn cupcakes with fondant, and failing miserably, we took a new baking approach — Make basic cupcakes and add adorable accouterments.
It worked wonderfully. How adorable are these Easter Bunny Butt Cupcakes? Yeah, pretty flipping' cute.
They were SO SIMPLE.
My two girls (11 & 13) were so proud of their accomplishment. I could just KISS the creative folks over at Wilton for their adorable line of Easter decorations.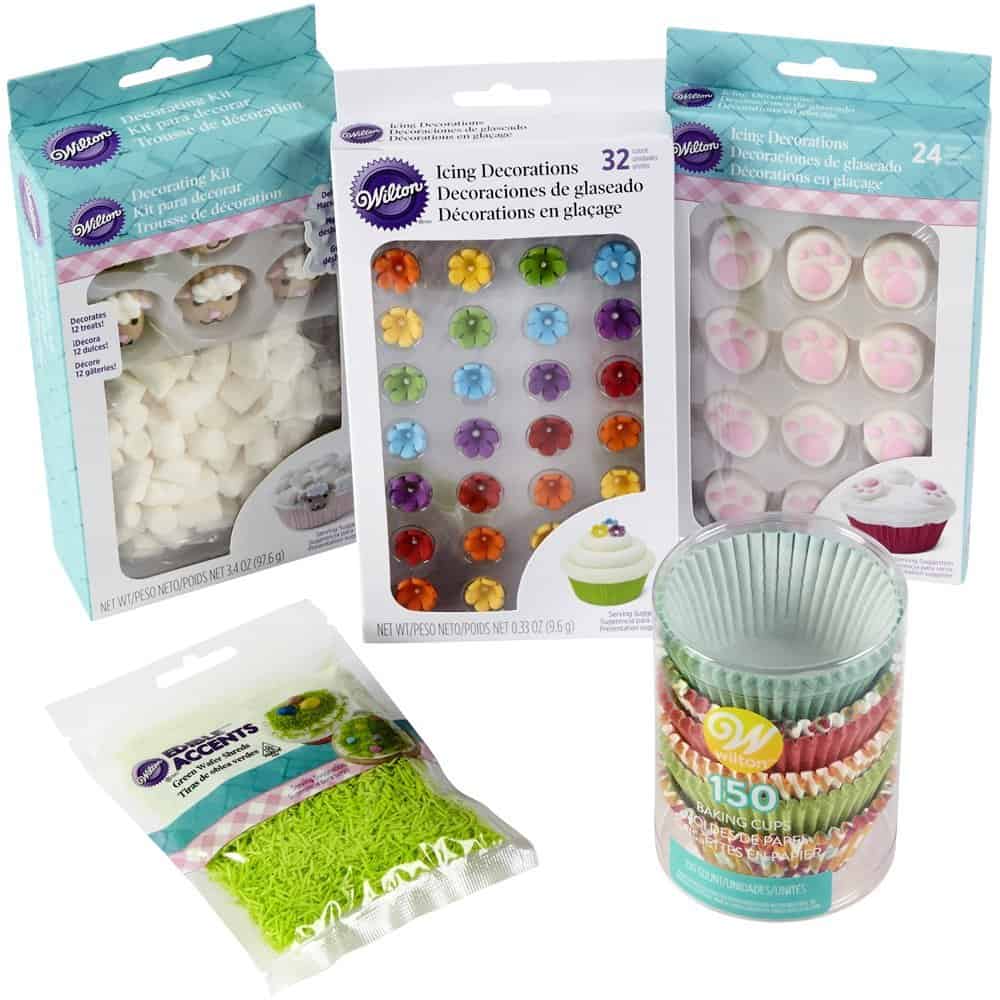 When you "cheat" and buy baking kits like this it allows you to focus on what is important... the KIDS. The kitchen is a wonderful place to connect with kids and teach them to be self-sufficient.
Here are three quick tips for making Easter baking with your children empowering and fun:
Skip the hassle and roll with a box mix. When you're focusing on having some special holiday time with the kids in the kitchen, it's a'ok to use a box mix for making cupcakes. Really, it's ok. Save your energy and patience for making the frosting!
Be the assistant. Let your kiddo be the bakery chef today; you be the assistant. Trust me; they're completely capable. Most box mixes have illustrated instructions. I promise, they'll have more fun this way. When they look up to you with that, "What's next?" face, answer with a simple, "You tell me."
Remember that mess means empowerment. Remind yourself; you want to raise self-sufficient kids. Give your kids an ice-cream scoop to ensure a sense of consistency. I admit as I watch my girls scoop batter into the muffin tins, my perfectionism surfaces. If this happens to you too, take a deep breath and let it go. When they're finished scooping the batter, just take a wet kitchen cloth and clean off the muffin tin before baking.
YOU MIGHT ALSO LIKE: Why Kids Should Be Helping In The Kitchen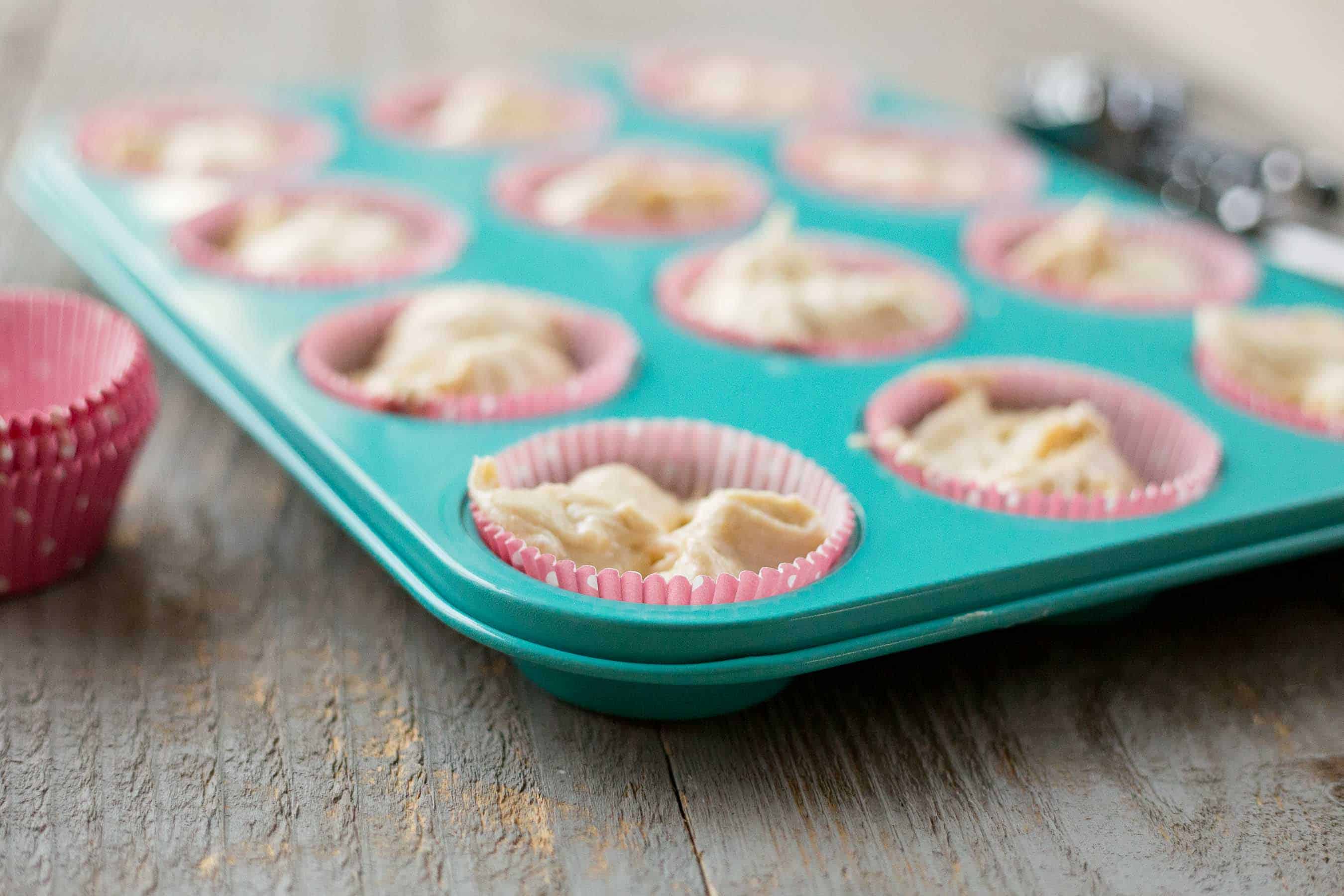 In they go!
While your cupcakes are baking, you have the opportunity to look for the ultimate buttercream recipe. There are so many delicious options; you really cannot go wrong. We've found the one thing that DOES MATTER is the quality of vanilla you use in your frosting. This Madagascar Vanilla Bean Paste is a must-have baking staple at our house. It turns any recipe into a slice of heaven.
Because we cheated (used a box mix and bought pre-made decorations), we were able to spend the majority of our afternoon in the kitchen frosting, laughing, and sampling cupcakes.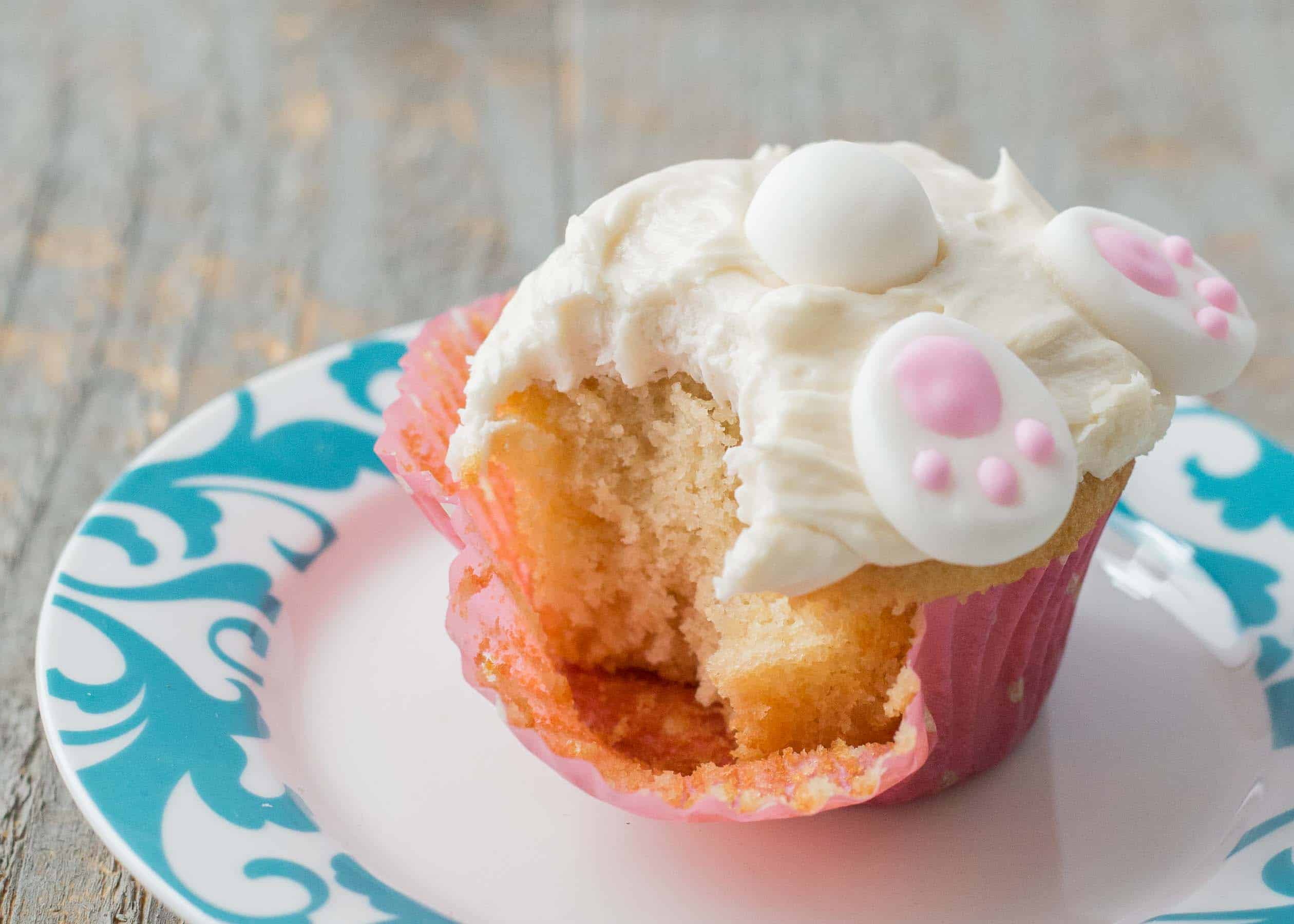 This Wilton Easter Cupcake Kit helped me and my girls let go of Pinterest-perfection so we could focus on what was really important... making memories.
The fact that our cupcakes turned out "totally adorable" as my girls would say was a perk too. The other two cupcake decorating sets that were part of the kit are equally as simple and cute. By the way, if you're not an Amazon fan you can find most of these kits and Michael's and sometimes Target, too!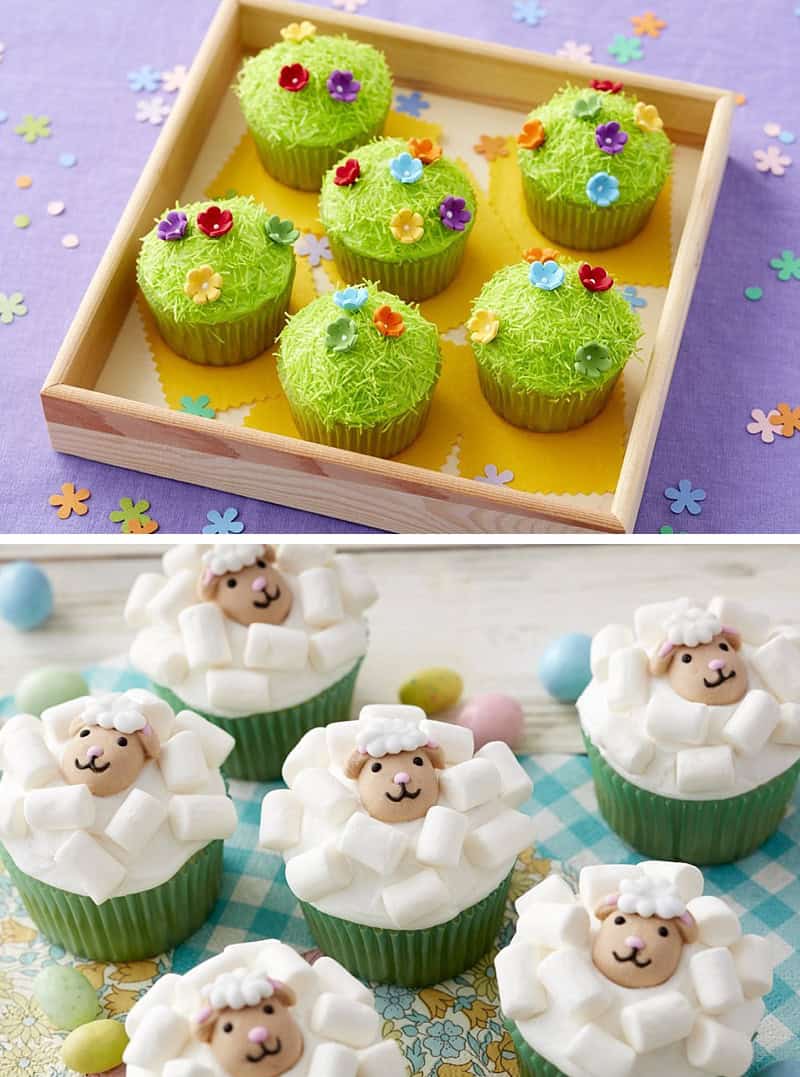 Ok, so we promised to share seven playful Easter treats you can make with your kids!
7 Super-Simple Easter Treat Ideas To Make With Kids
1. Easter Cupcakes — Easter Bunny Butts, Adorable Marshmallow Lambs, and Spring Flower Cupcakes (Wilton Decorating Kit) are all easy options!
2. Rice Crispy Bird Nests — Molded rice crispy treats filled with candy eggs couldn't be easier. Get the instructions here.
3. Spring Flower Pretzel Bites — M&M candy decorated pretzels put the focus on decoration minus any baking. Get the instructions here.
4. Chocolate Bunny Hutch — This Ready-to-Decorate Bunny Hutch Chocolate Cookie Kit from Wilton is also adorable. We cannot wait to try it! While I know ours won't turn out quite like this (below), but it will still be a blast for my two engineers-to-be to construct.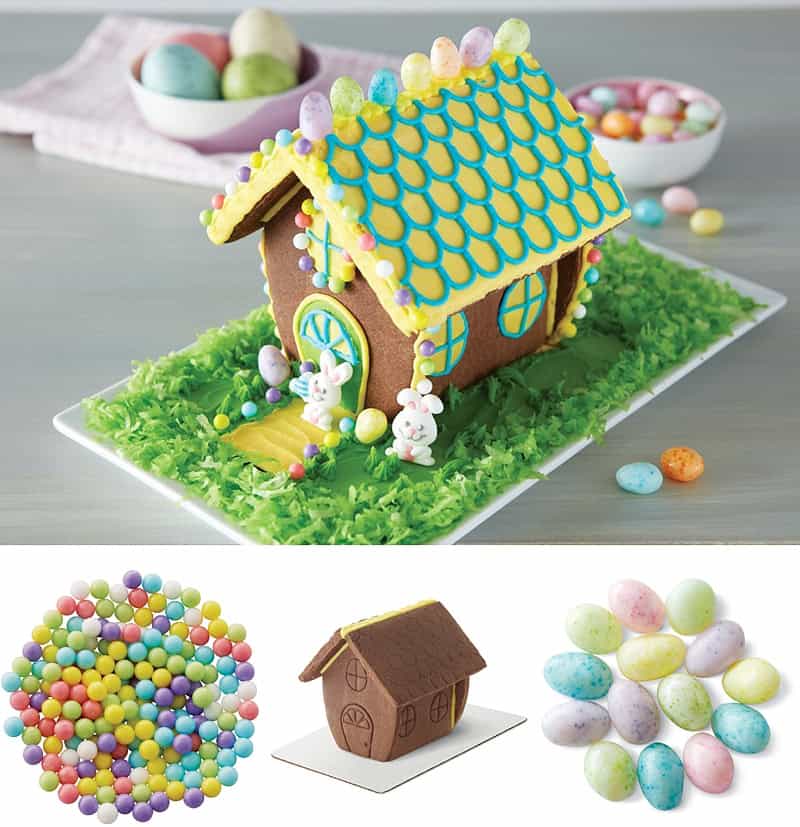 5. Bunny Bait Popcorn Mix — Use our classic birthday cake batter popcorn recipe to make a pretty pastel Easter treat.
6. Peeps Pudding S'mores Pies — This adorable idea even uses pre-made graham cracker crusts. Pudding and Easter candy are used for the simple decorations. Check out the inspiring photos here.
7. Easter Pancakes — Celebrate the holiday with Easter Pancake Art! This family tradition is easier than it might seem at first glance. Watch these video tutorials and learn to make Easter eggs, bunnies, and spring chicks with your kids.
8. Homemade Easter Candy — This awesome and colorful homemade Easter candy recipe for kids would give them so many ways to play with the sprinkles and decorations.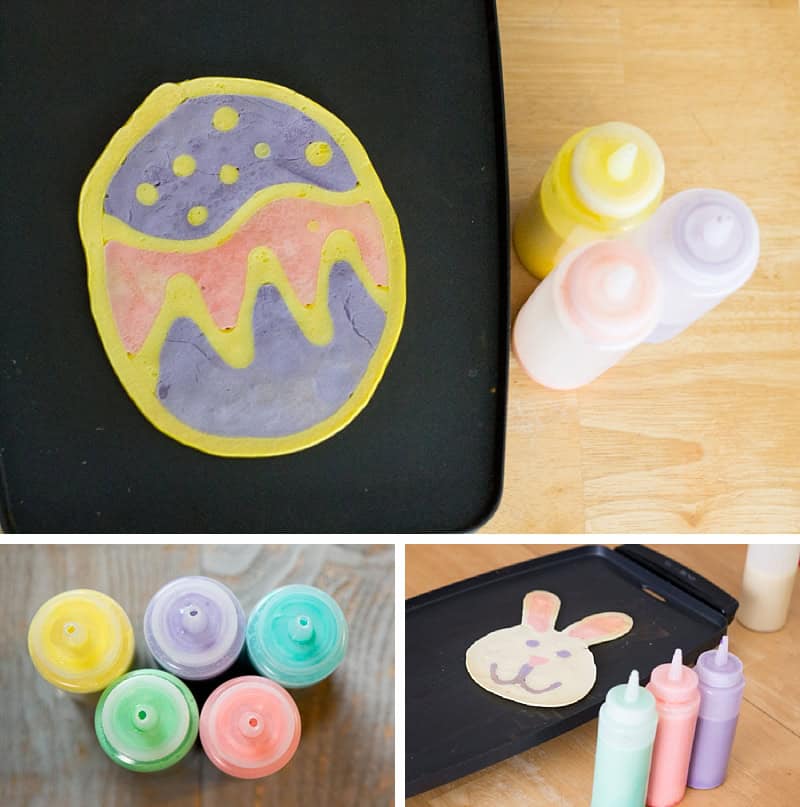 Remember, friend — KISS. That's the secret to success, having fun, and making memories...
P.S. I'd love to hear about your family's favorite Easter treats. Let's chat in the comments.
. . .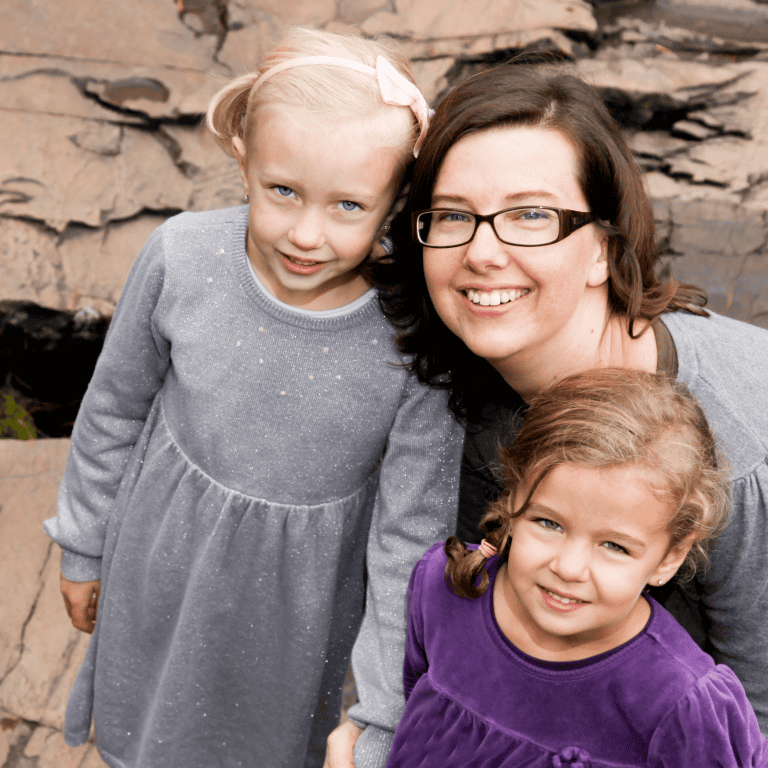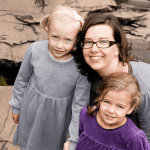 Meet Zina Harrington
Zina is the author of Let's Lasso the Moon, where she inspires parents and children to interact creatively and enjoy the beauty of everyday moments.
Find Zina online→ Facebook | Pinterest | Blog | Instagram
__________________________________________________________