These easy Easter bread recipes are perfect for beginner bakers who want fresh, homemade bread to add to the Easter bread basket for a special holiday brunch.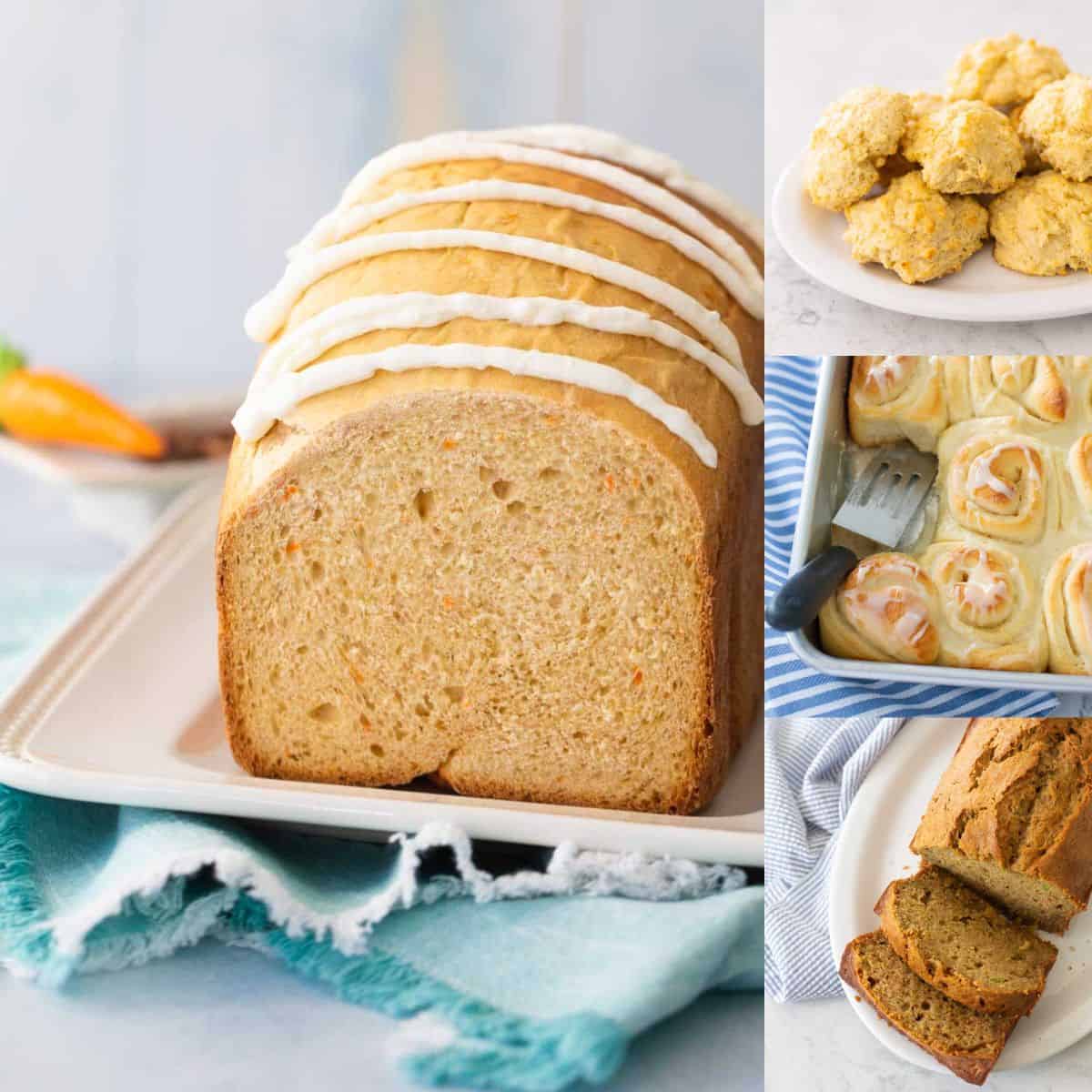 If it is a holiday meal, you can bet you'll find warm, fresh bread on my family table.
It's no secret that my husband and I love to bake homemade bread, after all, we wrote a whole book about it!
So when Easter comes around, we definitely start to plan the perfect fresh dinner rolls, sweet breads, or cinnamon rolls we want to serve!
Looking for an easy bread recipe to start with? I've got you covered.
What are Easter Breads?
Easter is the perfect time to make a fresh, homemade bread for your holiday table.
Traditional Easter breads are often shaped and decorated with colored eggs or are simple loaves filled with dried fruits and nuts with a subtle sweetness.
At our home, an Easter bread falls into one of two categories:
Sweet Breads for Brunch: Think cinnamon rolls, scones, and chocolate croissants.
Savory Breads for Dinner: Think buttery pull apart rolls, crescent rolls, and traditional dinner buns.
I've included all our favorite recipes below to help you find a match for both of those needs!
How to Choose the Best Recipe
These easy Easter breads are the best recipes because they are perfect for beginner bakers.
Holiday cooking can be a stressful time, don't miss out on serving homemade fresh bread because you're feeling overwhelmed.
My favorite kitchen shortcut is to use our bread machine to make hands-off homemade breads while I'm busy working on other things for the feast.
Otherwise, I like to choose a fast and simple quick bread that doesn't require yeast and can be whisked together quickly and popped right into the oven.
If you have a bread maker, be sure to try one of the bread machine recipes below. I've labeled them so you know which ones to sample.
No bread machine? (They really are worth it!) No problem, just choose one of the no-yeast recipes listed below.
More Easter Recipes
Planning a festive Easter brunch doesn't need to be stressful. I suggest you plan to host a fun and easy Easter potluck! Let your family and friends bring dishes to share.
If you know you'll have kids at your holiday table, be sure to check out these kid-friendly Easter dinner ideas.