This vanilla bean crème brûlée has an amazing secret ingredient: Grand Marnier liqueur gives it a mouth watering brightness that makes this the very best crème brûlée you've ever had.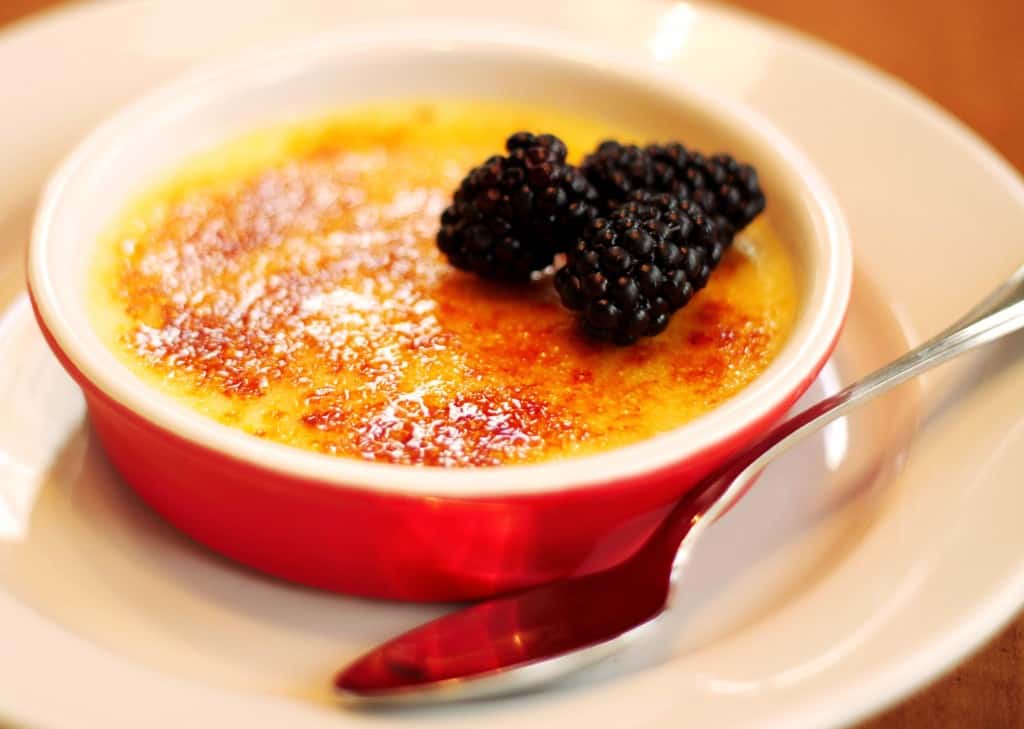 Several Christmases ago, my good friend Zina gave me a surprise gift. We do not normally exchange holiday presents so it was with delight and laughter that I opened the package to find a crème brûlée set. Zina told me she was giving me the set in hopes that I would make my famous vanilla bean crème brûlée for her! A win-win gift if ever there was one!
Fast forward to several office birthday parties and special occasions and I am now the Official crème brûlée girl. Instead of cupcakes, this is the treat that Zina consistently requests. It really took me by surprise to find just how easy this vanilla bean crème brûlée recipe is to make.
The only thing you really need to learn is a few very specific tricks in the method. My recipe below is obsessively detailed and long but should take all the guesswork out of when to do as you assemble the dessert.
Party guests are always wowed by my vanilla bean crème brûlée dessert. Many of my book club lady friends said it belonged more in a restaurant than in a home. We were too busy chatting that evening, but it would also be fun to lay out the kitchen torch and let your guests burn their own sugar. Interactive food at its best.
Why vanilla bean crème brûlée is the perfect party dessert:
You can make the custards ahead of time and just torch the sugar in front of your guests.
The custard is light and pairs wonderfully with fresh berries for a sweet treat.
Your friends will think you are an amazing Kitchen Goddess.
Tools you need to make vanilla bean crème brûlée:
[tasty-recipe id="14527"]