Easy homemade lemon curd is the perfect filling for a fresh fruit tart or lemon meringue pie. This make-ahead recipe is perfect for saving time before your party, just grab the bowl of lemon curd and serve with one of my favorite breakfast pastries for a special brunch.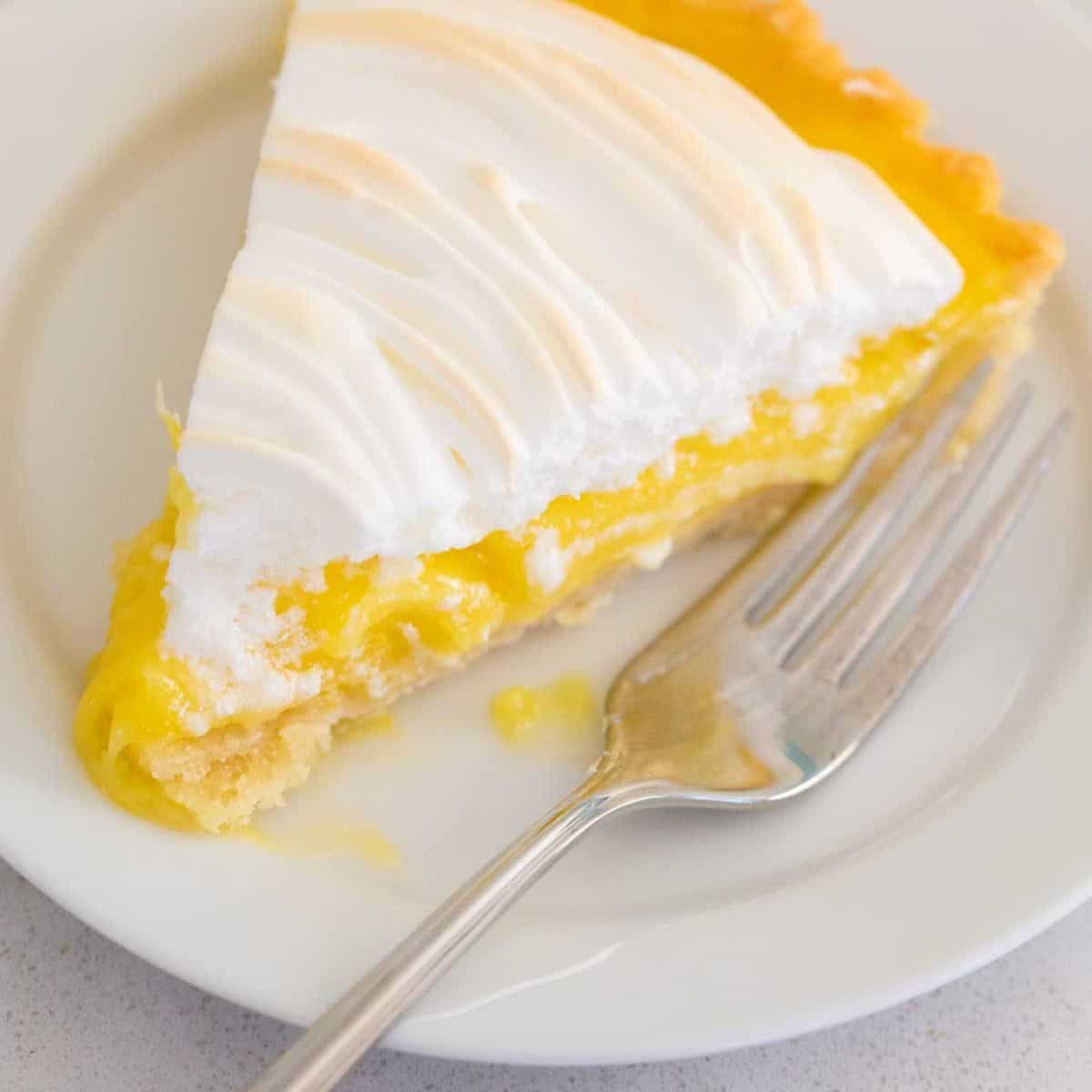 If you've seen those jars of lemon curd at Trader Joe's or your local grocery store, you've probably wondered how to use it or whether it is worth making from scratch.
Once I tried making homemade lemon curd at home with fresh lemons, eggs, butter, and sugar, I realized just how easy it is.
Not only is this an easy recipe, but you can (and should!) make the lemon curd in advance to save time when assembling a fancy dessert like my lemon meringue tart.
It's also handy to keep a bowl of lemon curd ready to go in the fridge for entertaining during the holiday season. It tastes amazing with scones, biscuits, pancakes, or just about anything you put on your breakfast table!
Jump to:
Why This is the Best Recipe
There may be several shortcut lemon curd recipes out there, but this recipe is completely from scratch and uses very basic ingredients.
I think this is the best recipe because it is inspired by Ina Garten's lemon curd from her Barefoot in Paris cookbook.
Her recipe is very helpful but I've taken the time to illustrate every single step so you know exactly what the lemon curd will look like as you make it.
One taste and you'll be tempted to grab a huge spoon and eat it all by itself!
Ingredients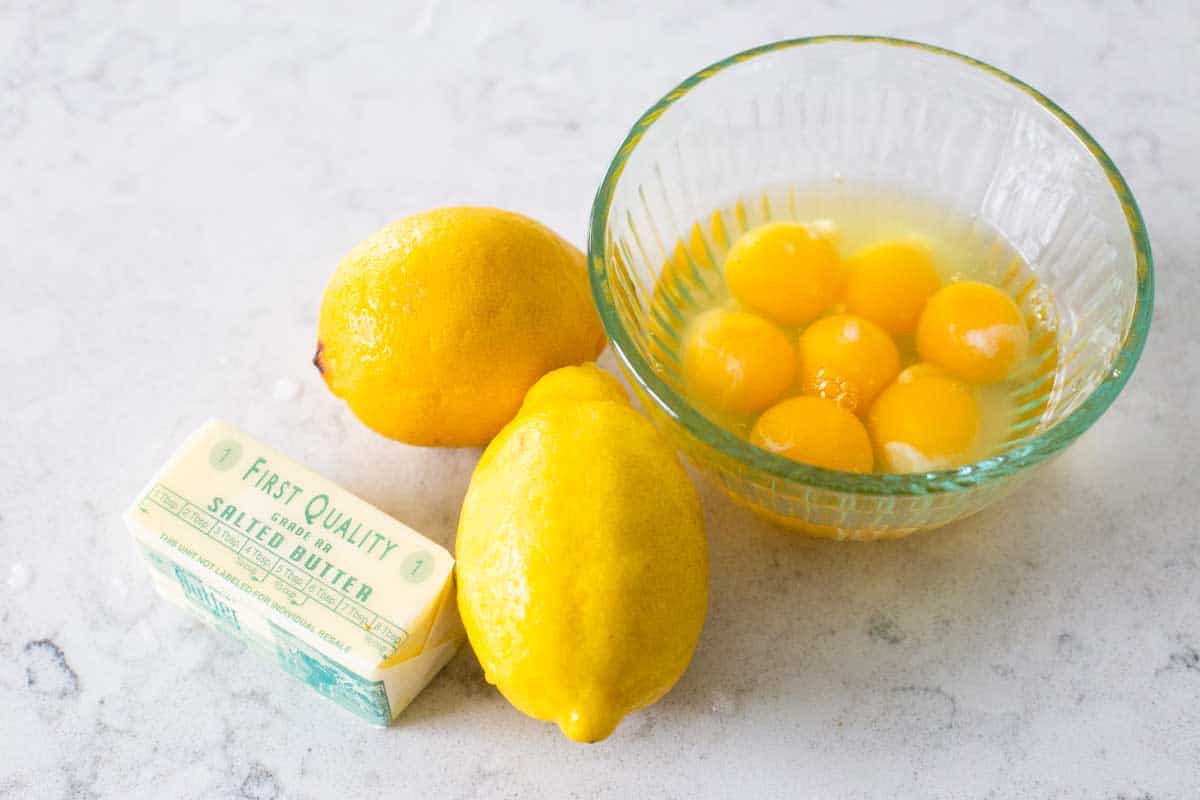 To get a thick, rich, creamy lemon curd, you need just a few simple ingredients:
Fresh Lemons: You'll use the zest and the juice and get every bit of lemon goodness out of each one.
Extra Large Eggs: Both the whole egg plus additional yolks.
Butter
Sugar
Zest the Lemons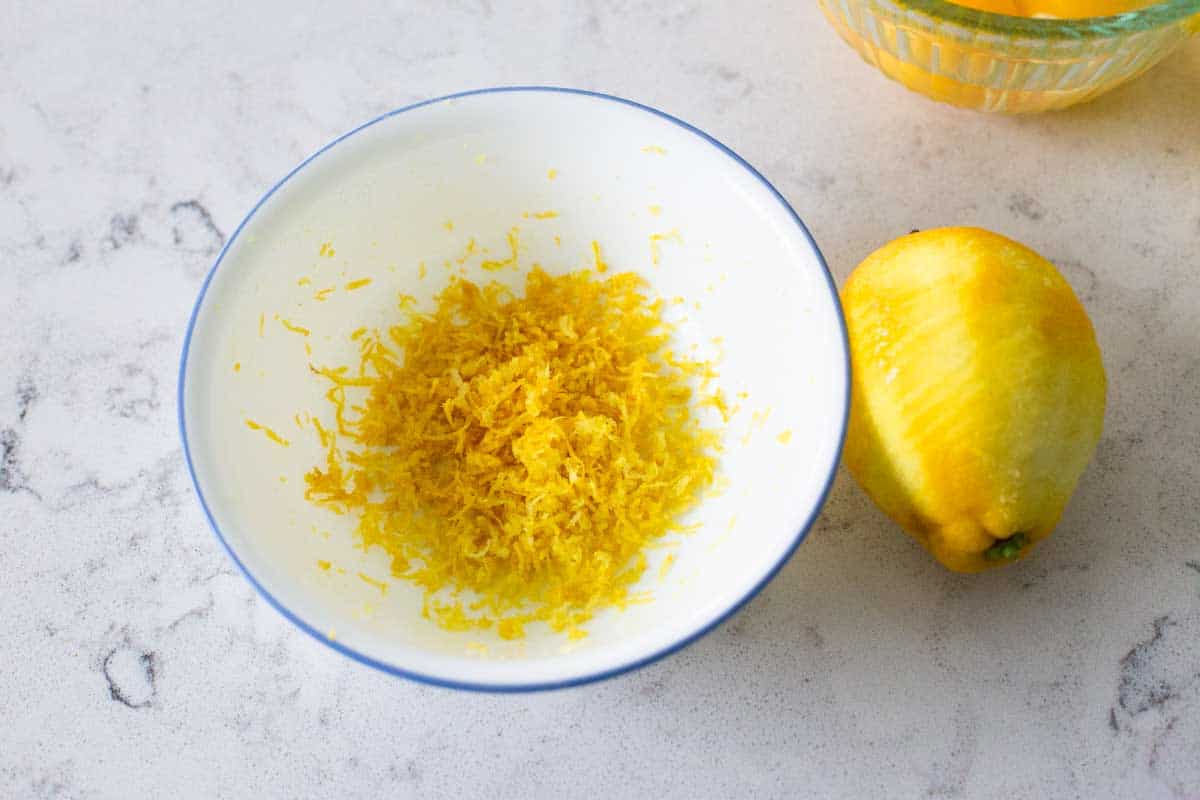 The first step is to prepare the lemons for the lemon curd.
Use a microplane grater or lemon zester tool to zest the lemons into a small bowl.
Squeeze the Lemon Juice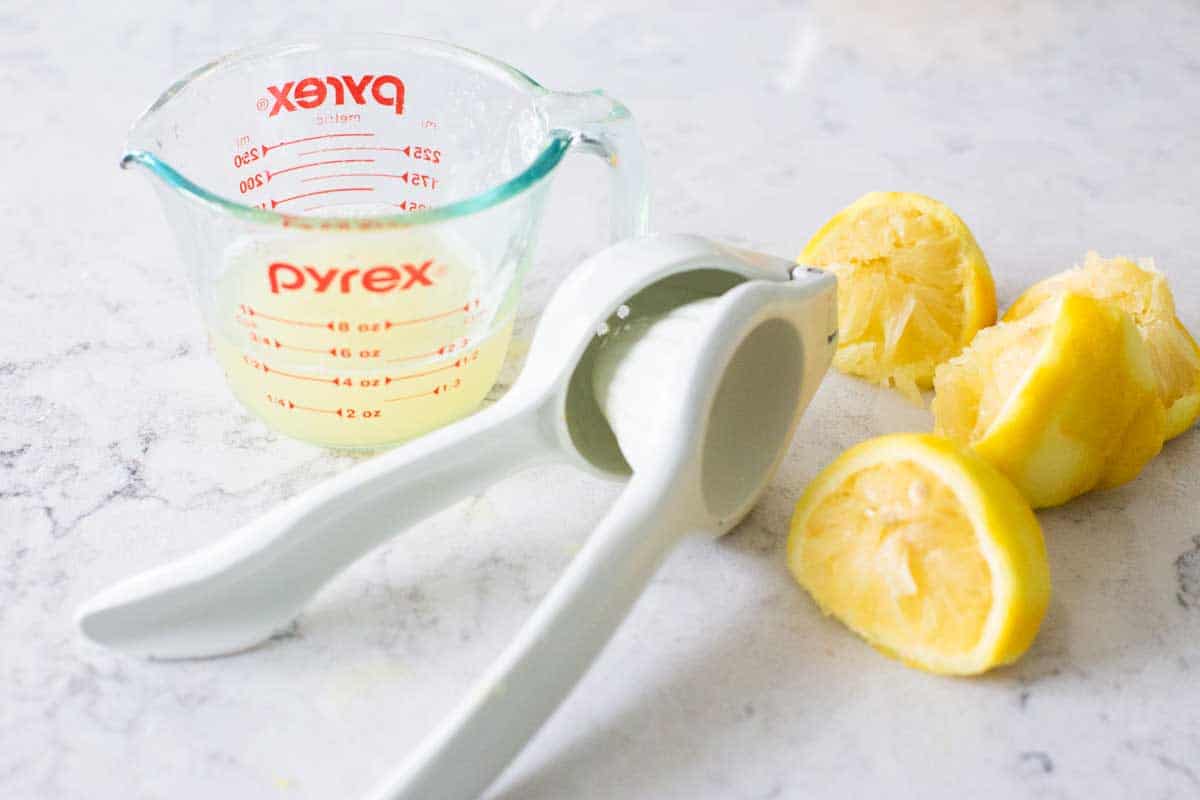 A citrus press comes in really handy when juicing the fresh lemon halves.
In a pinch, I use a regular fork and my hands to squeeze as much juice as I can from each half.
Whichever tool you use, be sure to collect any lemon seeds that fall into the juice cup. They will turn your lemon curd bitter if they are cooked inside.
How to Make the Lemon Curd
Once the lemon zest and juice are ready to go, you're ready to finish preparing the lemon curd.
Add the softened butter and sugar to the bowl of a stand mixer and beat them together until combined and fluffy.
They should look like this: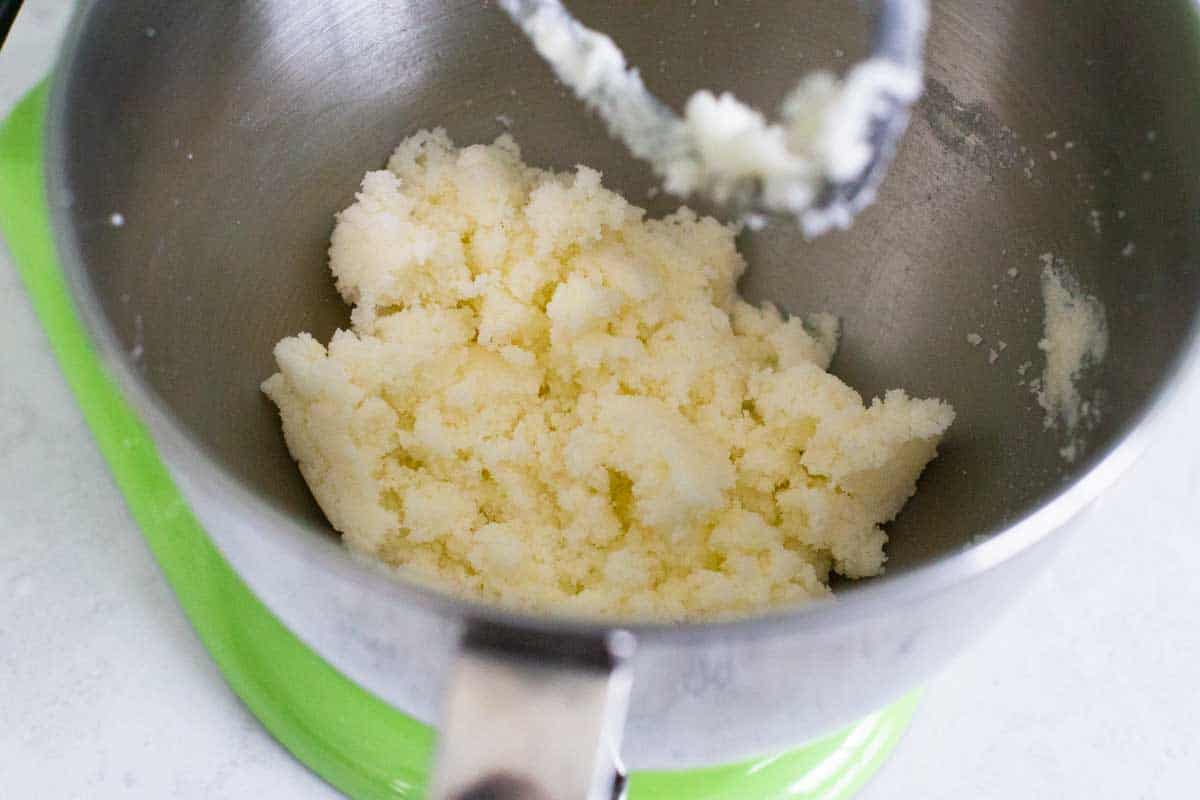 Then add the eggs and egg yolks one at a time, beating between each addition.
Add the lemon juice, zest, and salt to the mixer, and beat them into the egg and butter mixture.
At this point, the lemon curd is going to look curdled and very unappealing, do not worry!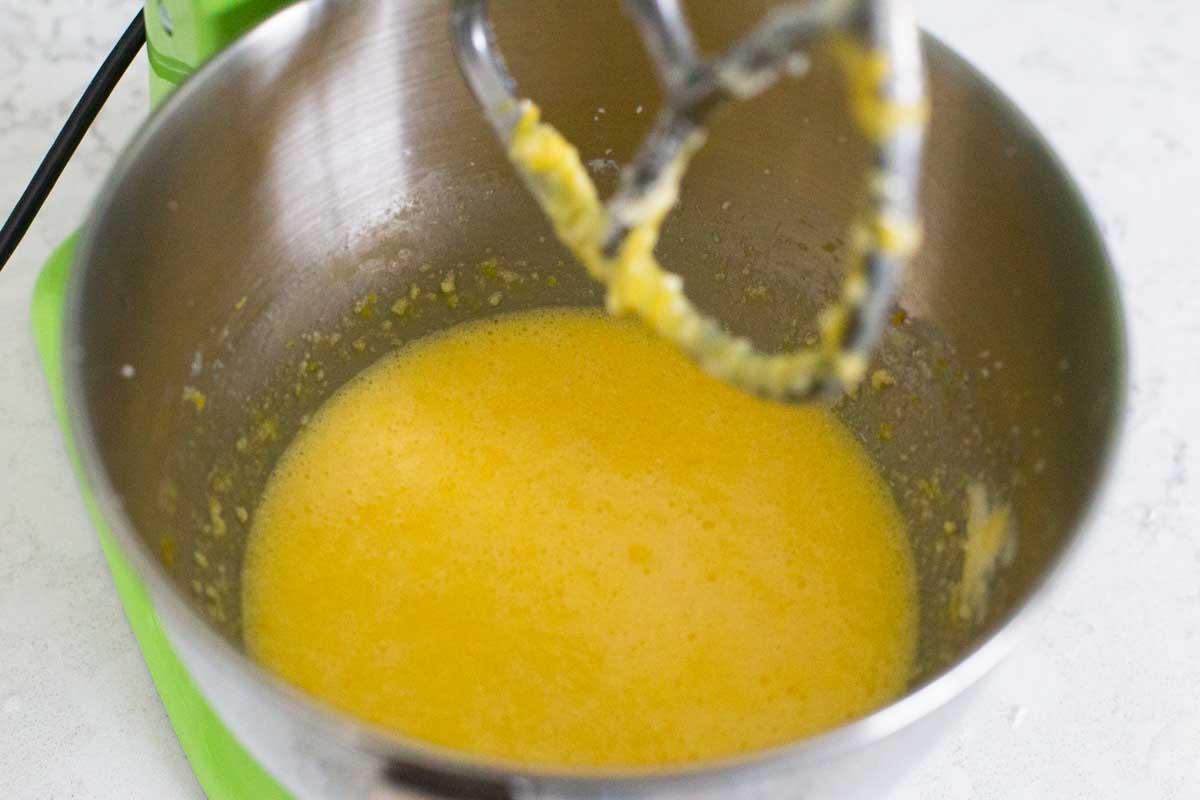 Scrape the entire mixture into a saucepan.
Cook the lemon curd over medium-low heat for 8 - 10 minutes stirring constantly with a wooden spoon or spatula.
You want to keep the mixture moving constantly so the eggs don't curdle.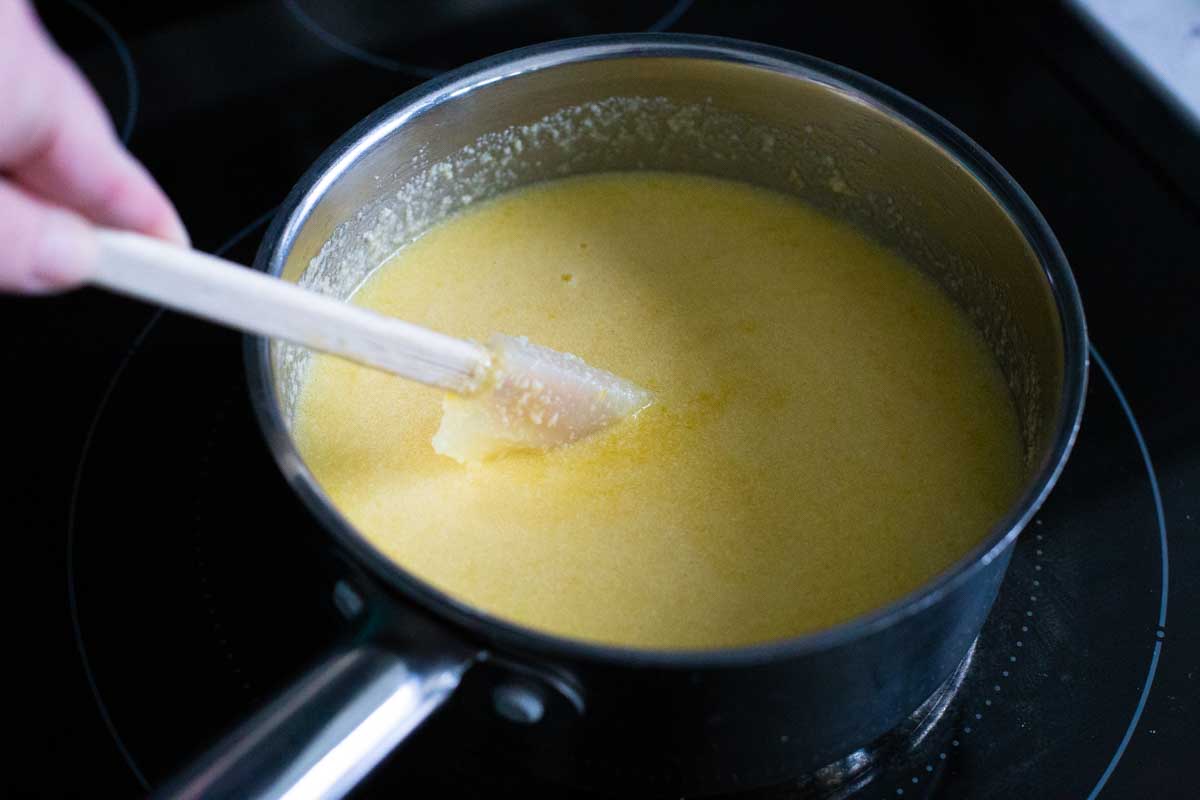 The lemon curd will start to smooth out as it cooks and will eventually start to thicken.
Once it has started to thicken, turn the heat to LOW and use a whisk to whisk it constantly for a minute or two more.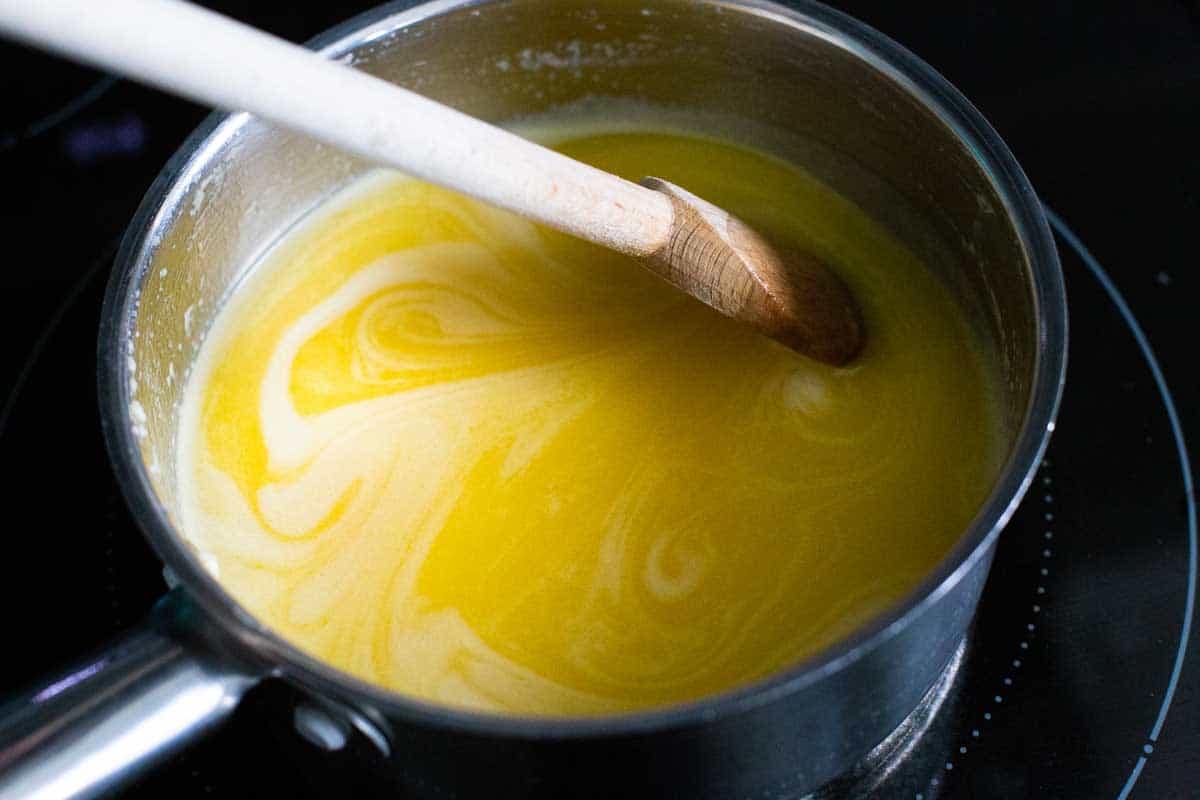 The finished lemon curd will read 175°F on a instant-read thermometer or candy thermometer.
It is very important to not let it come to a full boil or the eggs will scramble.
Pour the finished curd into a clean bowl immediately and let cool to room temperature.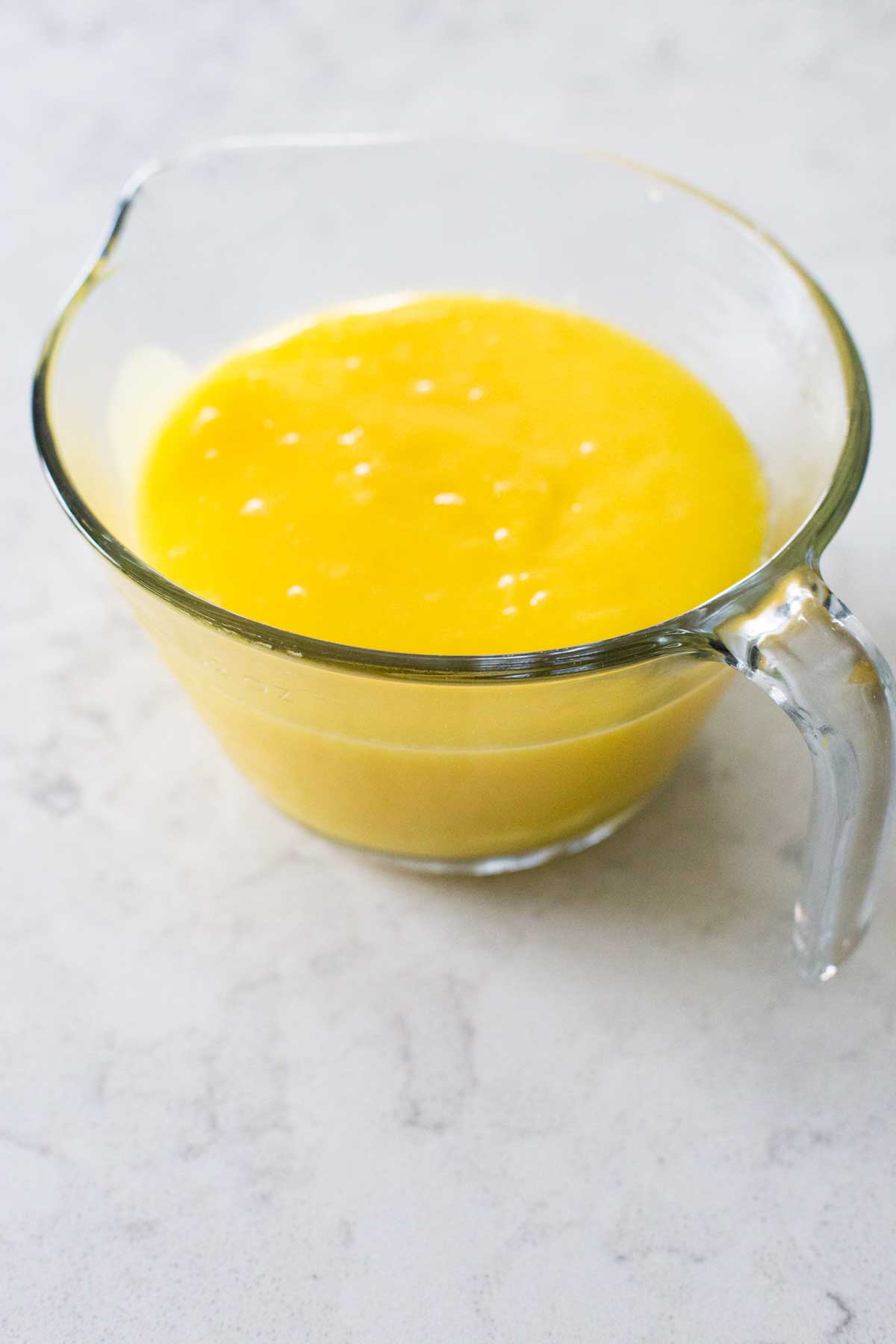 Make-Ahead Tips
I believe the lemon curd tastes even better the next day once it has had a chance to let the flavors mingle and chill in the fridge.
Store the lemon curd in an airtight container in the fridge. I like to use a mason jar with a lid or a bowl with a tight fitting lid.
Do not try to freeze the lemon curd, the texture will separate once it thaws.
Serving Suggestions
The obvious use for lemon curd is as the base for a fresh lemon tart like my lemon meringue tart.
When you make the lemon curd in advance, it saves so much time on the day you want to make the homemade meringue.
But don't wait for a fancy tart to make this easy lemon curd. It would taste amazing spread on just about any breakfast treat you want to serve for a special meal.
In fact, when we stayed at the Pettigru Place Bed & Breakfast for our anniversary, they served lemon curd as part of a delicious stuffed French Toast and spooned over lemon bread.
You could also try:
Lemon Berry Waffles: Spread lemon curd over homemade buttermilk waffles and top with fresh blackberries or blueberries.
Lemon Curd and Scones: Bake a batch of blueberry scones and serve lemon curd on the side with tea.
Lemon Curd and Biscuits: Any buttery biscuit would be better with lemon curd but my homemade hot cross biscuits are an amazing pick.
Lemon Curd and Pound Cake: Top a slice of pound cake with lemon curd and whipped cream. Add fresh strawberries.
Lemon Curd Pancakes: Add a dollop of lemon curd to the top of a pancake stack.
Lemon Curd French Toast: Layer two slices of French toast with a dollop of lemon curd for a stuffed french toast.
Lemon Cheesecake: Spoon the prepared lemon curd over a store bought cheesecake for the zestiest cheesecake topping ever!
Serve the lemon curd as part of a breakfast tray with any of my easy homemade breads. You can see some of my favorite bread recipes here.
📖 Recipe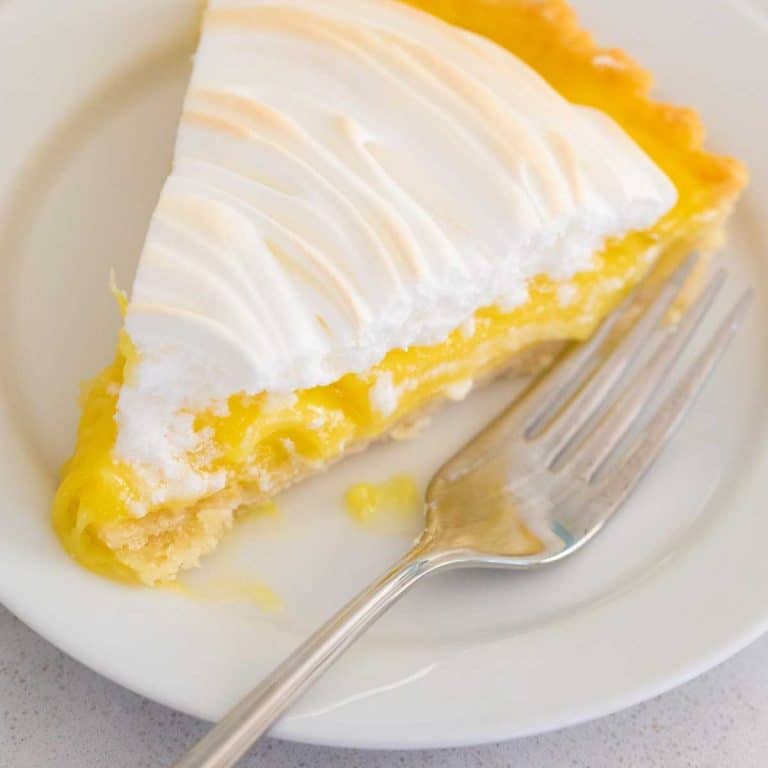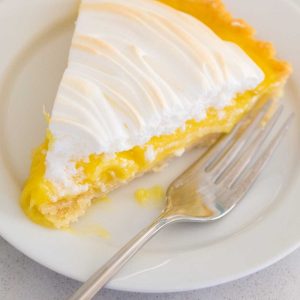 Lemon Curd
Homemade lemon curd is so easy to make with fresh lemons. This rich lemon sauce is delicious as a base for a lemon tart but would be amazing spooned over a pound cake, spread onto toast or a biscuit, or used with French toast or pancakes.
Ingredients
8

tablespoons

(1 stick) butter

softened

1 ½

cup

sugar

4

extra large eggs

3

extra large egg yolks

¼

cup

lemon zest from 6 - 8 lemons

½

cup

fresh lemon juice

⅓

teaspoon

kosher salt
Instructions
Cream the butter and sugar in the bowl of an electric mixer fitted with the paddle attachment for 1 minute.

On low speed, add the eggs and egg yolks one at a time, and then add the lemon zest, lemon juice, and salt. Don't worry, it will look curdled.

Pour the mixture into a small saucepan and cook over medium-low heat for 8 to 10 minutes, until thick, stirring constantly with a wooden spoon. Whisk briskly when it starts to thicken and cook over low heat for a minute or two, whisking constantly. Don't allow it to boil!

It will be 175°F on an instant-read thermometer. Pour into a bowl and cool to room temperature.
Recipe Notes
Storage Tips
Lemon curd should be kept in an airtight container in the fridge and will last up to one week.
Do not try to freeze, the curd will separate when it thaws.
Save This Recipe to Your Recipe Box
Find this delicious recipe next time you visit by saving it to your very own recipe box on my site. All your favorites stored in one easy place!