The best kitchen tools for home cooks as tested by a professional cookbook author. These are the cooking tools that can hold up for over 20 years of heavy family cooking.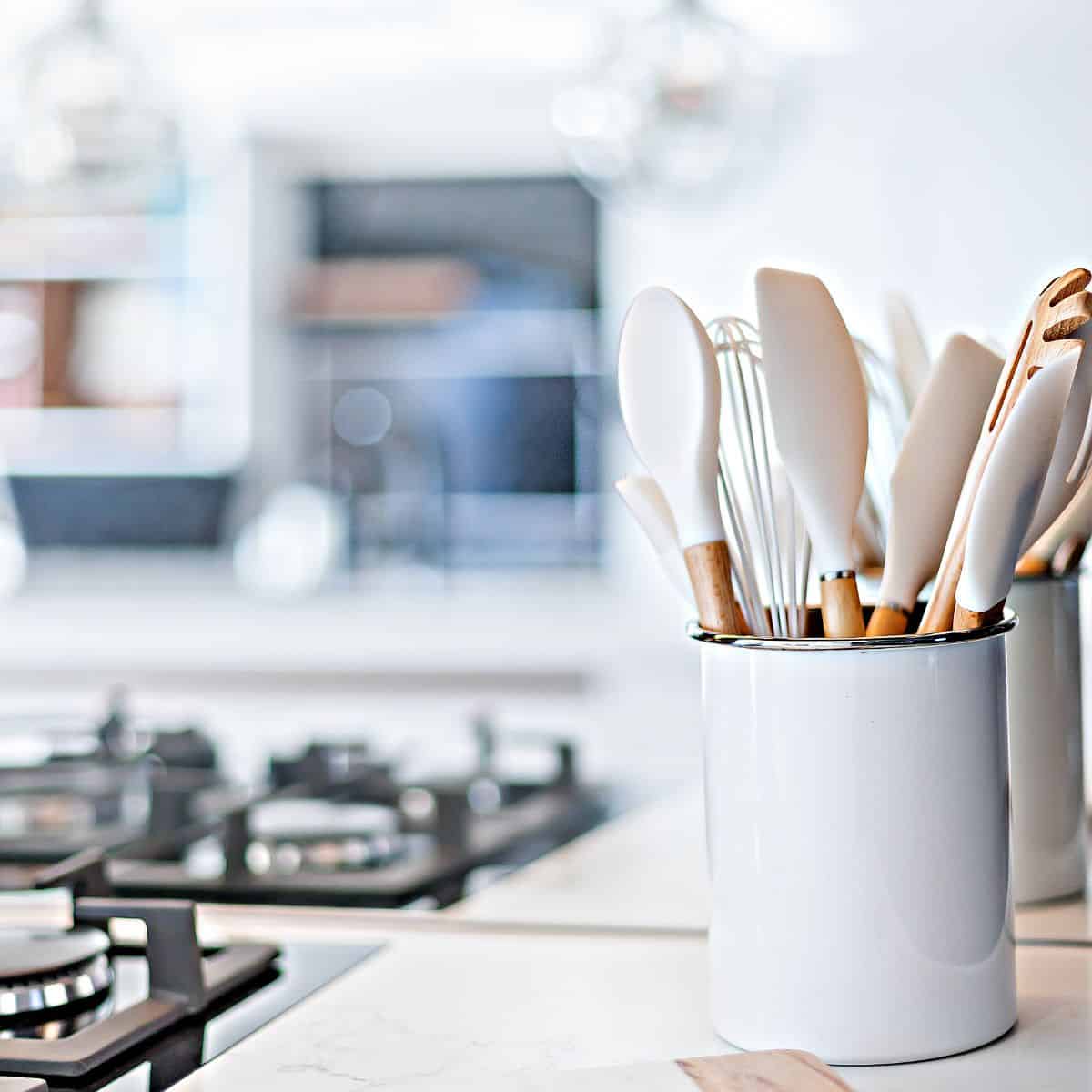 I've been cooking for my husband and kids for over 20 years.
I started as a new bride with a fairly well stocked kitchen thanks to the wedding registry I researched and obsessed over for months. (Raise your hand if you're a Virgo, too.)
But at some point in the last 5 years, my average home kitchen went essentially commercial.
Recipe testing for 3 cookbooks is no joke.
I've given this kitchen and everything in it a major work out. Some day I'll tell you about how I used my oven so much, it basically imploded a week before a cookbook deadline (and about 2 days before Christmas) . . .
Some things failed the test, other things rose right to the top of my Most Loved, Most Used, Most Essential items to keep in your kitchen.
Maybe you're a new bride or groom obsessively researching what to add to your registry (hey there, fellow Virgos!).
Maybe you've been married for 20 years (or more) and have finally decided to give all those broken items in your drawers the boot and splurge on an upgrade.
Either way, I've got the list of the BEST things to treat yourself to for a kitchen makeover that you'll love working in.