Easy dessert recipes for kids are a great way to get them excited to learn how to bake cookies, brownies, cake, and more. These easy treats are perfect for any special event all year long.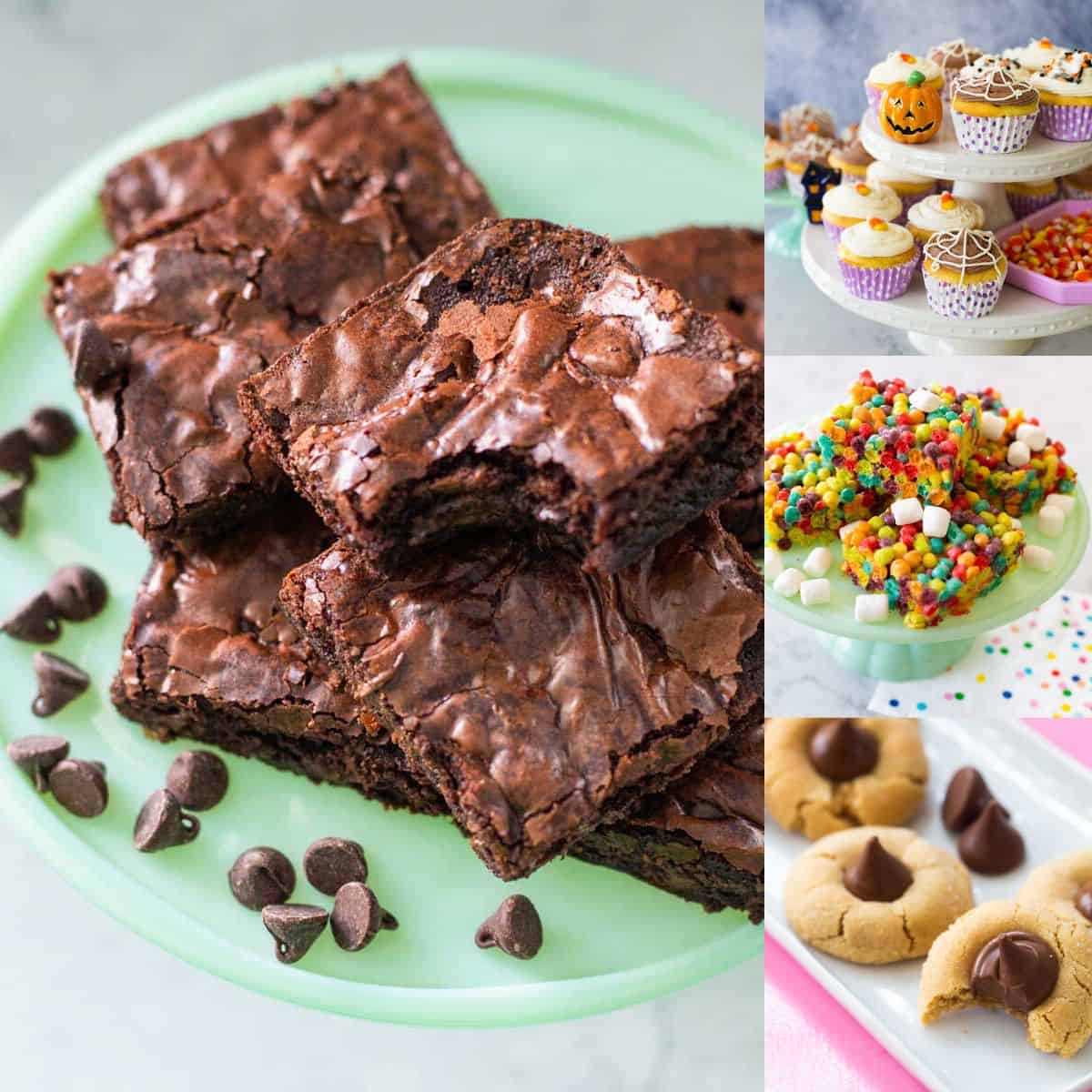 Kids just LOVE to bake, don't they?
My girls have been helping me bake cookies and brownies since they were tall enough to reach the counter when standing on a kitchen chair.
As soon as they were able, they wanted to start baking all on their own and we needed easy dessert recipes they could manage by themselves.
I've gathered together my kids' favorite easy desserts to help inspire your kids to have a little baking fun!
Jump to: