Want to teach your kids how to cook or bake? All you need are a couple of cookbooks for kids and an easy lesson plan to follow for the best DIY cooking classes for your family.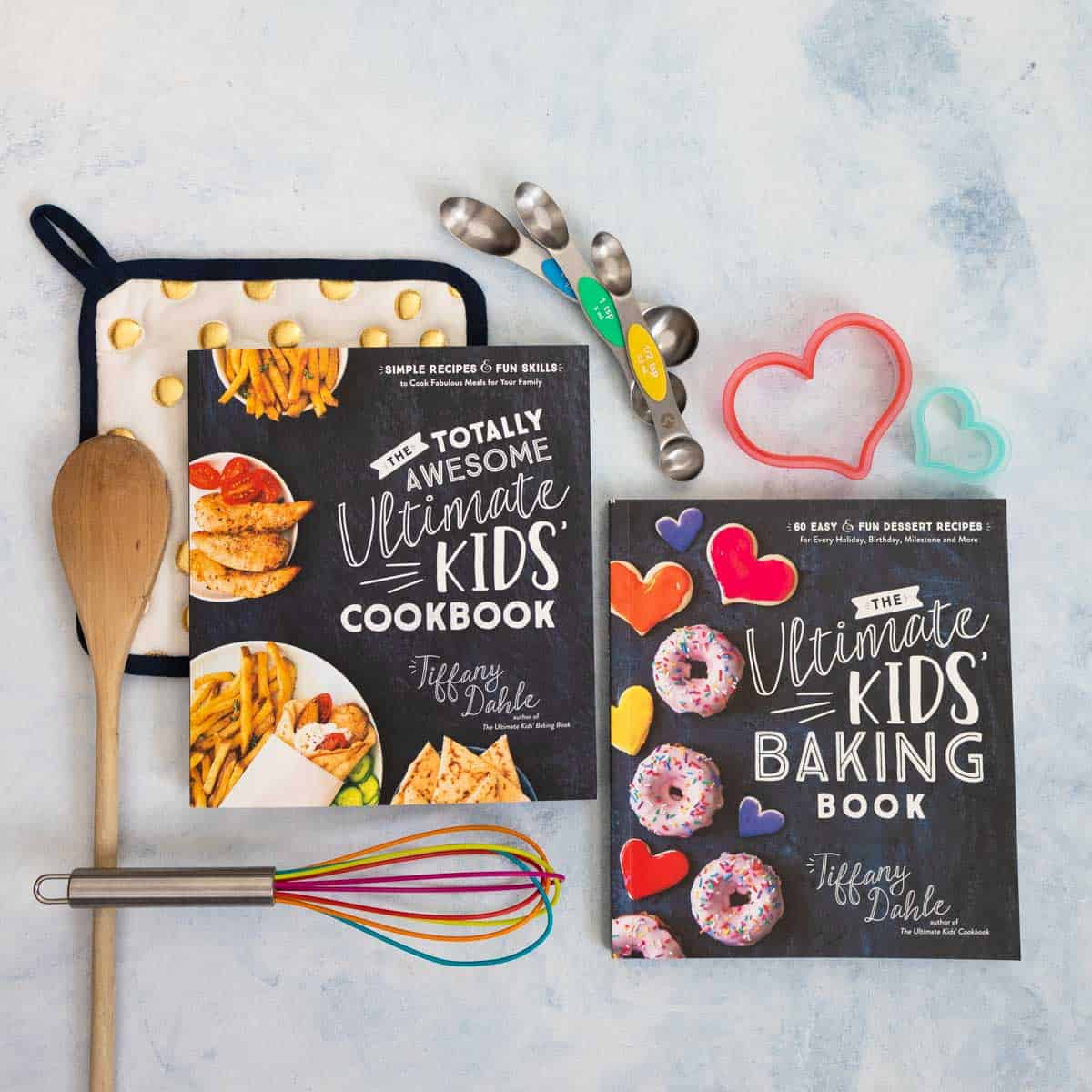 Are you looking for a "home ec" element for your homeschool?
Maybe you have kiddos eager to whip up some delicious dishes in the kitchen but you're not sure where to start?
I know families who have gone so far as to purchase a cookbook for kids with the best of intentions only to then have the book sit on the shelf unused.
As the author of two bestselling cookbooks for kids, I want to make sure that your family can actually use and enjoy the recipes I worked so hard to develop for you.
In order to make teaching your kids to cook or bake as easy as possible, I've created a very special companion for The Ultimate Kids' Baking Book & The Totally Awesome Ultimate Kids' Cookbook.
I developed a printable lesson plan kit for you to turn either one of my kids' cookbooks into a solid unit for homeschool or to just use for a little weekend family-time fun.

What's Included:
Complete instructions for using the lesson plans
A simple lesson procedure checklist for you to use every time your child cooks one of the recipes: This includes tips for YOU as the teacher to make the lessons as fun and enriching for your child as possible
A beginner's map to the easiest recipes in the book and which order to cook them in for the greatest sense of skill-building for the chef
You can print out the recipe maps and hang them on your fridge for the kids to chart their progress.
There's even a fun "Final Test" for each book where your new chef can really show off their skills!
And then be sure to sign up for my FREE email newsletter where I'll send you fantastic tips and tricks for cooking with your kids and a free sample recipe from the cookbook for you to enjoy right away: