Need a ridiculous easy snack for your Halloween or fall party? Try this simple chocolate peanut butter pretzels snack mix. It's a fun little treat to make with the kids this fall.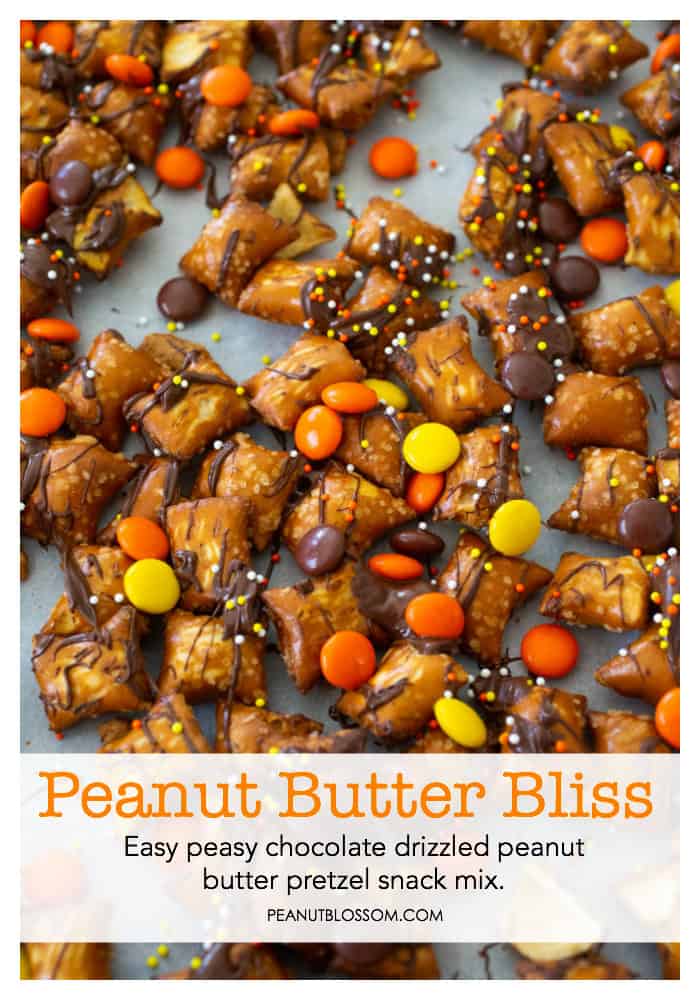 What does your family eat when you watch a movie together at home? Is it always a big bowl of popcorn or do you ever serve up something different?
We're definitely a popcorn family, but I thought it would be fun to surprise the kids with something a little more festive this fall. As part of our fall bucket list, one of our items is to have a Family Movie Party and watch Roald Dahl's The Witches together.
This ridiculously easy treat only involved 3 ingredients and took me less than 5 minutes to pull together. Both girls nearly lost their minds when they saw this fun spin on movie candy + pretzels.
If you need a treat to bring to a Halloween party or Thanksgiving, this would be a perfect one to have in your pocket.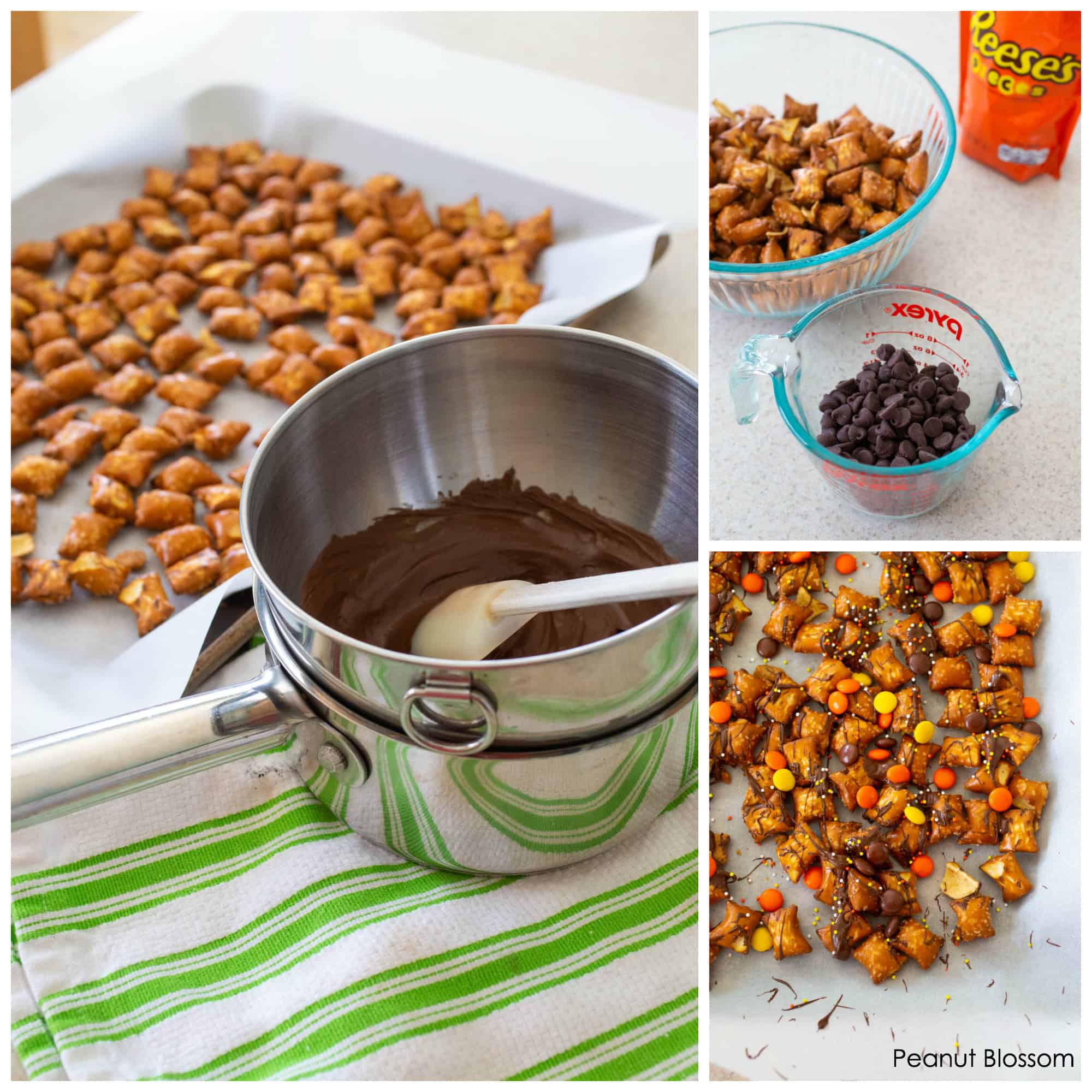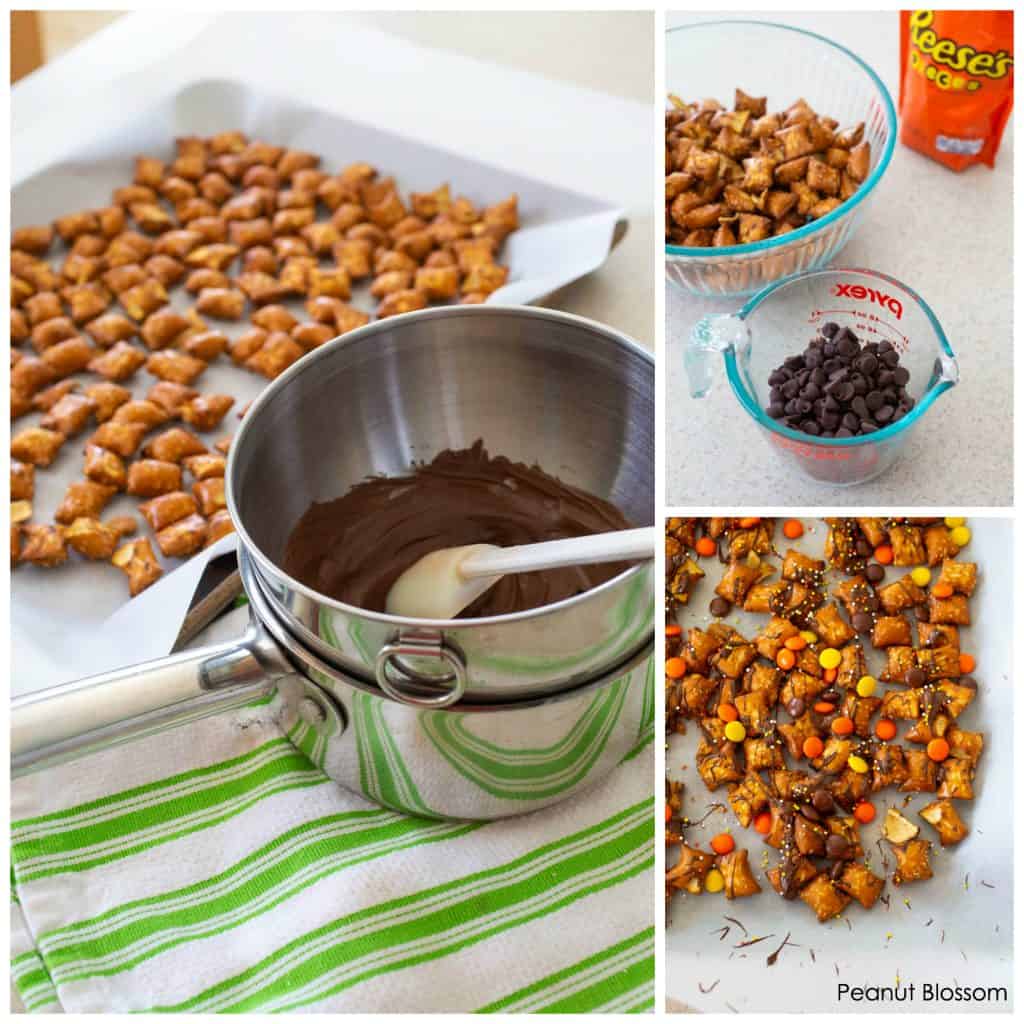 The only trick part to the recipe is melting the chocolate. I tried microwaving the chips but the chocolate seized up on me (became totally firm and un-stirrable.)
I melted the chocolate the old-fashioned way--in a double boiler. I just put one of my metal mixing bowls over a pot of water. Bring the water to a gentle simmer over medium-high heat and stir the chocolate while it melts. Once it is smooth, remove from the heat and drizzle over the pretzels.
I used a fork to flick the chocolate in a drizzle pattern. It made a bit of a mess, so be sure to wear an apron and keep the pretzels on a piece of parchment paper for easy clean up.
More fun Halloween snacks for kids: