Got a box of pumpkin spice Cheerios and not sure what to do with it? This seasonal flavor is only available for a limited time and though it is delicious straight-up with milk, why not turn them into an ooey gooey, easy no bake pumpkin spice caramel bar? Perfect for football parties or any fall gathering. Thanks to General Mills for providing the ingredients and recipe to make these easy party treats.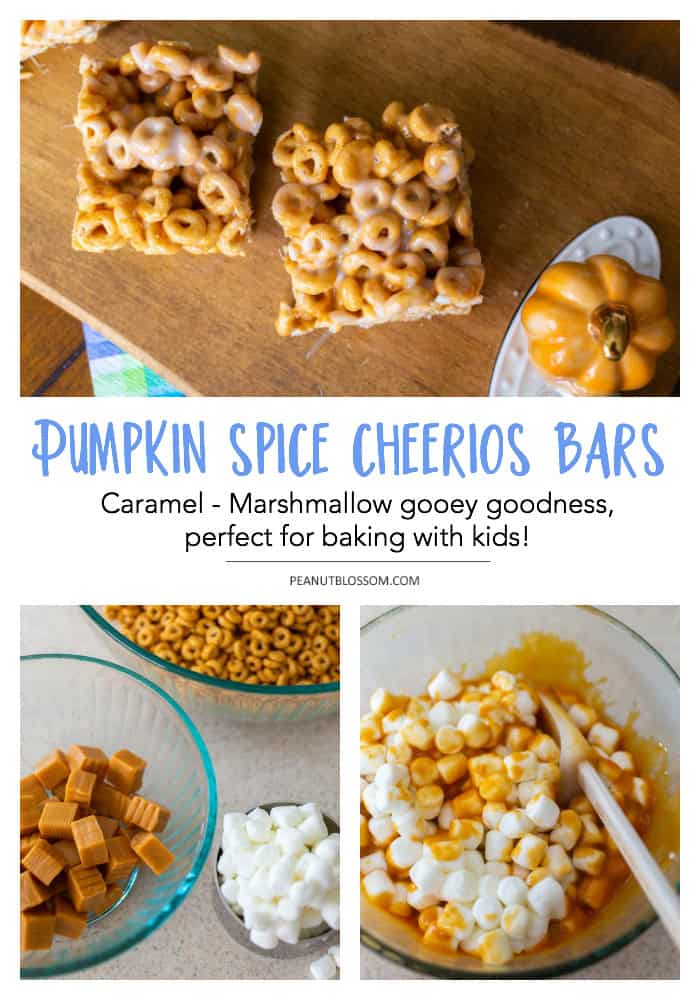 According to my husband Tim, he was the designated Official Cereal Bar Baker of his family while growing up. His mom didn't keep store-bought goodies in the pantry but rather always had ingredients on hand. When he wanted something sweet, he had to mix it up himself. He learned very early on how to make several variations on marshmallow cereal bars and he prides himself on this childhood talent.
General Mills recently sent us a a festive care package with the ingredients to make these delicious pumpkin spice Cheerios bars with caramel and marshmallow, topped with a white chocolate drizzle. Tim sighed with contentment at the sight of the familiar baking ingredients, so I knew the girls and I had to whip up a batch for him over the weekend.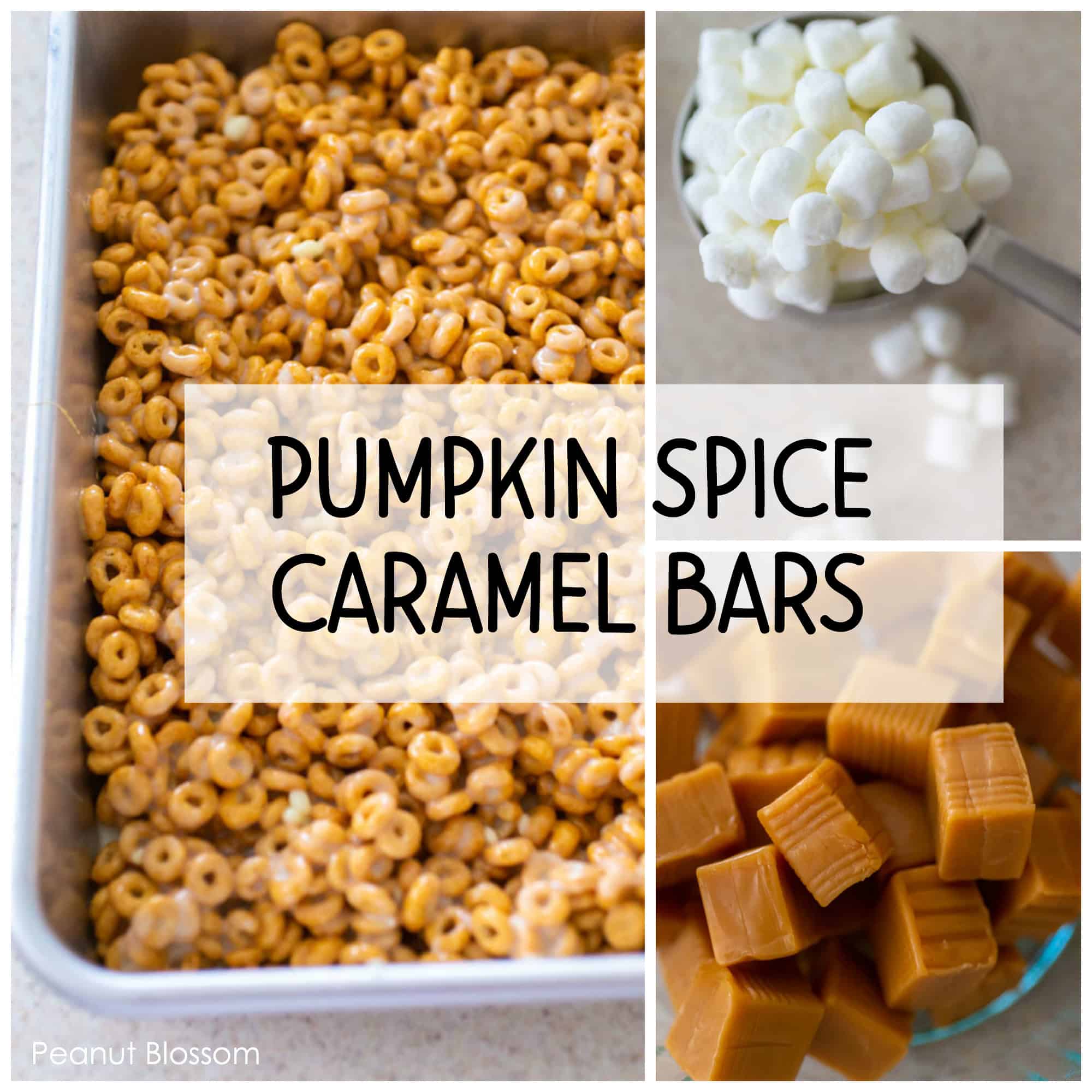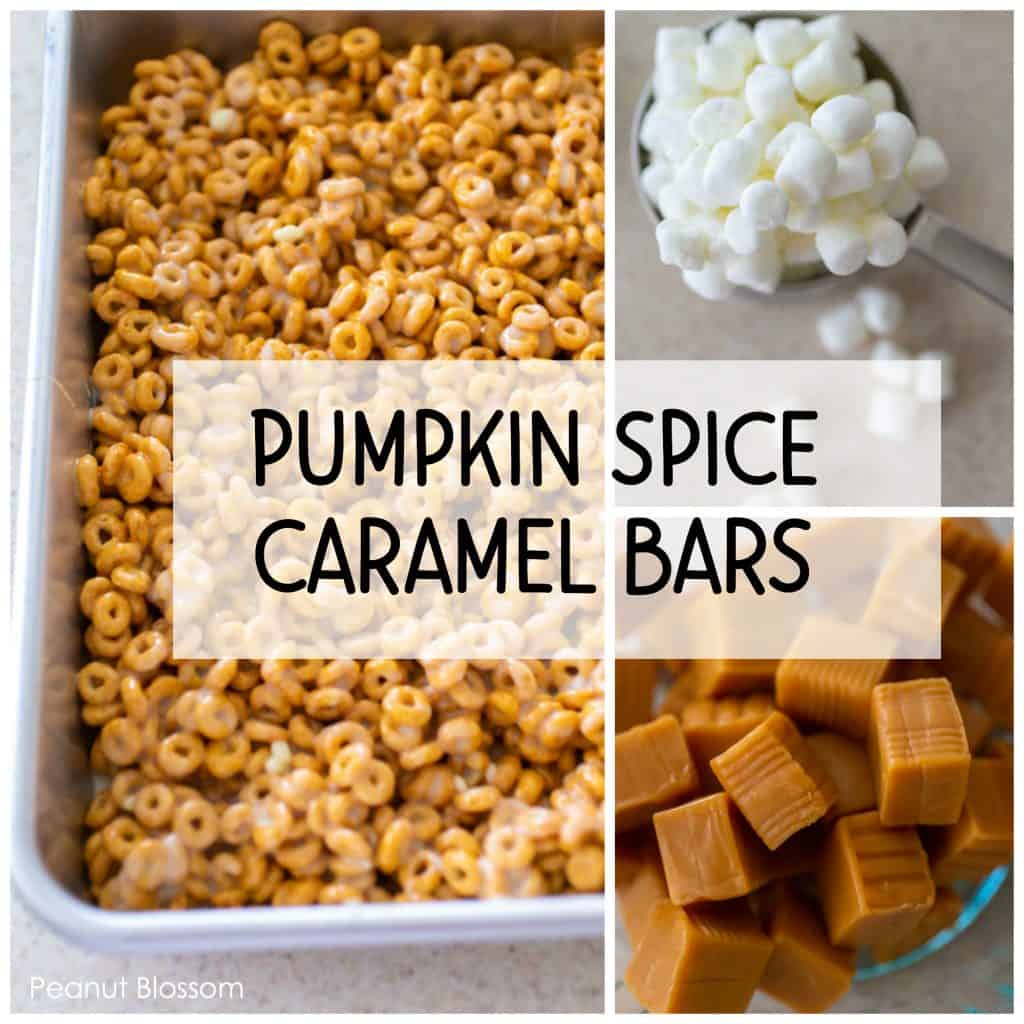 I love that these treats come together in a 9x13 pan in a pinch. There is no baking involved, everything is prepared in the microwave.
Are pumpkin spice Cheerios bars easy for kids to bake?
The kids loved helping to measure and pour all the ingredients for the marshmallow cereal bars. They also helped to stir the caramel and marshmallow during the melting process, but I poured the final hot melted caramel mixture over the pumpkin spice Cheerios myself.
CAUTION: Melted caramel is extremely hot and sticky, it would be too easy for the kids to burn themselves without a little help for that one step.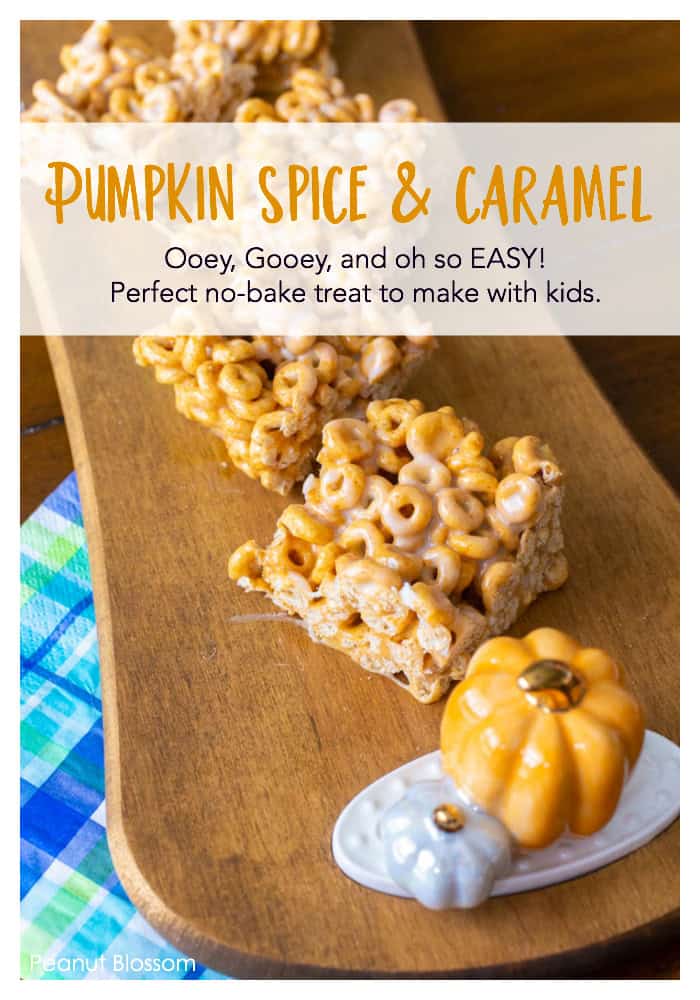 The final touch for these pumpkin spice Cheerios bars is to pour a melted white chocolate glaze over the top before popping them in the fridge to cool and set.
The bars are very sweet and rich and super caramel-y and gooey. They are everything good about fall rolled up into one easy treat.
For more easy pumpkin treats to bake with kids this fall, you might enjoy: