Easy Halloween snacks are what turn a normal movie night into a festive family party!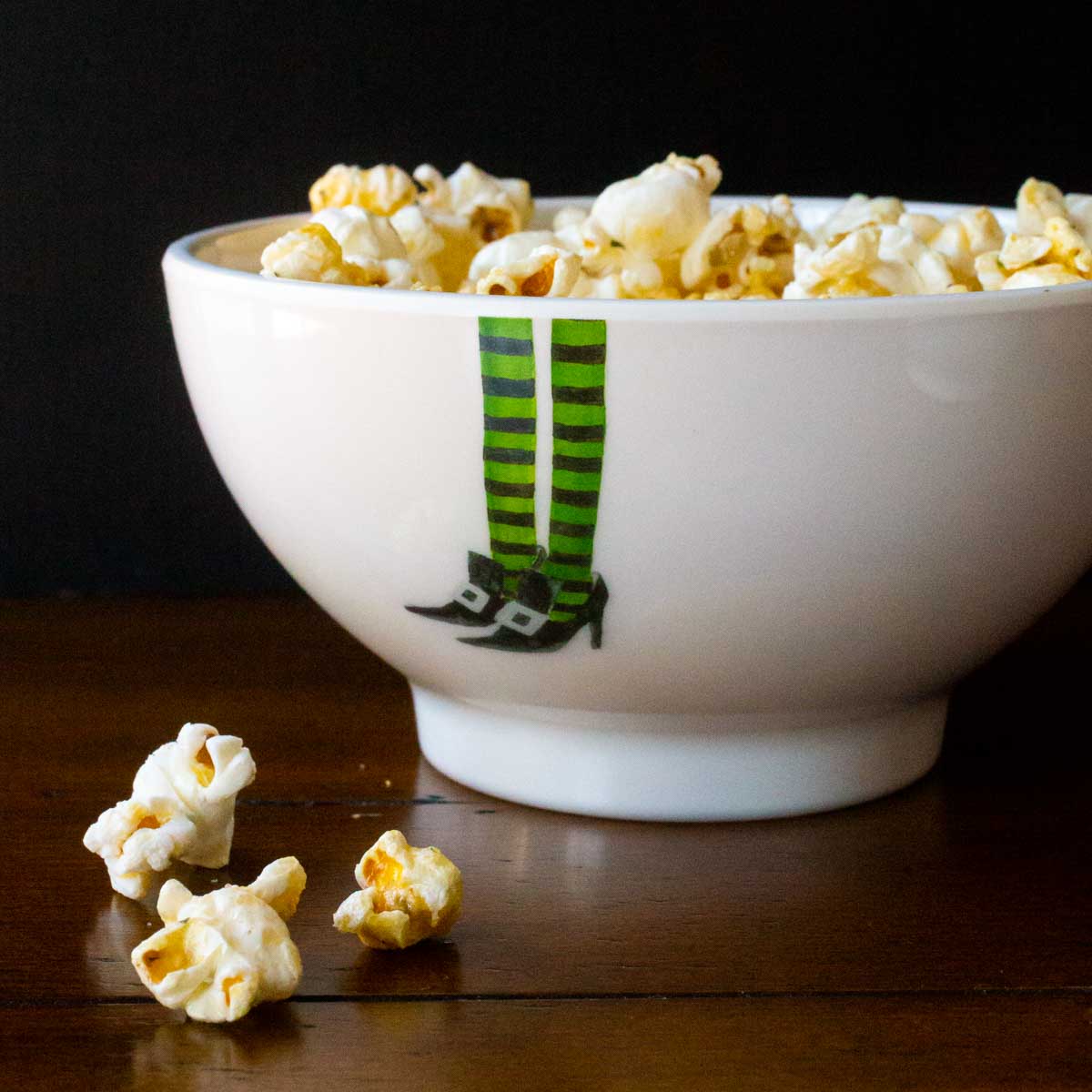 The easiest way to turn a regular movie night into a Family PARTY is to serve totally easy Halloween snacks you can make in just a few minutes.
My kids love a big bowl of popcorn, but these easy movie night snacks help bring in some seasonal flavors like apples, peanut butter, and chocolate.
There's a great mix of both sweet and salty snacks, too.
Pick one or two options for a fun variety for movie night!
Jump to:
Movie Night Snacks
To make memorable Halloween memories for your own family, plan a Halloween movie night with snacks.
These are some of our family's favorite Halloween movies based on books we read together. No worries, they're not too scary!
You could also set out these Halloween snacks for a read-aloud session with one of these fun Halloween picture books for younger kids.
6 Easy Halloween Snacks Recipes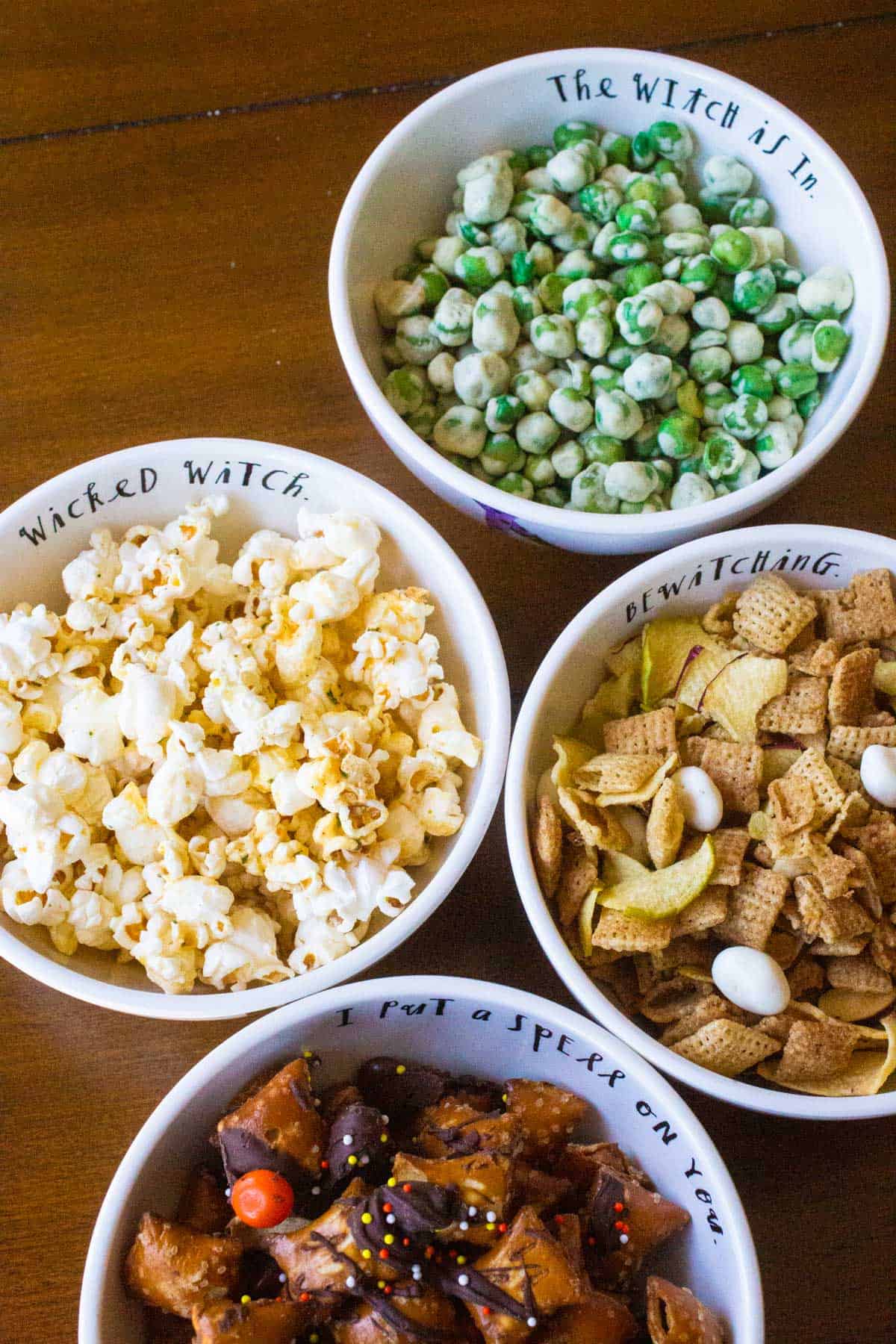 1. Honey Sriracha Chex Mix
This sweet and spicy snack mix is the perfect blend of both!
My kids love to eat this easy microwave honey sriracha Chex mix instead of popcorn for a movie party.
Honey Sriracha Chex Mix
Sweet and spicy Chex mix features melted butter, honey, and a touch of sriracha sauce for a fun kick.
GET THE RECIPE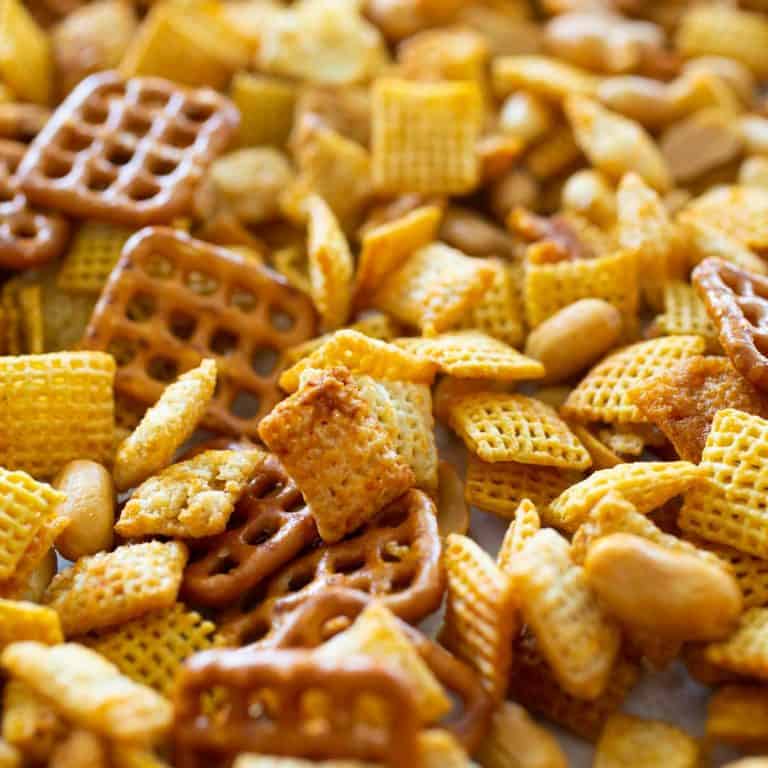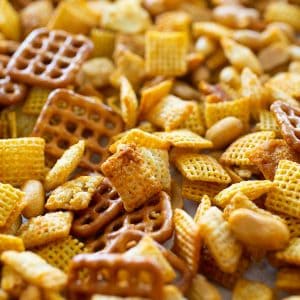 2. Seasoned Pretzels
Pick one from a list of FIFTEEN different seasoning options for this easy seasoned pretzels recipe.
You could also use those same seasoning ideas on your favorite popcorn recipe.
Seasoned Pretzels
Mix and match your favorite spices to make easy homemade seasoned pretzels that your family will love. The only pretzel recipe you need for holiday entertaining all season long!
GET THE RECIPE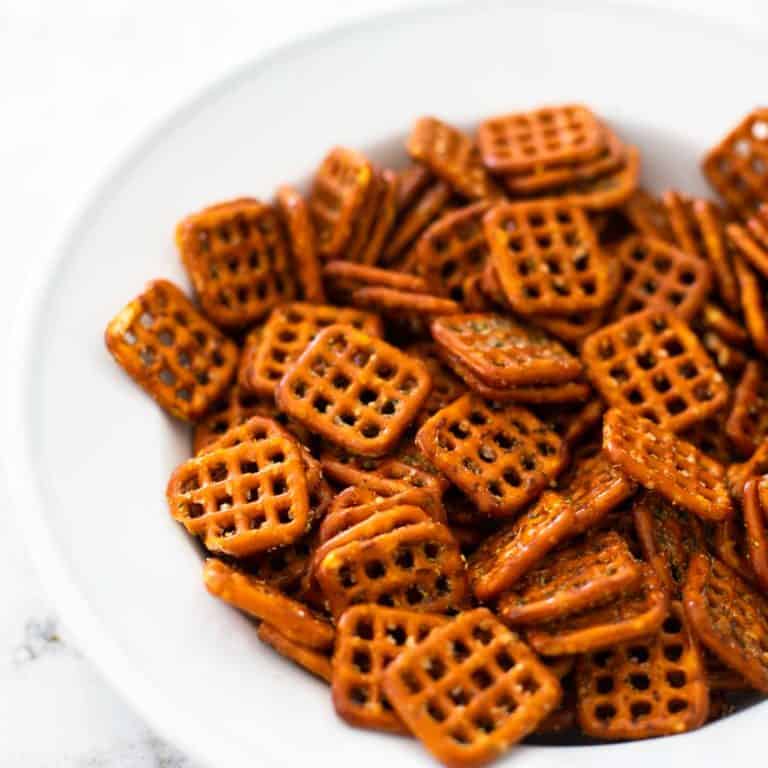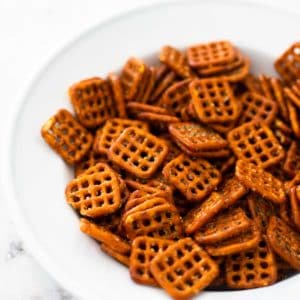 3. Hot Apple Pie Chex Mix
This hot apple pie Chex mix is totally addictive.
You can mix it up earlier in the day (or even earlier in the week) and it will keep perfectly till your movie party.
Apple Cinnamon Chex Mix
This sweet Chex Mix has all the flavors of a classic hot apple pie with dried apple chips and yogurt covered raisins mixed with cinnamon Chex baked with apple cider.
GET THE RECIPE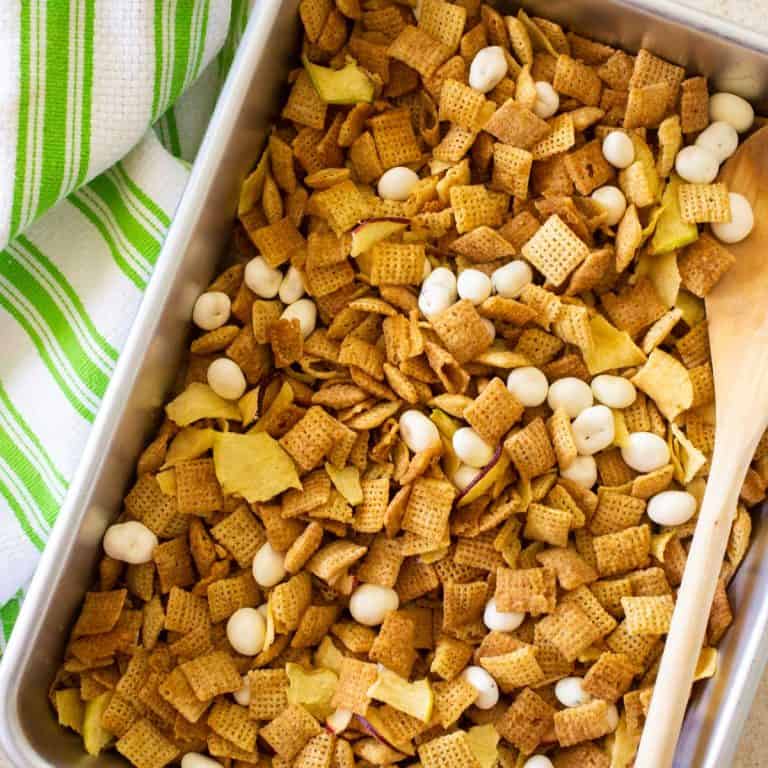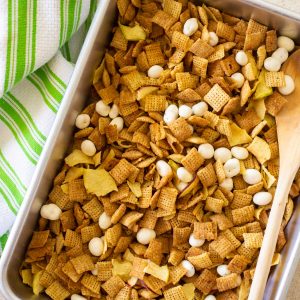 4. Peanut Butter Bliss Pretzels
Another festive treat you can make ahead of time. My kids LOVE these chocolate peanut butter pretzels.
Our little bucket has been doled out over a week and still tastes delicious.
Chocolate Peanut Butter Pretzel Bites
Elevate your next movie night with these chocolate peanut butter pretzel bites. This easy party snack mix only needs 3 ingredients and 5 minutes of effort for a perfect party treat.
GET THE RECIPE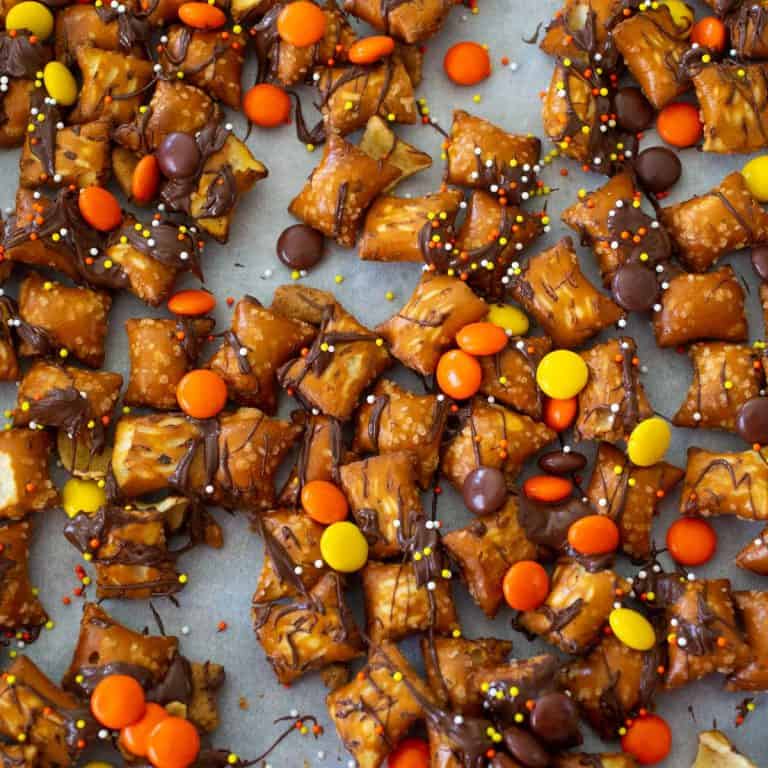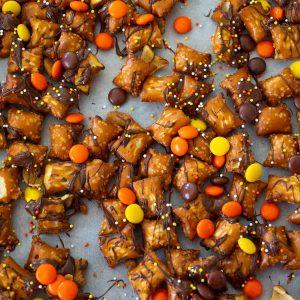 5. Creamy Peanut Butter Dip
This easy peanut butter dip is totally delicious for dunking pretzels or a platter of fresh apple slices. Or both!
Creamy Peanut Butter Apple Dip
This fluffy and creamy peanut butter dip is the perfect after school snack with fresh crispy apples and salty pretzels.
GET THE RECIPE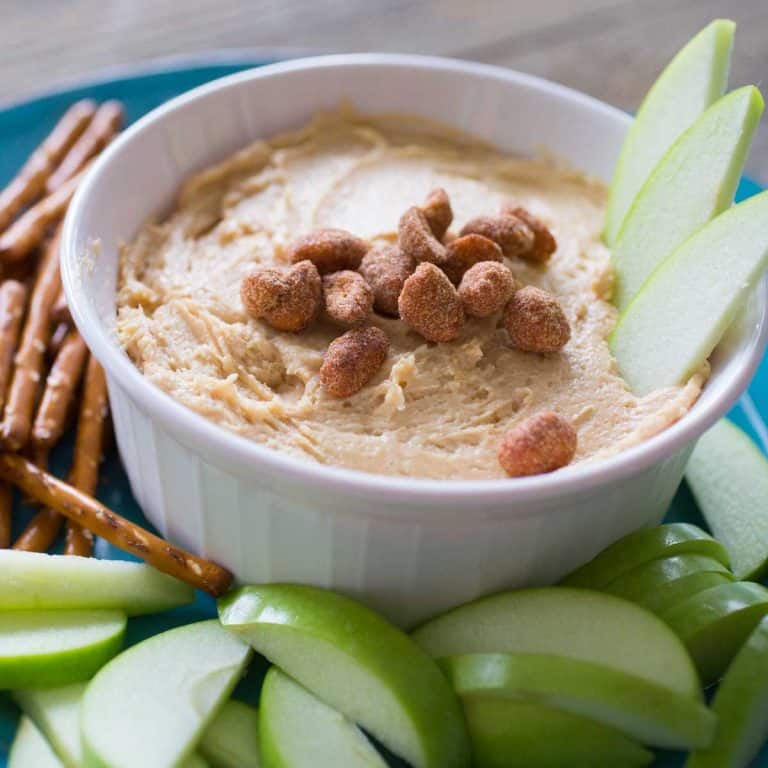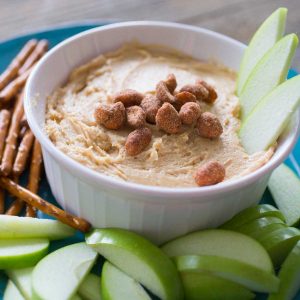 6. Store-Bought Wasabi Peas
You can't go wrong with the bright green color of these spicy salty treats.
My kids will only eat a few but I love the contrast to the sweeter options on the menu!
More Fun Halloween Recipes
Looking for something sweet to finish off the movie party? Don't miss these delicious Halloween treats: